An initiatory journey in a thousand-year-old monastery in the Cerrato region of Palencia
Privacy and experiential service at the highest level
We travel back in time to Palencia to discover this unique place, a sublime example of its architectural legacy.
An initiatory journey in a thousand-year-old monastery in the Cerrato area of Palencia.
The sensitivity of its restoration can be appreciated in every detail. With more than 1000 years of history, a new space has been reconstructed from ancient ruins, combining the past and the present with a concept of hospitality never seen before, where any gesture becomes a ritual.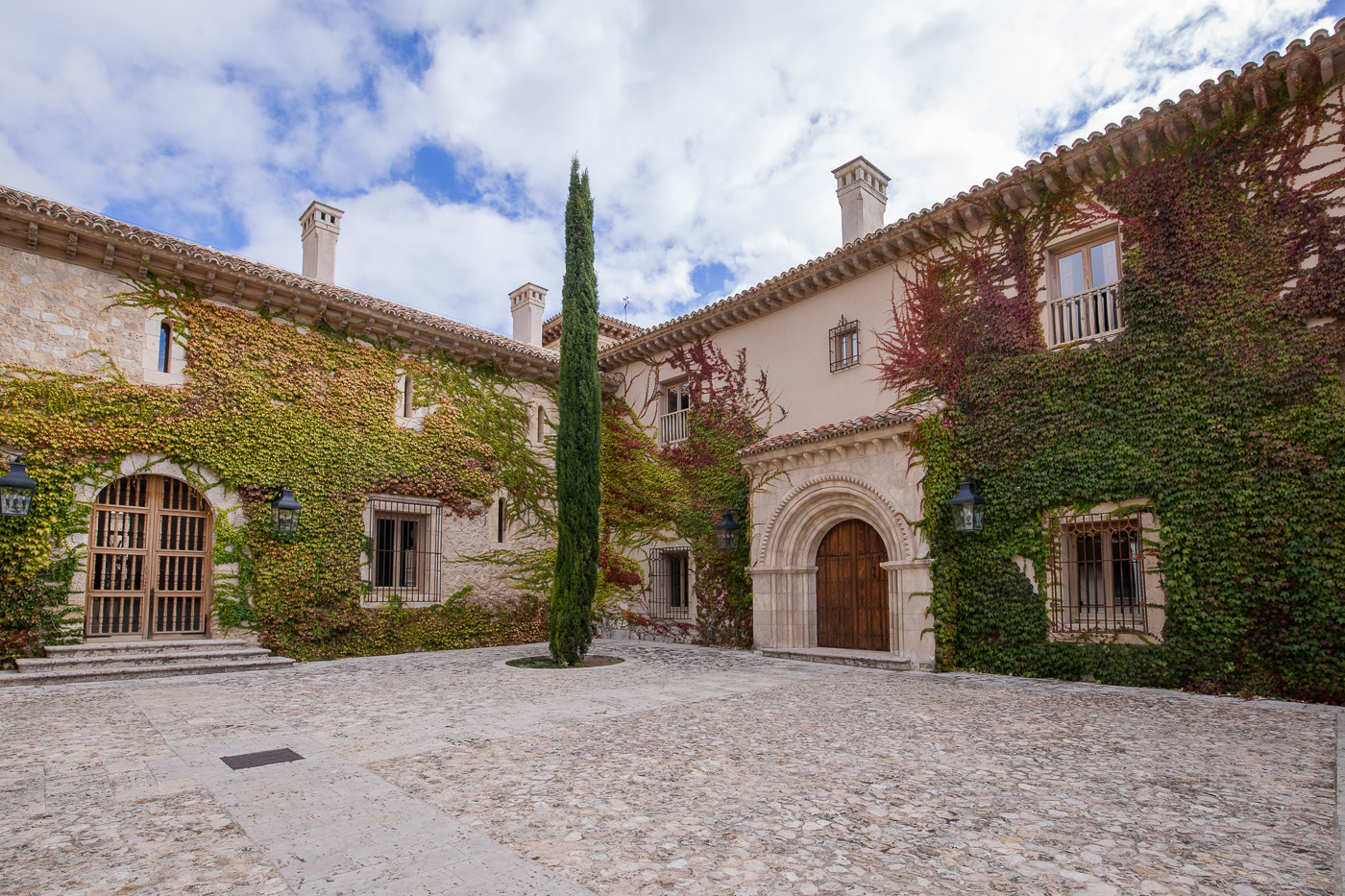 An example of heritage restoration to imitate, which after a ten-year process recovers its history by recreating a place of inspiration with capital letters, a journey through time with all the comforts and modern technologies to connect with the outside world, organise conferences, symposiums, creativity and wellness retreats, incentives, celebrations and stays with family or friends to enjoy an unparalleled experience.
Time passes within its walls at a different pace, where every moment of the day is a celebration in itself. Watching the sunrise through the large windows of its rooms, contemplating the beauty of its landscapes in which our gaze is lost in infinity, having breakfast in its thousand possible corners depending on the time of year and each one more appetising, the long walks through its well-tended gardens, sitting down to taste its delicious gastronomy or simply stopping to enjoy the silence.
It was founded on the site of a hermitage prior to the 9th century, according to the Spanish National Historical Archive. This Premonstratensian monastery dates back to the year 934, when Don Oveco Díaz and his wife Doña Gutina, donated a will to Abbot Pedro and his community to build a monastery. At that time, the place had an interesting ascetic life, however, it was in the 16th century when the Provincial Chapter founded the College of Humanities in this place, which remained until the 17th century as a study of philosophy. In fact, for much of the Middle Ages it was one of the most prosperous monasteries in Castile.
We can appreciate different architectural styles which, over time, have been superimposed on each other until the disentailment of Mendizábal in the 19th century.
In love with its history and this place, the current owners decided to take on the great challenge of recovering this forgotten historical heritage and restoring it to its splendour. They surrounded themselves with historians, architects, technicians, restorers, master stonemasons, old tradesmen and all kinds of local craftsmen, personally supervising every last piece, from doors and windows from convents, churches and antique shops, down to the smallest element. After a decade of meticulous and intense dedication, their commitment to Palencia's society to recover this Asset of Cultural Interest is satisfied.
They wanted to turn it into a place of inspiration and contemporary retreat with the best service imaginable where you can enjoy everything without giving up anything, disconnect and connect with the outside world if you wish. Its spaciousness and connectivity make this property on par with the best meeting venues in terms of facilities, but in a private and exclusive millenary temple surrounded by nature, capable of hosting corporate meetings of up to 100 people. Unique in the world, a true luxury.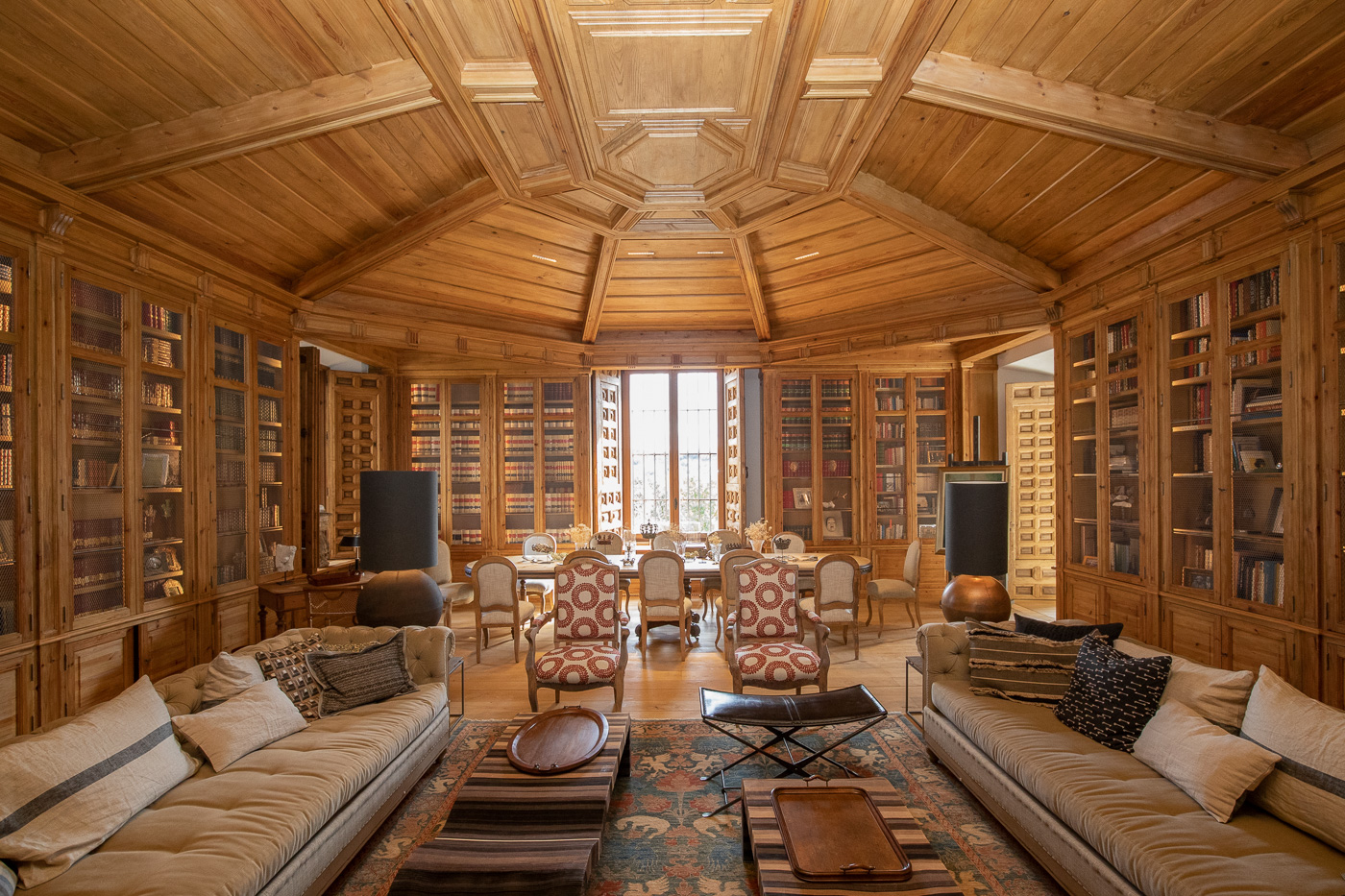 The most demanding conclave can be hosted in its facilities, equipped with the most advanced conference technology, simultaneous translation booths and the most personalised service with the aim of making every occasion a memorable stay.
To tell the story of this experience, it is necessary to speak of the soul of the monastery. The values and appreciation of the local culture by its owners can not only be seen in the refurbishment, but also in their daily commitment to the excellence of their team of staff from the immediate surroundings, who breathe the same as them, a vocation for service, a taste for detail and a love for the cultural heritage they represent. They share the philosophy and the pride of being part of and growing up in such an exciting project, heirs and transmitters of such a legacy. This spirit is transferred to the guest and can be appreciated down to the smallest detail.
In the kitchen we can taste the best local seasonal products, and our own, such as our delicious first-press olive oil from centenary olive trees in our gardens.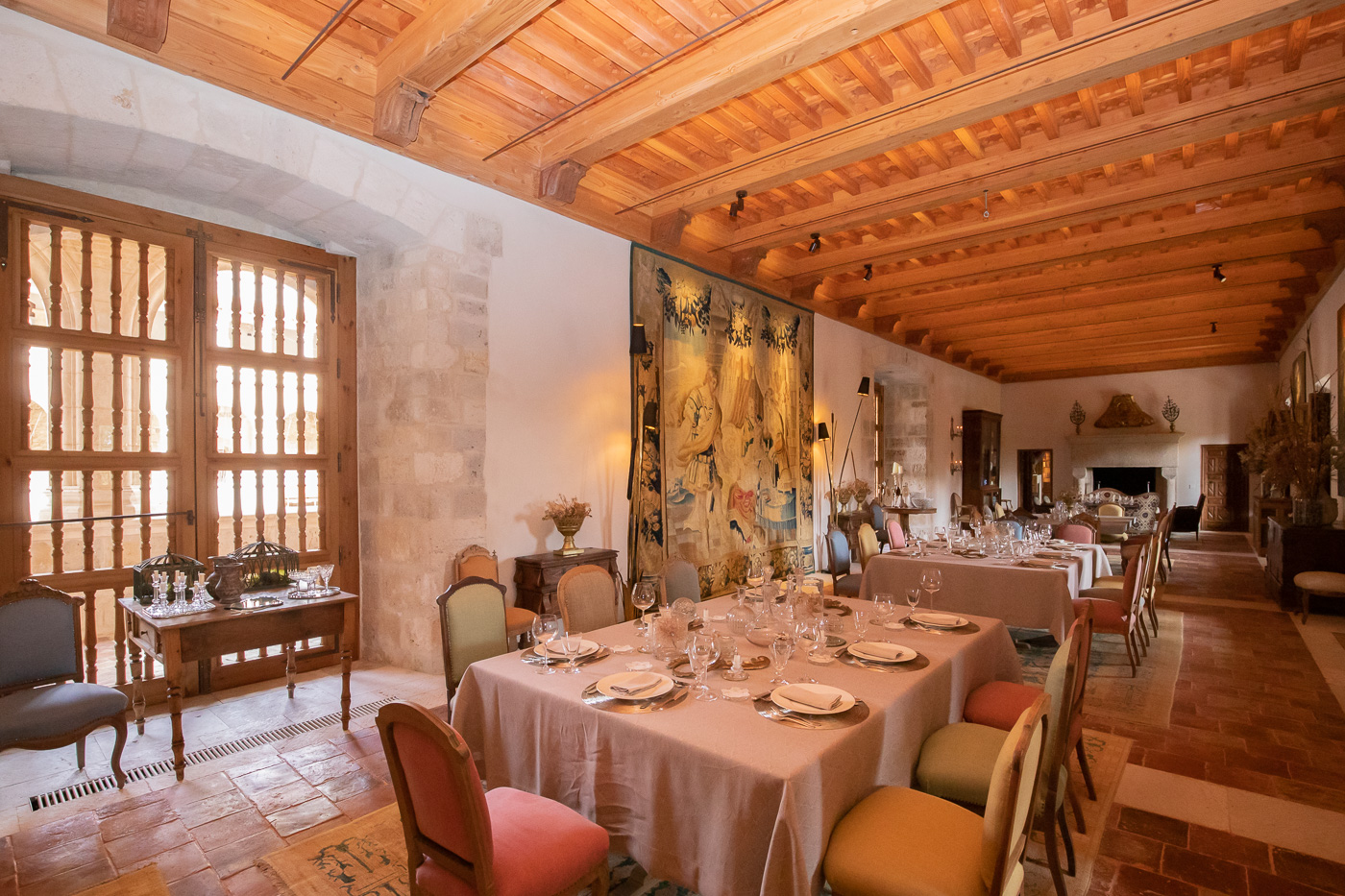 The estate of more than 18,000 square metres guarantees that you can enjoy a piece of history in complete peace and privacy. It currently has 12 suites with their own personality. Each of them captivates us with some detail, such as antique pieces or works of art, being common denominators the uniqueness, balance, comfort and spaciousness, which invite us to the best rest. Nothing is left to chance.
An initiatory journey awaits us as soon as we cross its walls. Its solemnity is perceived and predisposes us to self-reflection, passing through its doors in an attitude of the utmost respect. Once inside, we are warmly welcomed and transported into a unique experience. Each room surprises us more than the last: the Chapter House, the Cloister, the Chapel or the Reflectorium leave us speechless. All of them masterfully adapted to be able to live a life with all the modern needs. It has an indoor heated swimming pool open to the lush garden thanks to its large windows, with the added comfort of being able to enjoy it in the shelter of its large fireplace. An endless number of details that will take the utmost care of us. Among its leisure facilities we find a minibar, a billiards room or the wine cellar, an ideal place for wine tasting. And its gardens are a dream, an earthly paradise where you can lose yourself and organise a yoga class or take part in a flower workshop organised by the monastery itself.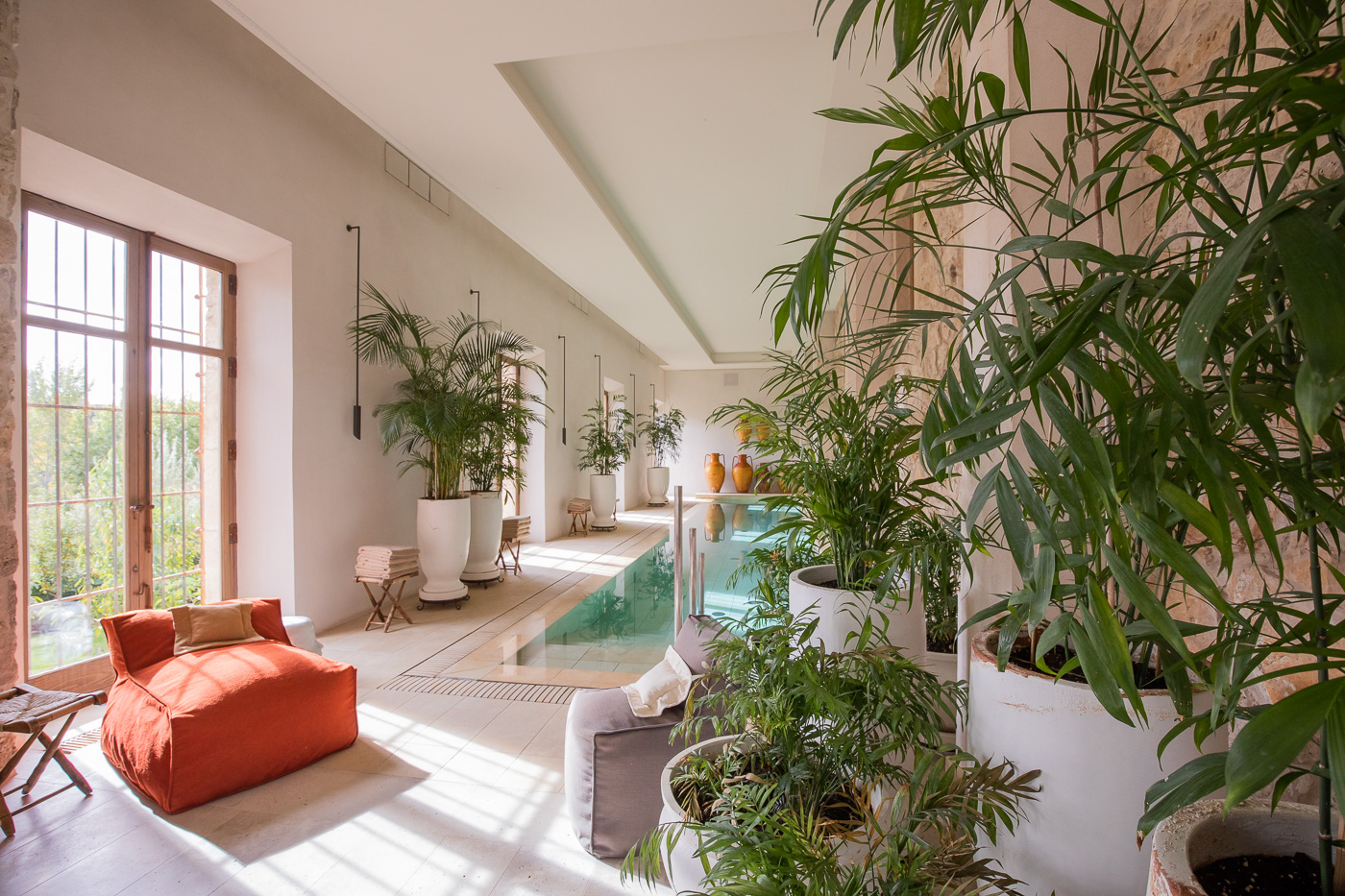 Its setting conveys good taste, elegance and warmth, thanks to its attentive service.
Anything is possible, from a candlelit dinner to the sound of a stringed instrument, an opera in the gardens, a sophisticated country meal, transporting us back to the year 934 and learning about local history with a theatrical performance visiting the tower of a castle near the Monastery… we could spend several days changing scenarios to surprise the most experienced guest.
If the stay lasts several days, there is the possibility of combining it with activities at the Finca del Cristo de Villahizán (50 km away) and the Torrepadierne Castle (70 km away), both private and with personalised service.
And let's not forget the oenological importance of the area, as some of the most important wineries in our country are nearby, such as Vega Sicilia, Abadía Retuerta, Pesquera… a strategic location to get to know them at first hand.
We can say that there is no other place in Spain that is so special, so magical, so secret and exclusive, capable of inspiring us and providing us with so much peace and comfort with this level of attention. A destination in itself, a transforming experience that, even if we only stay a few hours, will leave an indelible mark on us. An experience rich in values and a delight for the senses that is rented on an exclusive basis, ideal for corporate and holiday groups with adult members.
During our visit we enjoyed a pleasant stroll through its well-tended gardens, which are already beginning to glimpse autumn with its impressive range of colours. Impossible not to photograph them.
Information and bookings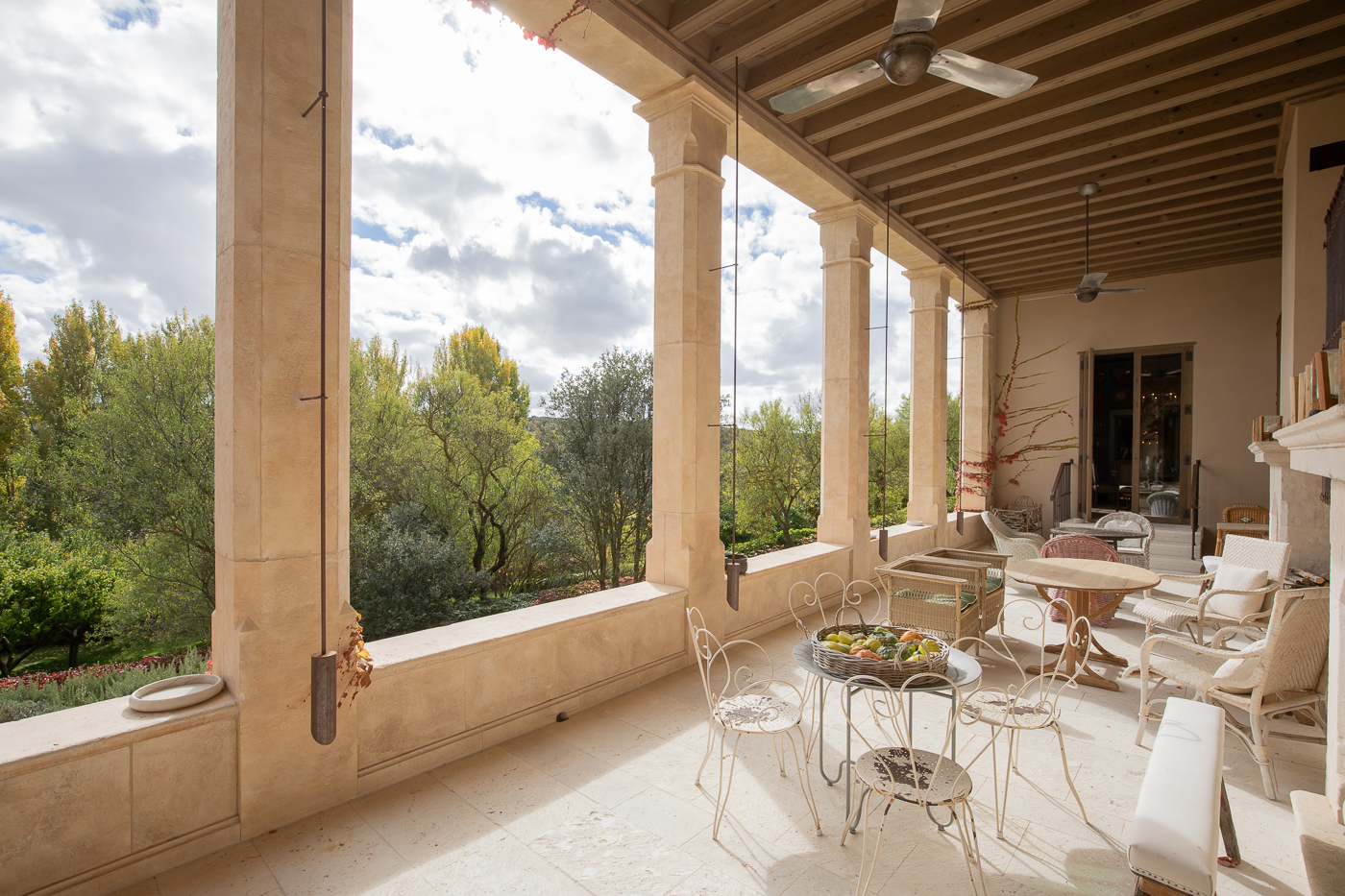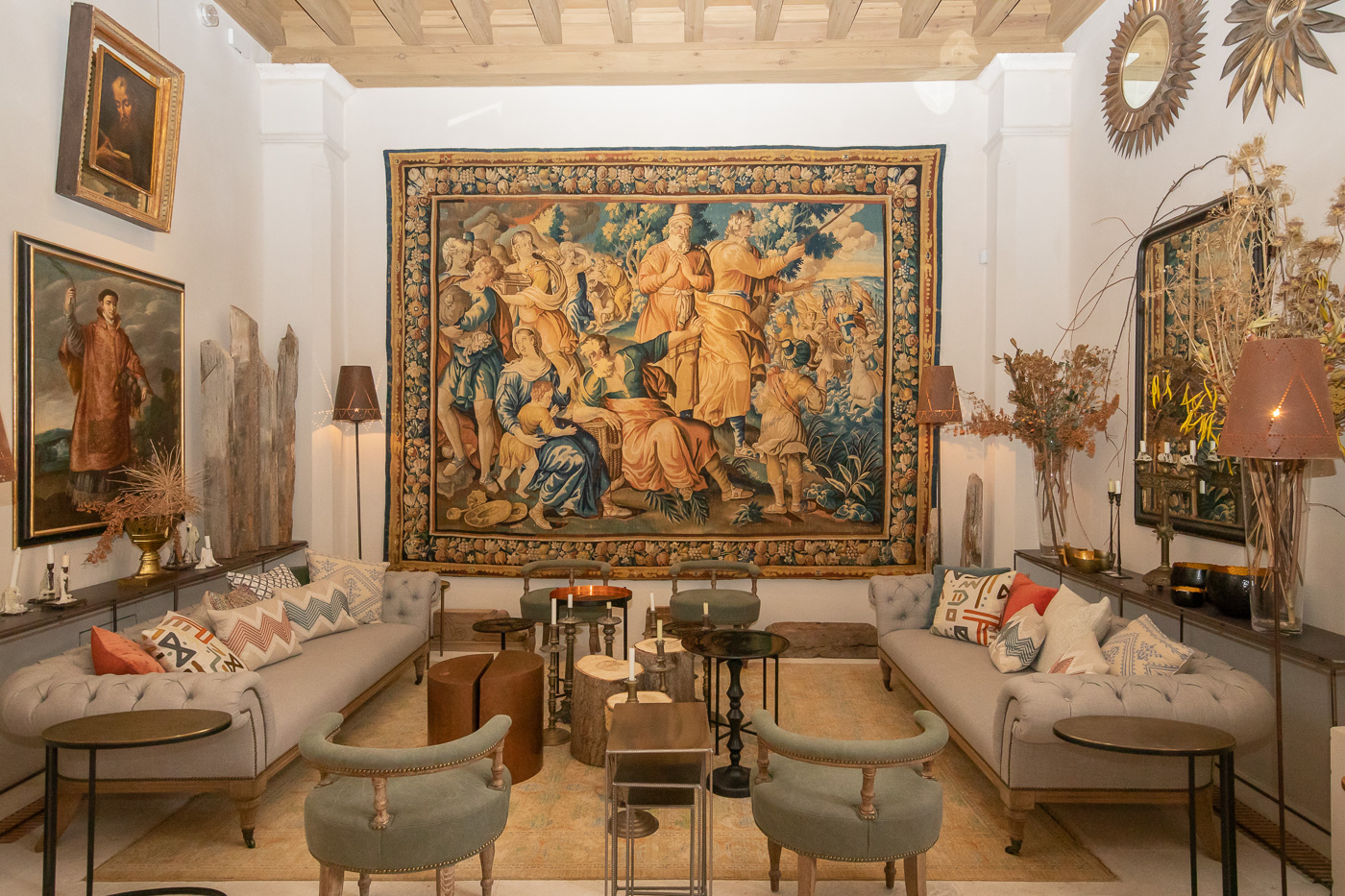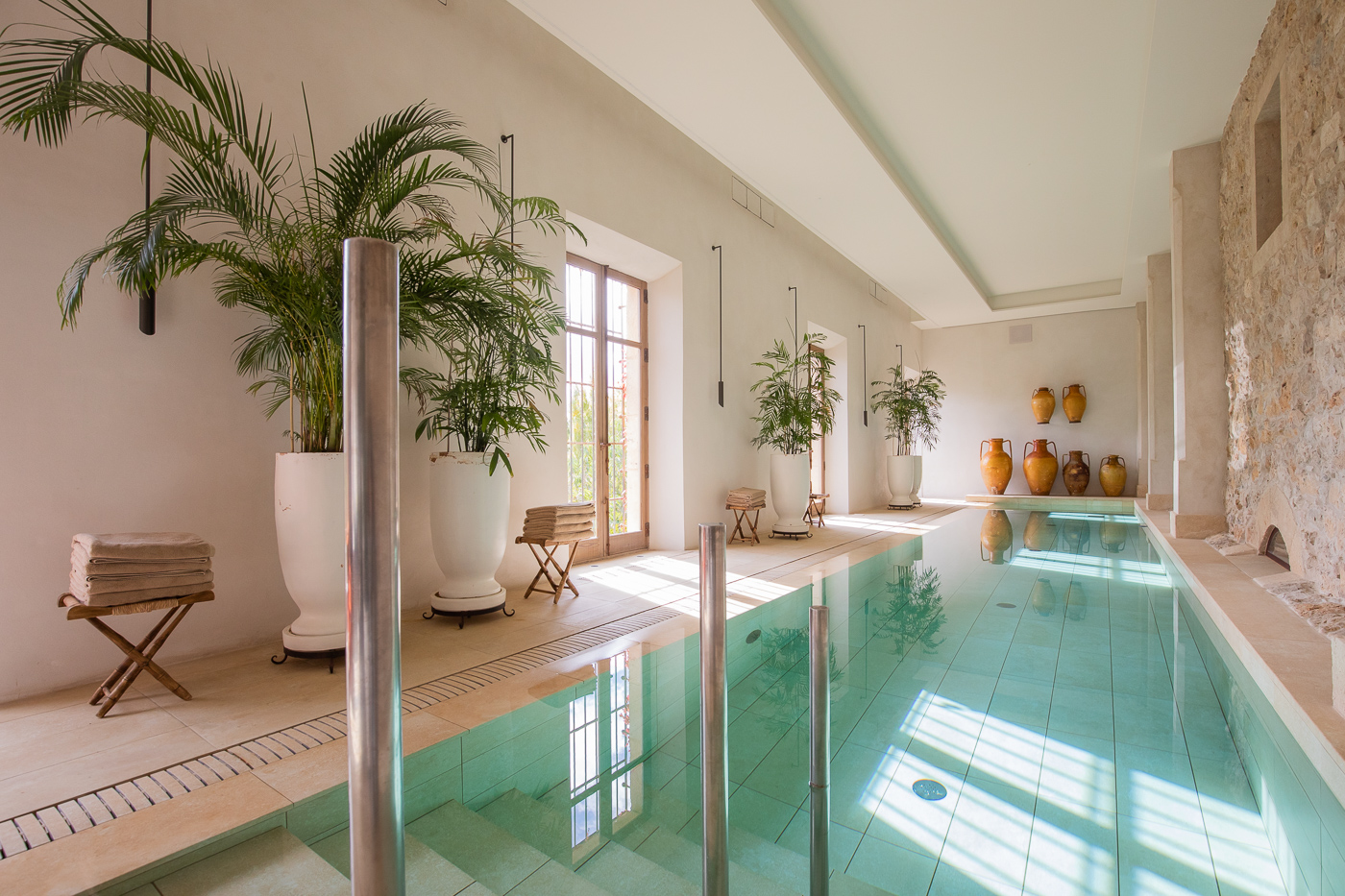 Photographs: Rebeca Patillas Sobrino