A day of architecture, design and art with… Carla Cascales
Chrysalis: An ephemeral art installation in The Sibarist Orangery
Chrysalis is the result of a dialogue between the artist Carla Cascales, a mid-19th century greenhouse, plants in the form of natural fabrics and the art and design team at The Sibarist.
Chrysalis is an ephemeral art installation created by Carla Cascales for The Sibarist's greenhouse. The intervention consists of completely emptying the space for 24 hours to turn it into a large-format canvas. The only existing plants are the essence of walnut and avocado with which the silk fabrics that make up this 4 x 3.65 metre work have been dyed. The two original iron columns act as the timbers of a frame that support and keep the canvas in tension.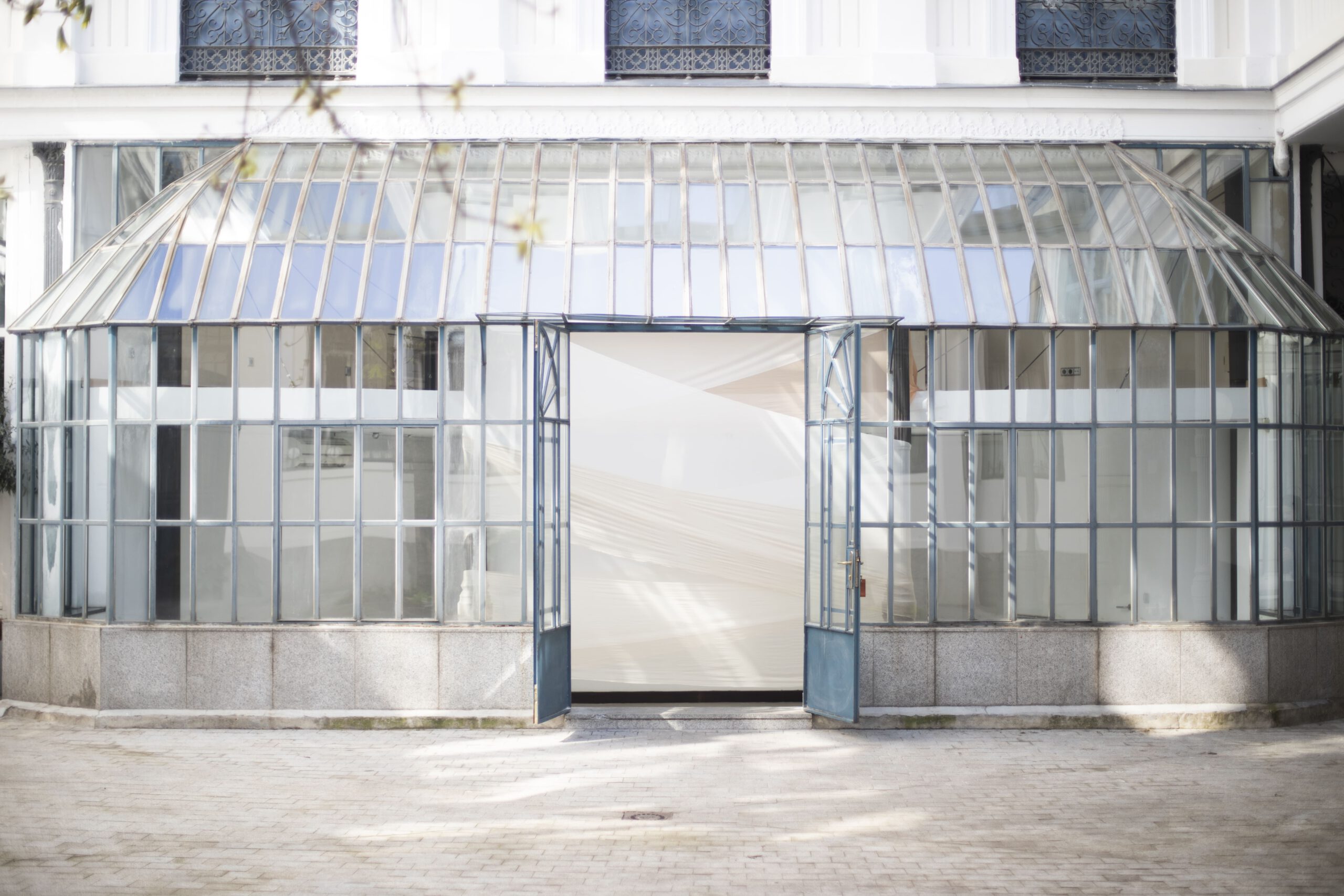 The installation reminds us of the importance of appreciating the beauty and fleetingness of the present moment, which, thanks to the sun's reflections on the canvas, draws ephemeral brushstrokes in constant change and movement.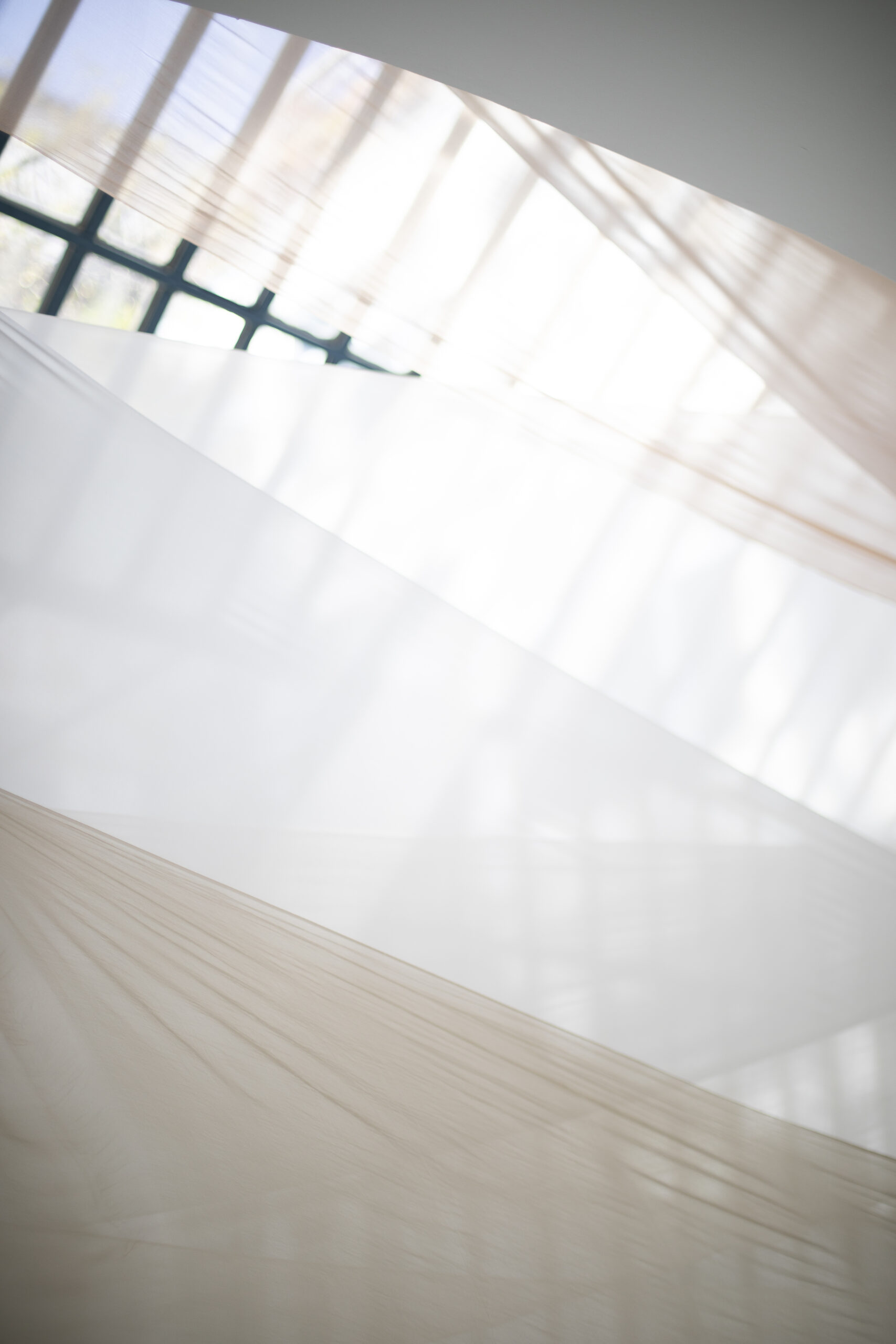 The chairs are a Swedish design from the 1950s, signed by Carl-Axel Acking for Akerblom Stolen. Private collection of The Sibarist.
Carla Cascales, Atelier Aletheia with their delicate silks dyed with natural elements and The Sibarist team: Rebeca Patillas (photographer), Natalia Saavedra (intern at IED Scenography), Naiara Rabanal (friend who has supported us in the production) and Silvia Hengstenberg (Founding Partner) have participated in this production.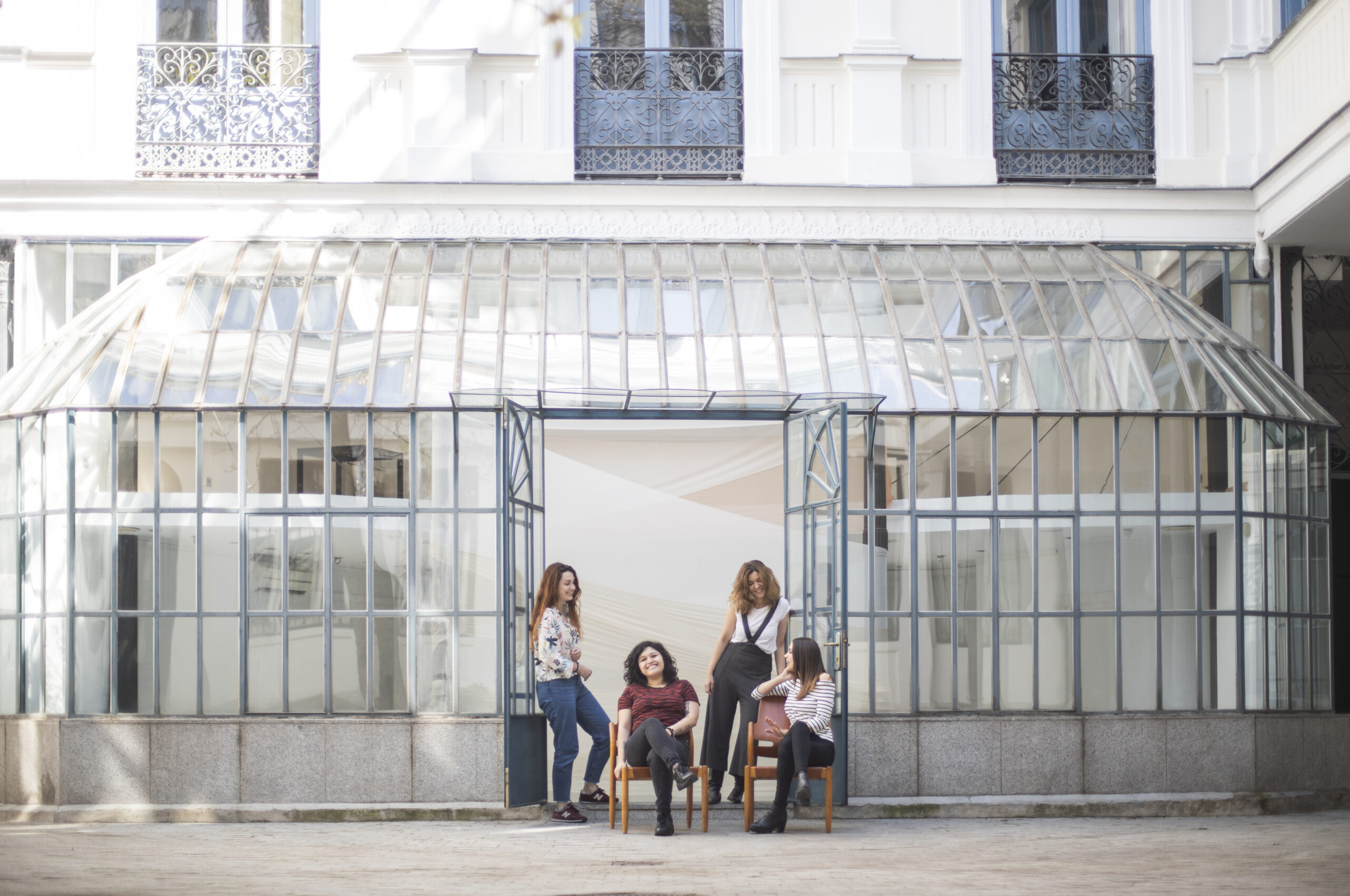 CARLA CASCALES
Carla Cascales Alimbau is an independent artist and designer who lives and works in Barcelona. Her work is based on finding beauty in imperfection and depth in the earthly, in the reverence of authenticity above all else.
She combines her personal artworks for exhibitions and art installations with commissioned pieces for architectural spaces, interior design projects and selected brands.
Read more about her work