Balkrishna Doshi's journey through architecture
The Museo ICO in Madrid presents until January the largest retrospective of the work of Balkrishna Doshi, a pioneer of modern architecture in his country and the first of his country to be recognised with the Pritzker Prize (2018).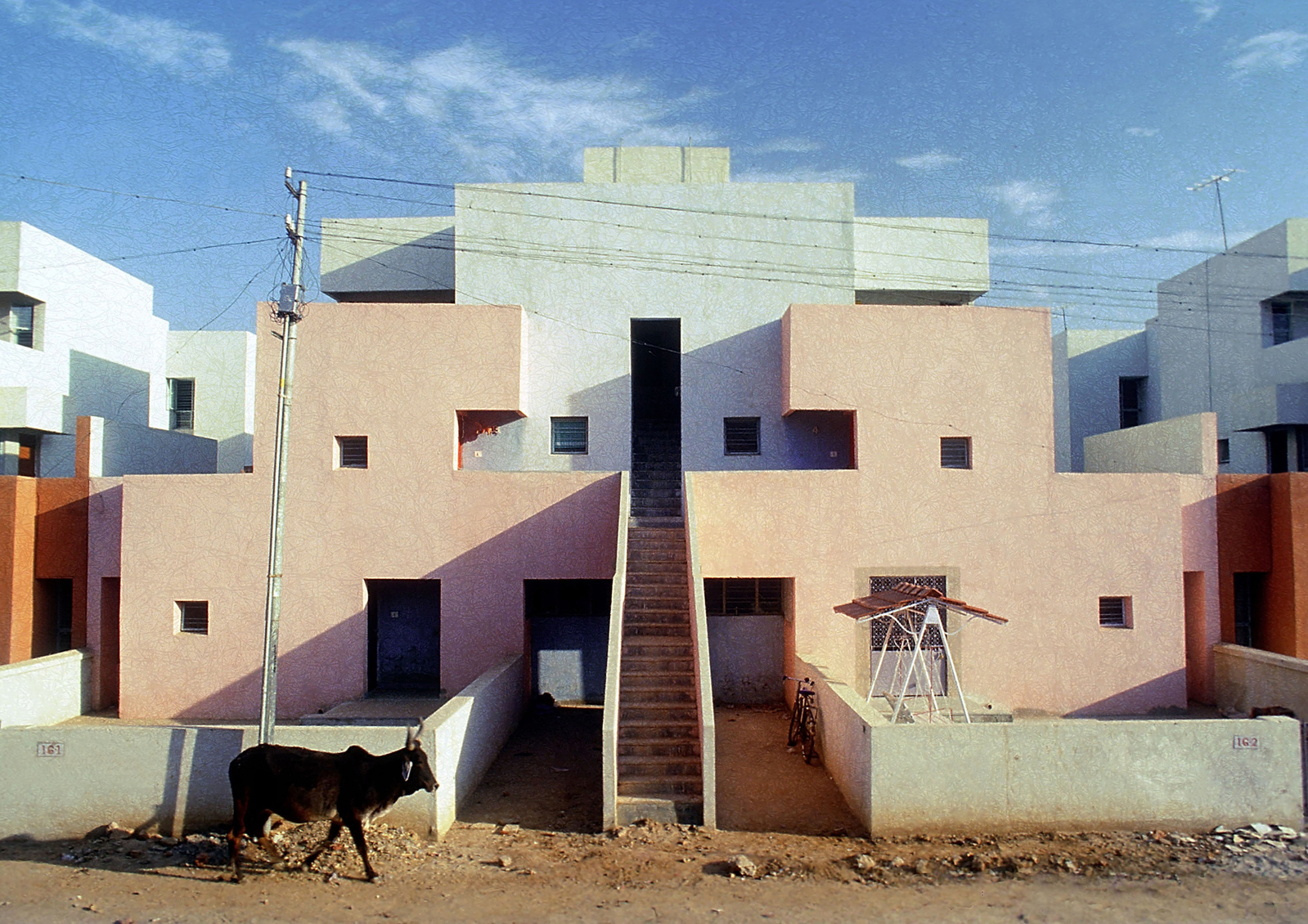 The first retrospective in Spain devoted to Balkrishna Doshi (Pune, 1927-Ahmedabad, 2023), on view at the Museo ICO in Madrid until 14 January, reveals the combination of local traditions with the particularities of the culture, materials and nature of the place.
"For me, practising architecture or designing a building is a kind of dialogue with what is inside us, so that our pores can hear its silent music, as if it were a dialogue with our own self", these words by Doshi mark the introduction to this exhibition whose germ began in 2013.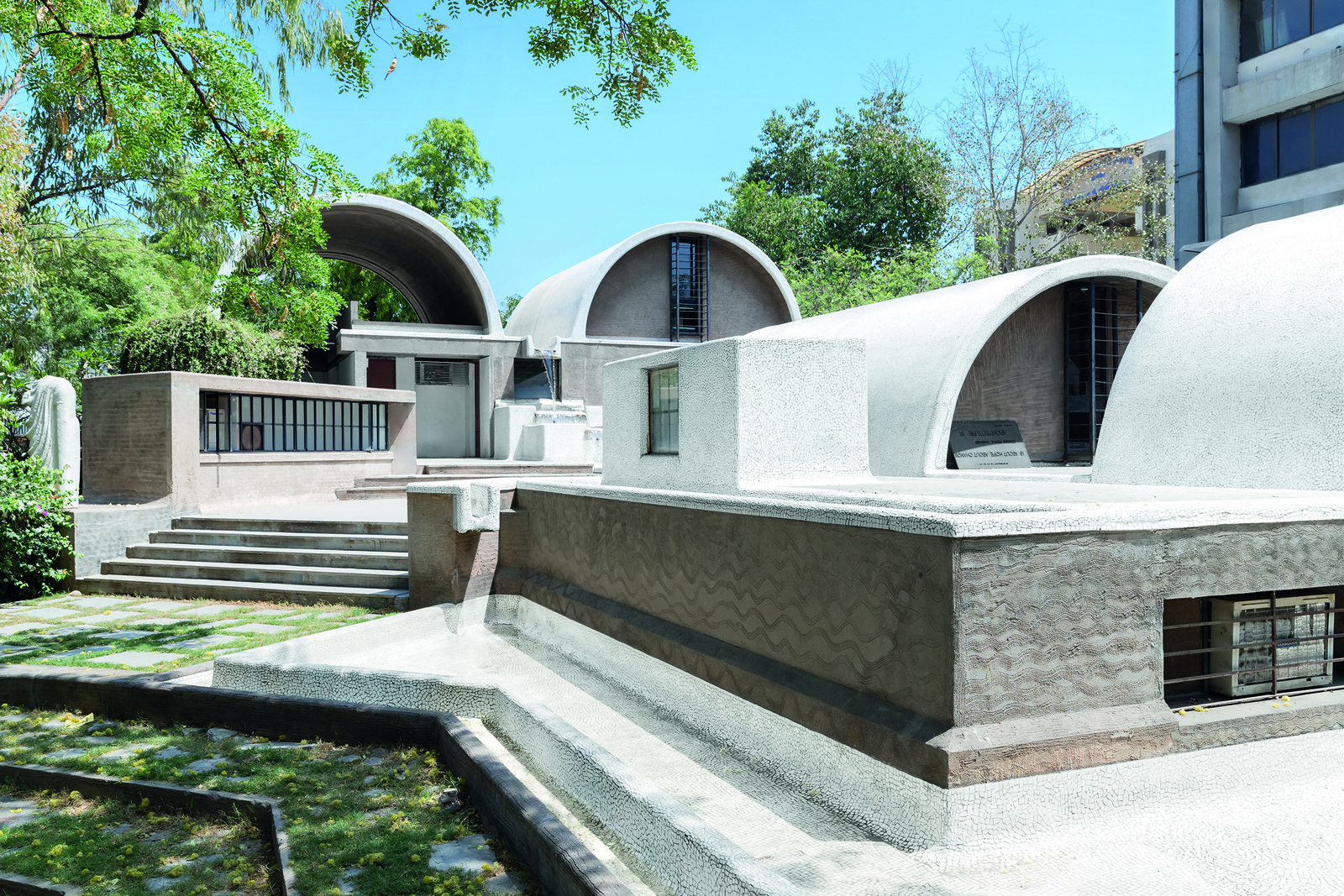 It is a project of the Vitra Design Museum and the Wüstenrot Foundation, in collaboration with the Vastushilpa Foundation, and is curated by Khushnu Panthaki Hoof, granddaughter of Doshi, who was the first Indian architect to win a Pritzker Prize in 2018. It traces the complete oeuvre of this Indian architect and urban planner, a pioneer of modern architecture in his country who believed that "design turns shelters into homes, houses into communities and cities into magnets of opportunity", in his own words.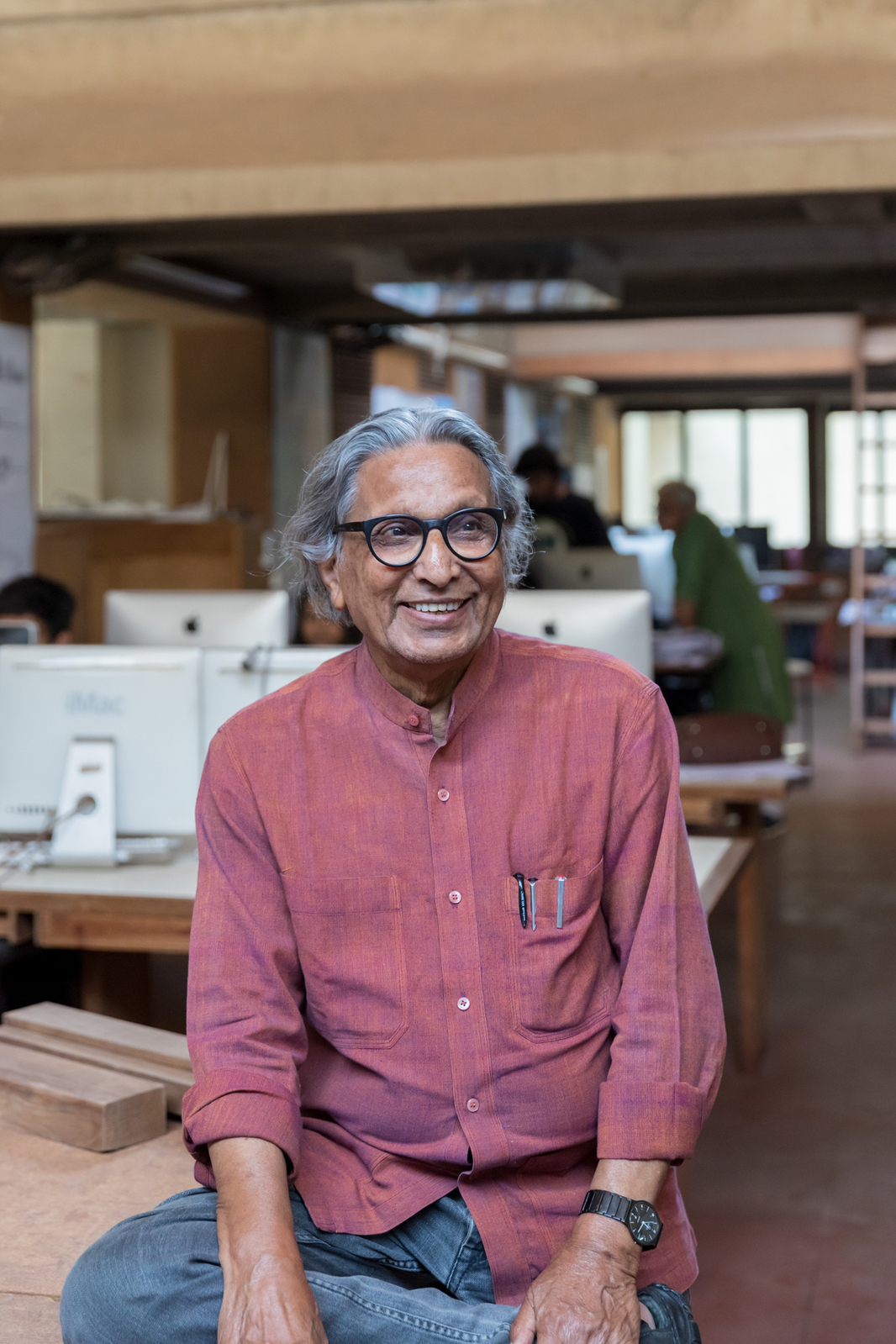 It does so through numerous sketches, models and original works of art from Doshi's archive and from his architecture studio Sangath, as well as photographs, film material and various installations.
The exhibition brings to the public an extensive career spanning 60 years, not yet sufficiently well known, during which Balkrisna Doshi tackled various types of constructions and shows the works he produced between 1958 and 2014, which range from city planning projects and colonies for residential use to cultural institutions and government buildings and even private homes and interior spaces.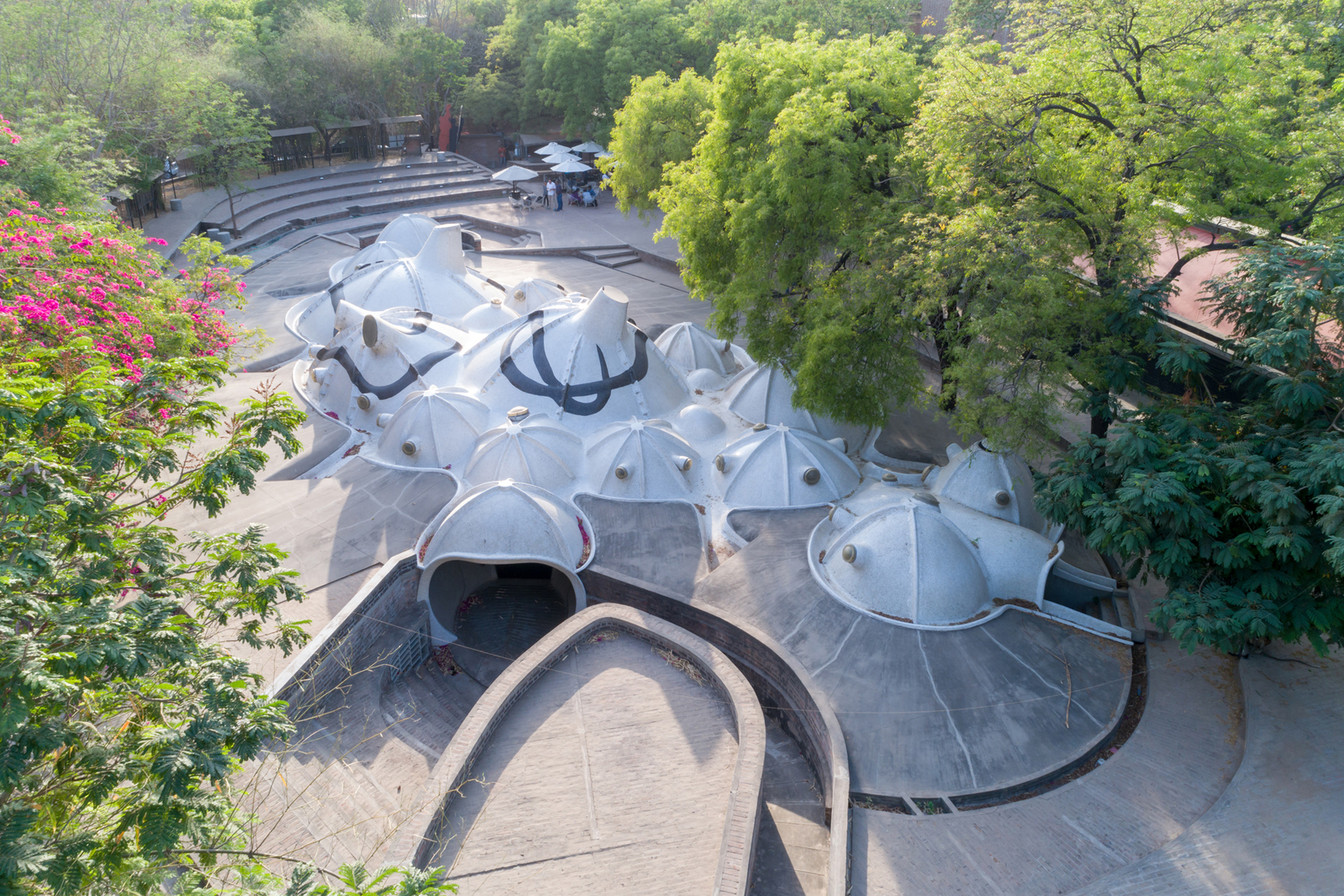 The exhibition entitled Balkrishna Doshi. Architecture for All begins with a recreation of the architect's studio in Ahmedabad (1980) and continues with some of his most significant works, such as the Amdavad ni Gufa exhibition hall in Ahmedabad, in collaboration with M. F. Husain (1994), the famous Indian Institute of Management in Bangalore (1977-1992) and the School of Architecture, Centre for Environmental Planning and Technology, also in Ahmedabad (1977-1992). Husain (1994), the famous Indian Institute of Management, Bangalore (1977-1992) or the School of Architecture, Centre for Environmental Planning and Technology, also in Ahmedabad (1968), the Lalbhai Dalpatbhai Institute of Indology, in the same location (1962), to which can be added the Aranya low-cost housing, Indore (1989), Premabhai Hall (1976), Kamala House, (1963, 1986), Tagore Memorial Hall, and housing for the Life Insurance Corporation of India, (1973), the latter four also in Ahmedabad, and the Ompuri Temple, Matar (1998), among others.
He was closely acquainted with prominent colleagues such as Le Corbusier, Louis I. Khan and Christopher Alexander and was inspired by the ideas of Mahatma Gandhi to approach social constructions in a different way, thinking of the inhabitants and the need for spaces to adapt to a changing way of life.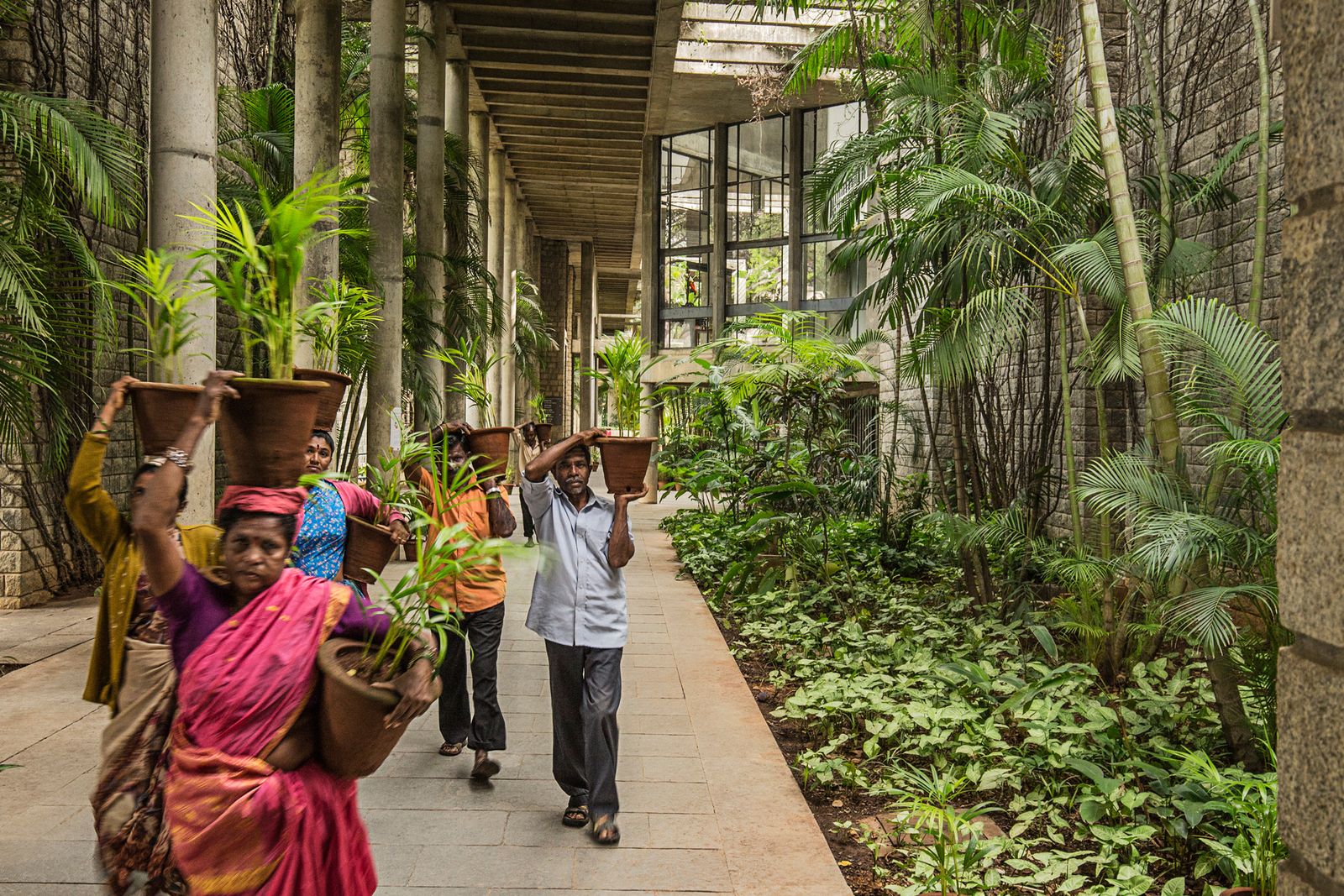 It is curious to see how Doshi developed the concepts of modularity and flexibility of spaces to be inhabited around the 1960s and 1970s, two concepts that are highly topical at a time when society is calling for changes in the concept of habitability. Another point is ventilation and insulation in the face of climate change, something that Doshi had already taken into account as, for example, he presents in the Kamala House, a project that seeks the greatest amount of natural light and insulating brick walls, a material chosen because it captures heat and helps to cool the environment.
Editor: Beatriz Fabián
Beatriz is a journalist specialising in offline and online editorial content on design, architecture, interior design, art, gastronomy and lifestyle.