Blue Project presents Martin Vitaliti on the occasion of Arco 2021
Es muro es mero muro es mudo mira muere. Until 11 July at El Invernadero
A certain approach to landscape and its representation in contemporary painting, how it is constructed, reproduced and finally reaches us. Landscape as an object. The land then becomes an enclosed environment, conditioned to protect the ecosystem from the inclemency of the weather for our wellbeing, an exact replica of a greenhouse.
Man seeks to explore the distance, to approach infinity. To find a fixed point in an overwhelming space that takes him away from the centre of things… some theories explain that by enlarging a part of something, we find ourselves again with that whole thing. Borges called it a labyrinth. It is another name for infinity.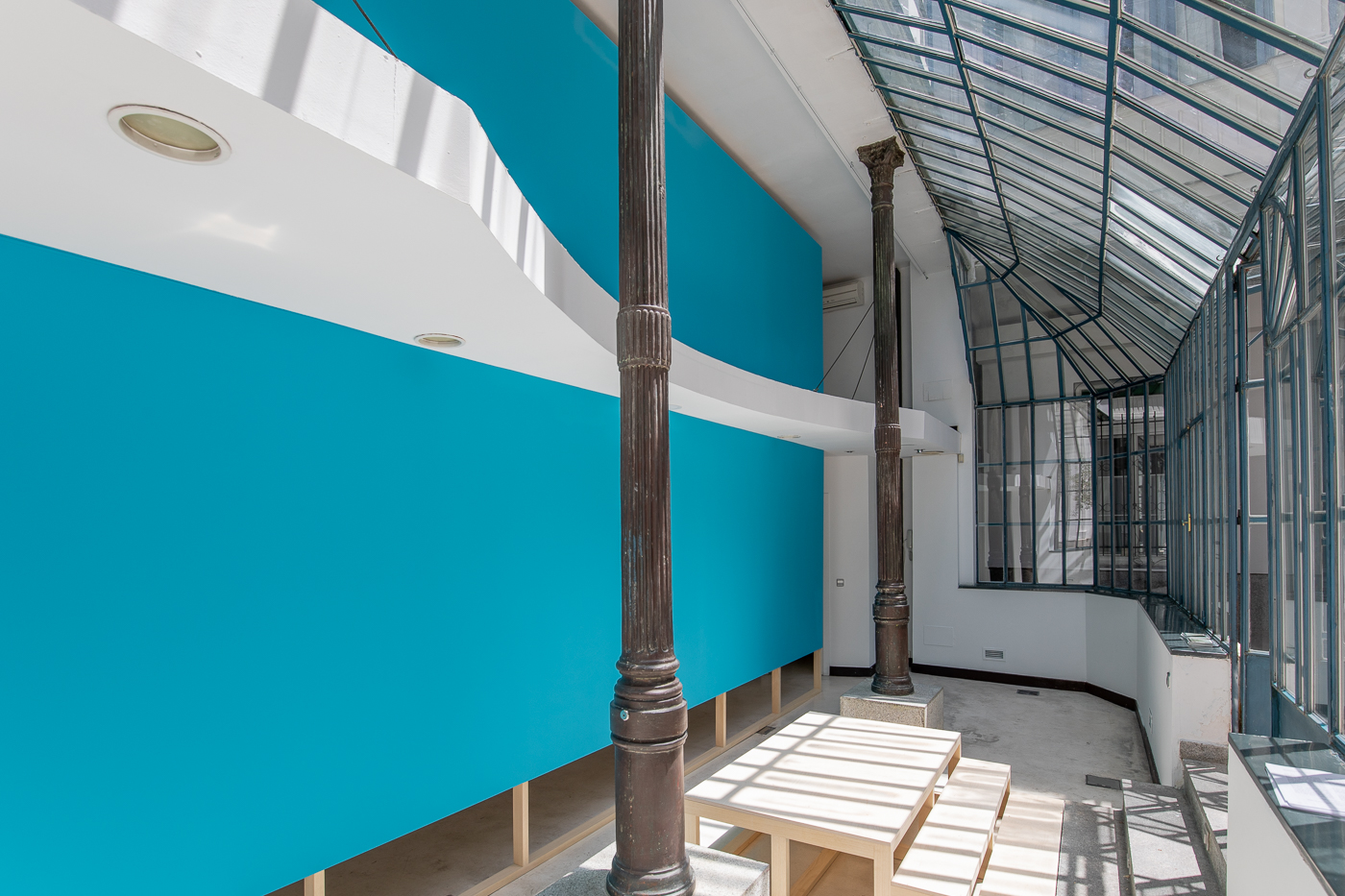 This exhibition is the result of a collaboration with the Blueproject Foundation; a non-profit contemporary art foundation based in Barcelona that, through its different programmes, on the one hand showcases the work of emerging artists and on the other develops ambitious personal projects by big names in contemporary art.
The proposal was inaugurated last Saturday 19 June in our Greenhouse, in the inner courtyard, next to the Elba Benítez and Heinrich Ehrhardt galleries. The exhibition is curated by Renato Della Poeta, director of the Blueproject Foundation, with the participation and collaboration of Aurélien Le Genissel, critic and independent curator.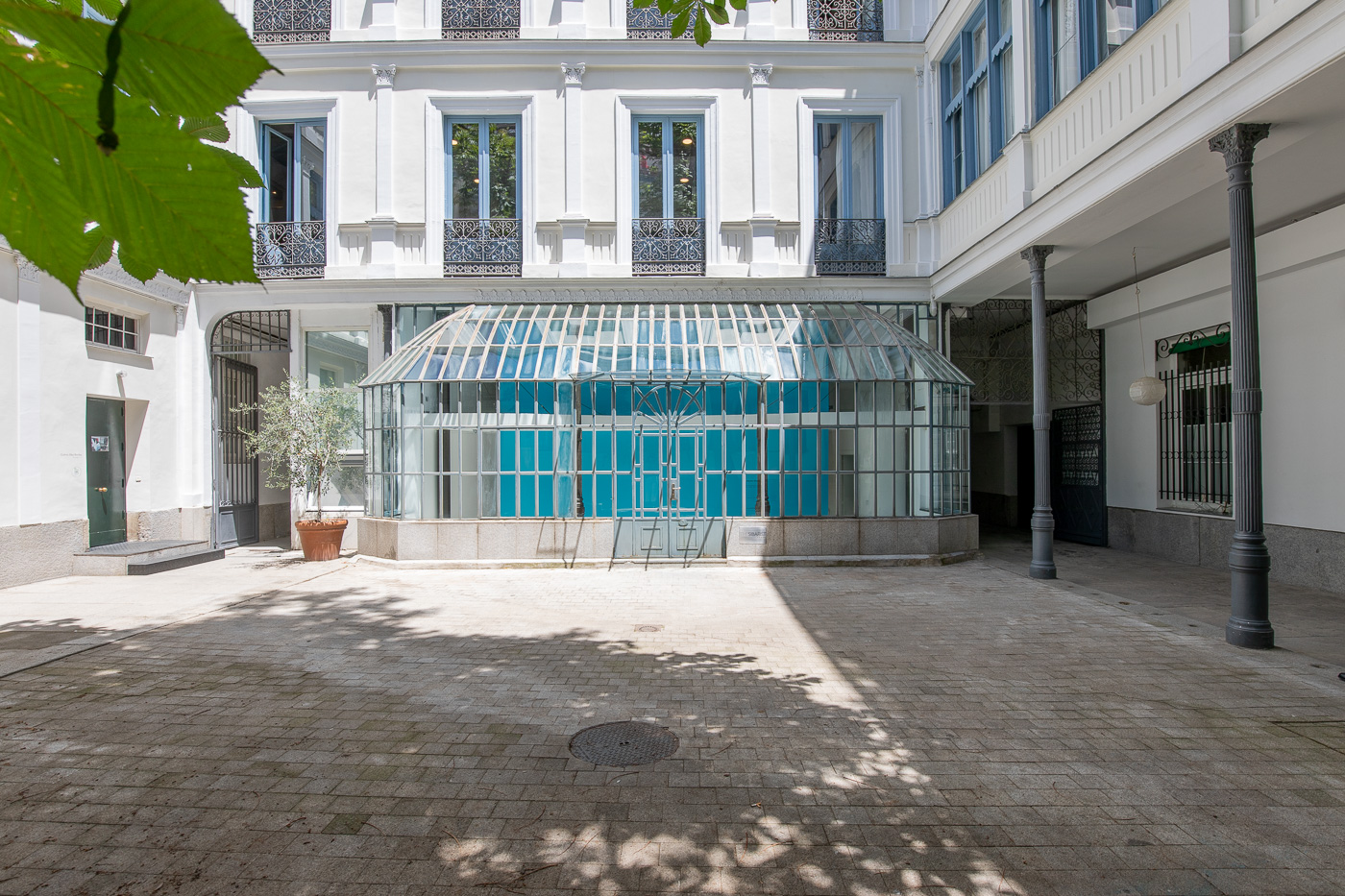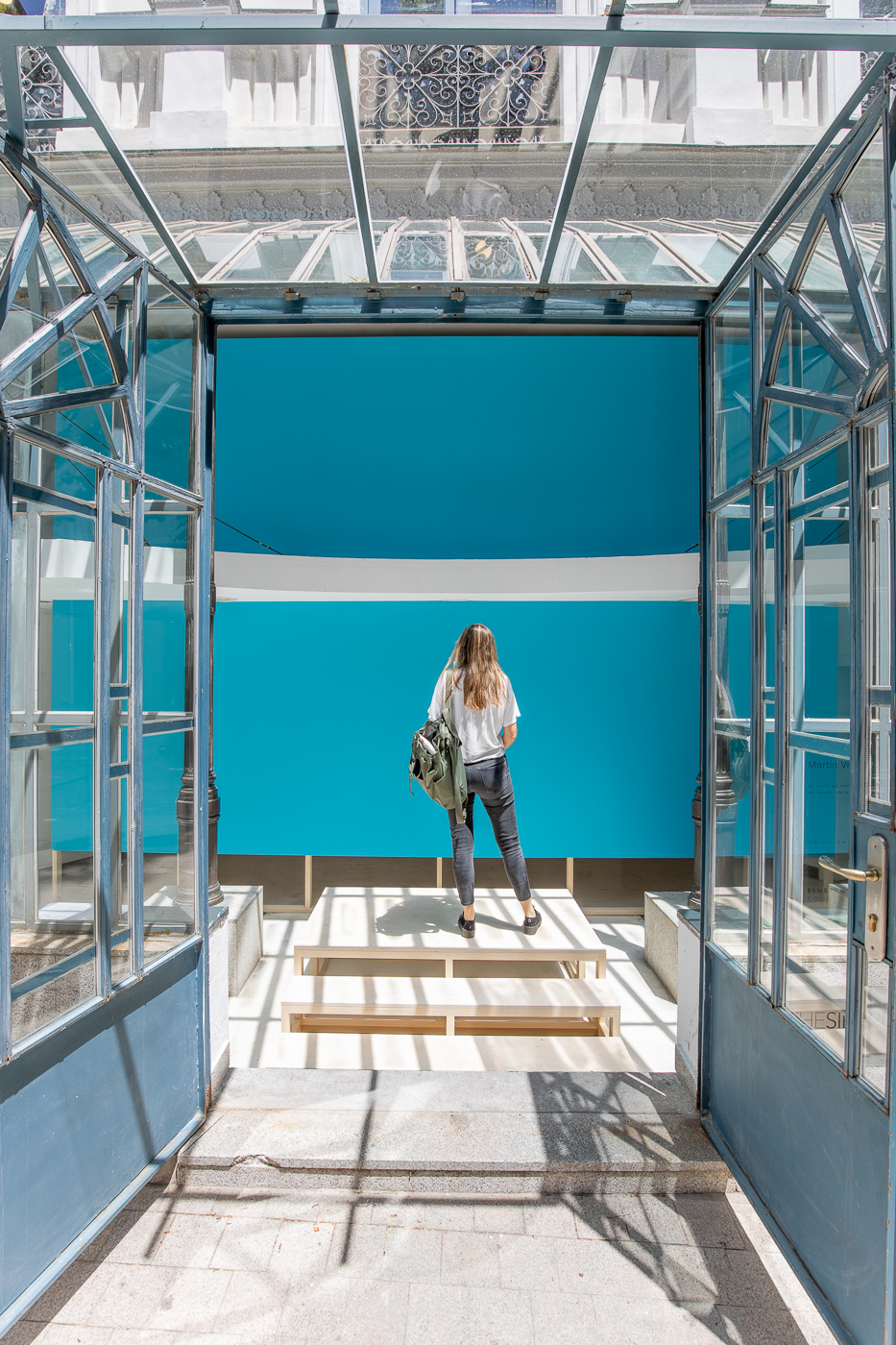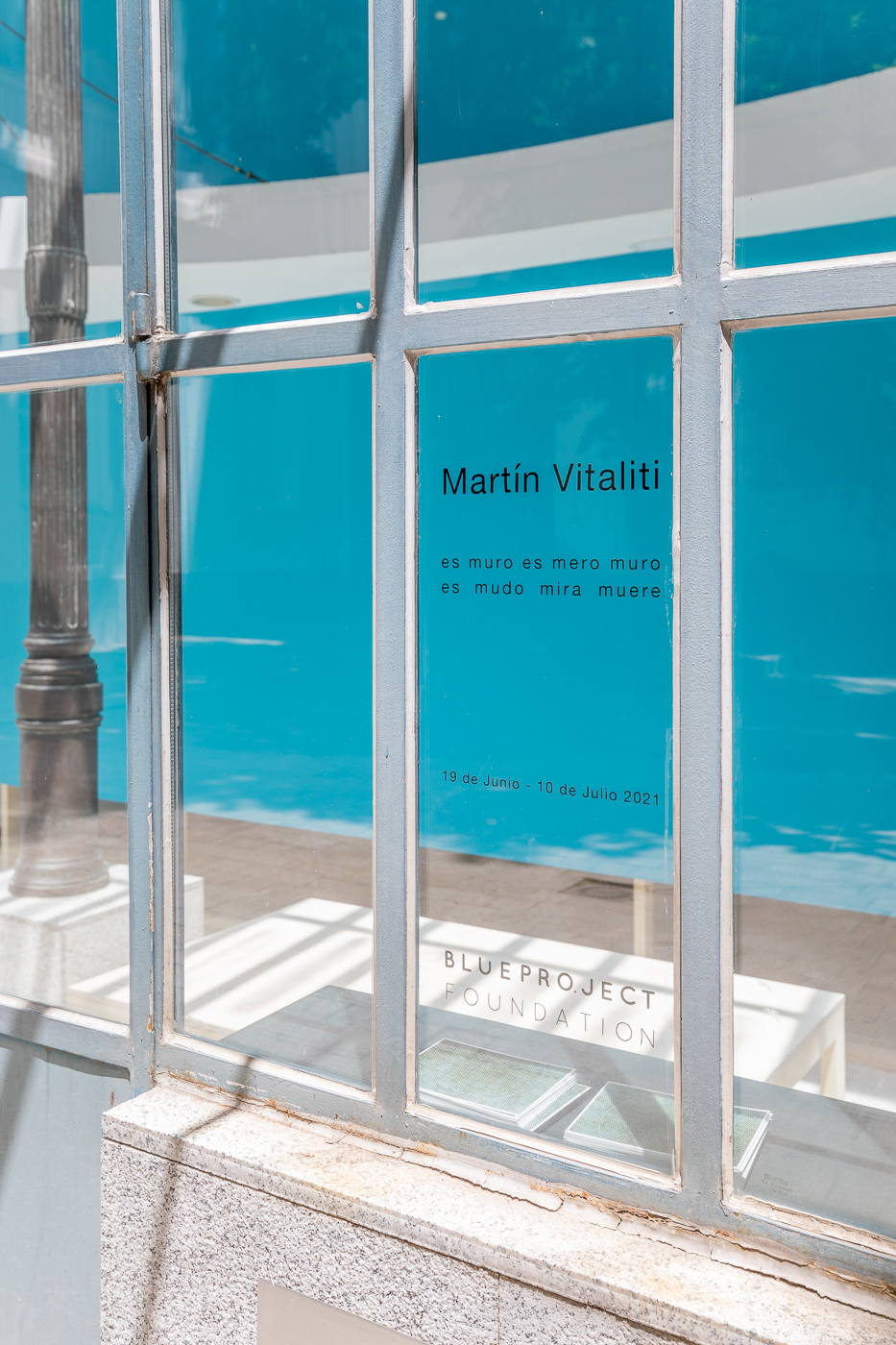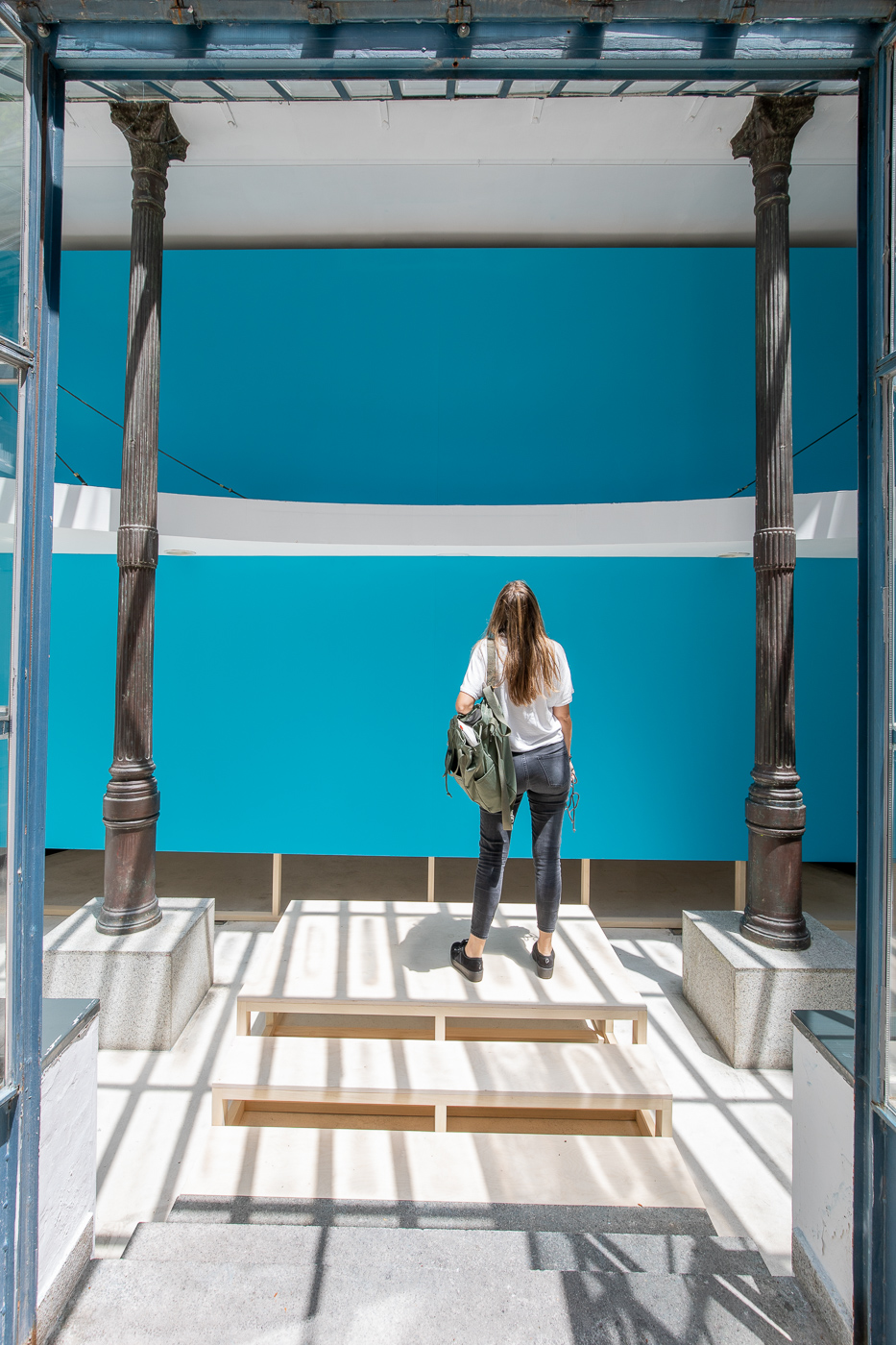 Photographs: Rebeca Patillas Sobrino
The installation can be seen until 11 July, coinciding with the celebration of ARCO 2021, we look forward to seeing you!
Tuesday to Friday from 11am to 2pm and from 4:30pm to 7:30pm.
Saturdays from 11am to 2pm and from 4pm to 7pm