Cliff House and Radiant room exhibition
Madrid OPEN HOUSE Festival, 30 September 2017
On Saturday 30 September, and for the third consecutive year, we participated in the Madrid Architecture Festival Open House with our space El Invernadero, which was opened to the public with a photography exhibition of two houses of author architecture that are for sale.
THE CLIFF HOUSE. We present this new property, by architect Jaime Bartolomé. Photographs by Jesús Granada. Gil Bartolomé Architectural Studio. The property is located in Salobreña, Granada.
The return of craftsmanship to architecture.
"A house to enjoy life in front of the sea. A project to explore the limits between landscape integration and expressiveness. Also to demonstrate that design and technical innovation can achieve extraordinary buildings with moderate budgets". Jaime Bartolomé
"A strange and fascinating experience, working almost exclusively with the camera in the air and over the sea". Jesús Granada.
"A house where it is always summer". Owner.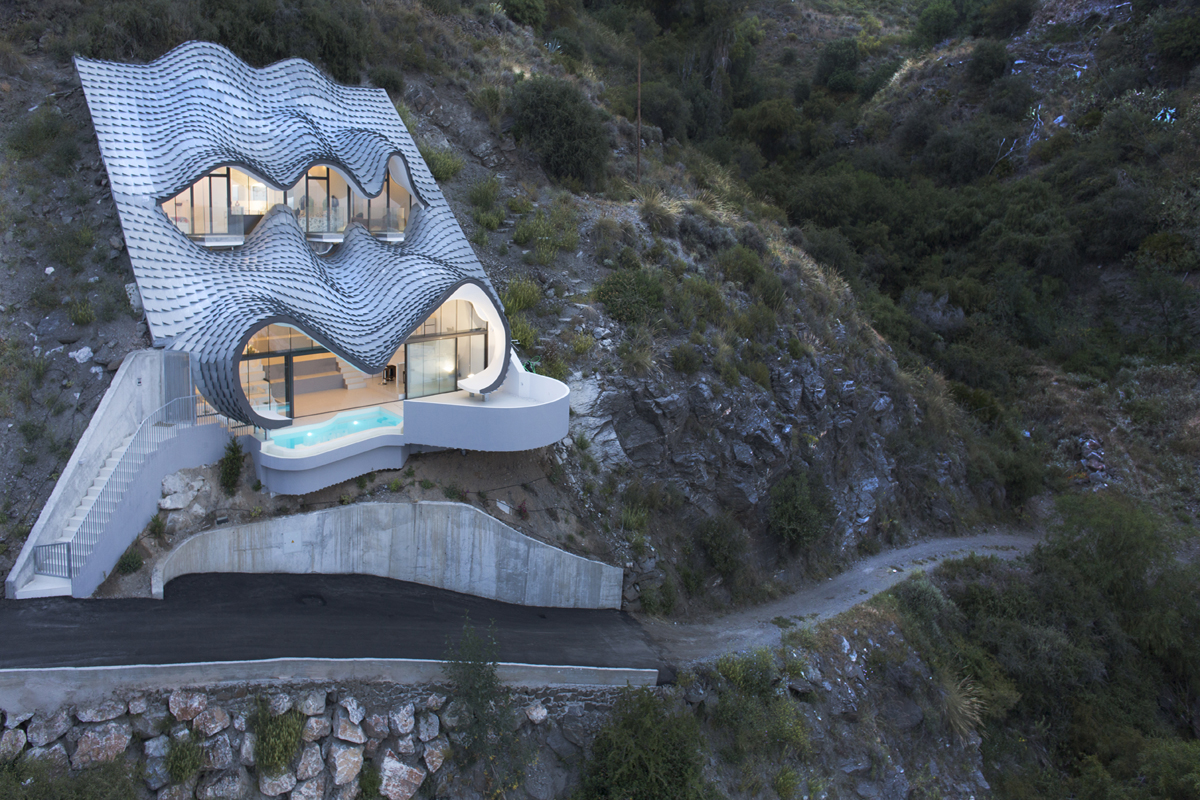 Photographer: Jesús Granada
THE RADIANT ROOM, by architect Javier García-Germán. Photographs by Miguel de Guzmán. TAAS Studio. Tótem associated architects. The property is located in San Lorenzo de El Escorial.
Towards a more responsible architecture, allied with nature.
"The project explores between the human and the non-human, between the forest and its inhabitants, opportunities to develop a more integral and at the same time more intense architecture". Javier García-Germán
"An architecture that makes the most of the natural environment in which it is located while at the same time integrating itself through volumetry and contemporary materials". Miguel de Guzmán.
"For me the house was an escape from the pollution and chaos of Madrid. Getting there in just half an hour has been for us a total rest, like entering an oasis of peace and nature". Owner.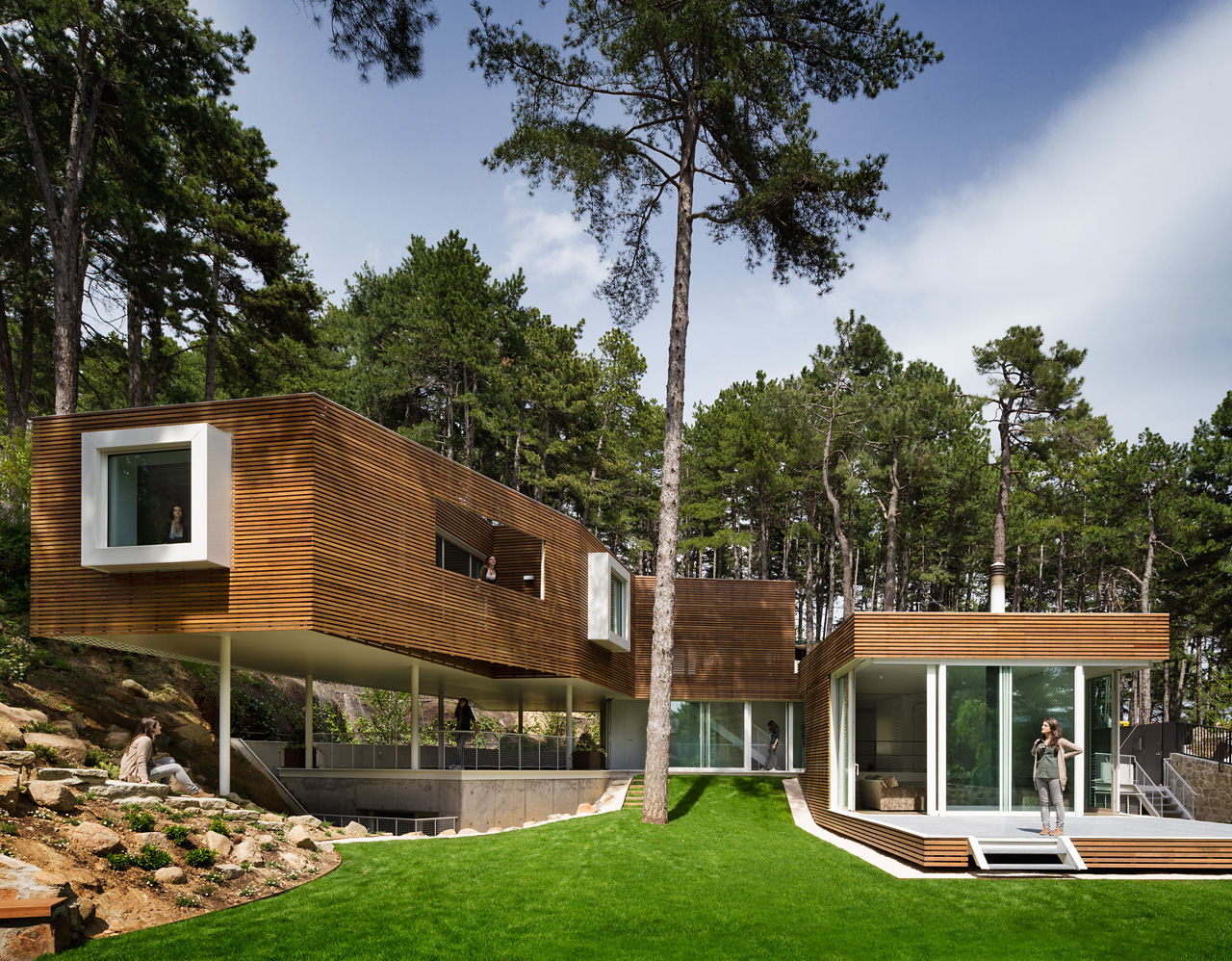 Photographer: Miguel de Guzmán
Acknowledgements
Some pieces from the private collection of Schneider Colao Design, including a drawing table by Rietveld/Kramer for Ahrend de Cirkel, Holland 1960. Signe d'Or' Prize 1963.
There were also lighting pieces courtesy of Palo Lamp.
Both properties have joined our sales portfolio.