Dagoberto Rodriguez and Nuria Mora's Orillero inauguration
The exhibition will be open to the public until 14 September and thereafter by appointment to view the works.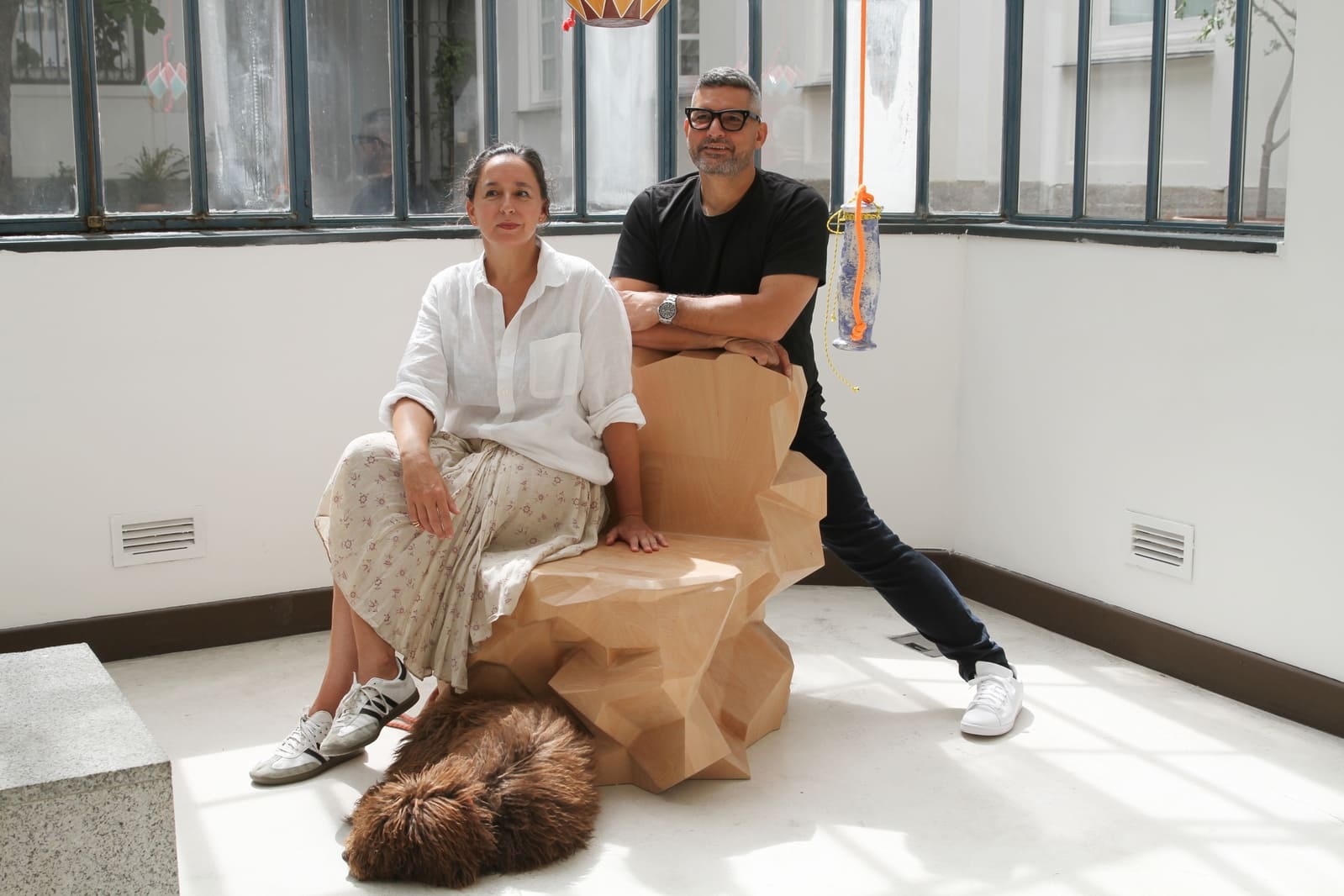 Yesterday we inaugurated the exhibition "Orillero", which unites the artists Dagoberto Rodríguez and Nuria Mora, in a proposal that challenges the boundaries between art and design.
The Cuban artist explores forms and materials through his collection of sculptural furniture.
From 8 to 14 September, Dagoberto Rodríguez and Nuria Mora will be exhibiting their work, creating a space in which different artistic forms enter into dialogue. "Orillero" is part of the cycle of exhibitions "Desdibujar Fronteras" that Art U Ready is proposing this year as an attempt to free artists from pigeonholing and labels.
On this occasion, Dagoberto Rodríguez, renowned Cuban artist and founder of the collective "Los Carpinteros", presents furniture that skirts the limit between sculpture and the functional object in line with his latest works, which include futuristic installations and watercolours. In "Orillero" he presents pieces in dialogue with the work of Nuria Mora, a pioneer in Spanish urban art in the 1990s.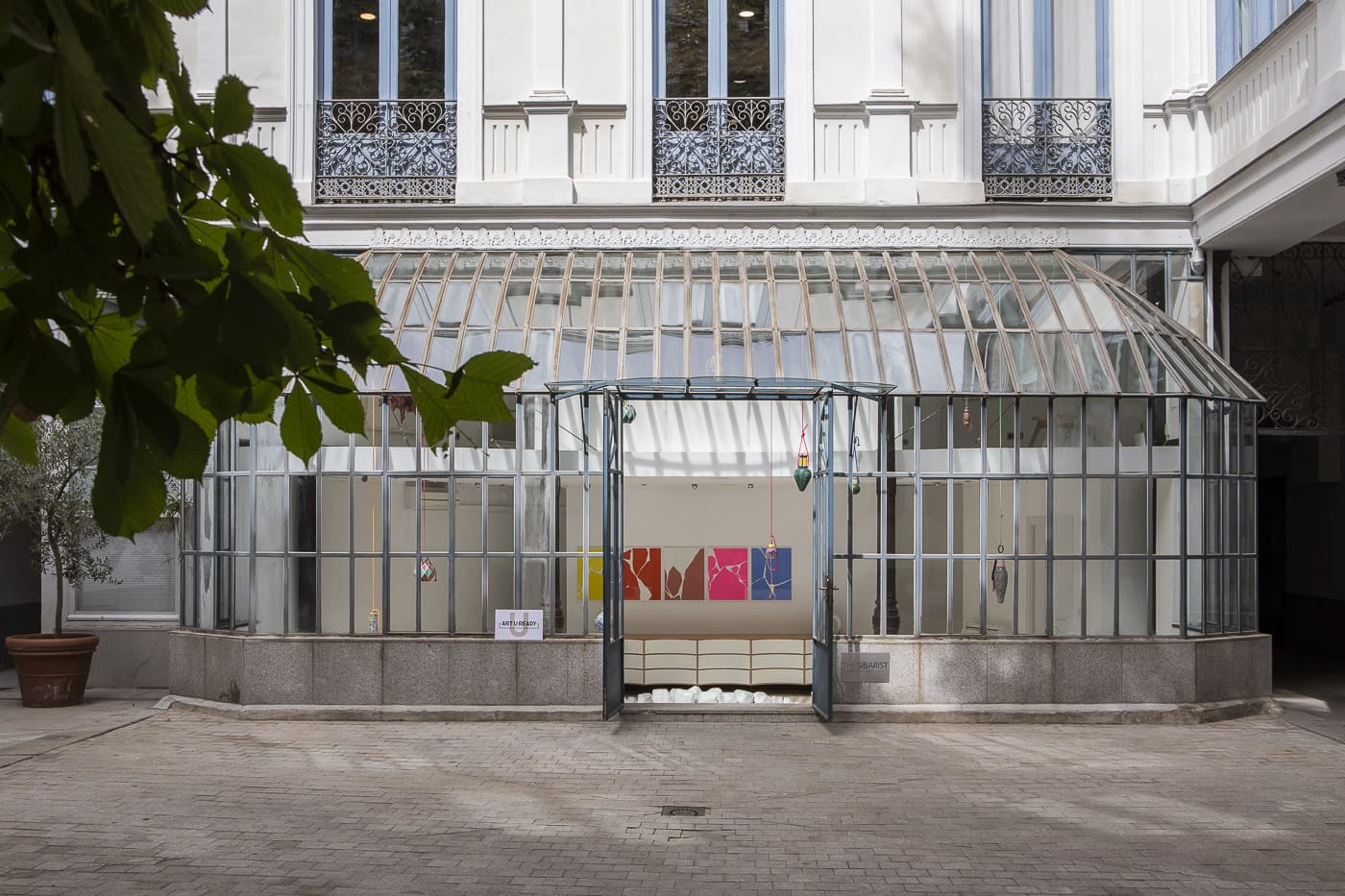 "Orillero" is the nickname by which the Cubans referred to the coastal dwellers and their particular taste in fashion, domestic space and lifestyle. "It is in this context that the art furniture presented here is presented as a material witness to experiences of travel and displacement, but also to processes of rootedness and uprooting by the land and the landscape," says exhibition curator Diana Cuéllar Ledesma.
In Dagoberto's objects, a Scandinavian influence can be perceived, oriented towards a comfortable, functional and elegant domesticity. The result is a cosy atmosphere reminiscent of Nordic interior design, blending with tropical influences from the Caribbean: sinuous lines, warm materials and a handcrafted treatment materialise the evocation of the homeland through a beautiful, fresh, almost playful objectuality.
For her part, Nuria Mora presents in this project part of her iconic series of hanging buoys.  The origin of these pieces has to do with a journey and the slowing down of certain dynamics of life, which is why the buoys function not only as a signalling element, but also fulfil symbolic functions of safety and salvation. Nuria Mora's art, which is already unmistakable for its pop aesthetics of vivid geometries and colours, endows the space with dynamism and poetry through colourful sheets and a sculpture of knots as a novelty of the artist.
"Orillero" is presented by Art U Ready, the platform created to give visibility to artists with a transversal and peripheral outlook, aligned with values that improve society. It is defined as a constantly evolving cell of ideas that fuse architecture, art, design, technology, education and awareness.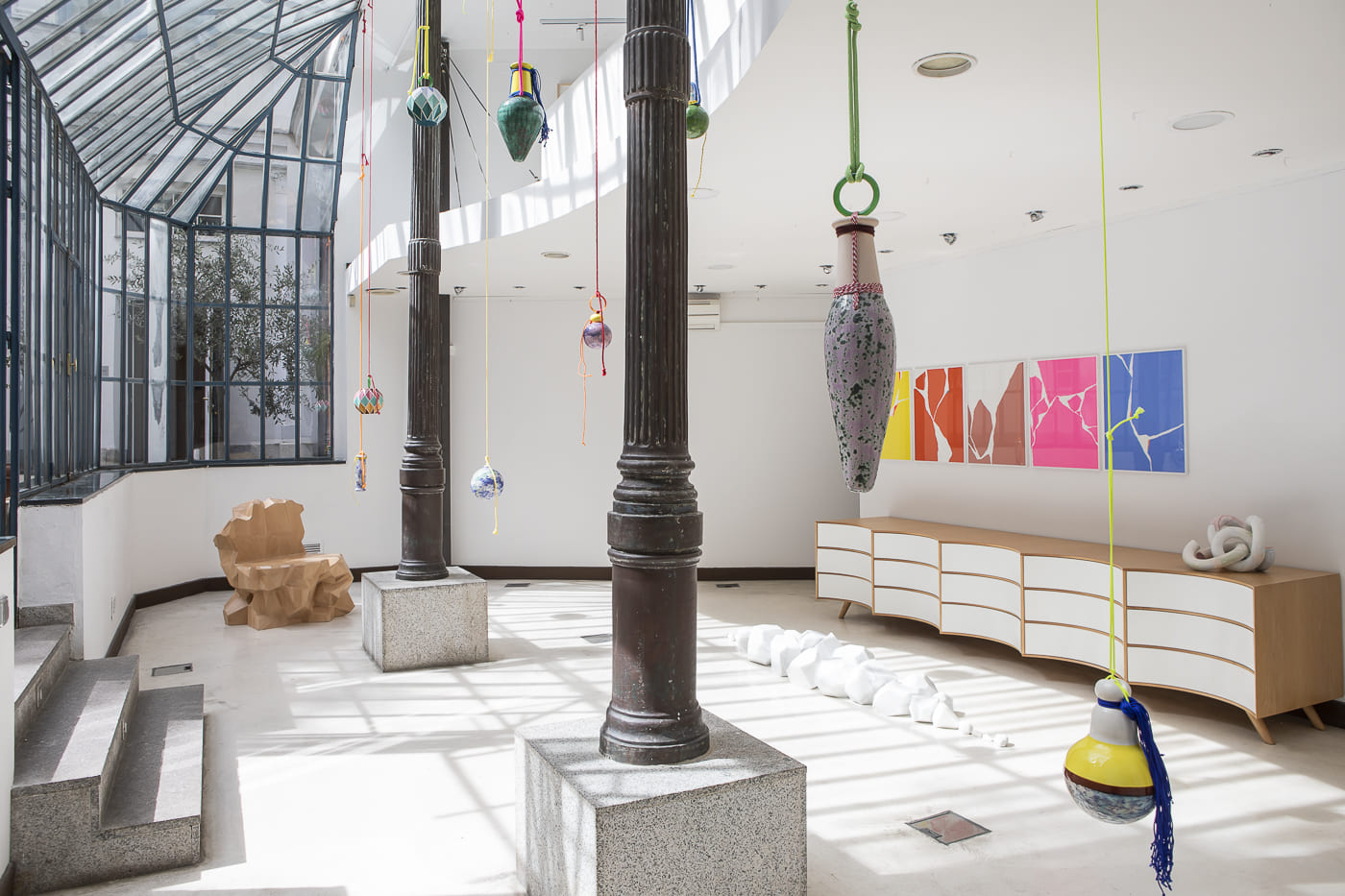 About Dagoberto Rodríguez
Combining architecture, design and sculpture, Dagoberto Rodríguez (Caibarién, Cuba, 1969) uses humour and irony to revisit artistic and socio-political issues, as well as the idea of inhabiting the world. Dagoberto Rodríguez was part of the group Los Carpinteros from 1992 to 2018, known internationally for its use of recycled materials and artisanal techniques, exhibiting in institutions of international prestige. His work is part of collections such as the MOMA, Whitney Museum of American Art, Guggenheim New York, Centre Georges Pompidou, Tate Modern and the Museo Centro de Arte Reina Sofia, among others. He has received numerous awards, including the Medal for National Culture (Cuban Ministry of Culture, 2002) and the Prize for the Promotion of the Arts, UNESCO (7th Havana Biennial, 2000).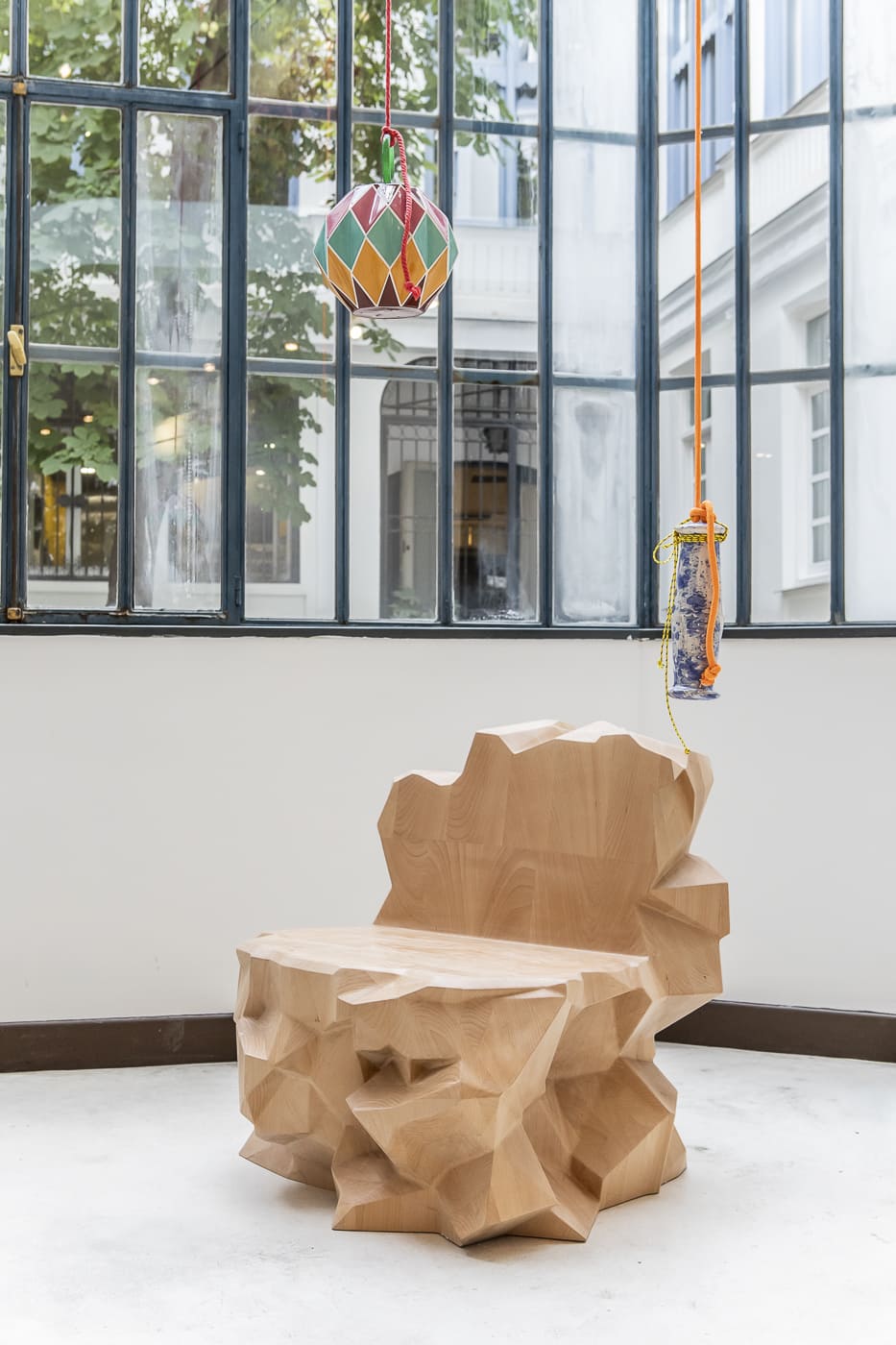 About Nuria Mora
Nuria Mora (Madrid, 1974) began her artistic career in the late nineties focusing exclusively on mural painting and furtive street art interventions using a variety of supports and media such as paint, light or sound transcending the mere furtive intervention and taking it to a more universal level. He studied Interior Architecture at the Polytechnic University of Madrid ETSAM and Fine Arts at the Faculty of Fine Arts of the Complutense University of Madrid. At the same time, he carried out numerous interventions in different cities all over the world and began a parallel career in commercial galleries and art fairs, his first fair being Arco 05. From geometric abstraction in the public space and its furniture, and in a constructive and non-invasive way, his plastic language speaks of memory, the construction of memories and personal cartographies. He is also a member of the collective Equipo Plástico together with SixeArt, Eltono & Nano4814.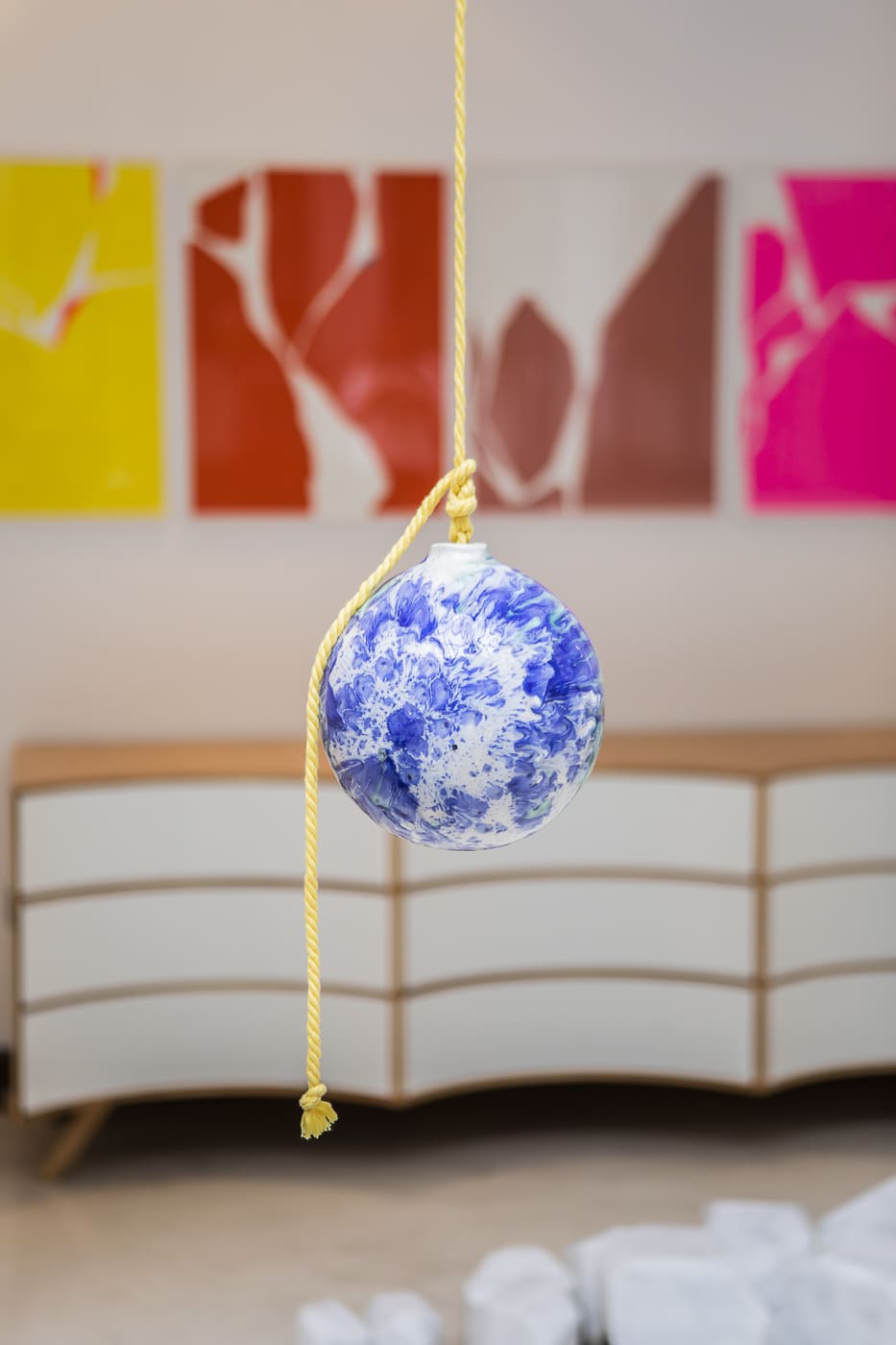 The inauguration was a great success, which welcomed the most relevant public of the Madrid art scene, where media, collectors, designers, architects, artists, clients and friends were able to enjoy an incredible evening with the artists as hosts, the impeccable catering of Bechic, the wines of Bodegas Verum, the music of DJ and artist Nano Abia with the best sound thanks to Bang & Olufsen.
The exhibition will end on 14th September, but after this date it will be possible to request a catalogue and a private visit to get to know the artists and their works first hand.
Request catalogue and appointment: events@thesibarist.com