Do you dream of a flat with a terrace in Madrid?
Weekly selection of unique houses
Time for terraces
If there is any attribute that makes a house much more attractive it is undoubtedly a terrace and at this time of year we remember it even more, although in cities like Madrid we have the privilege of being able to use the terraces all year round thanks to the large number of sunny days we enjoy every year.
If it is also a penthouse with unobstructed views, this makes the house a real object of desire to which we all aspire.
When these types of properties come on the market they are not available for long due to high demand and low supply. In fact, they are an investment with a differential value, whether we want to live in them or rent them out.
In our weekly real estate selection we compile the latest developments of unique houses with terrace in Madrid that can become your new home.
Long term rentals
Penthouse with private pool in Salamanca Prime
Yes, with private pool, you got it right. There is no other penthouse like this one in the city, we assure you.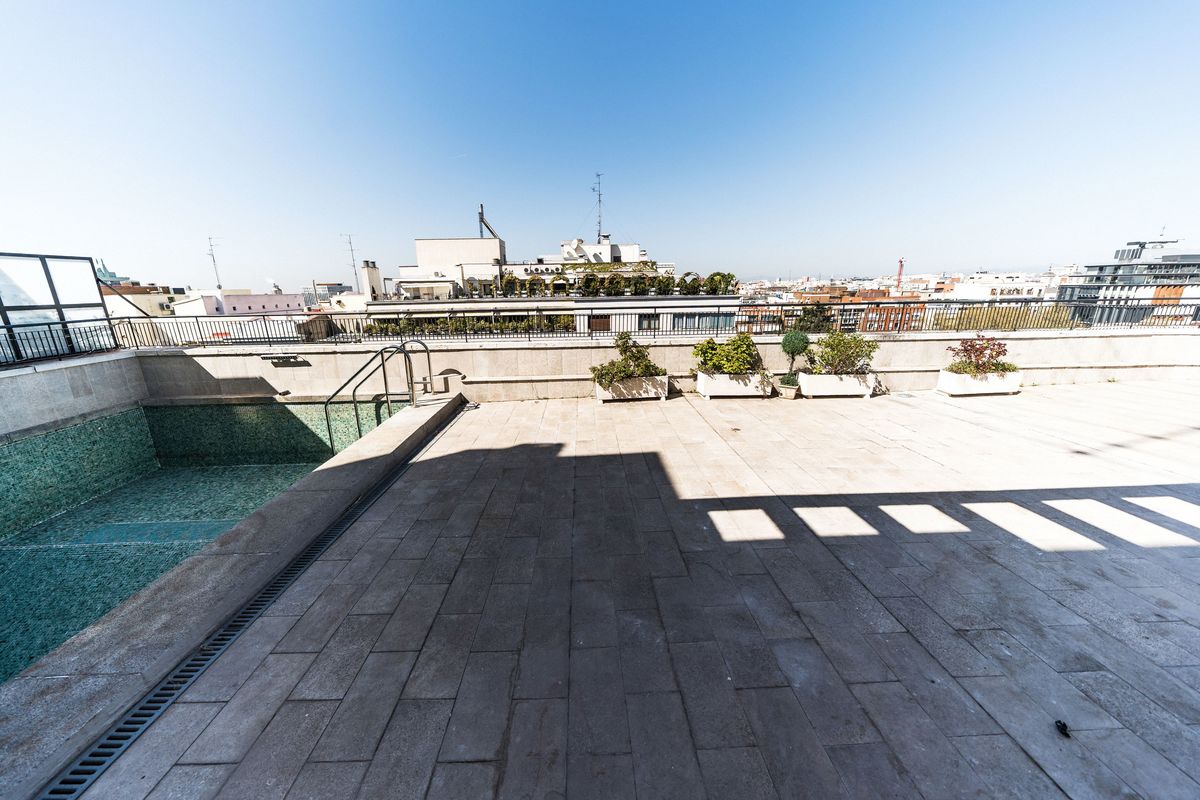 100 m2 | 150 m2 of terrace | Outdoor swimming pool on private terrace
2 bedrooms + 2 bathrooms | Fireplace
For long term rent in the best area of the Salamanca neighbourhood.
More info here
For sale
Property with domotics and views of the Parque del Oeste in Rosales
The privilege of living in the centre of Madrid with a feeling of being surrounded by nature.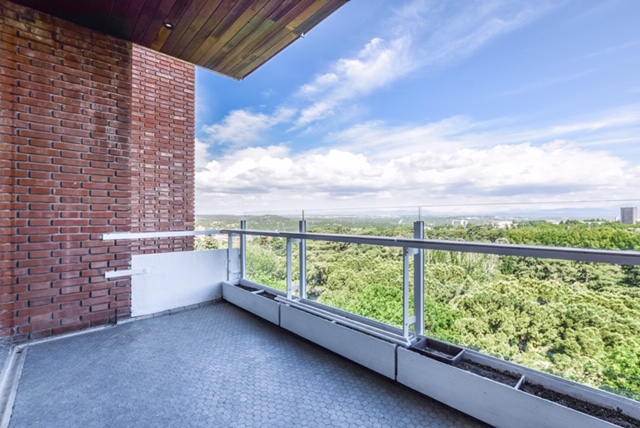 436 m2 | Views of Parque del Oeste
5 bedrooms + 6 bathrooms | Domotics
3 parking spaces | 2 terraces | Storeroom
For sale in Pintor-Rosales area.
More info here
Flat with terrace in the representative Edificio Girasol in Ortega y Gasset
For architecture lovers who want to live in the heart of Madrid's Golden Mile.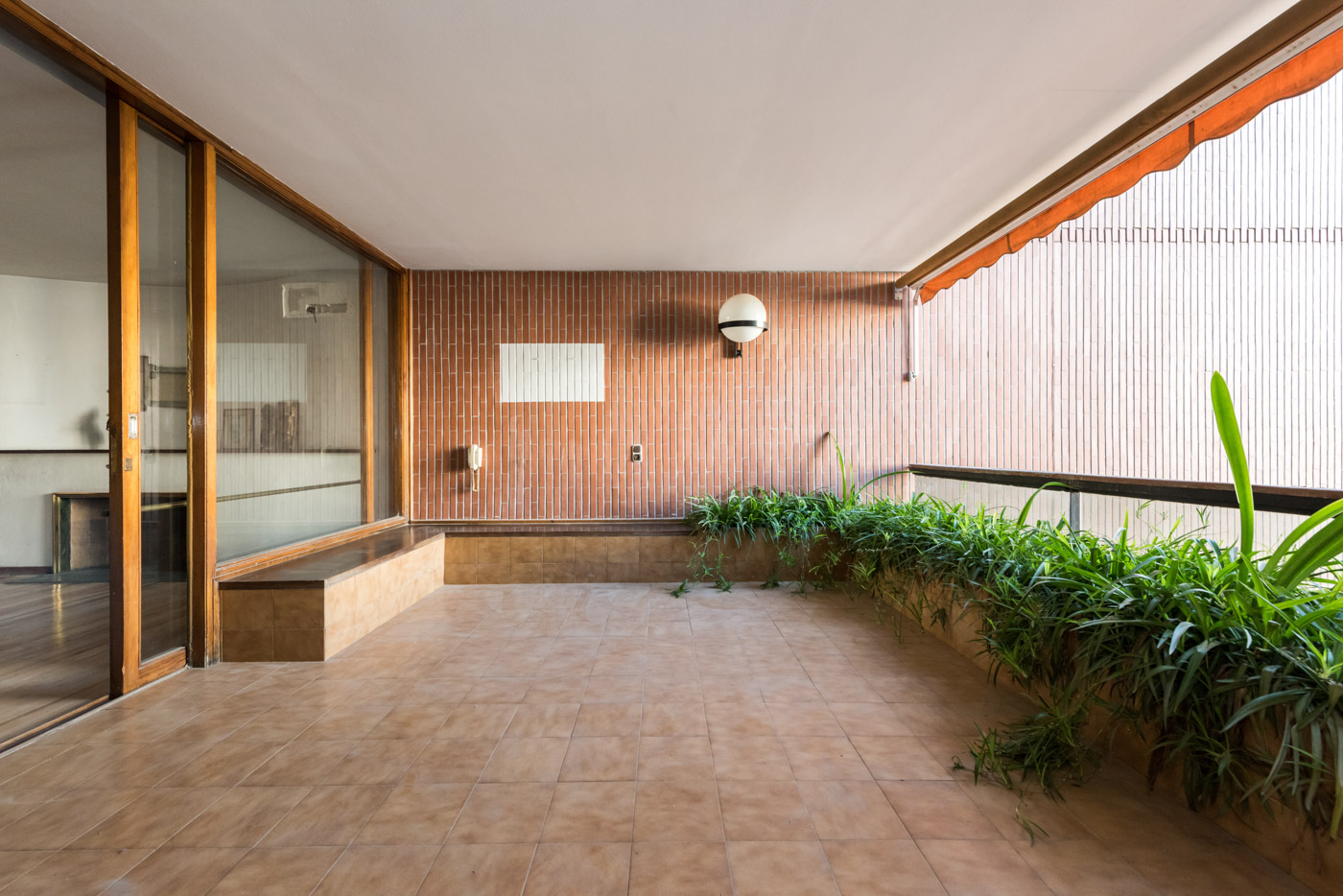 318 m2 | Located in the emblematic Girasol building.
3 bedrooms + 1 service bedroom | 4 bathrooms | Terrace
2 parking spaces in the building
For sale in the Salamanca district
More info here
Penthouse with two terraces in Almagro
A house for hedonists. It will make you dream.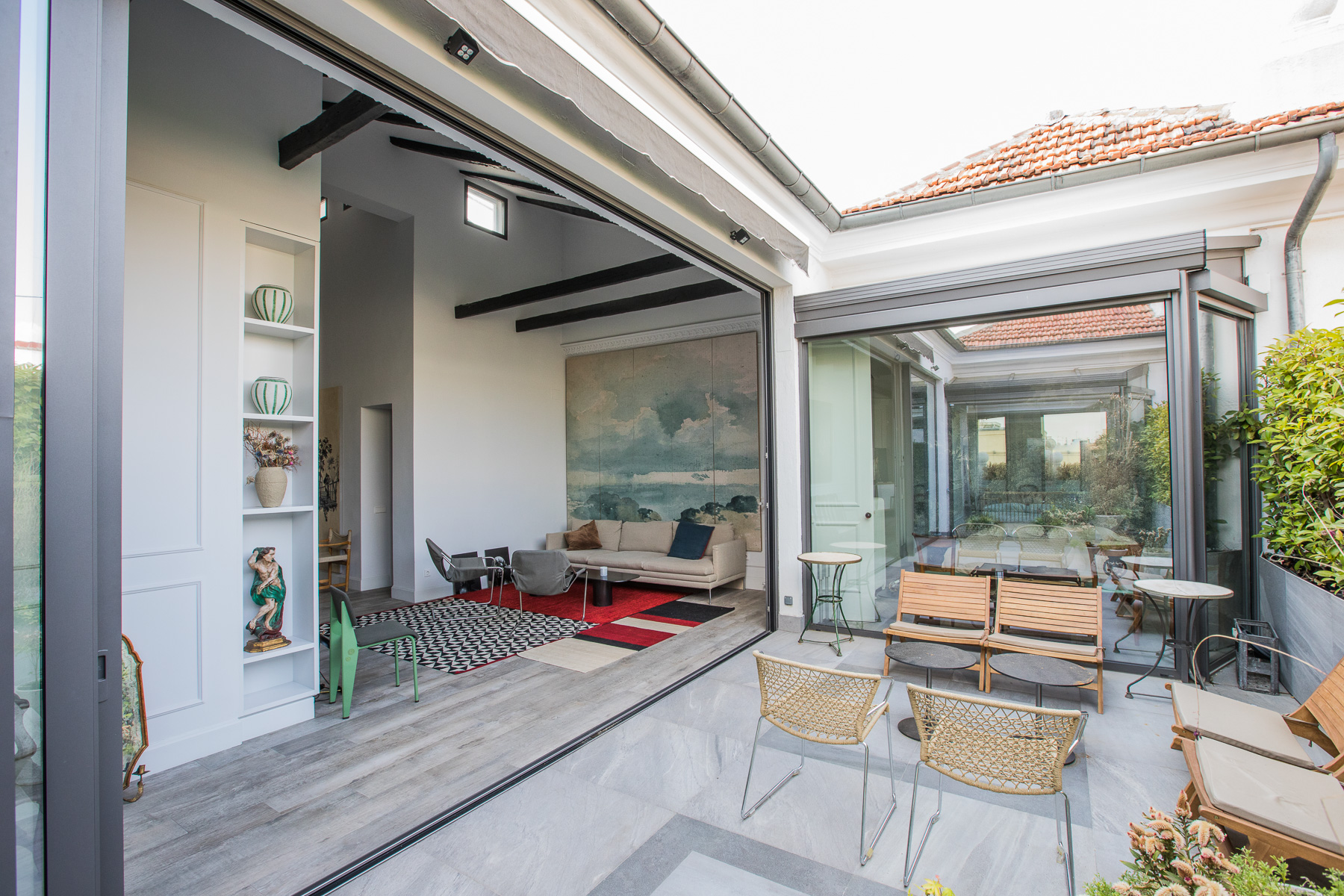 244 m2 : high ceilings and large windows
2 bedrooms + 2 bathrooms | 2 terraces
For sale in Almagro
More info here
Property with views to El Retiro in Jerónimos
For those who want to live in Madrid's most elegant neighbourhood.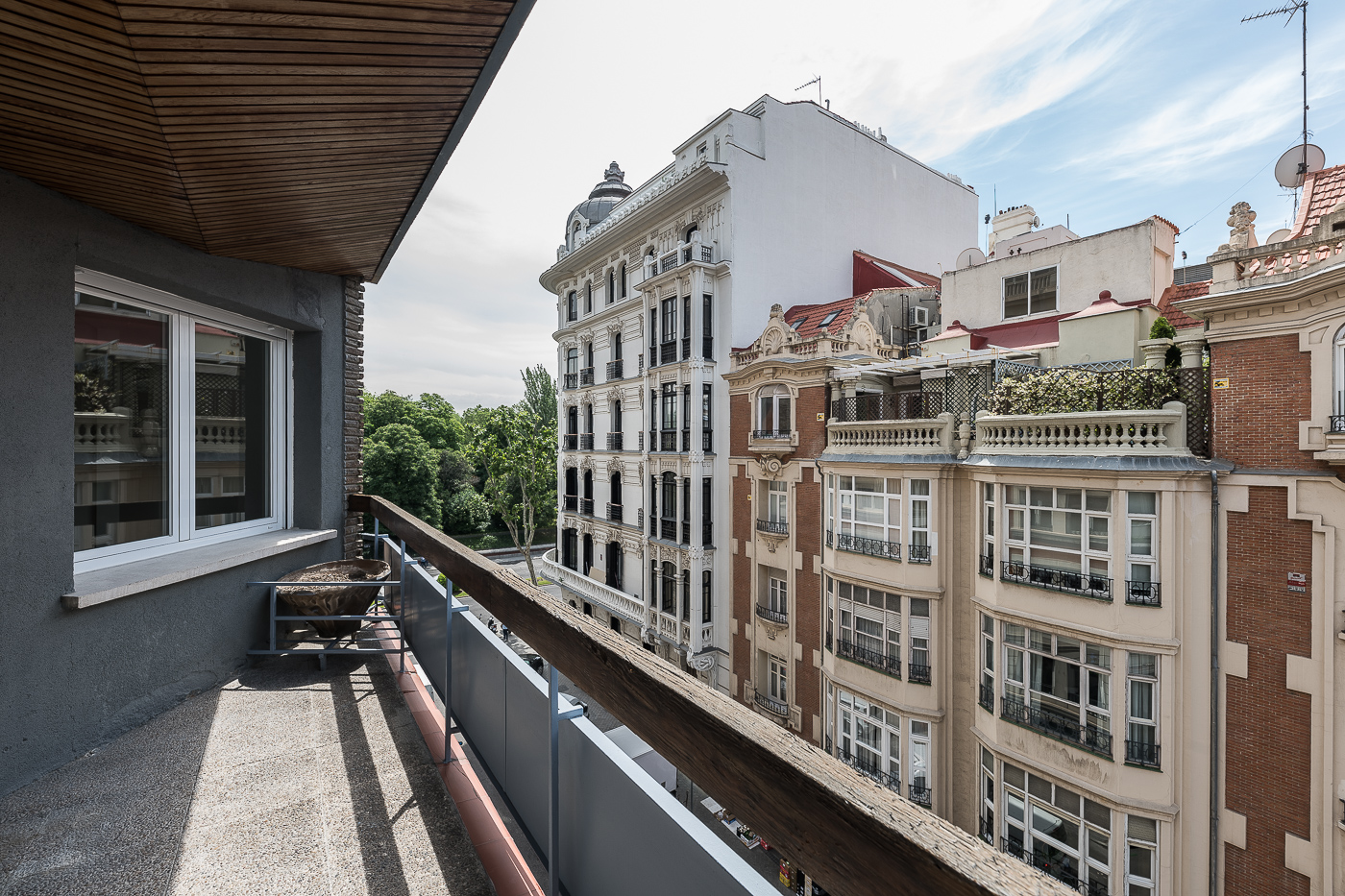 303 m2 | Domotics | LED lighting
4 bedrooms + 4 bathrooms | Terrace
For sale in the Jerónimos neighbourhood.
More info here
Everything you can imagine… in a duplex penthouse in Justicia
Probably the dream of many, in the most fashionable and cosmopolitan neighbourhood of Madrid.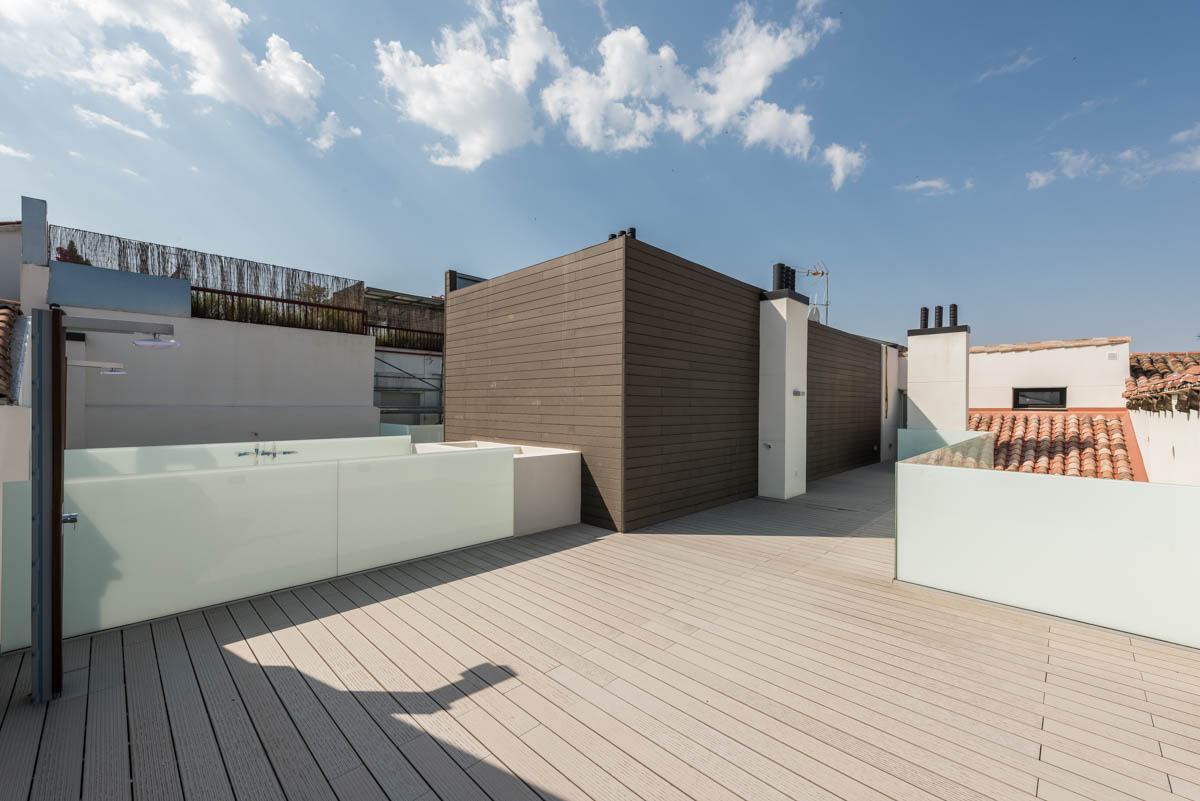 Duplex penthouse 290 m2 | 65 m2 terrace
4 bedrooms + 5 bathrooms | Gym | 2 parking places
For sale in Justicia-Salesas area.
More info here
Duplex penthouse with 75 square metre terrace in El Viso
A private and quiet oasis in one of the best residential areas of the capital.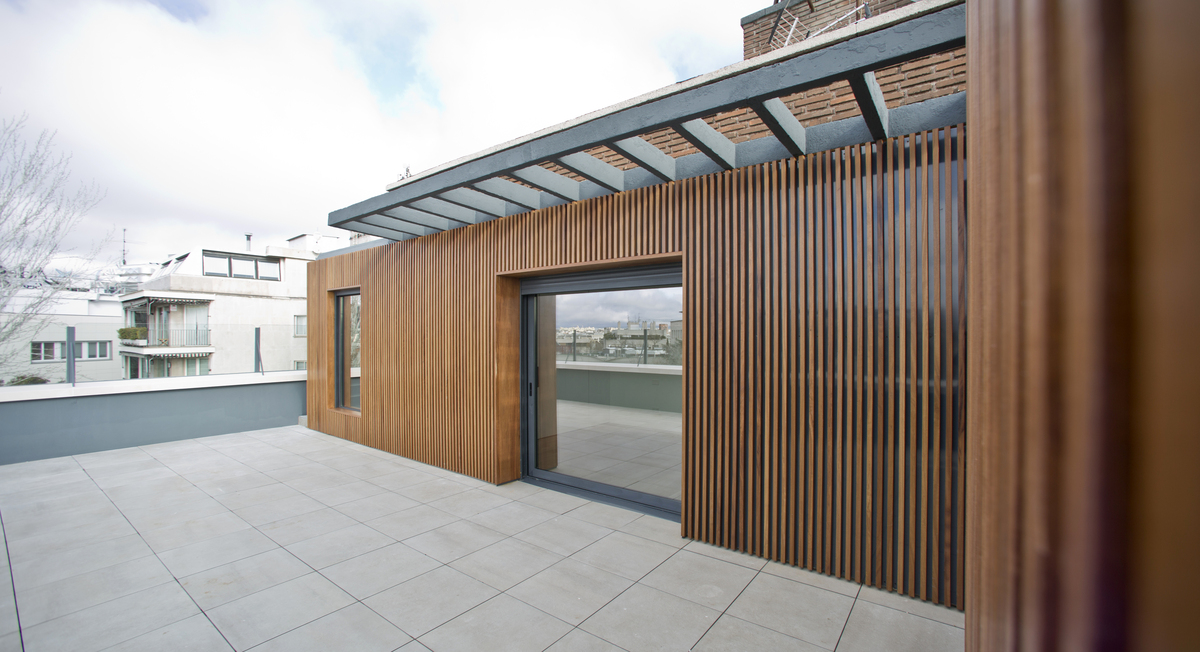 Duplex penthouse 350 m2 | 75 m2 terrace
4 bedrooms + 4 bathrooms | Domotics | Storeroom
For sale in El Viso area.
More info here