Fireplaces wonderfull storytellers
5 spectacular estates to enjoy autumnal getaways in the warmth of the fire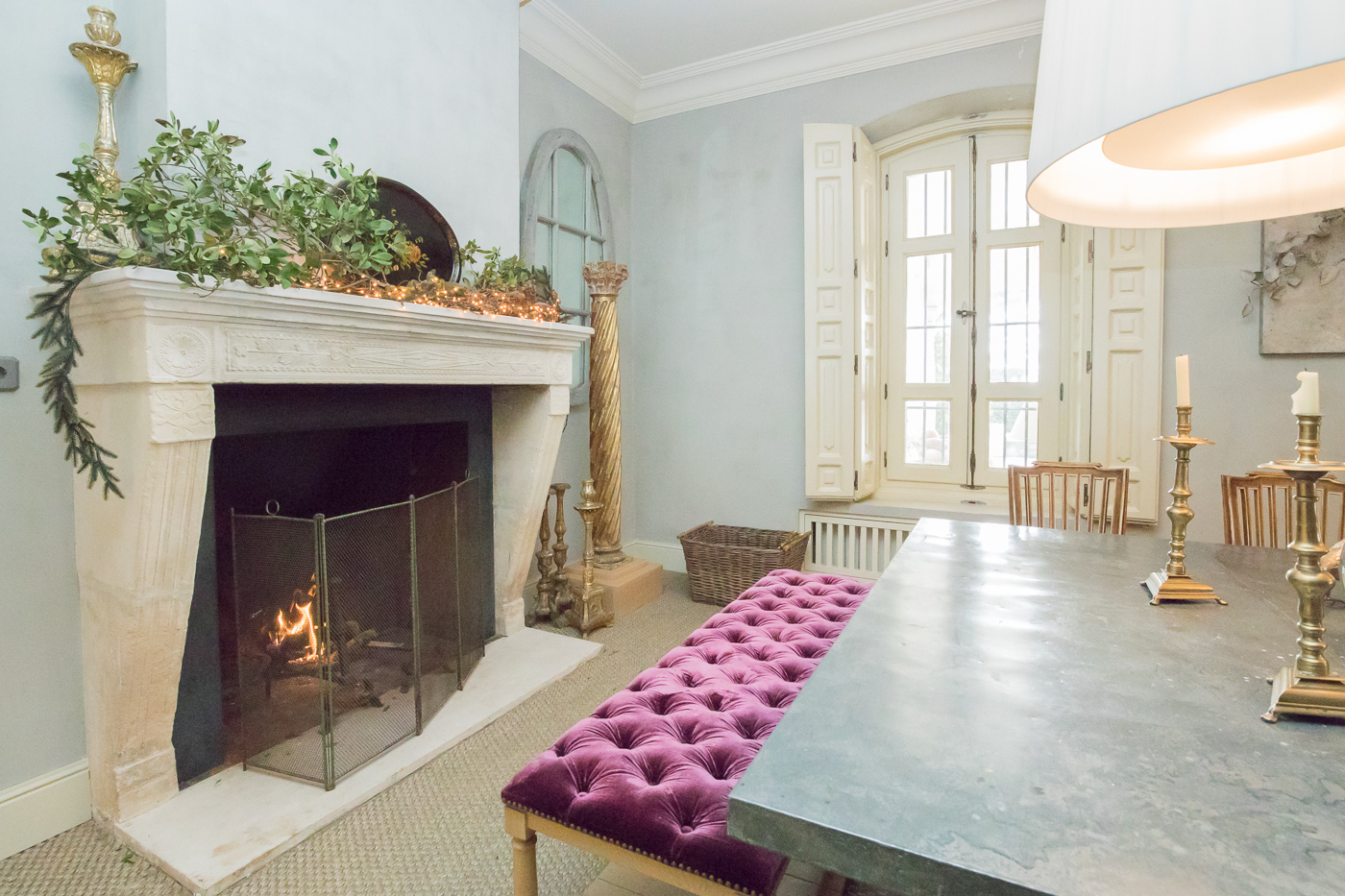 When we think of fireplaces, moments shared with loved ones come to mind; romantic moments, moments of leisure with family or friends, always pleasant and intimate experiences.
Fireplaces are witness of stories, and in some cases they can play a great role in them, they are even present in great films, for example, in Harry Potter, it became the entrance door to a magical world, it is also the access par excellence of Father Christmas at Christmas.
They are an essential element when it comes to recreating a warm and homely atmosphere in any room, from The Sibarist we have made a selection of houses with beautiful fireplaces that cannot be missing in an autumn getaway.
Away from the hustle and bustle, the Finca is located in the foothills of the Sierra de Gredos in a setting of lakes, rivers and mountains. The feeling of peace and serenity is floating in the air. Surrounded by pine, oak and olive trees, it is perfect for those who wish to combine the peace and tranquillity of nature with beautiful views of the Sierra de Gredos. The house offers large spaces and comfortable rooms to relax in. A perfect place to disconnect.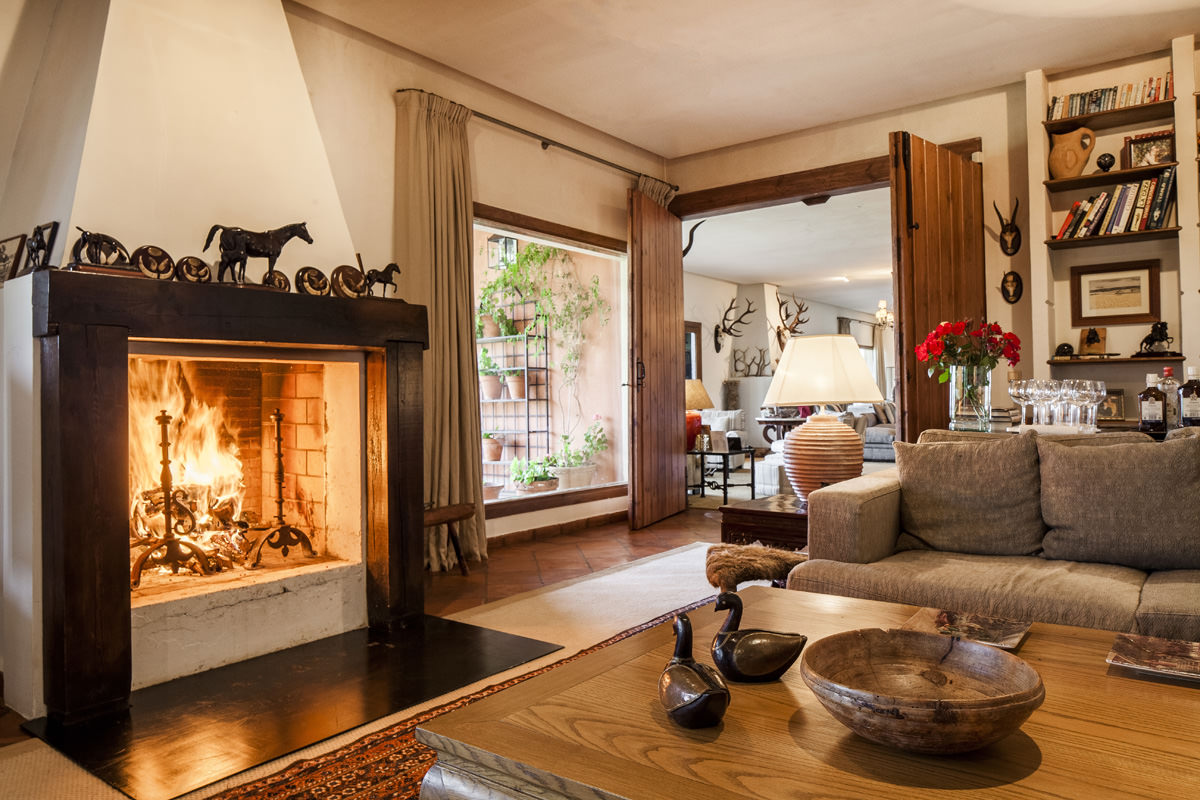 Between the Sierra de Gredos and the river Tajo, in a wonderful natural setting, lies Oropesa. One of the most beautiful villages in Toledo.
An old mansion with courtyard and swimming pool in the centre of Oropesa. Totally refurbished, including local materials such as ceramics, the impeccable interior design stands out thanks to a warm decoration, with attention to the smallest detail and marked by the presence of antiques and works of art that are for sale.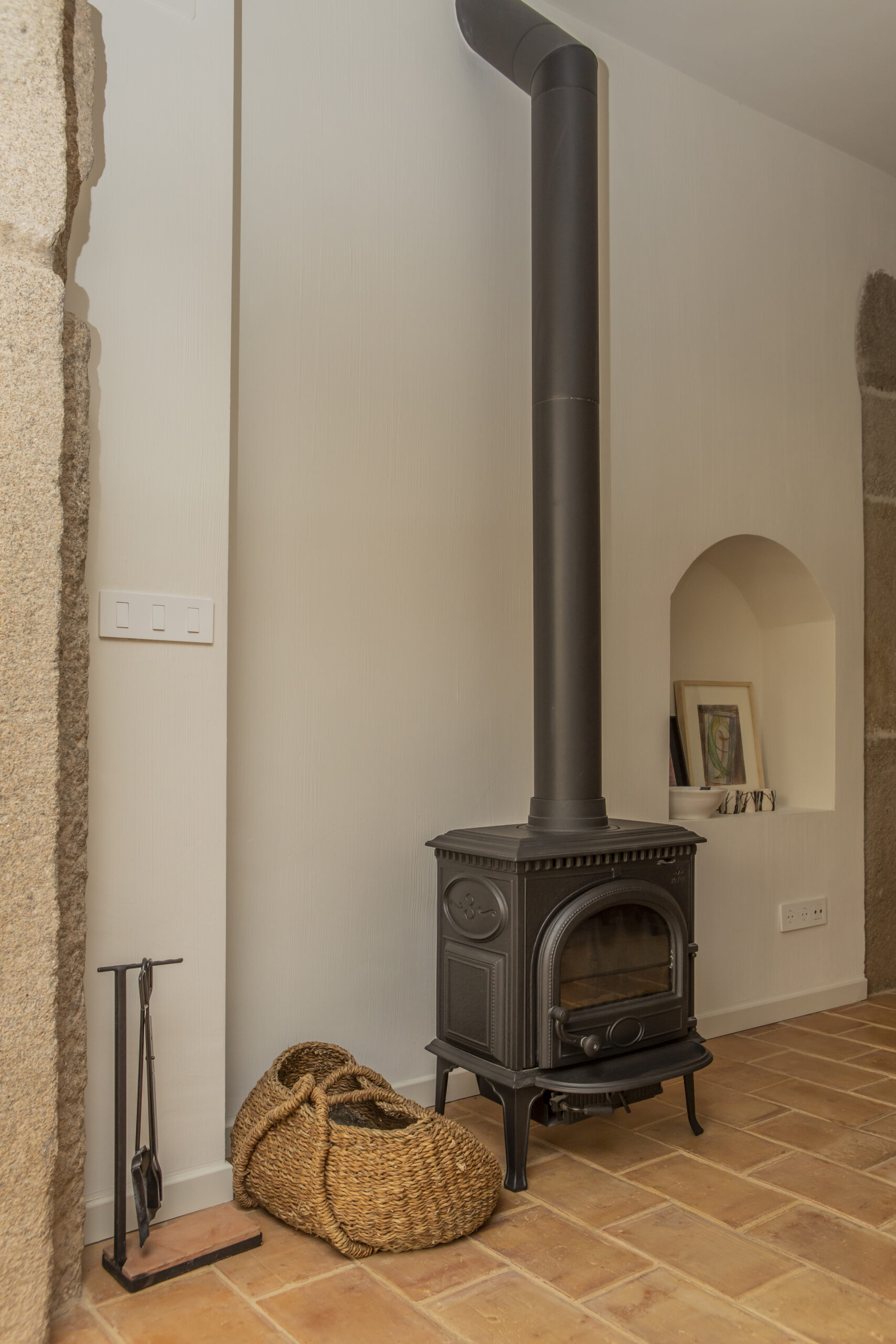 Casona de la Calleja. Cantabria
In San Miguel de Aras, Voto, Cantabria, just 14 km from the beautiful town of Laredo and its magnificent beaches, we can find the magnificent Casona de la Calleja, built by Juan Herrera in the 16th century. The palace is located at the base of the forest, made up of chestnut trees, holm oaks, cherry trees, oaks, walnut trees, etc. It even has a water spring, lush gardens and an old esplanade where people used to play bolo pasiego in the 19th century. The house was meticulously restored, adapting it to contemporary use and respecting all its uniqueness. Its careful decoration reminds us of the elegant houses of the English countryside, which will delight its occupants, transporting them to the past.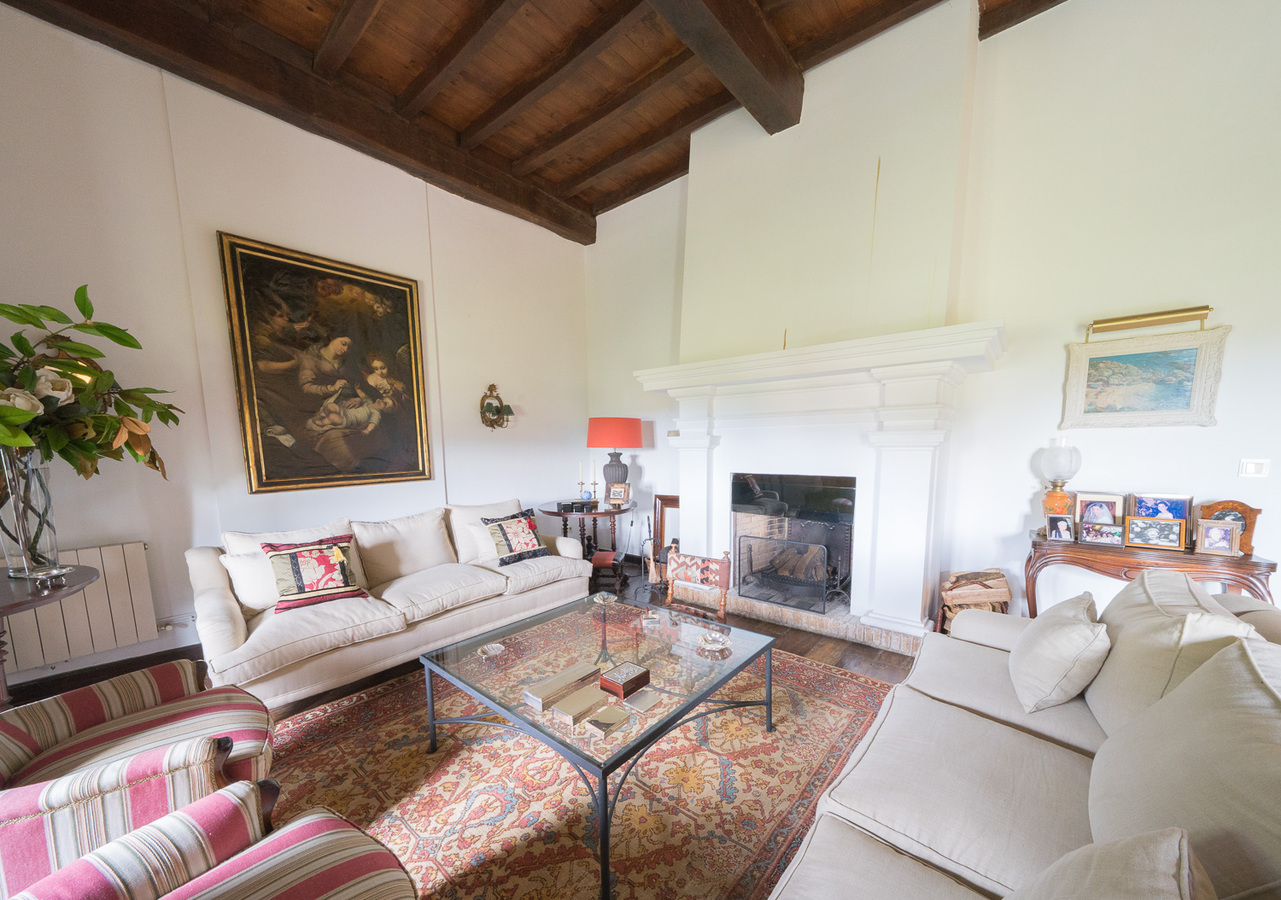 Beautiful country house  sheltered by the Toledo Mountains
Toledo, a place where history, culture, art, architecture and nature coexist in harmony. Not far from there, we find an oasis of peace and tranquillity interpreted in a splendid country house surrounded by nature. A delight for our senses, in an estate framed by a horizon of paths, holm oaks, cypresses, valleys and hills. The main terrace of the property overlooks an extensive and well-kept garden. The interior design combines tradition and modernity with contemporary elements and touches of colour. All the rooms have spectacular views and plenty of natural light. Its ample capacity for 20 people makes it the perfect place to share unforgettable days with family or friends.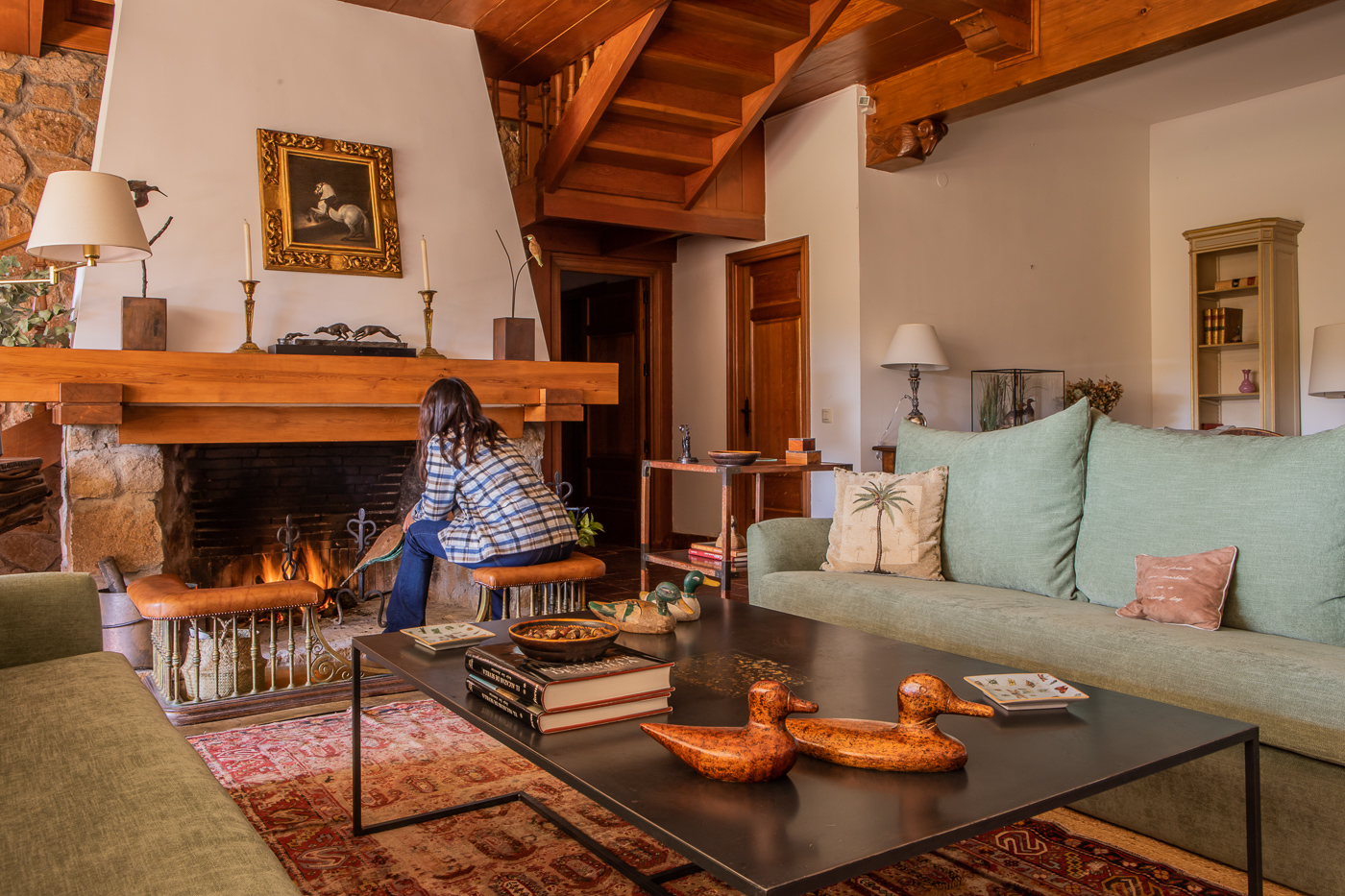 Unique 16th century manor house with contemporary rehabilitation in Cantabria.
A unique 16th century manor house renovated with contemporary design and all the comforts of the 21st century. A design that promotes well-being, both for its WELL measures and for its decoration, distribution of spaces, neutral colours and natural materials. The house has a pleasant, tree-lined garden, surrounded by an old masonry wall with bamboo, which gives it privacy. The original construction was divided by a thick stone wall, separating the noble area of the house and the stable. This natural division has served to create two different areas, communicated internally, to be able to use the whole house or the two houses separately.