Formentera out of season
Recommendations for a perfect getaway (May, June, September and October)
If you're planning a getaway to Formentera and don't know where to start, this post will help you.
Formentera is an island with a special magic. If you've already been there, you know what we're talking about, and if you haven't, get ready to be captivated.
We recommend going at least once a year… without Formentera it's like summer is not the same, but it's precisely outside the summer season when we recommend a getaway to really connect with the island, its essence and its authentic lifestyle, devoid of so many tourists.
May is one of the best months if the weather is good, as it is the prelude to summer and will help you recharge the batteries you need in the spring. June is a safe bet as is September, and October is a very pleasant month…the weather is still good, people are more relaxed after the summer and have the joy of everything they have experienced, a slower pace…the colours of the sunset, the temperature, the long swims in the sea still warm after all the summer…arriving in September thinking that summer is over is false…if you want, you will always have Formentera at its best.
Out of season you will really discover the goodness that Formentera has to offer such as long bike rides on the dusty dirt roads of the island, moving around on a motorbike without worries (in summer motorbikes are everywhere), boat trips are an ideal plan and anchoring in a cove to bathe and enjoy the tranquillity of its crystal clear waters and even cave diving (we recommend you do it in a llaut, a typical Balearic fishing boat), improvising while enjoying its gastronomy without reservations or long waits, strolling calmly through its shops and talking to the artisans. ..
Despite being 20 kilometres long, in Formentera you will always need some form of transport to get around and enjoy the island in all its splendour. As well as motorbikes, you can find original options such as renting a mehari. On the basis of this premise, the ideal way to live a unique experience is to stay in a typical country house on the island, and if it had sea views… we would have it all.
Sometimes it is difficult to find a nice house with these characteristics available and at reasonable prices, especially in the busiest seasons. One more advantage to enjoy the island outside the official season.
We have selected three unique houses that will change your holiday experience.
Migjorn Beach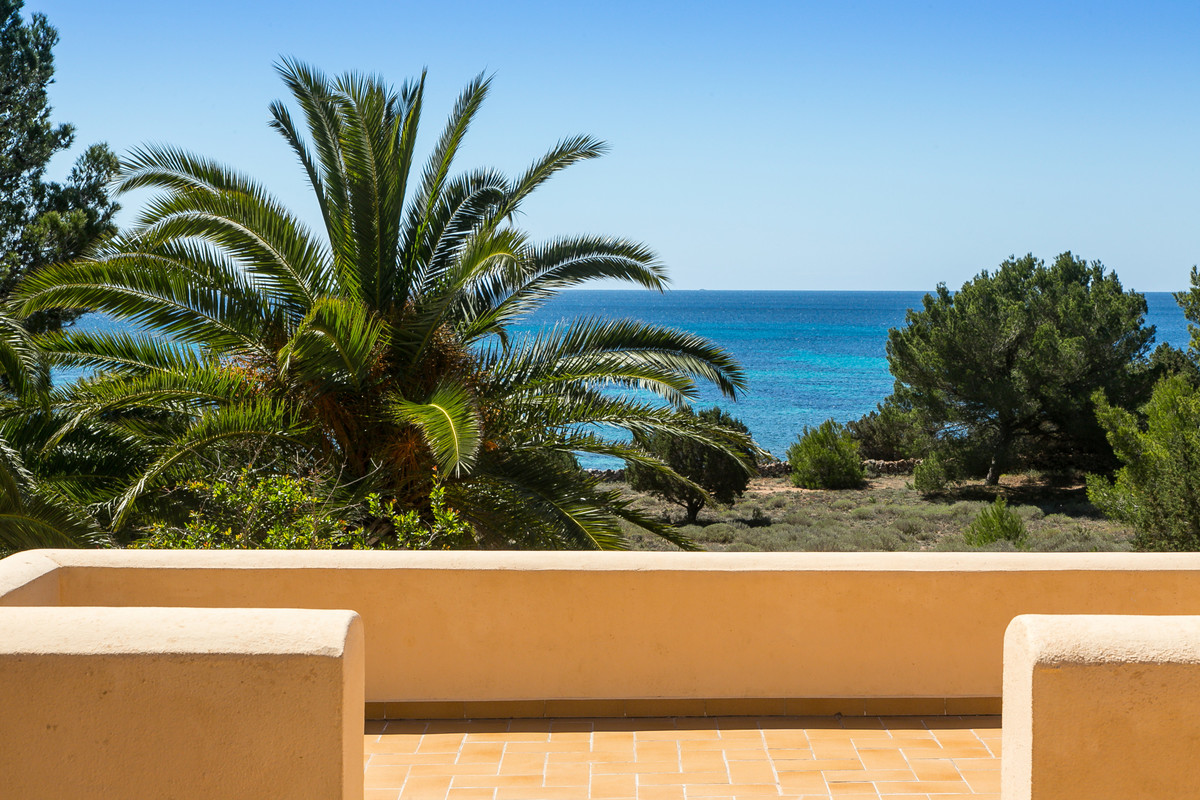 Sa Rondalla

Hidden among pine and juniper trees, it has a privileged location just 100 metres from the beach of Migjorn. Surrounded by native vegetation and respectful of its environment, this family house has four rooms with capacity for eight people. Can you imagine bathing in the sea as soon as you wake up? we are left with its views and its wonderful porch overlooking the sea… you won't want to leave.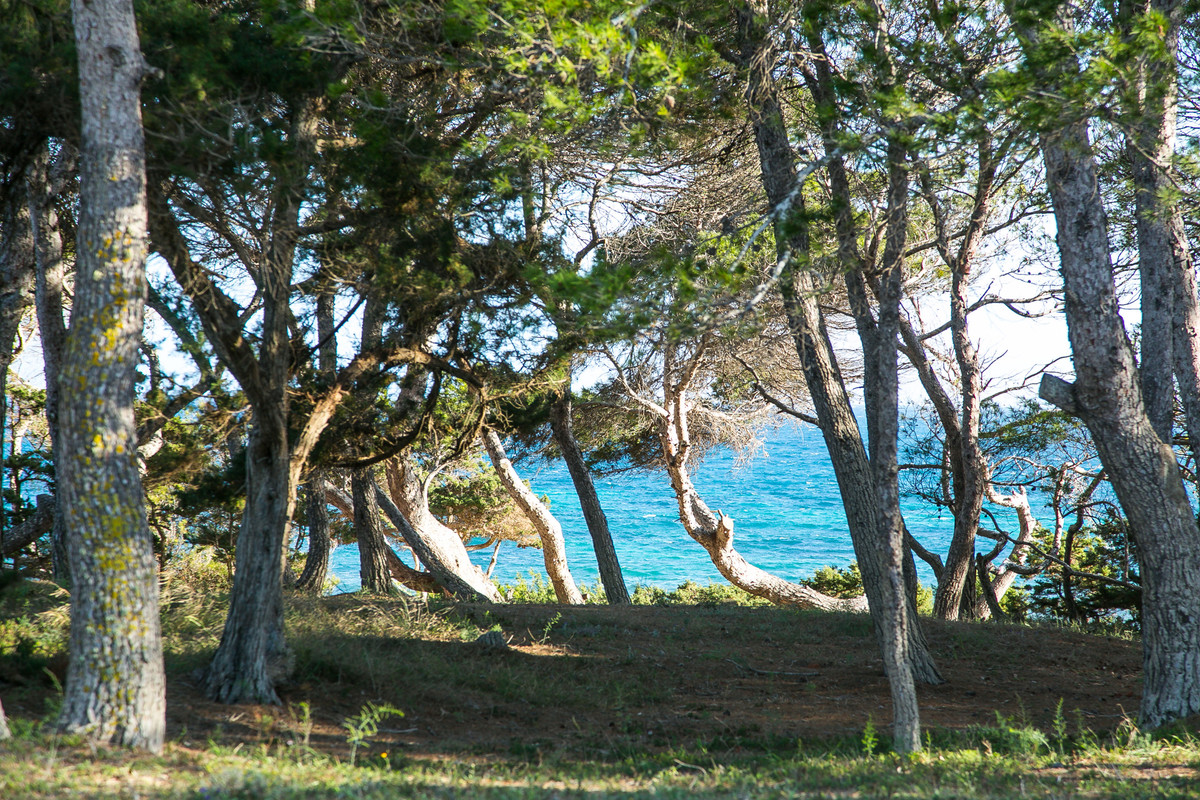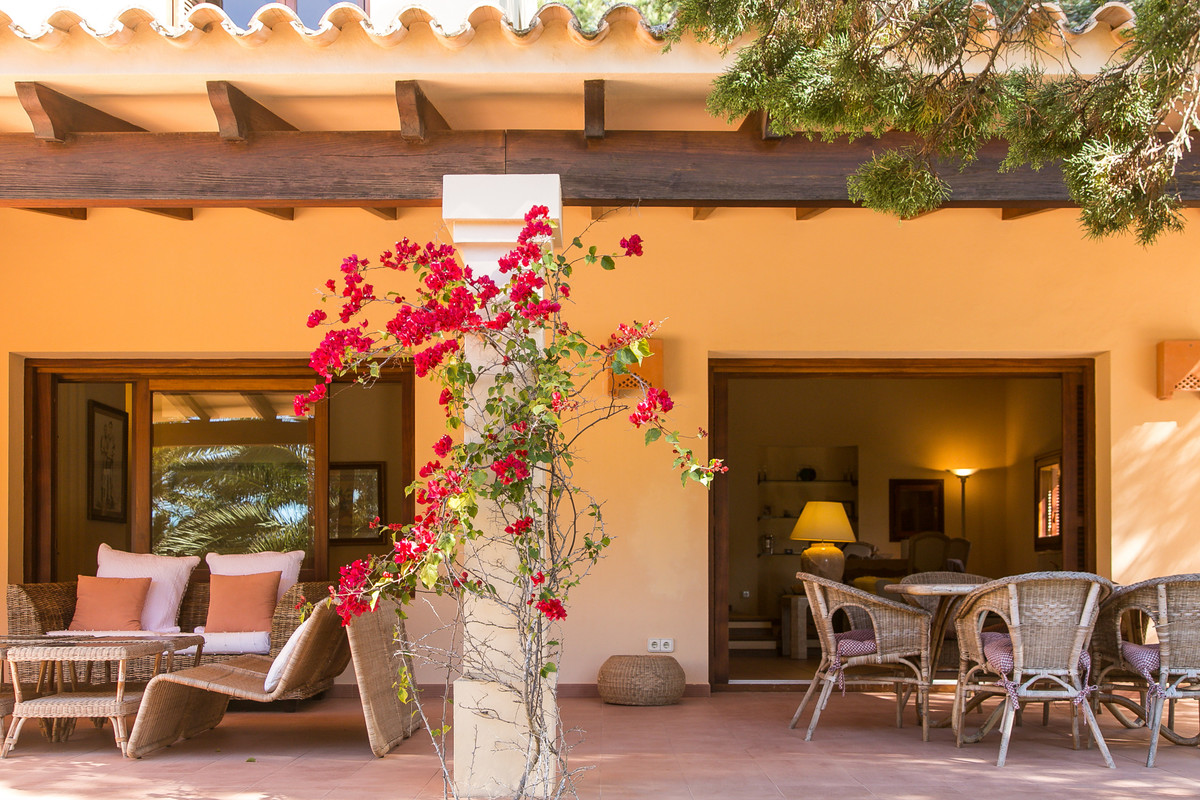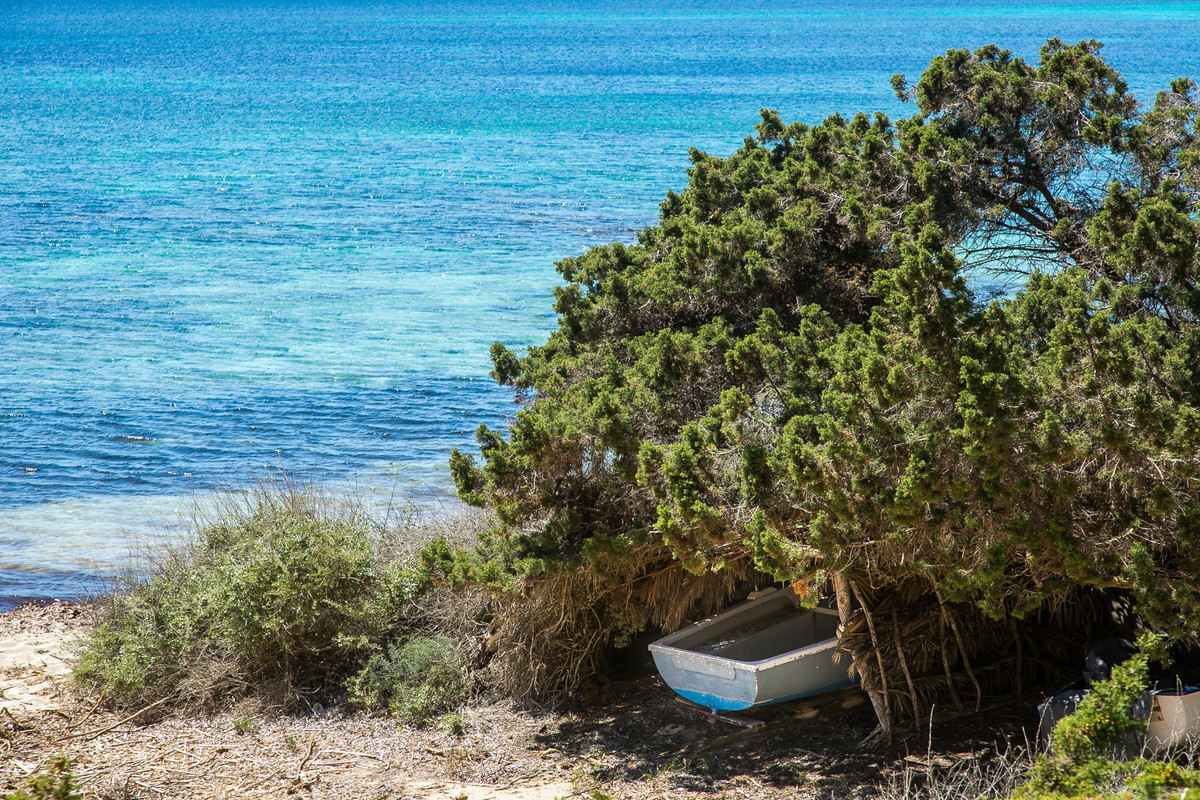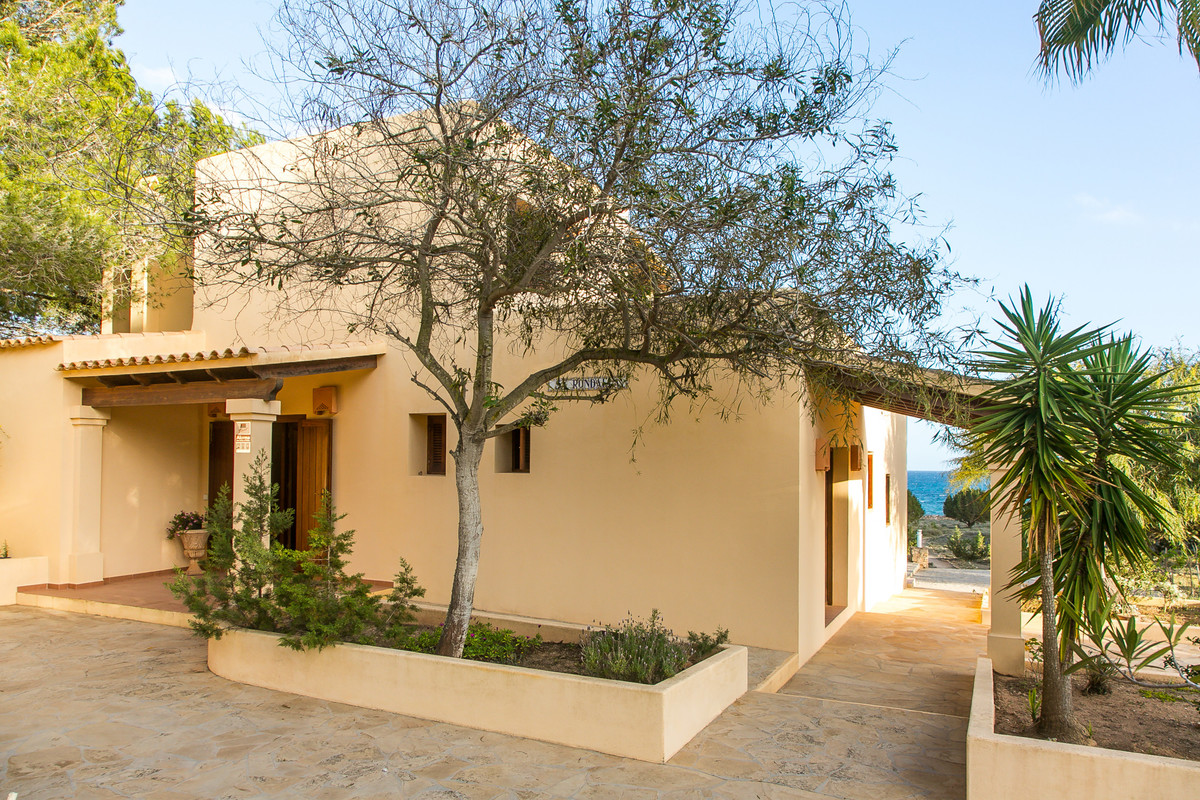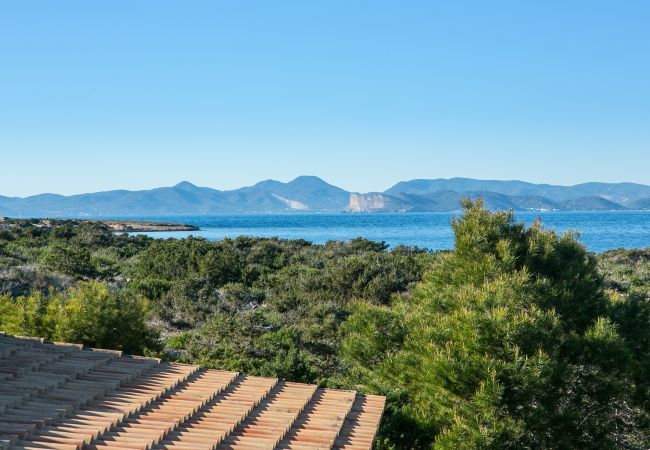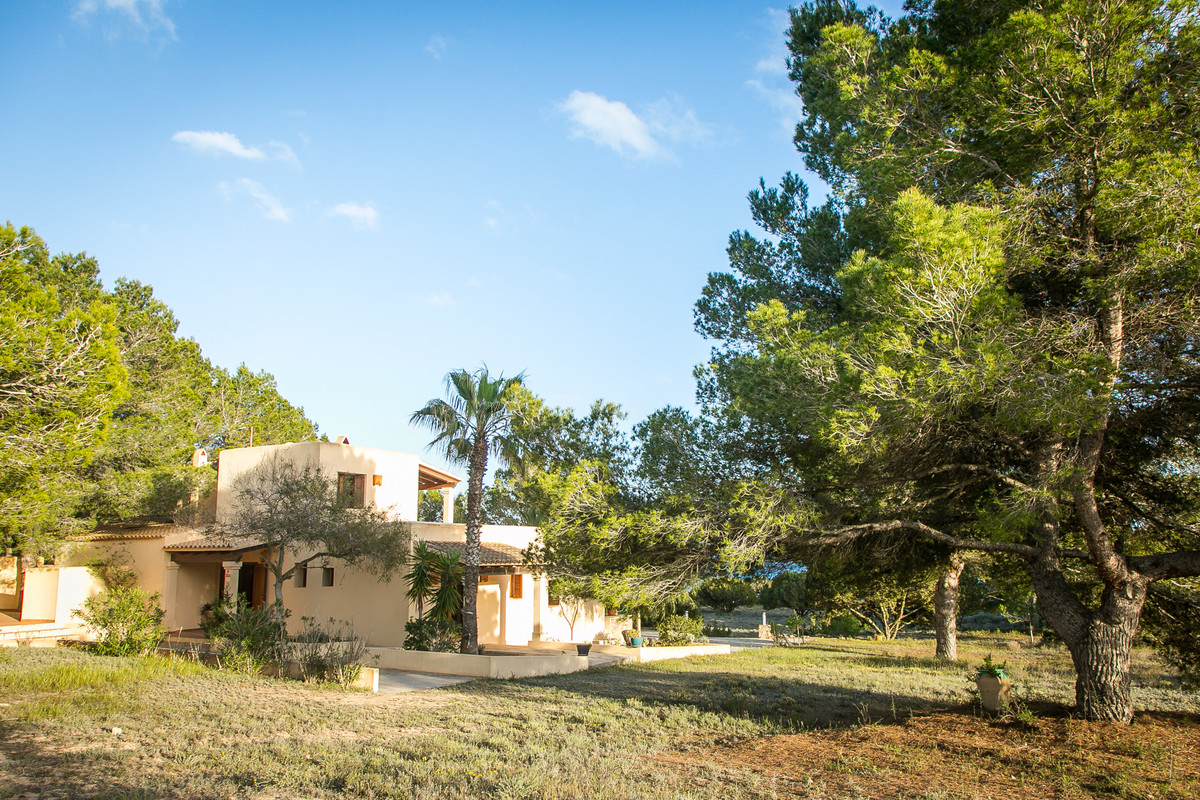 4 Bedrooms, 2 Bathrooms, 2 Toilets. Capacity: 8 people.
More information: info@thesibarist.com
La Mola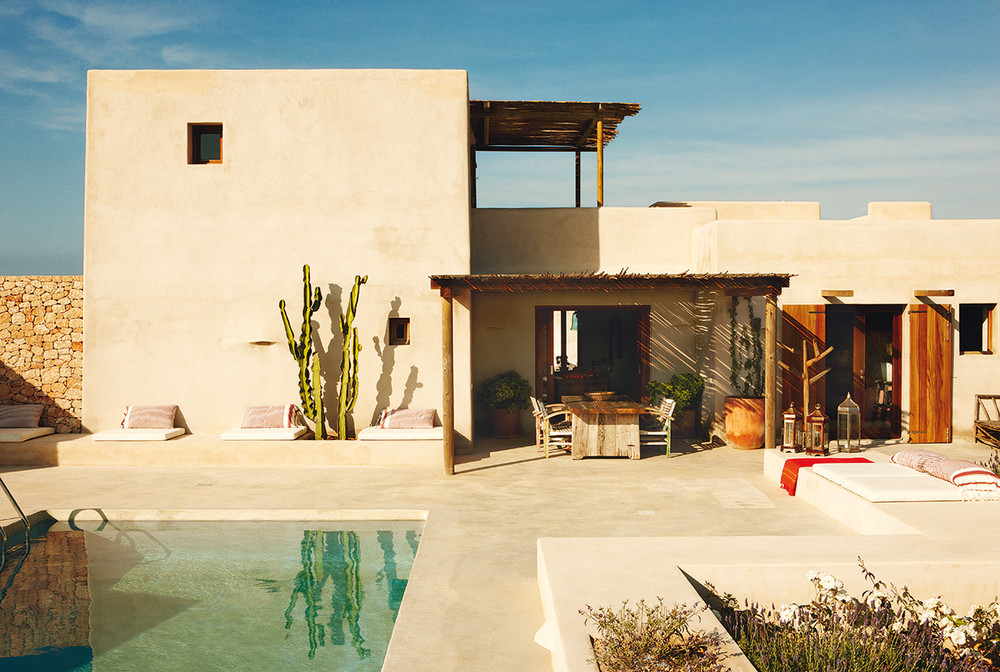 Can Eu

It reminds us of the typical country buildings of Formentera. A boho chic style in the highest area of the island, in the middle of the countryside. Discretion, privacy and maximum comfort. If you are also a lover of decoration, you will enjoy each of its inspiring details. Project signed by the prestigious interior designer Luis Galliussi.

5 bedrooms, 4 bathrooms, swimming pool. Capacity for 10 people.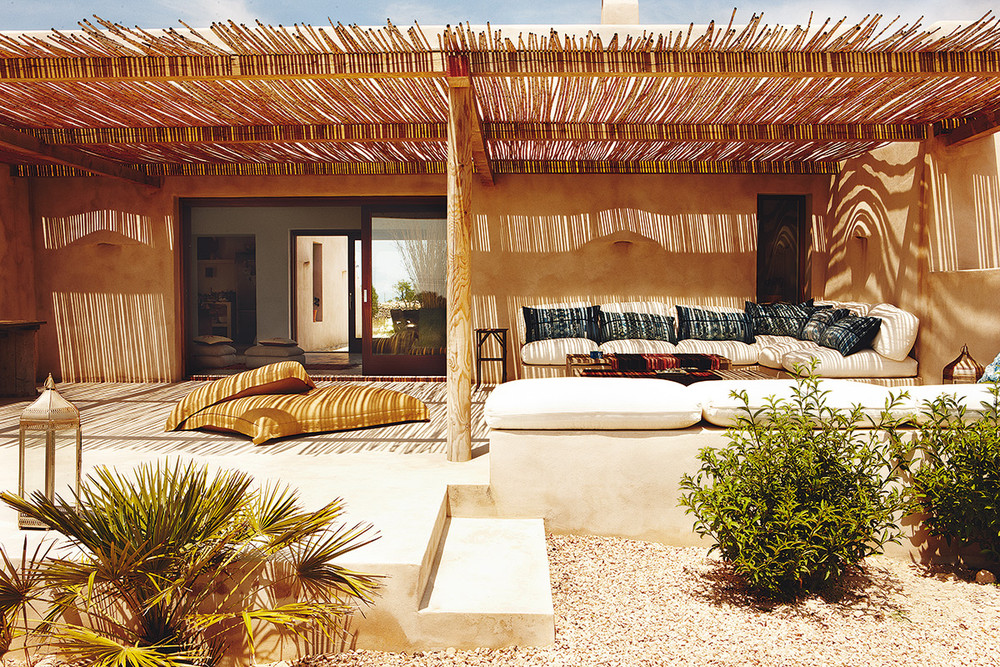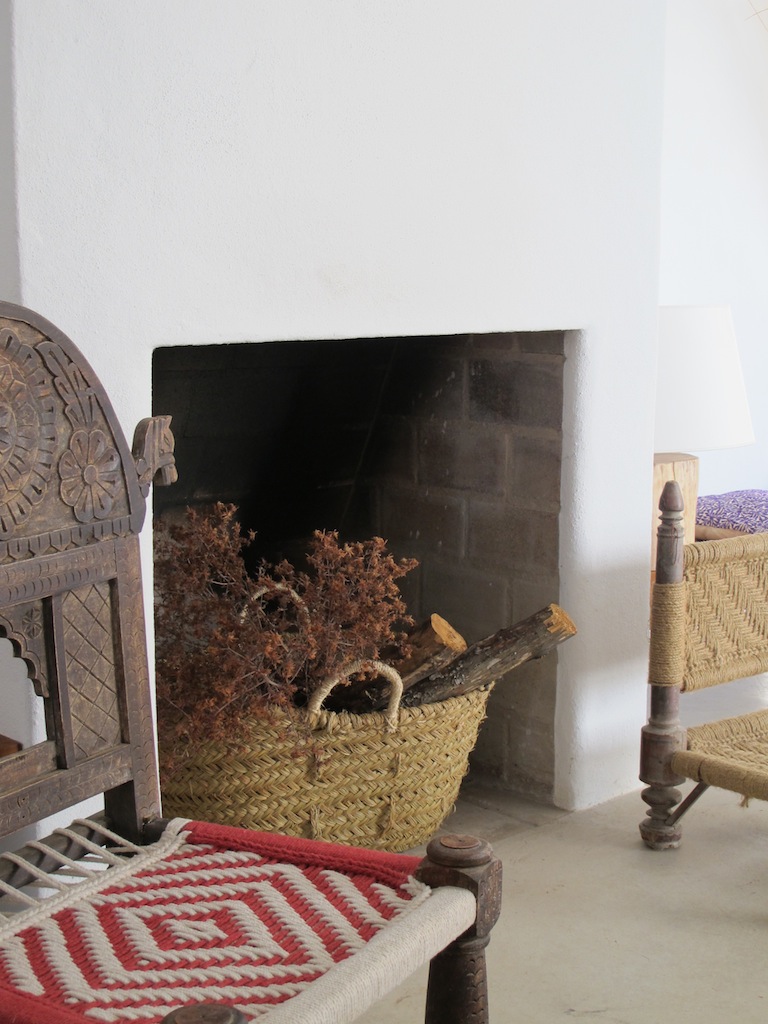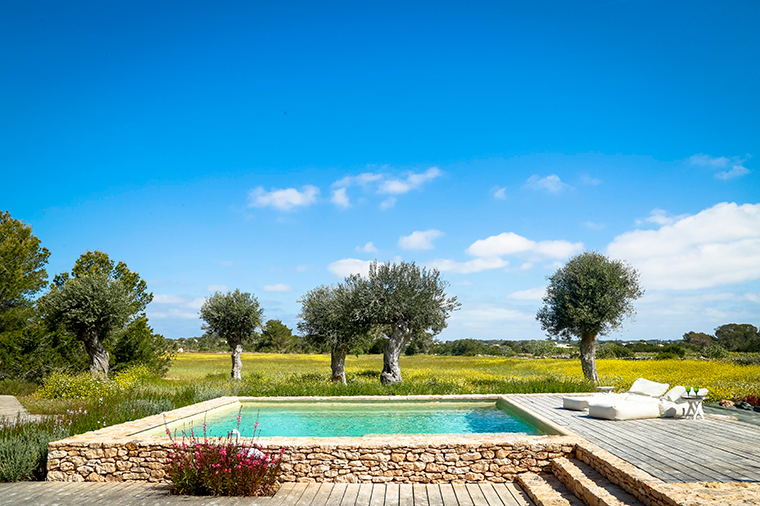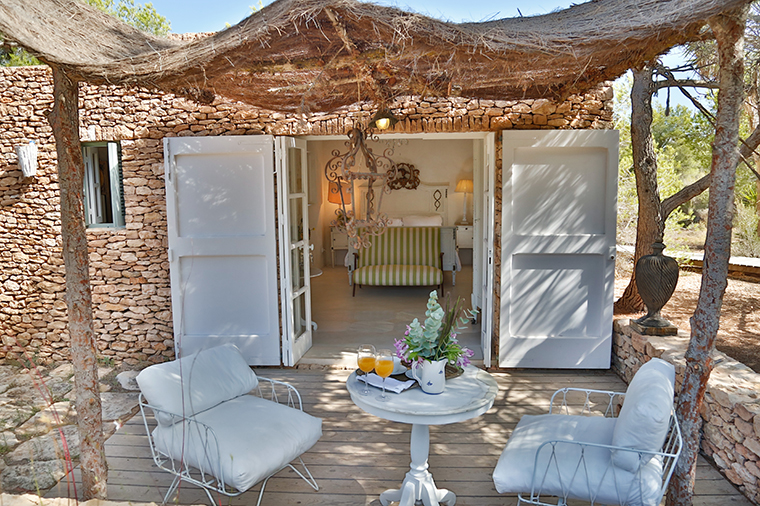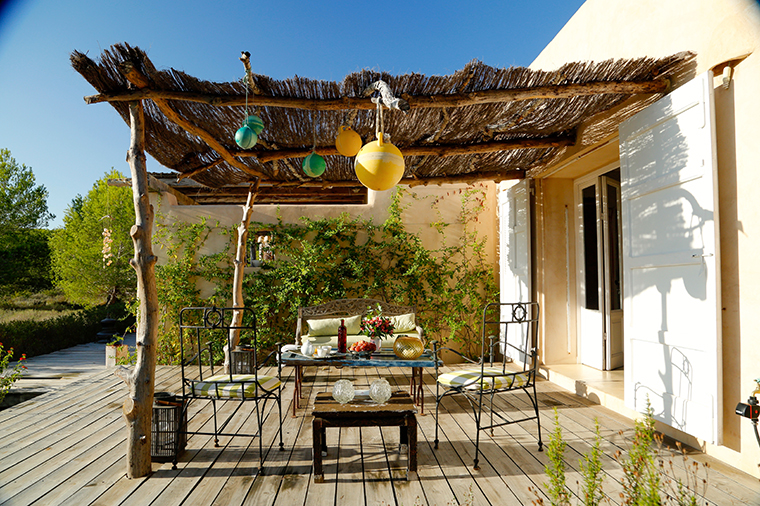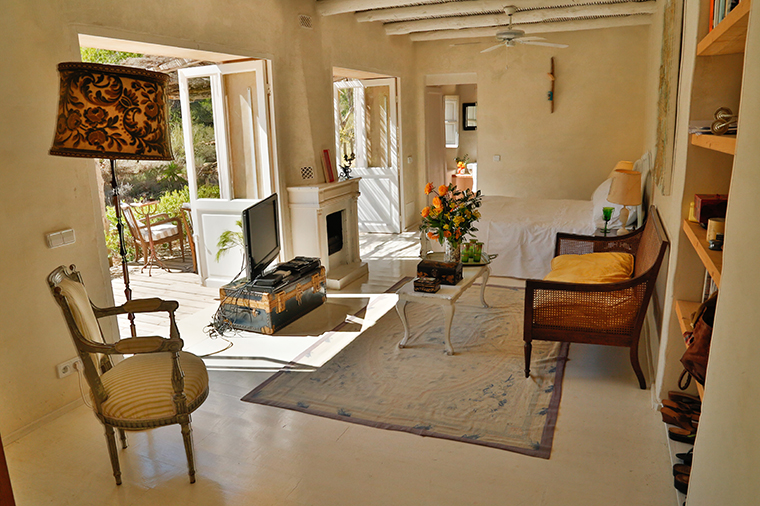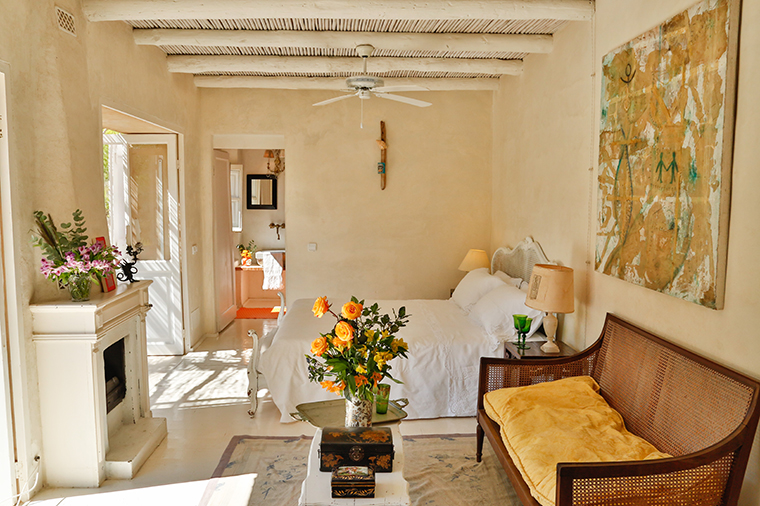 To make the most of your stay on the island, here is a mini-guide with some recommendations for your stay on the island.
Gastronomy
Formentera, being a small island with so much demand, generally has high prices. We recommend that you check the websites of each restaurant beforehand so that you can assess their gastronomic offer in advance. In high season it is essential to book in most of them (from 15 June to 15 September approximately).
Es Molí de Sal: a classic that never fails. It is an old mill converted into a restaurant where they not only boast fantastic cuisine, but also unbeatable 360-degree views.
Juan y Andrea: very famous on the island. Privileged location on the beach of Illetas (within the spectacular nature reserve of Ses Salines, it offers a wide variety of fish and Mediterranean cuisine, generally at high prices).
Beso Beach: very fashionable place to enjoy all day long, until sunset. Mediterranean-Basque cuisine. They serve cocktails and it becomes a place for drinks at sunset. Ses Salines beach.
Can Carlos and Can Carlitos: signature cuisine by chef Nandu Jubany. Can Carlos was the first to open and is located in Sant Francesc (inland). Can Carlitos is in an ideal location to watch the sunset and dine overlooking the sea, in the port of La Savina.
Ca Na Joana: located in Sant Francesc, this is a cosy restaurant with good Mediterranean cuisine.
Quimera: is the restaurant of the Hostal La Savina. The chef is Ana Jiménez, who was awarded a Michelin star when she was at Can Dani. The hostel is located on the beachfront of the famous Estany des Peix. We recommend you to go there one day to watch the sunset.
Can Rafalet: typical of the island for paella and fish with spectacular views. Located in Es Caló.
Marewa: they have a good selection of private chefs. Ideal when you don't want to leave home without giving up a good gastronomic experience.
Voga Marí: on the beachfront in Migjorn. Good rice dishes.
Chiringuito El Pelayo: simple, unpretentious and not in keeping with the island's fashions. A classic and informal chiringuito on Migjorn beach where you can eat fresh fish and raciones at moderate prices.
Sa sequi: the first restaurant on the way to Illetas from the port. It has a beach bar. A place for an aperitif and sunset with an early dinner.
Ca na Pepa: highly recommended for breakfast or snacks. In Sant Francesc.
Flipper Formentera: beach bar and restaurant serving Mediterranean cuisine with live music.
Five Flowers: the only luxury hotel on Formentera. The restaurant is run by Hideki Matsuhisa, who also has a Michelin star, and is Japanese.
Chezz Gerdi: if you fancy an Italian day out, this is your best option.
Fonda Platé: a classic and authentic Formentera bar located in Sant Francesc. It has been open since the 1920s and is one of the epicentres of the island's social life. A meeting place for an aperitif that we definitely recommend.
Beach bars and drinks
Beach bars to have a drink in the afternoon/evening:
Beso Beach: you will enjoy an exceptional sunset. Illetas Beach.
Pirata Bus: for a day at the beach and a mojito (you can't see the sunset in this one). Migjorn beach.
Bue Bar: to extend the night (closes around 4am). If you want to continue the night afterwards you will have to go to Es Pujols.
Drinking area (Es Pujols): has an area with terraces and numerous bars. Pachanka Bar or Tipics (dance club with DJ music. Ibizan style). The latter is probably the one that closes the latest, around 7 am. If you plan to stay out late we recommend the use of taxis.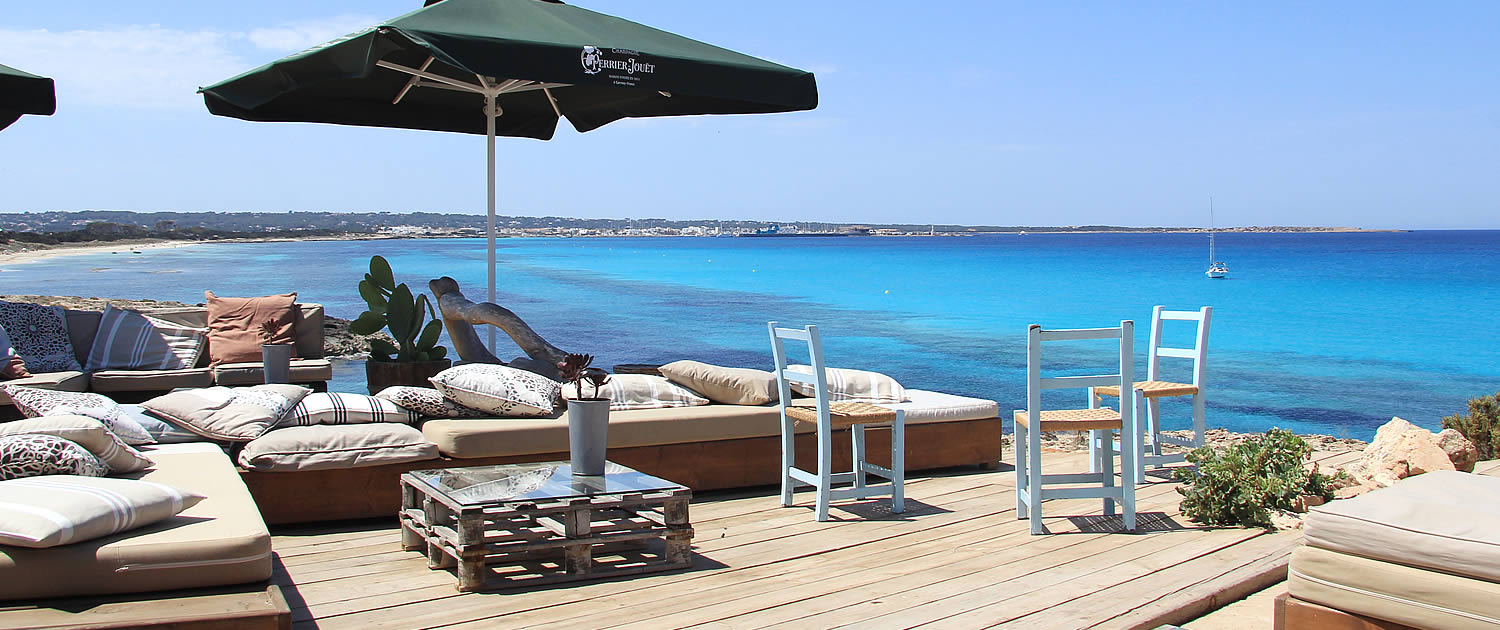 Chill out restaurant Molí de la Sal. Illetas beach
Craftsmen's shops not to be missed
Formentera has special shops that you will love. There are usually street markets in the port and in some of its villages.
Isvhara: shop selling handmade shoes and handbags made on the island.
Muy: decoration, clothes and jewellery shops (designers and artisans).
Mundo Insólito: clothes, original fabrics…
La Mola street market: open Wednesday and Sunday afternoons.
Sant Ferrán art market: open every afternoon except Wednesday.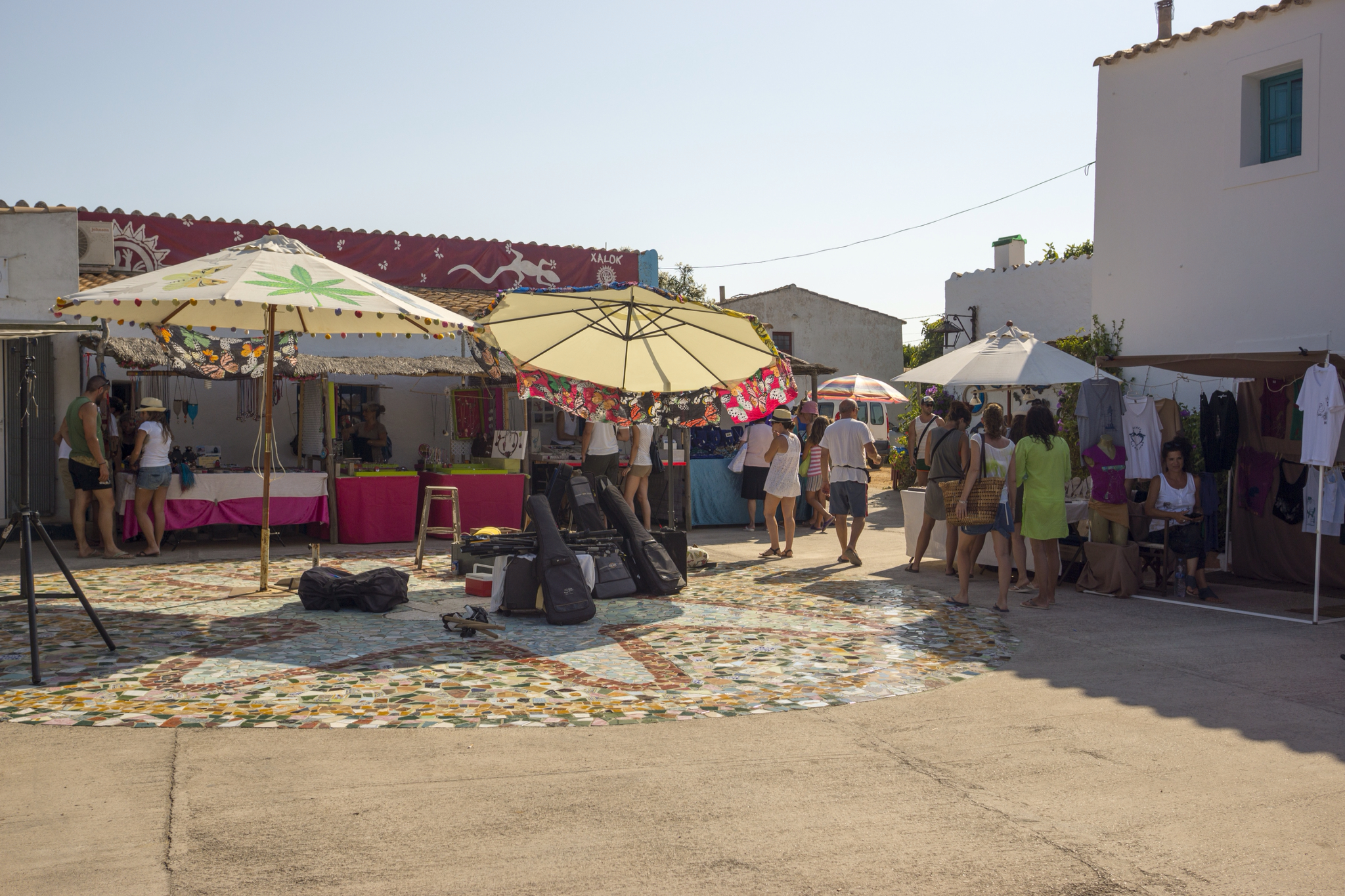 La Mola street market
Places to go
Cap de Barbaria: there is the famous cave and the image we have engraved in our memory from the film by Julio Médem, "Lucia y el sexo".
Go to Espalmador: swimming or by boat. We can get there following the beach of Illetas. Probably one of the most beautiful beaches in the world.
Go for a drink on the terrace of the Hotel Las Dunas with its infinity pool (small hotel in Formentera). From there it's a two minute walk to the Pirata Bus.
Watch the sunset at the Hostal la Savina, located on the beach of Estany des Peix, very close to the port of La Savina.
Go to the lighthouse of La Mola, stopping at the famous viewpoint on the way up to get a good panoramic view of the island.
And the best thing is that many of the places are open until the middle and end of October, so you still have summer to stretch out.