Houses that take care of you. Towards Wellness Real Estate
Architecture Festival Open House Madrid, from 25 to 26 September 2020
THE GREENHOUSE
San Lorenzo, 11. 28004. Madrid
Within the framework of the Architecture Festival Open House Madrid in our space El Invernadero, we have presented our new and most innovative project.
The Wellness Real Estate, HOUSES THAT CARE FOR YOU is the housing of NOW that places the HEALTH of PEOPLE and the PLANET at the centre of the design. Good for you, good for the environment. HEALTH AND SUSTAINABILITY become two indivisible terms.
We spend up to 90% of our lives indoors between our homes and workplaces. The COVID19 pandemic has further highlighted the importance of our homes and how they directly affect our physical and emotional health.
The healthy goals of CARING HOUSES are to minimise environmental health impacts, reduce exposure to toxic substances, improve sleep, reduce stress and promote healthy and environmentally conscious practices.
A home that is responsible with the planet, whose principles of well-being are based on the 10 pillars of Wellness Real Estate, a movement born in the United States in 2014 that pays special attention to the following aspects: air, water, food, lighting, movement, thermal comfort, sound, materials, mind and community to have a positive impact on the health and well-being of its occupants.
We also claim design as an attribute that a house should embody, as a broad concept that encompasses beauty, art and wellbeing.  Design can change your mood and your life.  We are interested in the circular economy in architecture. We want to raise awareness of the need to recycle and reuse materials in construction, as this sector in Spain alone generates 45 million tonnes of waste every year, just over one million tonnes per inhabitant. We believe that the future is social and multigenerational, so we are committed to a type of housing with private and common spaces that are shared with like-minded people, spaces for work and leisure, the coliving format.
Our first CASA QUE CUIDA DE TI and pilot is a small 7-room coliving that will be inaugurated this autumn in Cantabria and will be the first of The Sibarist Community.
Teleworking is opening up new possibilities as it allows us to work offsite and bring us closer to a lifestyle we may have only dreamed of.
We believe that the future is social, multigenerational and WELL.
Houses prepared to live, to work, to share, houses to be happy that take care of us and that are coherent with a more conscious and healthy lifestyle.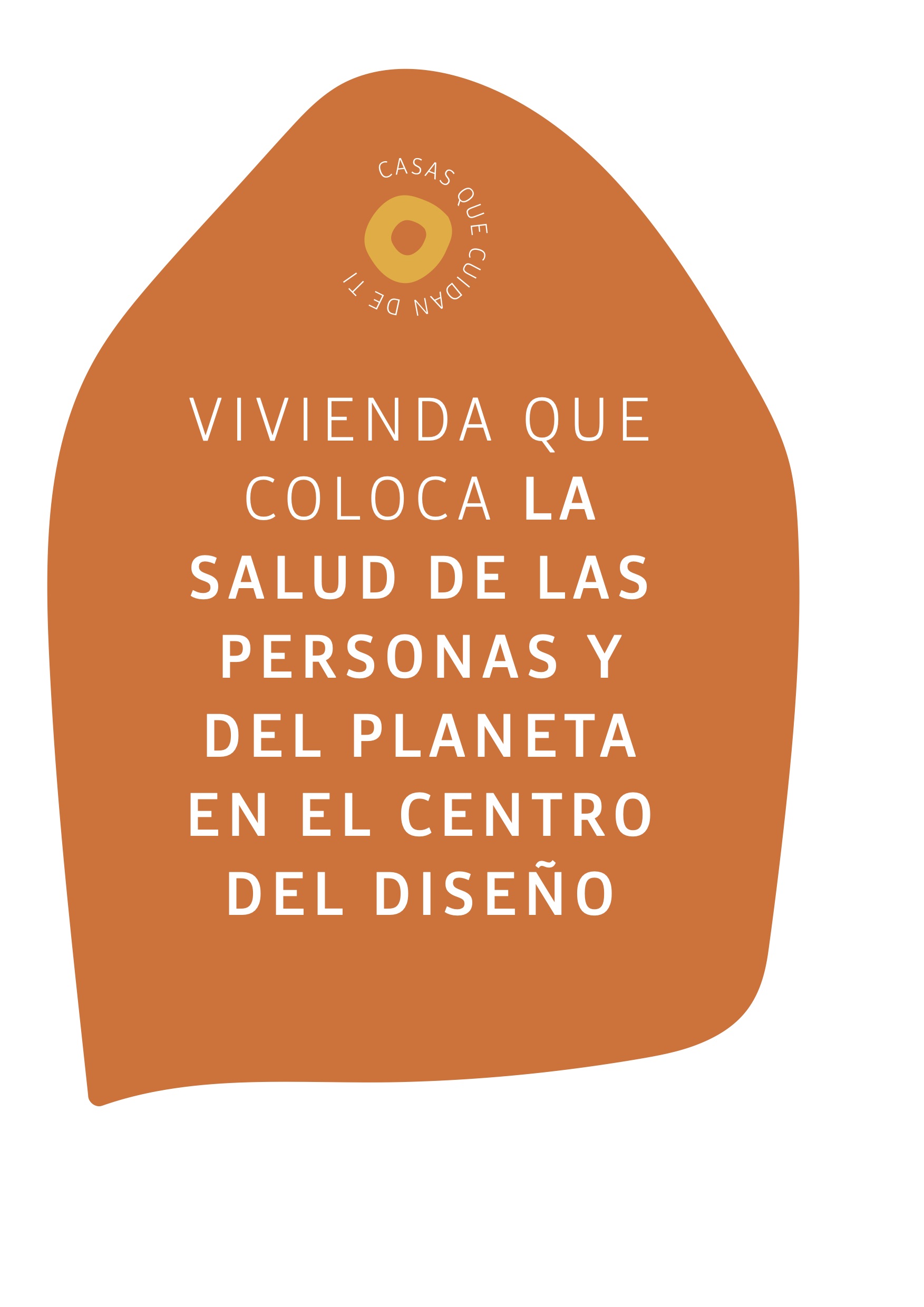 At Open House Madrid we show first-hand some innovative wellbeing and sustainability measures for our homes: ecological paints that clean CO2, paints that manage to maintain a constant temperature between 20 and 23ºC, ionising lamps that clean environments of viruses and bacteria, water ionisers, LIFI technology as an alternative to wifi that avoids overexposure to radio frequencies… these are some of the measures that our projects will incorporate.
In CASAS QUE CUIDAN DE TI, science is put at the service of architecture with innovative technologies for sustainability and wellbeing.
Among our innovation partners is MEB, a Spanish R+D+i company with a long history of research into electromagnetism and graphene that creates products and patents with the aim of minimising energy consumption and providing creative and innovative solutions that respond to major present and future needs.
Another great alliance and essential partner for the CASAS QUE CUIDAN DE TI project is SIGNIFY, a world leader in lighting. One of the innovative measures that will be featured in the first HOUSE THAT CARES FOR YOU is its LIFI TruLifi technology (a system that works by light waves). This will be the first time that this pioneering technology has been implemented in a residential project, reducing exposure to radio frequencies without sacrificing download speed. It will be installed in its coworking area, offering a secure, broadband data connection to the space while ensuring the well-being and health of those present by eliminating radiofrequency in the connection. A pilot project that will include this and other measures, which will be a place where you can work off-site and carry out creative retreats with all the comforts.
As a preview to get to know this technology, we had a home office area for Open House where we were able to navigate with Signify's TruLifi technology.
With HOUSES THAT TAKE CARE OF YOU, we are opening an area for the design of signature houses and renovations for homes and developments that want to incorporate wellness measures and improve their energy consumption. In addition, these homes will be able to carry a distinctive HOMES THAT CARE ABOUT YOU label to help highlight good practices.
Our desire is to promote healthy, responsible and unique homes. And that there are more and more of us in this movement generating community.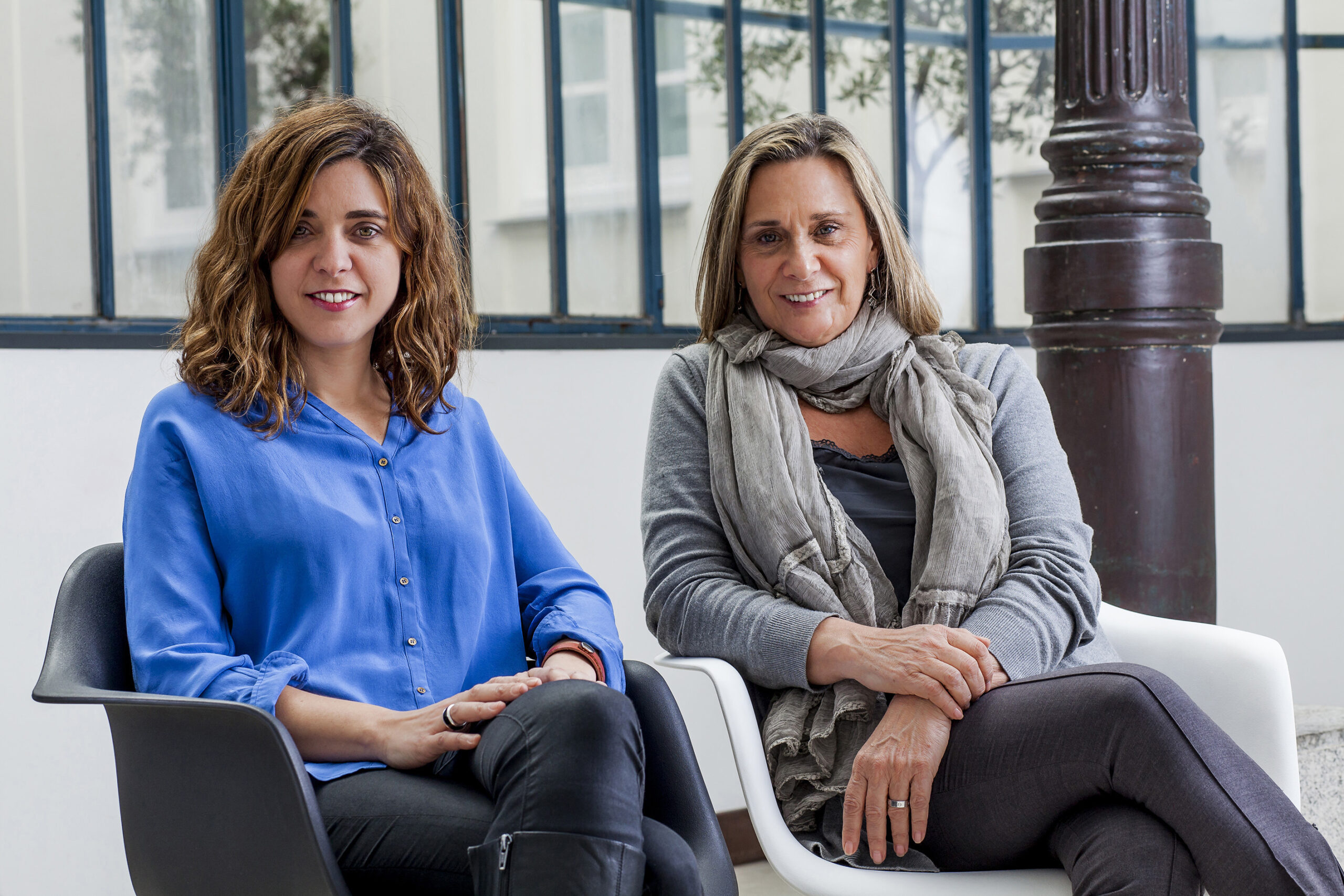 Silvia Hengstenberg and Sylvia Girón, founding partners of The Sibarist.
PARTNERS
SIGNIFY: ABOUT THE LIFI SYSTEM
Under the name Trulifi, Signify has recently introduced a LiFi system that uses light waves instead of radio signals (such as Bluetooth, Wifi, 4G/5G…) to offer a wireless data transmission and reception technology that can be integrated into Philips brand luminaires, without compromising on lighting quality. These luminaires use the lighting infrastructure to provide a secure and reliable broadband connectivity network with a high speed of up to 250 Mbps.
The technology enables low latency wireless communication in areas where radio signals are weak due to critical environments or where wireless communications are not permitted by health or safety regulations. In this way, overexposure of people to radio frequency signals is avoided.
At the same time, this technology adds an additional layer of security because the light does not pass through solid walls, as a device connected to the computer with a direct line of sight to the light is needed to access the network, providing a secure connection to connected users.
The Sibarist Property & Homes will incorporate the Trulifi system for the first time in a residential home. This is a pilot coliving of CASAS QUE CUIDAN DE TI that will be inaugurated in Escalante, Cantabria in autumn 2020. This technology will be located in its coworking area to offer a secure, broadband data connection to the space while ensuring the wellbeing and health of those present by eliminating radio frequency in the connection. This small 7-room coliving will be aimed at companies and groups for creative retreats, wellness getaways or simply a place to spend time living and working offsite with all the comforts of home.
More information: https://www.signify.com/global/innovation/trulifi
Project coliving (AUTUMN 2020): www.thesibaristcommunity.com
MAGIC ENERGY BOX SL – MEB*
Spanish R&D&I company with a long history in research specialising in electromagnetism and graphene, new optimal materials for it and its applications since 2012, creating its own patents with the material of the future, graphene.
In continuous research on the uses of graphene in different fields, in its purification and in the combination with other components, they are leaders in the study of applications and uses.
With their work they seek to improve society and make their products available to everyone.
THE SIBARIST PROPERTY & HOMES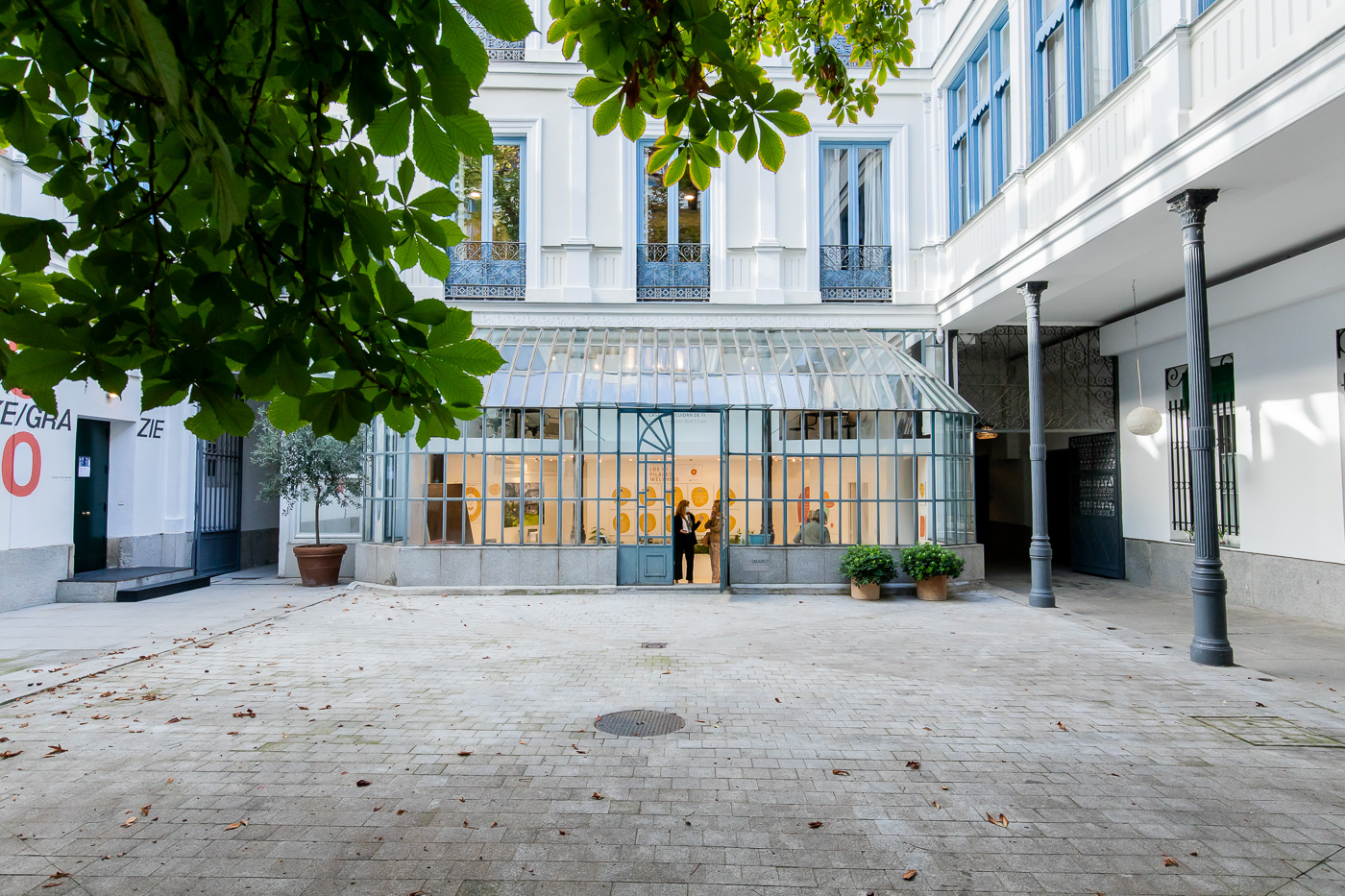 ABOUT THE GREENHOUSE
Its origins date back to the middle of the 19th century. It is believed to have been built by a great lover of botany, the Marquis of Casa Jiménez. Located in the courtyard of what was once his residence, a stately building dating from the beginning of the 19th century, its two large chestnut trees bear witness to its past. Converted today into a contemporary space, the greenhouse conserves its original iron structure, greyish in colour and with a markedly French air. It is the headquarters of the boutique real estate agency The Sibarist, which specialises in unique properties.
ABOUT THE SIBARIST
The Sibarist Property & Homes is a boutique real estate agency specialising in unique properties that showcase contemporary architecture and specialise in signature homes. They promote a lifestyle where architecture, design and art converge to create an experience for the user. With their new project CASAS QUE CUIDAN DE TI they aspire to become a benchmark in Wellness Real Estate. Creative and innovative, they will soon launch their first CASAS QUE CUIDAN DE TI project designed as a coliving, pilot property where they will be testing innovative wellness measures with their R+D+i team. They believe that the future is social, multigenerational, sustainable and well.
As a corporate social responsibility project, they support art by promoting projects of emerging artists aligned with values that improve society, through the ART U READY platform of which they are co-founders. Their lines of business are the purchase and sale of unique properties, they make some special properties from their real estate portfolio profitable with events and filming, and they are creators of a collection of holiday homes. With CASAS QUE CUIDAN DE TI they are opening a new line of design and renovation of houses that are conscious of health and sustainability.
This was our presentation at the 6th edition of the Open House Madrid Festival.