Inaki Miranda
Presentation of JOII in AM12. ART U READY 2018. April
Event produced for private collectors, art institutions and friends at the first gallery where Andy Warhol exhibited in Spain.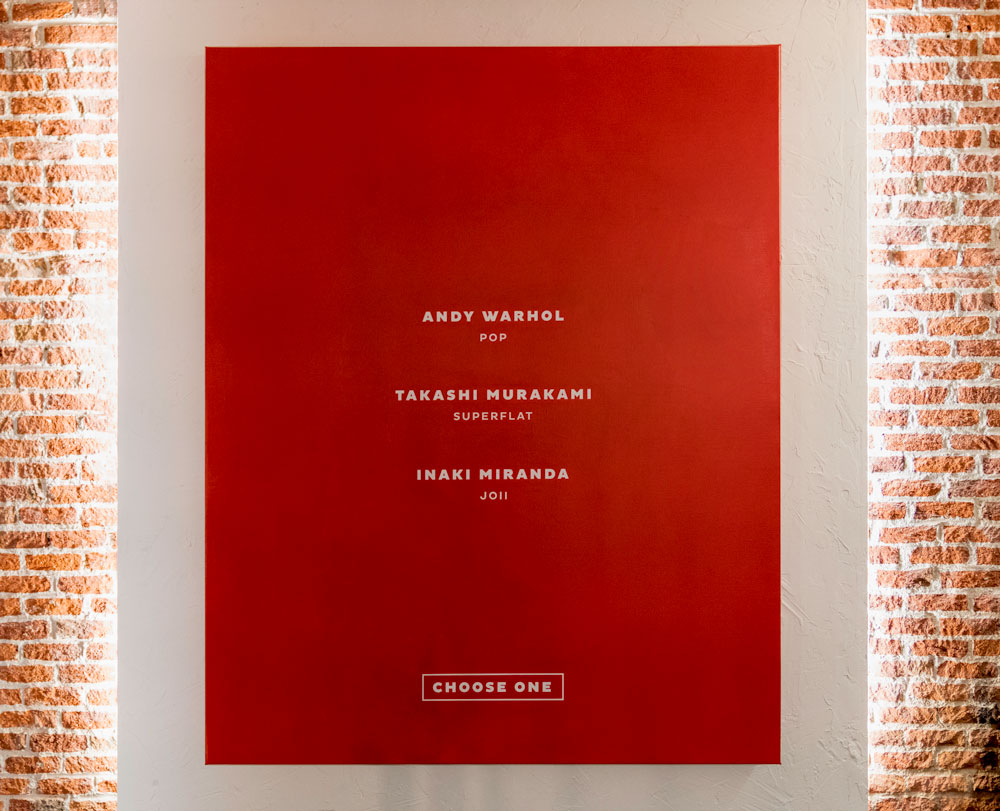 Inaki Miranda's work sees the light of day after 5 years of work in his studio. An interactive work that starts with the entertainment industry and takes us to contemporary art.
JOII has attracted the curious glances of collectors and curators from all over the world and now sees the light in a private event in the centre of Madrid, in the same place where for the first time, Andy Warhol exhibited his work in Spain…today a clandestine space in Antonio Maura street managed by The Sibarist.
"It took me decades to appreciate, to understand the reason for the path I have taken as a professional in the entertainment industry; to reach a lucidity with which I could mark with fire the path to follow and value the invisible importance of the idea that was brewing inside me. It has taken me five years to paint the message, nurture it consciously, pamper it, study it and dialogue with it".
Today JOII is ready for the world.