Christmas Pop Art in solidarity with the NGO Kubuka
The works painted by the children with Jesús de Miguel in the Leonardo Paints exhibition have been sold.
"DEAR SANTA, LAST YEAR I SAW YOU AND YOU WERE LIKE THIS…".
From our platform Art U Ready we organised last 19th December a Christmas pop art in solidarity in favour of homeless children. The works that the children painted with Jesús de Miguel during the Leonardo Paints exhibition were sold there.
3 3 J E S U S CHILDREN FROM M I G U EL
LILY, ANA, JAIME, LUCÍA, FERNANDO, ÍÑIGO, MACARENA, CANDELA, DANTE, ADA, JULIETA, MIREN, OLIVIA, ALFONSO, FABIOLA, NICOLÁS, CLOTILDE, CRISTINA, ADRIANA, MARTÍN, CATALINA, MICAELA, OTTO, VALENTINA, MAIA, MATEO, MARTINA, CANDELA, MANUELA, MARIO, NICOLÁS, RIUKI, YUSUKE.
Translated with www.DeepL.com/Translator (free version)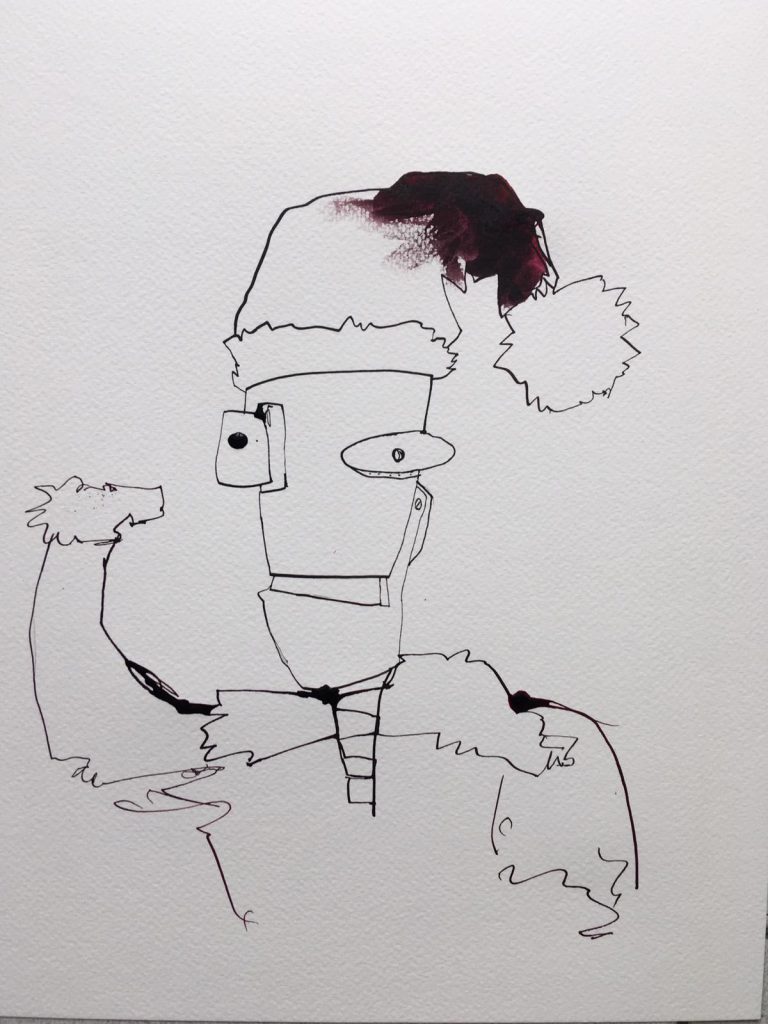 Leonardo also participated with the sale of some of his works and the Plom Gallery in Barcelona – specialised in art for children – also contributed works for the pop art. For all the children who attended, there was a gift of a Father Christmas painted by the artist Jesús de Miguel, where they could paint their own version of Santa. 15% of the profits from the art sales went to the NGO Kubuka, which promotes shelters for homeless children in Africa.
The event took place on the evening of 19 December, from 17.30 – 20.30 h, in the studio of The Sibarist, Calle San Lorenzo, 11 (with direct access to the street).
The exhibition could be visited throughout the Christmas period until 7 January.