"Saint Blaise" from 28 September to 5 October 2023
On the occasion of Architecture Month and within the framework of the Open House Madrid and COAM's Architecture Week festivals, ART U READY presents an exhibition with urbanism as the focus, from the point of view of a group of transversal artists, very committed to architecture and the city. The exhibition will be held at El Invernadero.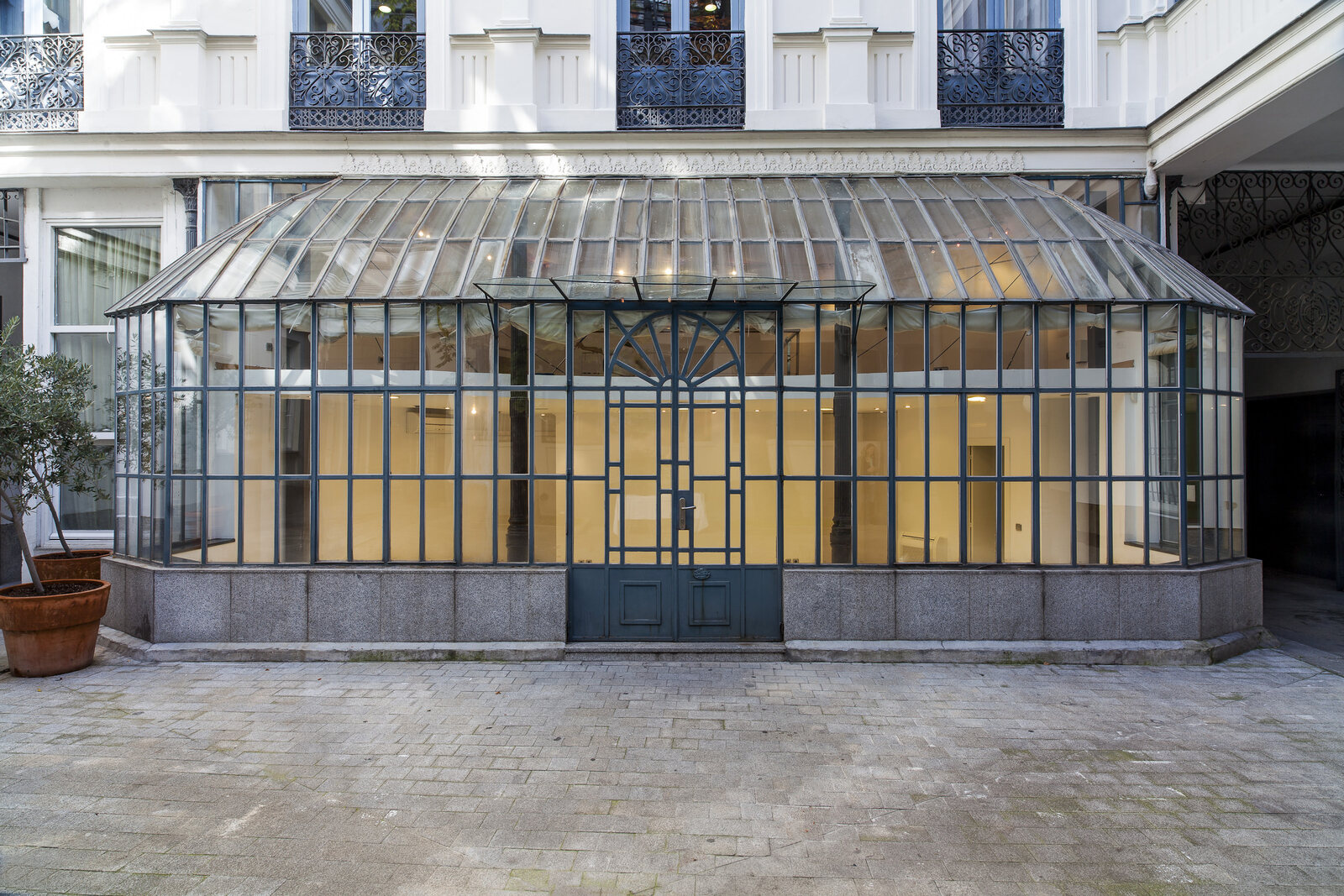 The exhibition appeals to the exercise of a conscious look at the urban environment, allowing people to think critically about the city, strengthening the role of the citizen in the creation, defence and positive transformation of living space, consolidating an awareness of the urban landscape.
This first exhibition explores the first urban peripheries of the big cities (1950s-1960s-1970s), spaces that were once innovative and experimental at the urban and residential level, which gave shelter to huge contingents of people in search of better job prospects and quality of life. Framed in processes of practically generalised deterioration and inefficiency, they represent the opportunity to carry out a truly transformative action of the urban and social space, from the experimentation of new techniques and the exercise of alliances, claiming a return to thought and innovation in the collective re-construction of the city.
To this end, we propose the gaze of different creators who habitually transit the urban peripheries as part of their artistic and vital practice. From an unconscious will, they choose a part, a theme, a way of approaching it, they question it or reimagine it and give us back a plastic exercise that is executed from different places. This exhibition is inspired by Saint Blaise, an imaginary neighbourhood in search of an imaginary; a socially and physically deteriorated place on the verge of undergoing major improvements… we shall see.
Aspects such as deterioration, people, loneliness and affections, routine, spaces and architectures, routes, materials, places… capture the artist's interest, as well as their representation.
Through photography, drawing, collage, sculpture, painting… the artists show us their perception and interpretation of the peripheries. Fernando Barrios is characterised by an abstraction with a narrative, through sculptures and sometimes collage painting that combines different materials, techniques and materials. Raúl Bravo, makes drawings and quick sketches in his urban drifts, collages in the form of an artist's book. Yuri Pol, through photography, brings us social instants, human landscapes, empty territories, but also poetic images of greater abstraction.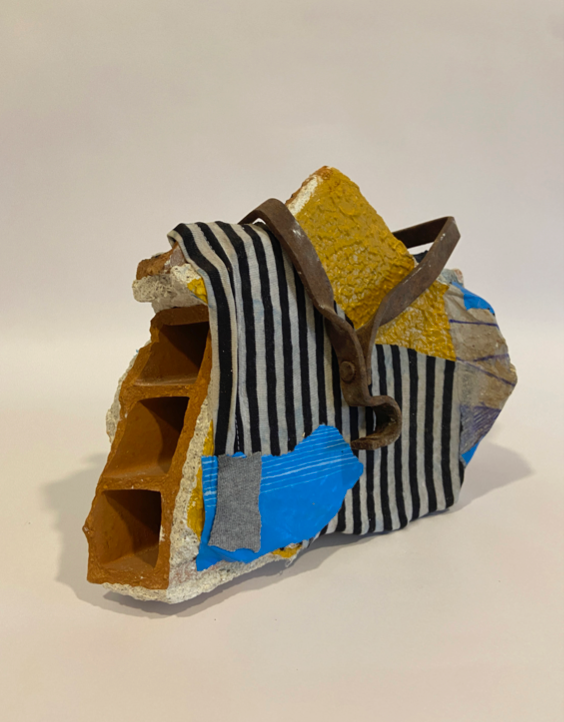 The exhibition will be held at El Invernadero, headquarters of ART U READY.
Opening: Thursday 28 February, from 19 to 22h.
Exhibition from 29 September to 5 October, from 11am to 7pm.
Location: EL INVERNADERO, San Lorenzo, 11, Patio. Greenhouse. 28004. Madrid.
Curator: Asun Rodríguez Montejano, architect, town planner.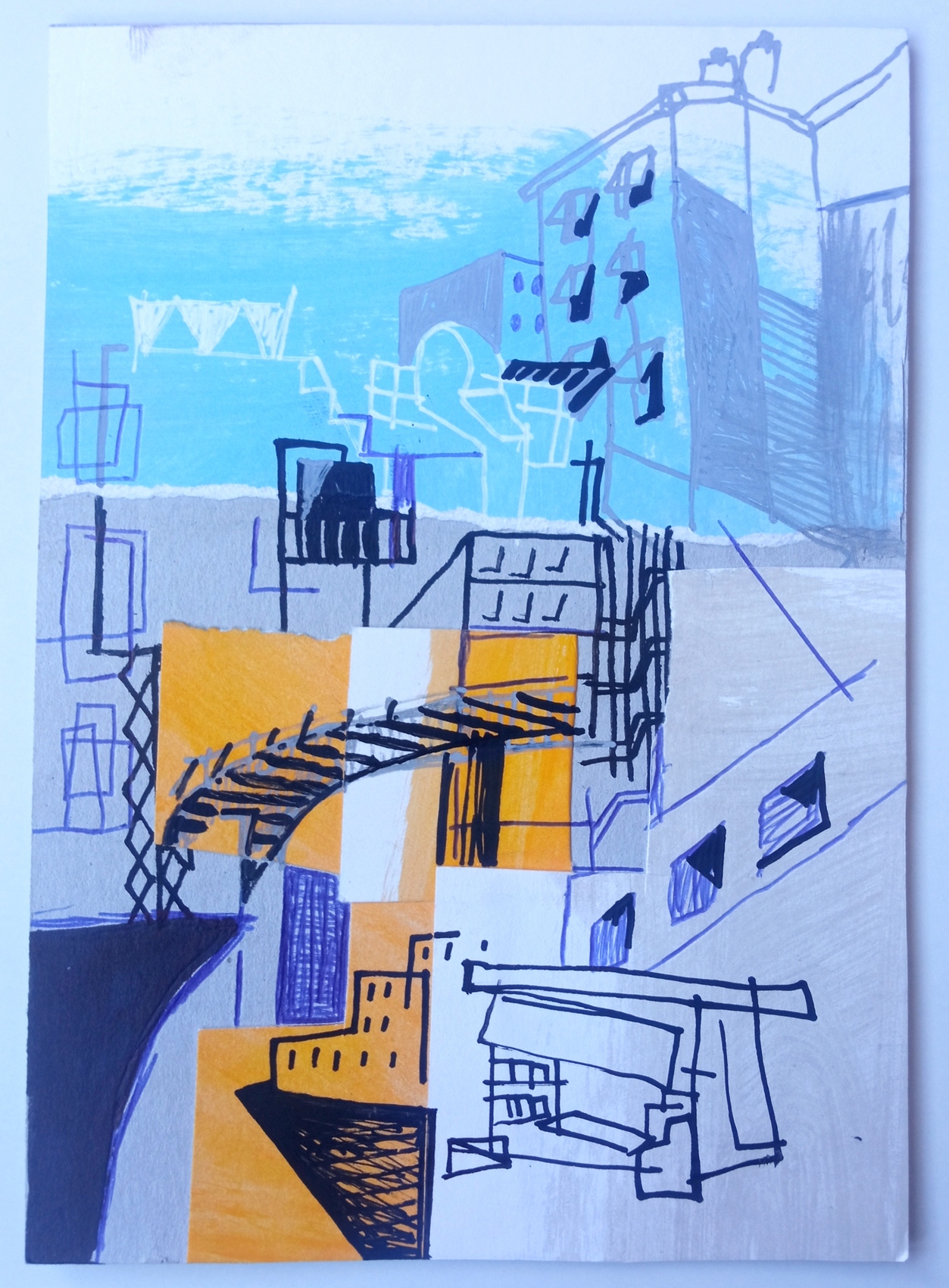 About the artists
Fernando Barrios Benavides (Madrid 1990). He studied Plastic Arts and Design in the modality of industrial design at the school of Art 12. Dedicated mainly to drawing, painting and sculpture, (in addition to the design and manufacture of objects), in recent years he has exhibited in spaces in the capital such as Kikekeller, APPA Art Gallery, Mad is Mad and, on a regular basis, in Zapadores Ciudad del Arte. His compulsive drawing and his interest in the imaginary, in what arises by chance, in emotions that are difficult to trace, or in experimenting with different materials and techniques, led him to feel the need to develop his own language with forms and symbols that appear recurrently in his work. Usually, these forms, each found at a different stage of his work, are combined and end up overlapping, like a palimpsest, so that each composition can in turn be a set of several. Each drawing is usually based on a previous one and, sometimes, on a mixture of several, and it is the mistakes – never understood as such – that bring something new to his work. It is Fernando's mission to search for errors, and this is what his creative process consists of.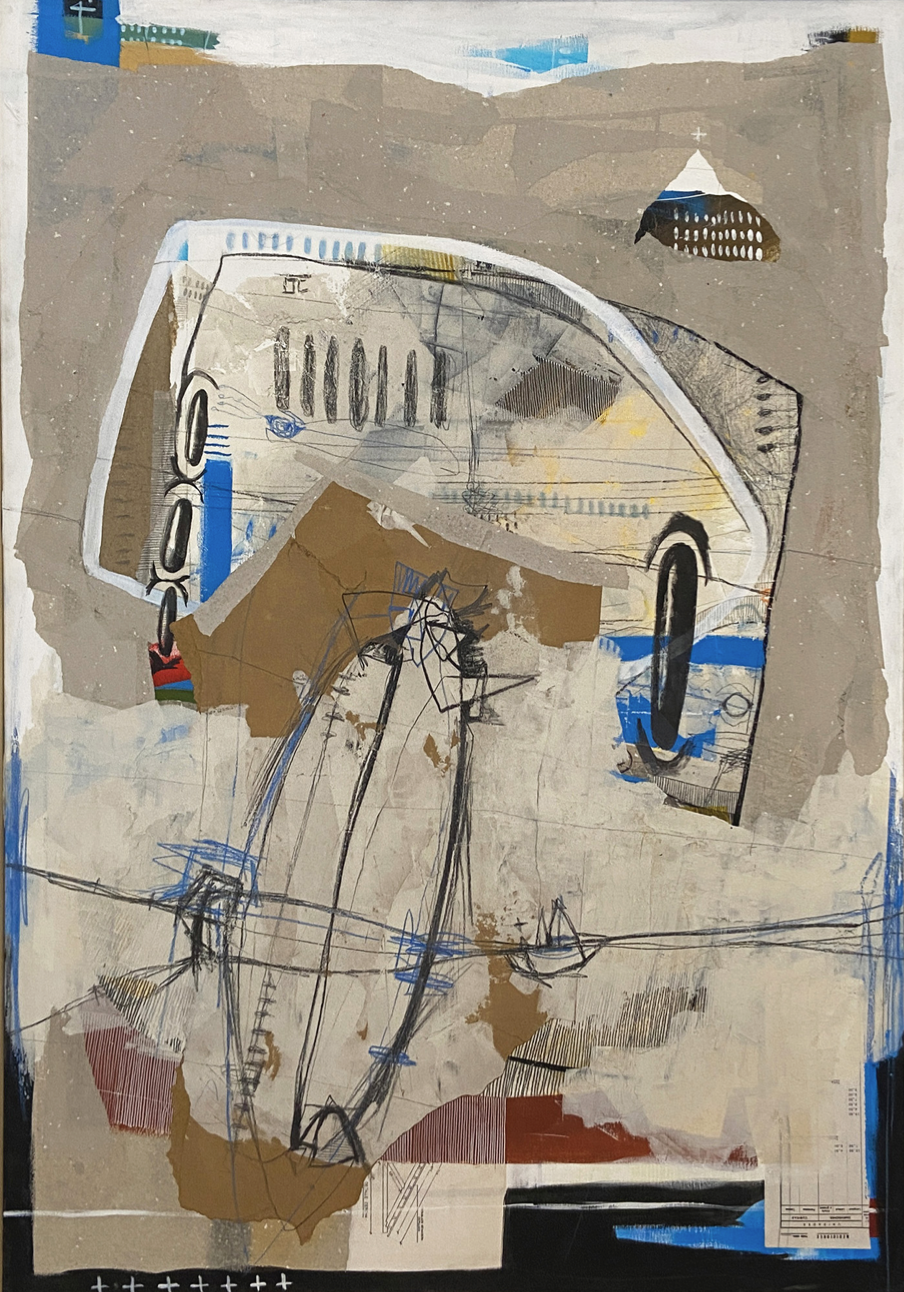 Yuri Pol (Oviedo 1973) Graduate in Information Sciences (UCM). Photographer, multimedia producer and graphic designer at COAG. Author of short films and documentaries (Solar, Sector 3, Error de sistema, El Salobral, viaje al centro de la periferia, Las causas del sur). Solo photographic exhibitions (Montaña Artificial del Parque del Retiro, Sala Minerva del Círculo de Bellas Artes, Sala Ultravioleta, Centro Cultural El Soto) and group exhibitions (Centro Cultural Conde Duque, AAF London Fair, Sala Canal de Isabel II). Publication of photographs: El País, El Mundo, Le Temps, Revista Arco, Elle, UHF, Viento Sur, Ediciones Asimétricas.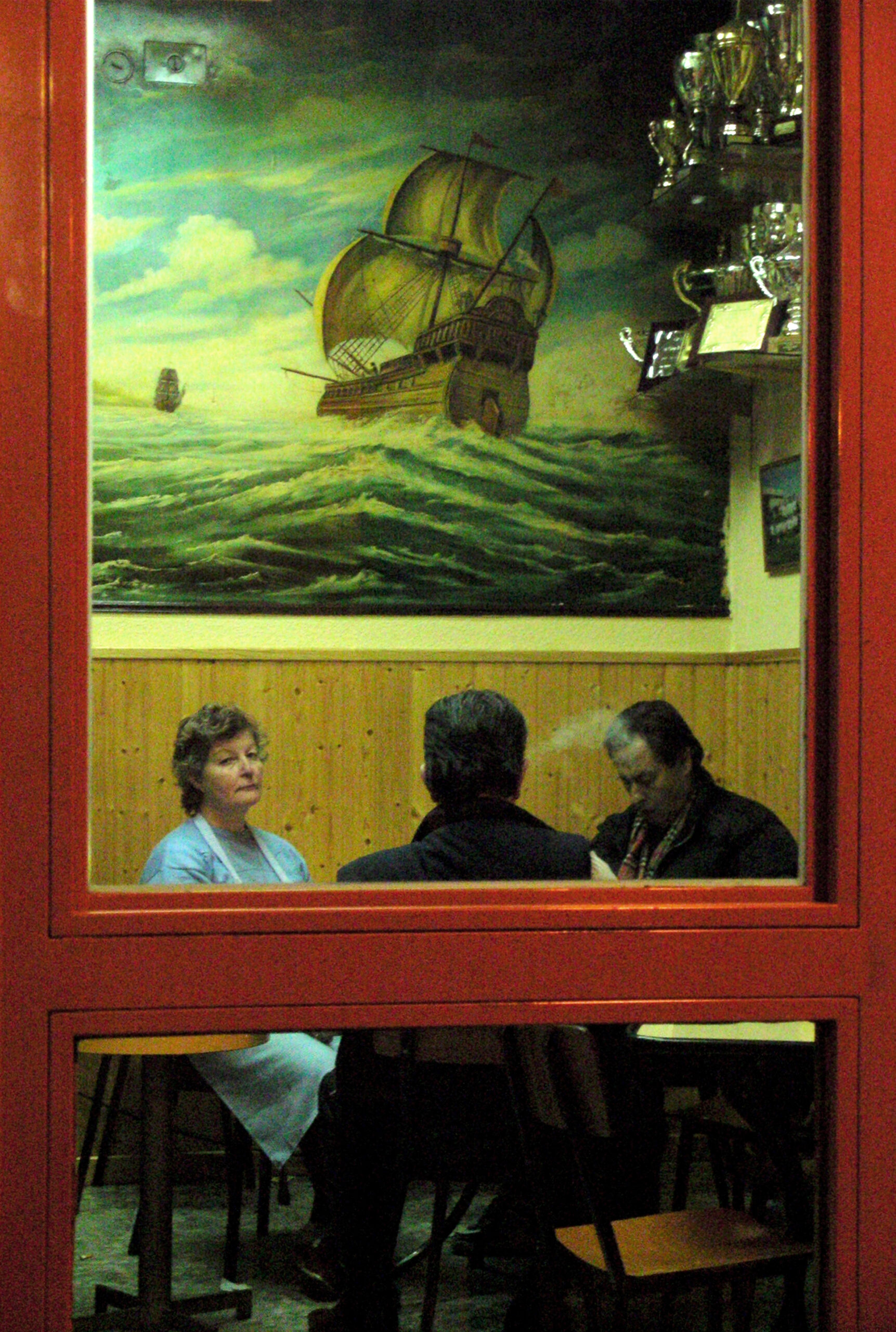 Raúl Bravo (Madrid 1975) Visual artist, graduated in Painting and Engraving from the Faculty of Fine Arts, Complutense University of Madrid and Leeds Metropolitan University, England. He has had solo and group exhibitions at international level in Italy (Florence Biennale-Biennale Internazionale di Arte Contemporanea), Belgium-Antwerp and United Kingdom – London (Creneau Designers), New York (A.I.R. Gallery and Artexpo 2015-Pier 94 booth 706 NYC), Germany (Altes Zollhaus, Herrnburg and Schloss Mitsuko, Todendorf), England (Leeds Metropolitan University), Poland (Barwy Oliwy, Bursztynowa II, Gdansk), as well as national exhibitions in Madrid (F.E.M. Festival Edición Madrid, Galería Kreysler), Barcelona (Ilussion Hands), Segovia (Casa de la Alhóndiga, Torreón de Lozoya and Escuela de Arte Casa de los Picos). He has been invited to give several workshops, among them: "Audiovisuales matéricos" at the Berliner Technische Kunsthochschule, Berlin. He has participated in international painting meetings in New York, Florence and Germany.
His work can be found in several public collections: CA2M, Centro de Arte Dos de Mayo, Madrid; INE Instituto Nacional de Estadística; Ayuntamiento de Segovia-Concejalía de Cultura, as well as private entities and collections such as ENAIRE (former AENA); KPMG and Pepe Jeans London.
He has also developed design pieces in wood, metals and other materials for Loewe, has designed stands for Ferrovial at Conama, as well as collaborations with the ENAIRE Foundation.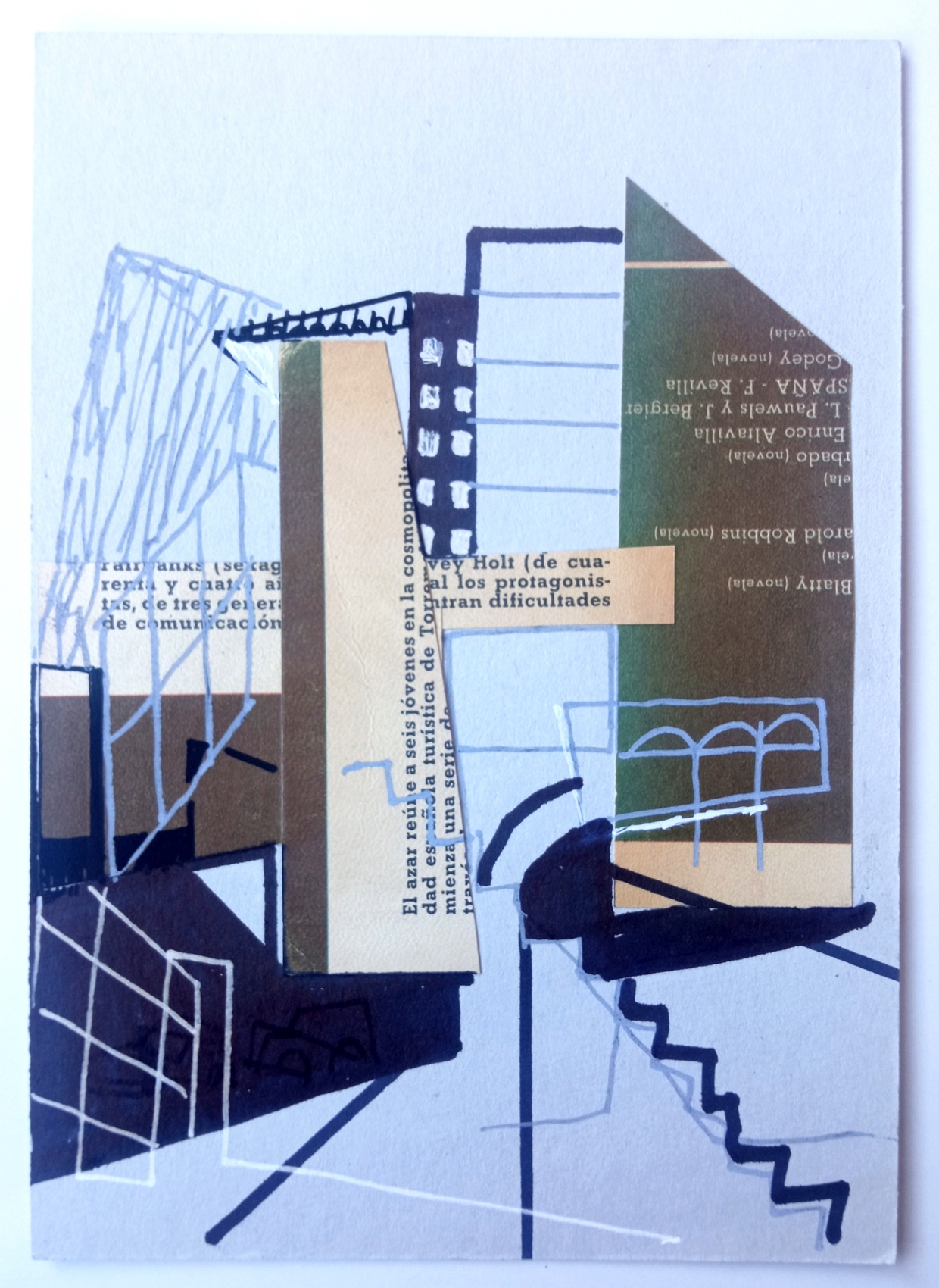 About Asun Rodríguez Montejano
Architect and town planner by the ETSAM-UPM, with studies at the Facoltá de Architettura di Torino and at the Universidad Rey Juan Carlos in subjects related to the city. She taught in the Department of Urban and Regional Planning at the ETSAM-UPM between 2000 and 2010. His career has developed in big business until 2019, when he founded urbanAlibi, an office that combines urban planning and urban landscape practice with consultancy services that add value to companies and a cultural activity that reflects, disseminates and promotes artistic practices committed to today's cities.
ART U READY
From his passion and connection with art, ART U READY was created in 2016. Framed in the CSR section, it is a platform to give visibility to artists with a transversal and peripheral outlook, aligned with values that improve society. Encouraging transversality and blurring borders in art is one of its main slogans. They define themselves as a constantly evolving cell of ideas that fuse architecture, art, design, technology, education and awareness. www.artuready.es
This proposal is driven by The Sibarist I Intentional Living, as organiser and main sponsor.
Commitment to art as an engine of transformation.
For the sound of the exhibition we have exceptional partners such as Bang & Olufsen, a Danish company with 95 years of tradition of emblematic and iconic audiovisual equipment. Leaders both for their technological quality and commitment to innovation, which achieves the best sound on the market thanks to their continuous research, and for their timeless design with noble materials and craftsmanship. We will enjoy their elegant musical heritage pieces to accompany our exhibition with the best sound.
A boutique real estate agency specialising in unique properties that showcases contemporary architecture and specialises in signature homes. It promotes a lifestyle in which architecture, design and art converge to create a unique experience. Their lines of business are buying and selling unique properties, they monetise some of the special properties in their real estate portfolio with events and filming, and they are creators of a collection of signature houses for travellers. They define themselves as a brand that curates spaces.
EL INVERNADERO
Its origins date back to the mid-19th century. It is believed to have been built by a great lover of botany, the Marquis of Casa Jiménez. Located in the courtyard of what was once his residence, a stately building from the beginning of the 19th century, its two large chestnut trees bear witness to its past. Converted today into a contemporary space, El Invernadero conserves its original iron structure, greyish in colour and with a markedly French air. It is the headquarters of the real estate boutique The Sibarist, where they also hold events for prestigious firms and their ART U READY exhibitions.