Aüakt, a charter around the fashionable fruit in Salesas
AVOCADO FEVER WITH UNINTERRUPTED OPENING HOURS
Healthy, trendy, fun and social.

AVOCADO FEVER IN A BOLD BUT COSY SPACE

Four menus adapted to each moment of the day (Hearty Breakfast, Meating Point, Lazy Afternoon and Dinner Ritual) with this fruit as a link in an impressive space that embodies the essence of the Madrid in Love interior design studio. They promise to "turn AÜAKT into Madrid's avocado temple and make it a place of honour in the capital's leisure and restaurant offer". With non-stop opening hours, this place for early risers and late risers offers everything from breakfasts to an extensive cocktail menu, including, of course, lunches and dinners.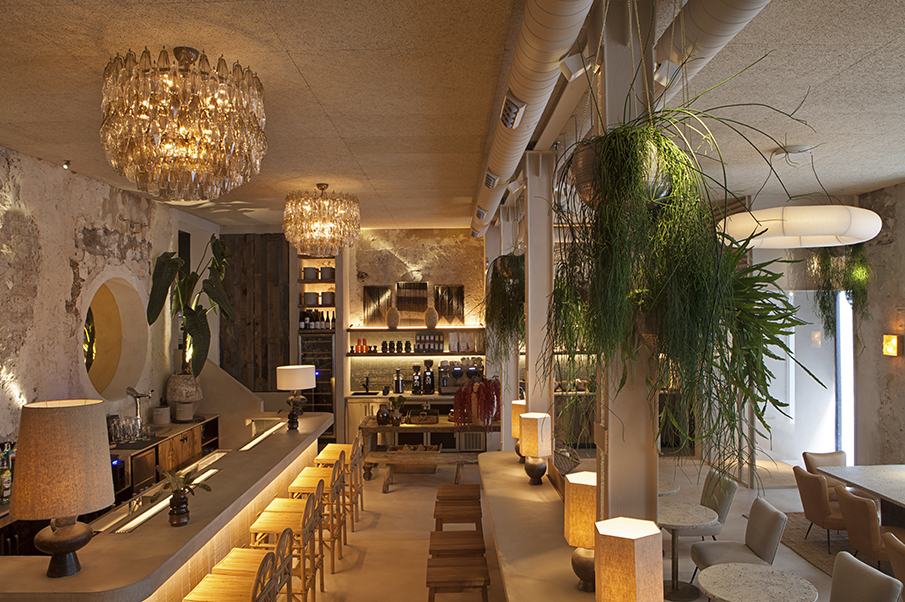 PHOTO: AÜAKT
A 'HEALTHY', TASTY AND NOT BORING MENU
AÜAKT's menu is not very extensive, but it has something for everyone. The key is the origin of the product together with an elaboration that respects its properties to the maximum; resulting in dishes with a lot of flavour, cheerful and fun.
We have to highlight its multiple options for coeliacs, we were able to choose a menu to our liking as most of the dishes are wheat-free (except for the desserts). The menu is divided into Open, Specialities, Green, Fish, Meat and Sweet. Among the stars of the menu are some light specialities ideal for vegetarian diets such as, for example, their roasted aubergine with caper pesto.
Two surprising starters with the leitmotif of the restaurant: grilled aubergine with prawn tartar and pad thai chicken tacos with guacamole. We were left wanting to try some fish such as the recommended marinated tuna, baked cucumber, avocado & tobiko wasabi, which will be on the menu for next time.
Just in case, there are some dishes to alternate with the avocado fever, like some we tried: the surprising Burrata salad with seasonal tomato, basil and fried quinoa, full of flavour and textures, the soft and delicious grilled octopus with violet potato parmentier or the very juicy roast strip steak and jacket potato that practically melted in the mouth. Not to mention the delicate and balanced dessert we tasted, the fine apple tart with vanilla ice cream.
And don't forget, in addition to lunch or dinner, the evening can be extended, as this avocado bar also serves cocktails and drinks after midnight 😉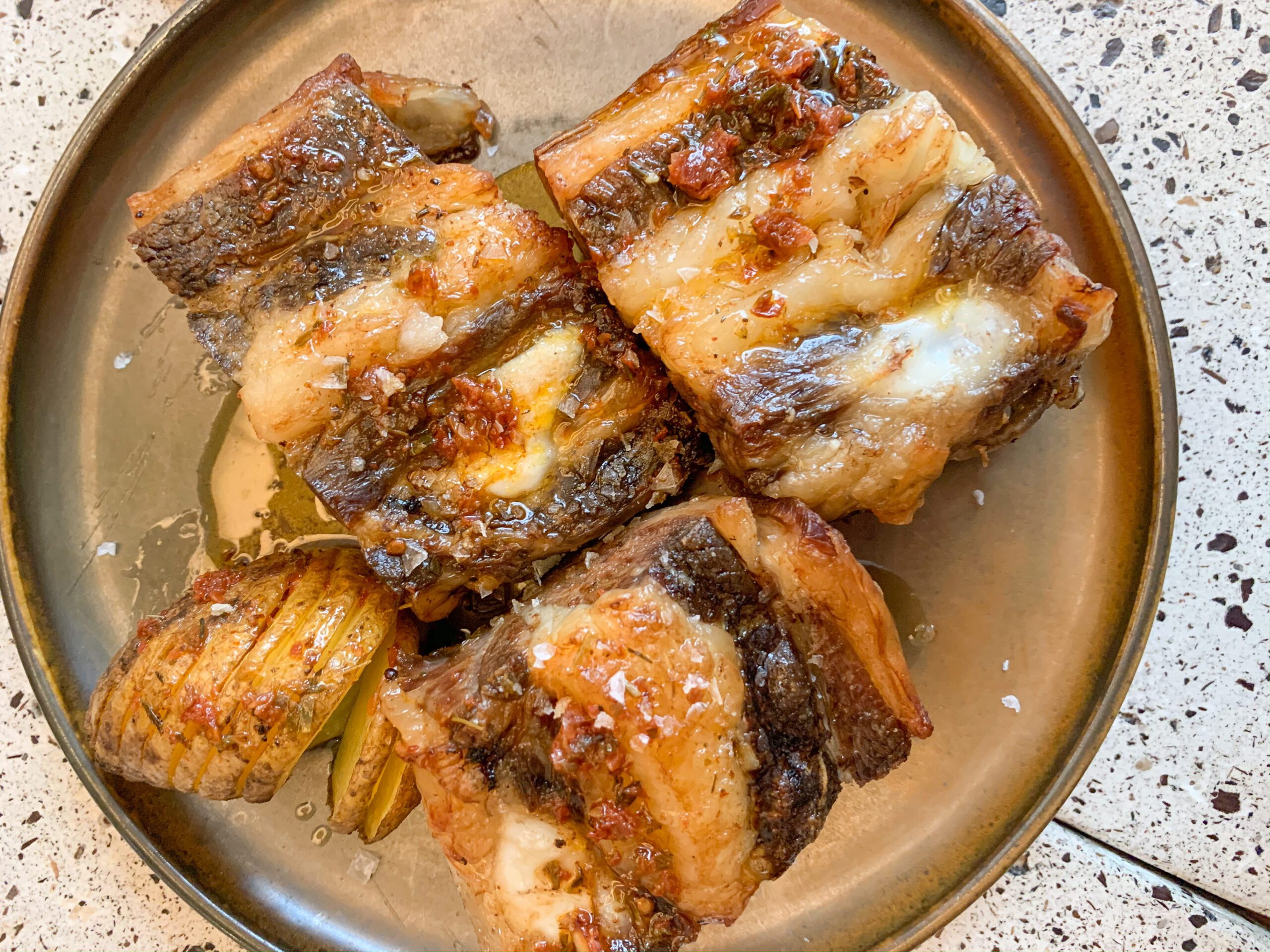 PHOTOGRAPHS: TANIA PRADA
Average price of à la carte meals: 25-30 €.
Menu of the day price: 10,50 – 12,50 €.
Address: Barquillo, 44. Madrid. 28004
Telephone: 910 56 87 04
Email: hola@auakt.com
Web: www.auakt.com