Bodega Urbana. Seasonal cuisine and customized coupages to taste or take away.
We discovered this original restaurant with its own wine to taste in situ, with a fun concept of an industrial wine cellar inside the space, where you can create your own coupage with the help of an oenologist and even customize your own label and take it with you. All this while you enjoy a delicious cuisine based on good seasonal ingredients.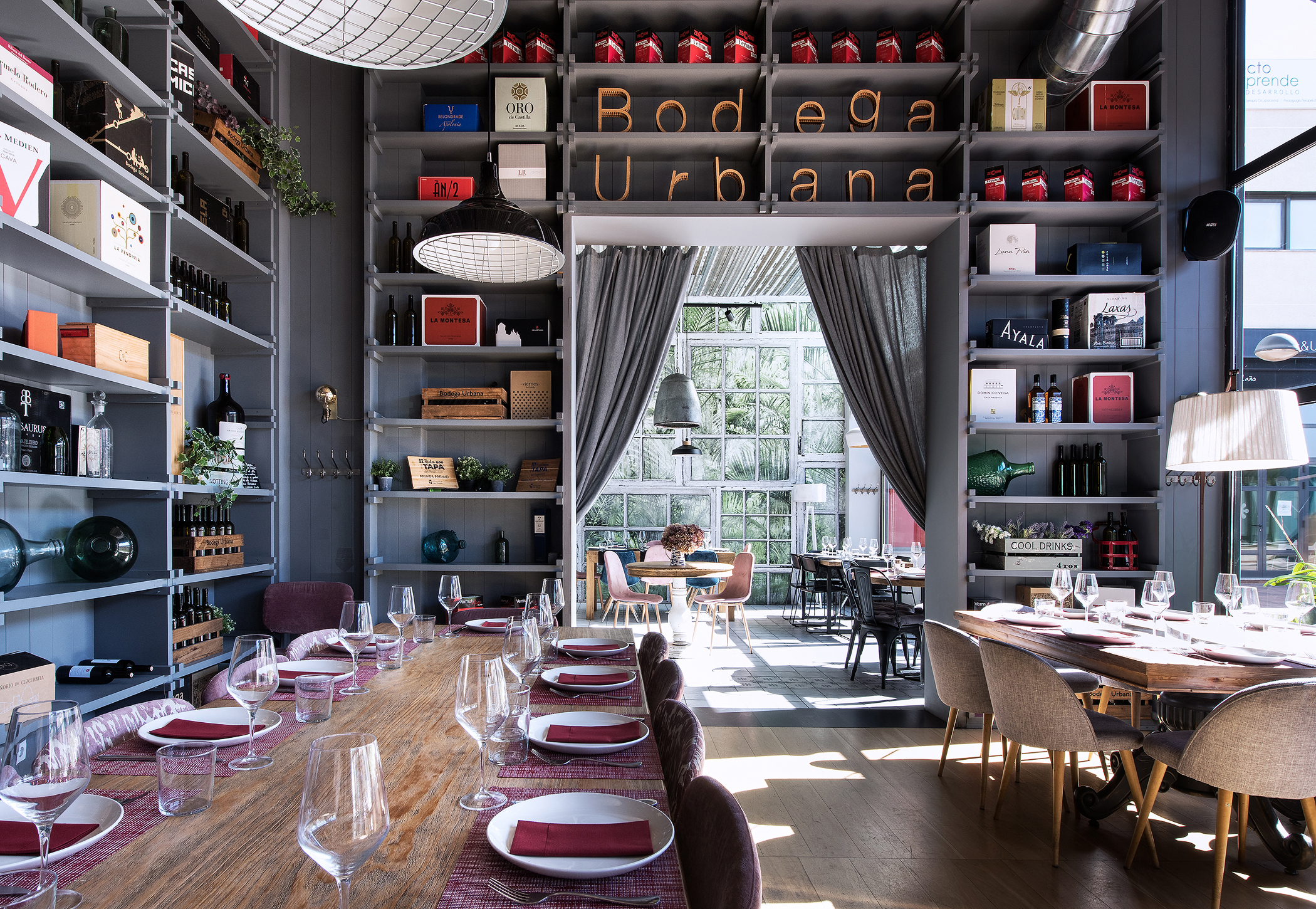 La Bodega Urbana is a Gastrobar with a gastronomic proposal in which the main star is wine.
A modern, luminous and functional place, with
a beautiful and detailed decoration, and where the Plantea Arquitectura studio has managed to harmoniously distribute the restaurant, the wine cellar and a reserved area. BU also has 3 additional private areas, an air-conditioned terrace and a chill-out area. Spacious and perfectly equipped spaces for the organisation of any type of event, whether for leisure or corporate purposes: tastings, themed dinners, personalised workshops, etc.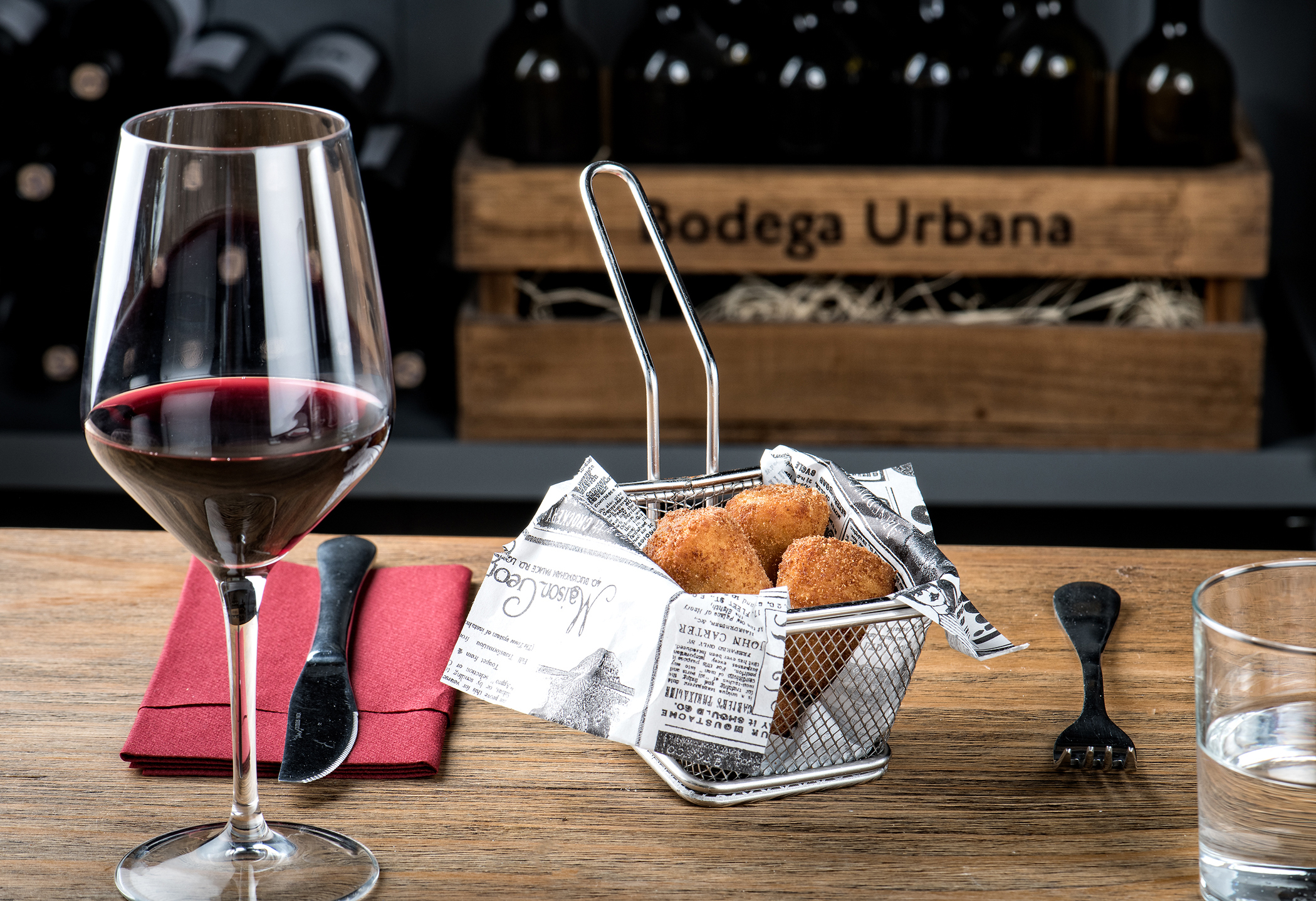 The gastronomic offer is carefully and skilfully directed by the restaurant's Chef. An elaborate proposal to be enjoyed at different times of the day: breakfasts, cocktails, lunches or dinners…  An original menu made up of the most typical dishes of Spanish gastronomy, such as torreznos de Soria, croquettes or grilled octopus, which coexist with international creations such as duck confit ravioli, duck magret with fruit ragout and cherry sauce or burrata with dried tomato and pesto and truffle injection.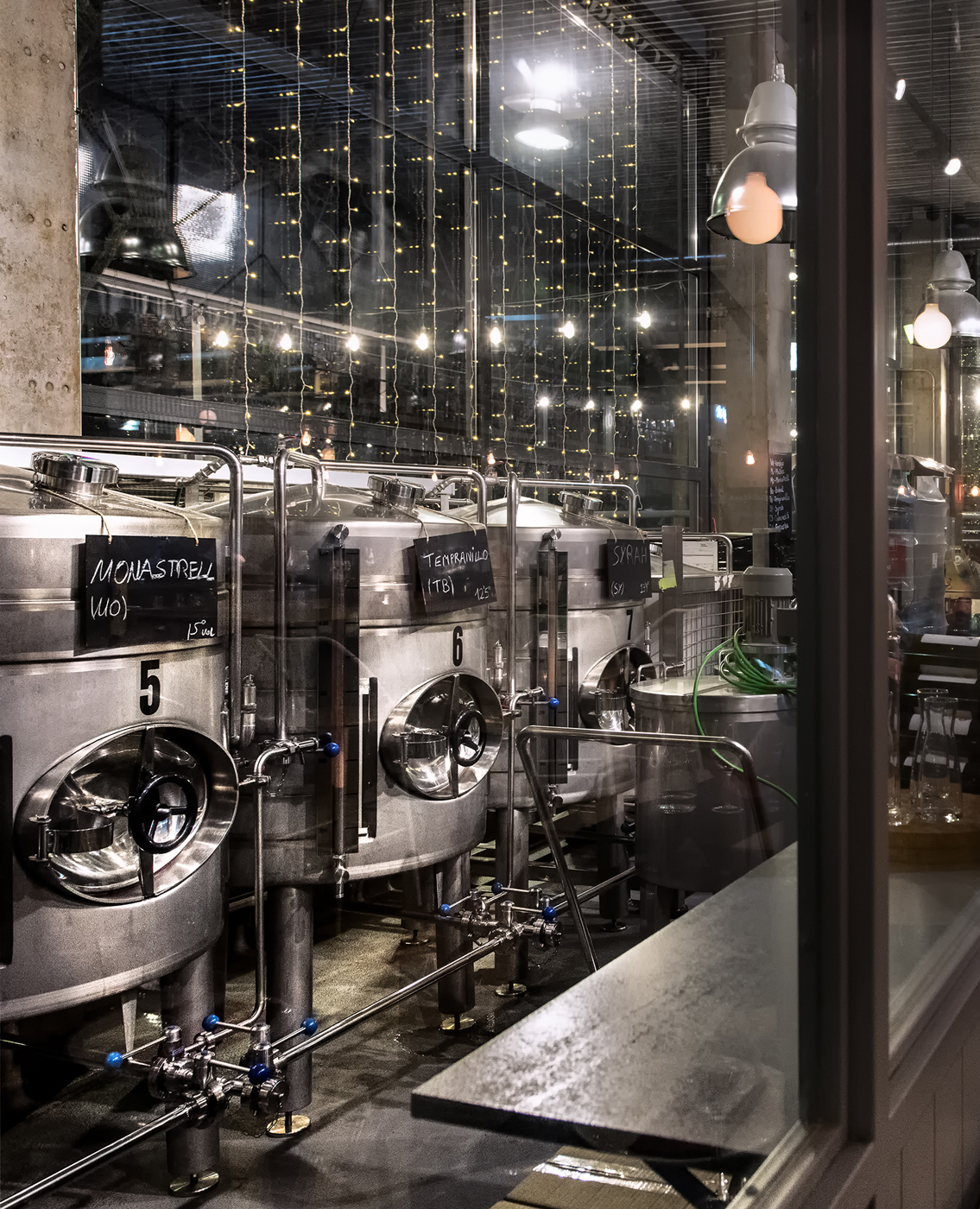 Undoubtedly, one of the areas to highlight is the industrial winery, which is equipped with the latest technology in the wine sector. The wines are produced in the best wine-growing regions of Spain and stored in the cellar in large refrigerated stainless steel tanks.
With the advice of the BU oenologist you will be able to elaborate your own coupage, mixing different varieties of wine, and you will also be able to personalise the bottle by designing your own label. An ideal gift to surprise your guests….
Bodega Urbana
Calle Copenhague 8, 28232 Las Rozas, Madrid
Tel. 917 527 553
www.bumadrid.com