The Pájaro Amarillo. Cantabrian flavour in Oyambre
Rice with lobster with the best views of the sea
A rice dish with lobster with the best views of the sea.

We were able to enjoy a sunny day at the end of October and decided to book a table at El Pájaro Amarillo to enjoy a meal on its wonderful terrace after a few days of touring Cantabria visiting properties. A place that goes almost unnoticed but hides delicious rice dishes and fresh local fish to eat overlooking the sea and the beach.

The restaurant takes the name of the Yellow Bird as a tribute to the plane that on the 14th June 1919 made a forced landing on the sand of Oyambre beach. The original idea of this vehicle was to emulate El Espíritu de San Luís, the pioneering plane that crossed the Atlantic in 1927 and landed with full honours in Paris, but the story was very different: they arrived at Oyambre without a drop of petrol and with a stowaway on board. This event is remembered by the locals and to the left of the restaurant there is a monolith commemorating the feat.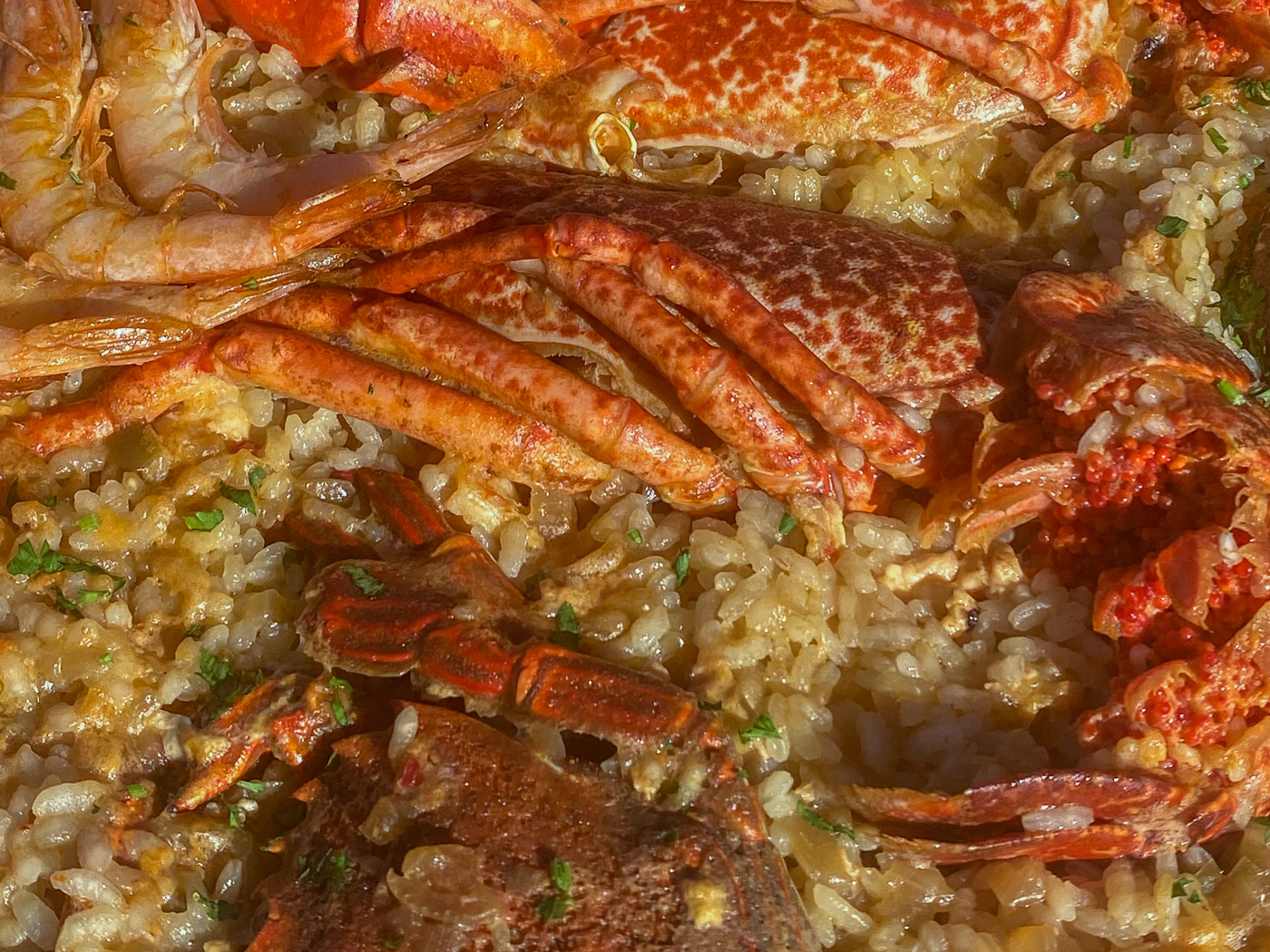 Aroma of the sea
The menu is extensive with dishes to suit all tastes, from its famous rice dishes and paellas to grilled meats, as well as specialities of the cuisine such as its Revuelto de mar y tierra (scrambled sea and land), highlighting the fresh fish and seafood. Not forgetting the classic salads such as the Mixta Detodalavida (yes, that's what it's called), or the must-try portions such as Chopitos or homemade Croquetas (croquettes). We opted to order the Arroz con bogavante (rice with lobster) which did not disappoint us, perfectly cooked and full of flavour.
Leave room for dessert (if you can)! Because a good lunch should always end on a sweet note. The cheesecake may seem a little unusual, but this one has a special touch that will surprise you 😉
We recommend booking in advance for the rice dishes.
Beer Made In Cantabria
At El Pájaro Amarillo you can try natural beers of the same name, a brand from Comillas. We loved them! Refreshing and light, ideal to drink with the calamares-rabas- portions. In addition, the restaurant also has a long list of wines to marinate meat, fish and rice dishes.

Average menu price: 30-35 €.
Address: Playa de Oyambre, s/n
Telephone: 942 74 16 86