Five gastronomic openings in Madrid
There is no end to the number of openings. The city of Madrid is full of gastronomic proposals for all tastes, making the city the perfect tourist destination.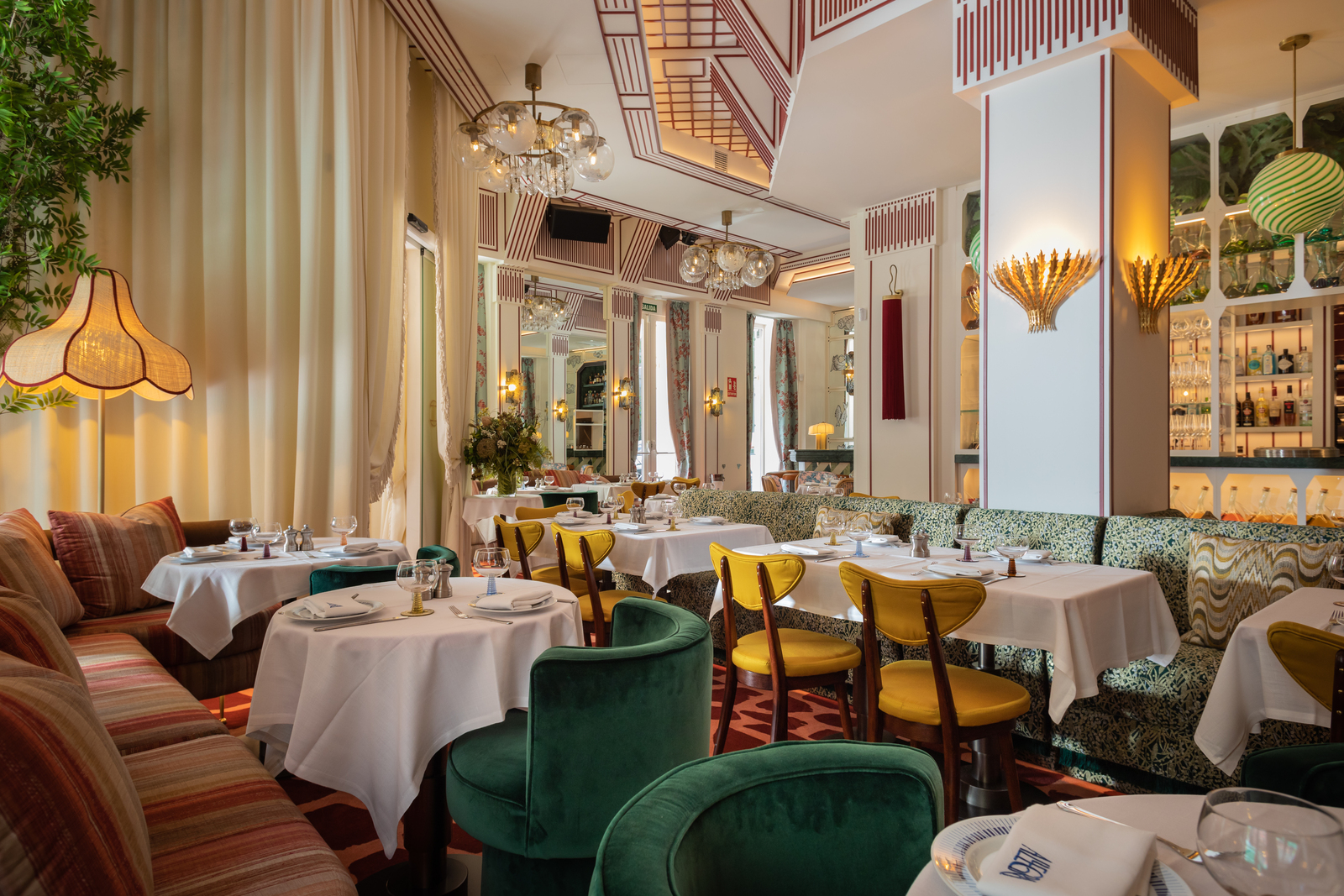 Lovers of good food and drink will find their favourite city in Madrid. The most central and busy areas and neighbourhoods of the city welcome a wide variety of gastronomic concepts. An old palace from 1903, in the middle of the Salamanca district, converted into a restaurant with the signature of renowned chef Aurelio Morales, a sophisticated Italian inspired by the Café de la Ópera where you can enjoy some of the most traditional Roman dishes, the new restaurant of Mexican chef Roberto Ruiz in which the best of Spanish and Mexican gastronomy come together in a different way, a highly original concept for just eight (privileged) diners in the Malasaña neighbourhood with an original tasting menu or an affectionate tribute to traditional bars, where you can enjoy a well-drawn beer and the most traditional tapas.
Take note of these five openings and make a reservation: which one is your favourite, and now you have the perfect excuse to go out for lunch or dinner!
ABYA, PALACE RESTAURANT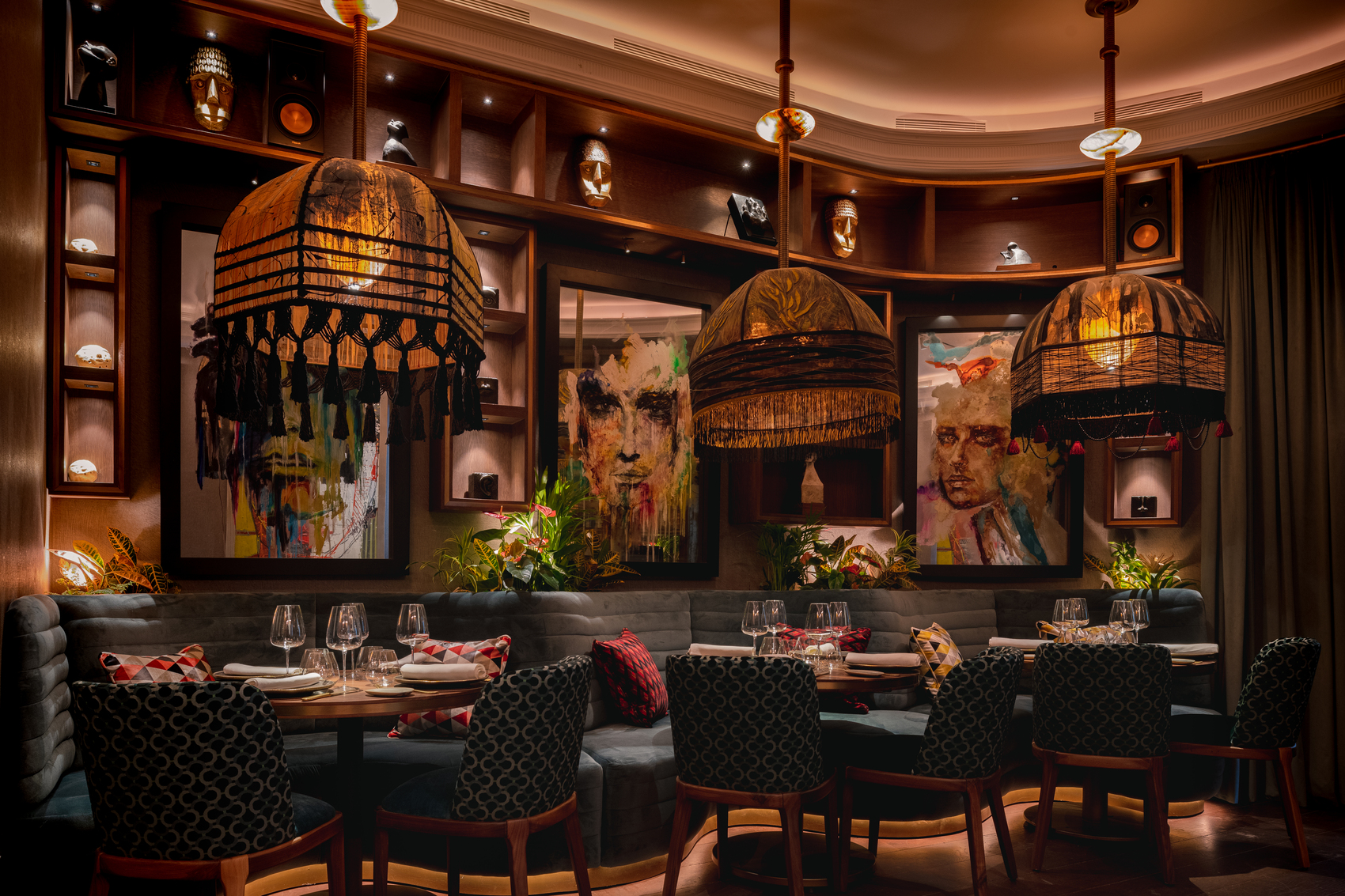 The imposing Palacio de Saldaña, located in the Salamanca district, becomes the perfect setting to enjoy the cuisine of the renowned chef Aurelio Morales. A space of over a thousand square metres, spread over four floors and with a spectacular garden, in which gastronomy, art, culture and music become the absolute protagonists. "A free gastronomic concept with no ties" is how they define themselves in this restaurant that connects the gastronomy of the world with that of Latin America. Dishes such as the Japanese Wagyu salad, the mellow empanada of charcoal-grilled Black Angus rib, its flame-grilled aubergine accompanied by marrow, the original lobster rolls with poached lobster and its tartar with caviar, its handmade linguini of morels in cream sauce or the Atlantic sea bream madrileña style, are some of the options that you can enjoy both at lunchtime and at dinner, as its cuisine has been built under the "non stop" concept. Art also plays a fundamental role in Abya. More than a hundred works of art, spread throughout the length and breadth of this palace dating from 1903, also take centre stage in a gastronomic journey in which all five senses will be surprised.
PLAYING SOLO, TABLE FOR EIGHT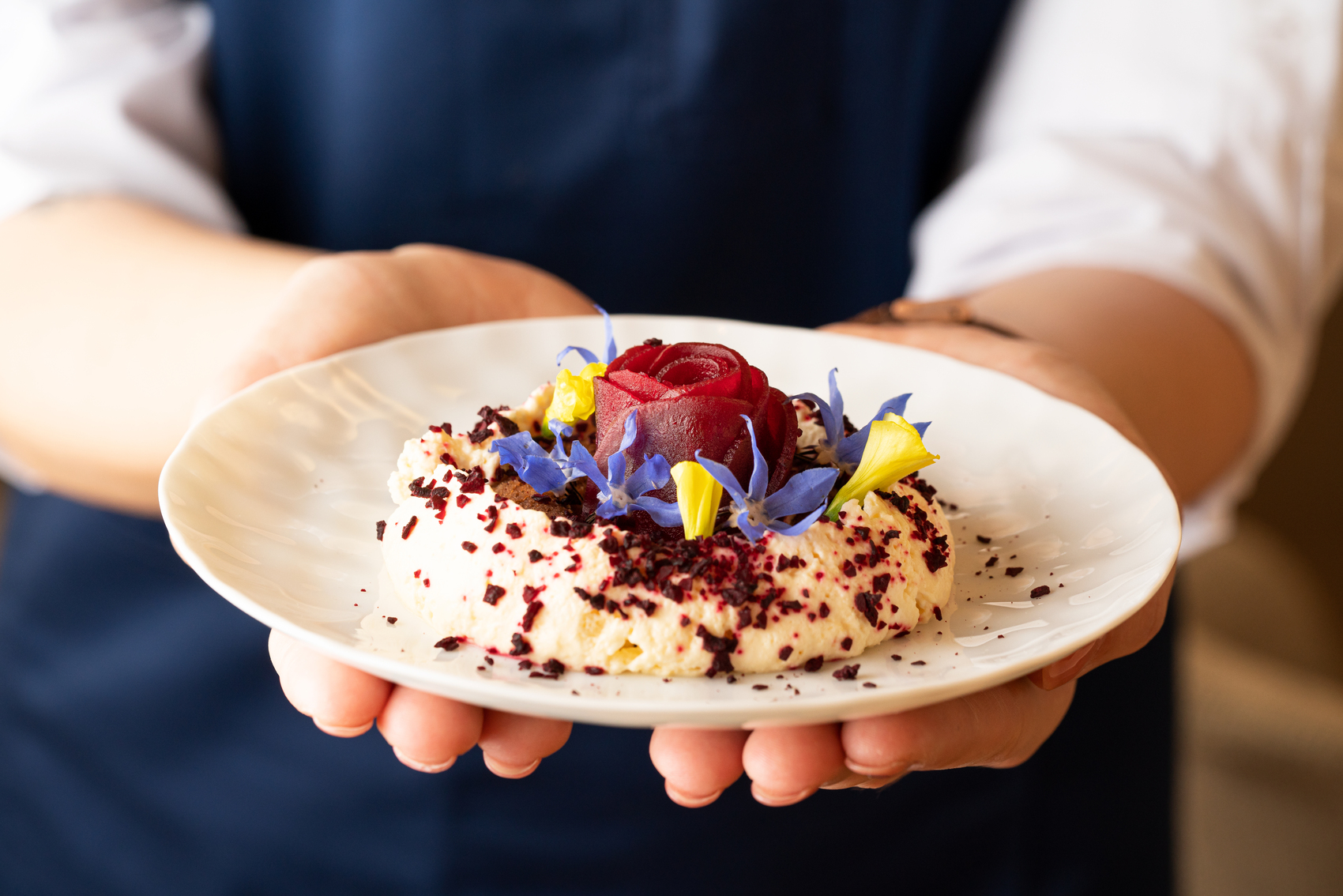 A small restaurant in Madrid's Calle Manuela Malasaña with space for just eight (privileged) diners. This interesting and original project, signed by the young chef Luis Caballero, builds its gastronomic proposal on a tasting menu inspired by French, Japanese and Nordic aesthetics. The visual spectacle, here, is guaranteed. This highly personal project gives pride of place to local produce, mostly from Madrid, and its bar aims to break down the usual barriers between the kitchen and the dining room, offering the possibility of generating an interesting dialogue between the chef and the diners. What product is this? Where does this vegetable come from? How did you cook the fish? The questions, in "Playing Solo", go on and on. In its current menu, which will change according to the season, you will find dishes as rounded and surprising as its lentils and tsukemonos, its smoked sea bream sashimi, its pea soup with sake jelly and toasted almond or its guinea fowl from the Landes. In addition, the wine cellar of this curious restaurant also plays a fundamental role. They have almost a hundred references and three pairing possibilities. Their "Expression Terroir" (with wines from young producers), the "Overseas Journey" (which includes wines from the New World and old Europe) and "Fruit&Vegetables" (a perfect option for those who avoid alcohol).
ALLEGRA, THE COOLEST ITALIAN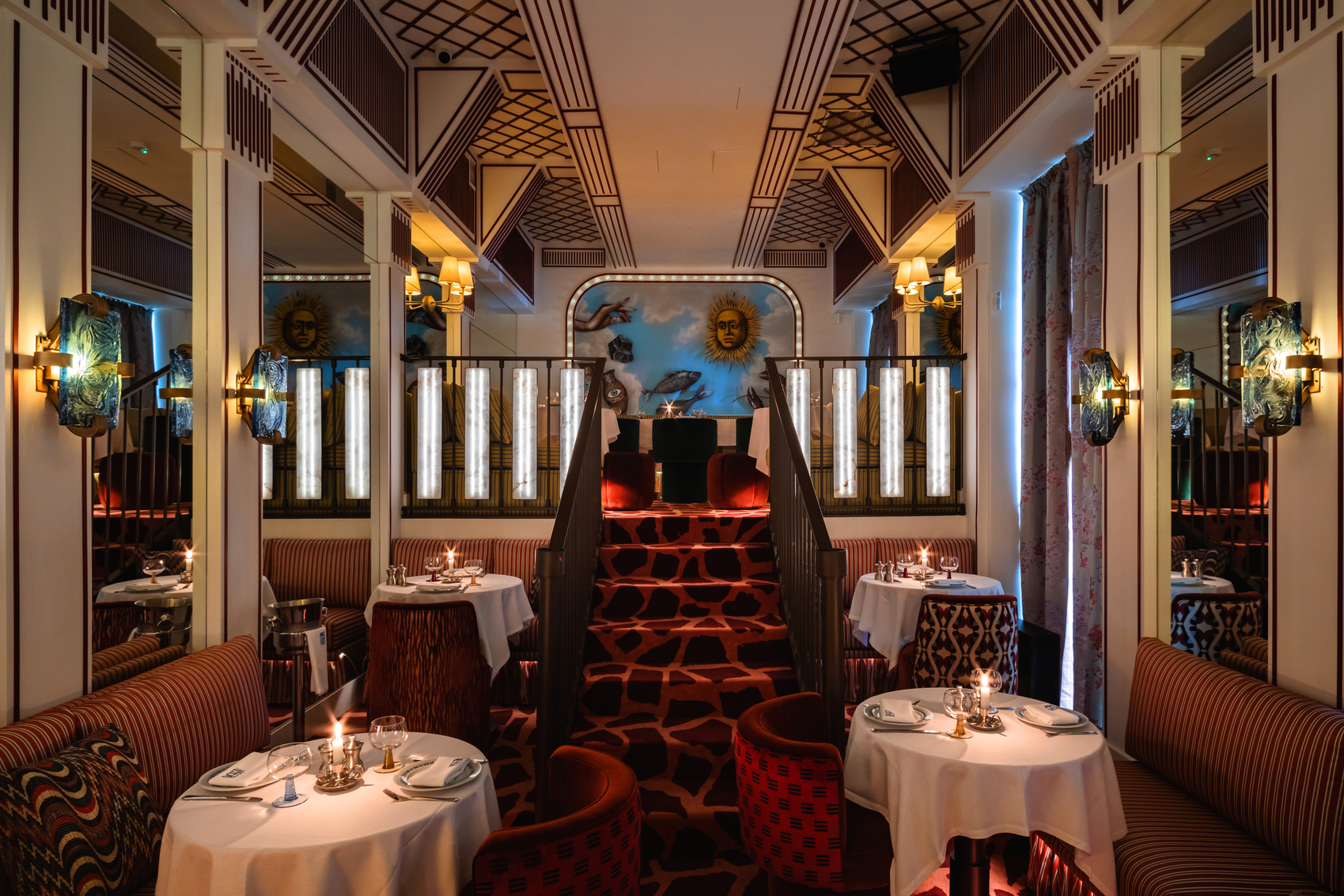 It has just opened its doors at number eleven on the busy Calle Velázquez and has already become the Italian restaurant of the moment. The Catalan group Isabella's has once again revolutionised the Madrid gastronomic scene with the opening of "Allegra". Its menu, inspired by Roman classics, features starters (perfect for sharing) such as its "Lombo-style" sirloin vitello tonnato, its creamy burrata served with tomato or its steak tartar with Cipriani sauce. The main course comes with the pasta, recipes as appetising as their "Spicy Rigatoni Vodka", the "Spaghetti Chitarra al Nero di Seppia", their original "Pappardelle de carrilleras" or the classic "Gnocchi gratin with truffle". The choice will be complicated and you will have to save room for dessert and enjoy their tiramisu. The photogenic interior design, designed by the fun Quintana Partners studio, is reminiscent of the classic Café de l'Opera. Inspired by the vibrant Art Deco style, it has an imposing black grand piano that presides over the place and from which the (live) songs that are played during the dinners are interpreted.
CAN CHAN CHÁN, THE MEXICAN OF THE MOMENT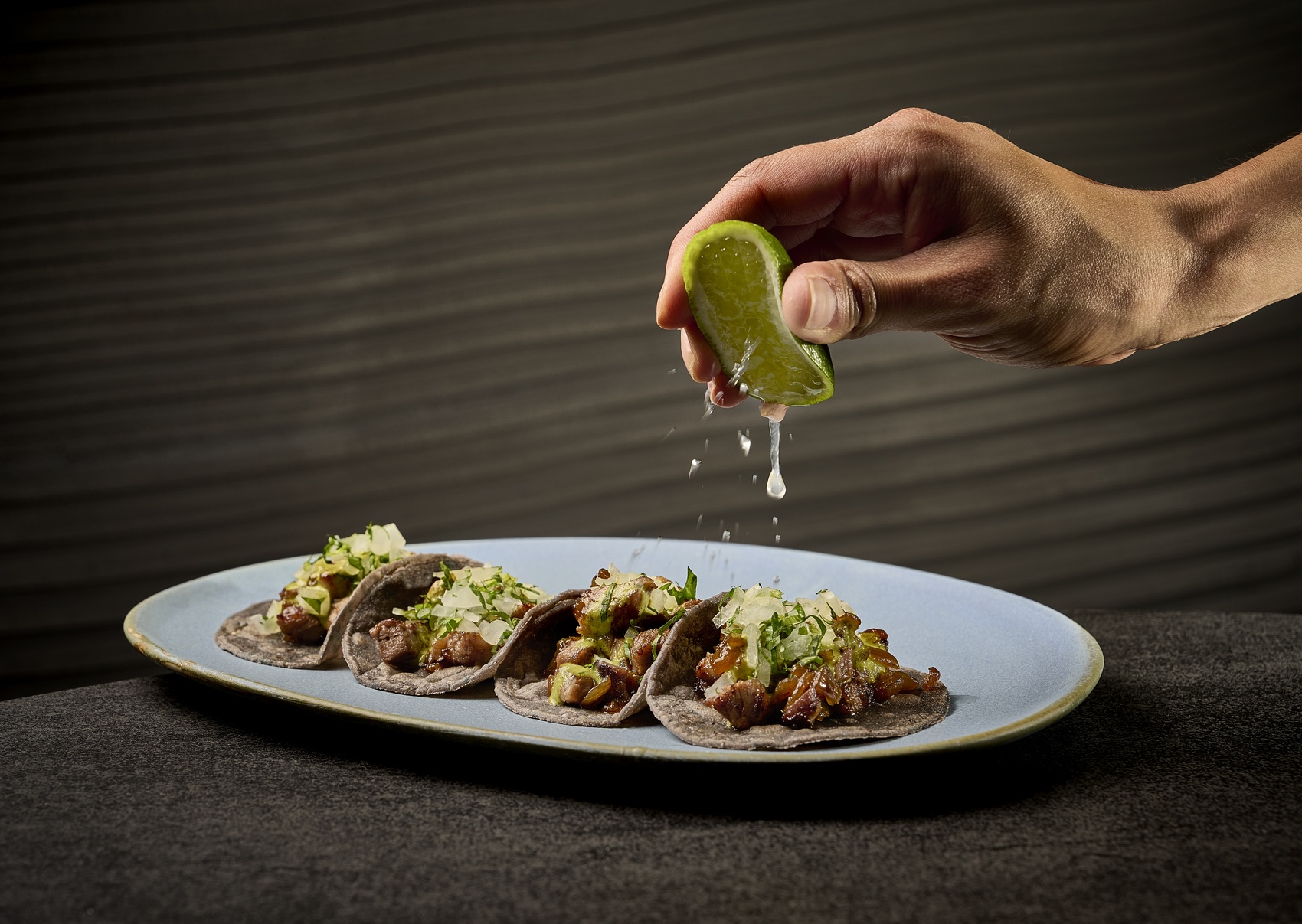 The renowned (and unstoppable) chef Roberto Ruiz, creator of important projects such as Punto MX or Barracuda MX, has just opened the doors of "Can Chan Chán". This original, fun and fresh restaurant fuses the best of Spanish and Mexican gastronomy: "We want to offer a non-traditional Mexican cuisine that could only exist in Madrid", says the project. On its menu, Galician meats and seafood, cheeses and Iberian cured meats from different designations of origin are mixed with chillies and the most traditional Mexican dishes. Among its more than twenty proposals designed for sharing, we find dishes such as the shrimp and prawn omelettes that accompany the guacamole, the baby squid presented in a taco with black pico de gallo and macha sauce, the marinated red snapper al pastor, cooked on the grill and with fresh green tomatillo sauce, its special aguachile divorced with scallops, prawns and stiff taco, or the taco with grilled razor clams and guajillo brava sauce. Don't forget to ask for their liquid trolley, with more than seventy references of distilled agave products brought especially from Mexico.
BARETO, AN ODE TO THE BAR OF A LIFETIME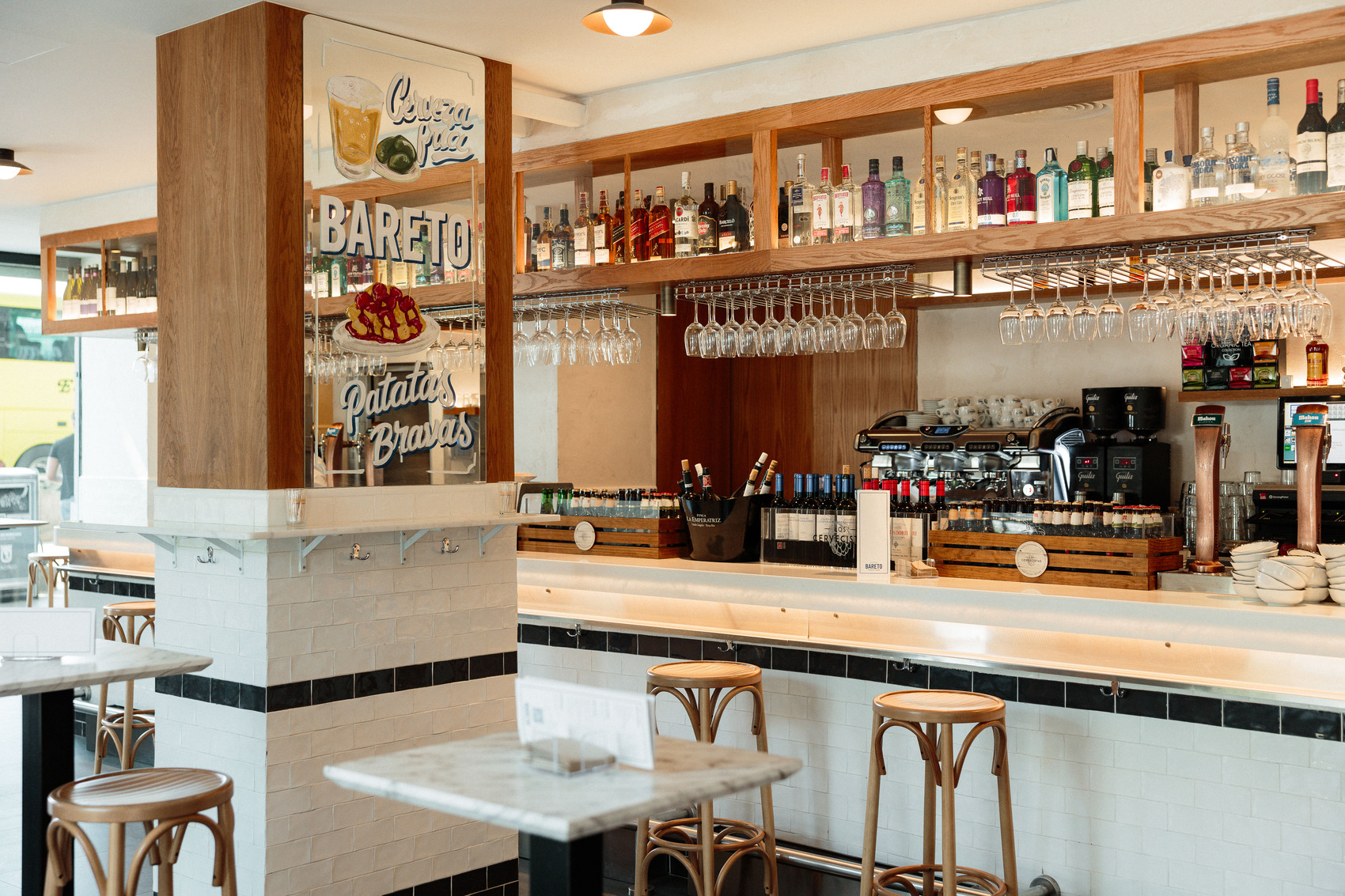 A good beer and classic tapas for snacking, that's all you could ask for from a good old-fashioned bar. Calle Atocha, in the heart of Madrid's Art Triangle, welcomes "Bareto". The bar, with a long bar, high tables and exposed brick, is the perfect place to have breakfast, an aperitif, lunch or dinner. The breakfasts here start with the classic churros and porras with hot chocolate, the pincho de tortilla or the classic mixed sandwich. In its cuisine, simple and unpretentious, you will find dishes as traditional as its patatas bravas, its personal version of the squid sandwich (here, with baby squid), gildas or the marriage of anchovies and anchovies, torreznos, marinated dogfish, shrimp omelette, its tripe "a la madrileña" or its flamenquines, a trademark of the house. You can't leave without trying their recently launched "cristalinos", sandwiches served in glass bread and with different combinations such as bacon with cheese, loin of pork with fried pepper or grilled ear with brava sauce. Room for dessert? Always. Here you'll only have two options: baked cheesecake and Arab cake. Order both.
Editor: Álex de la Rosa
Álex is a journalist and a reference in the world of gastronomy, creator of the successful blog "Que no me la den con queso".