La Ferretería by Ego. The best ham slices in the world are made in Madrid.
Gastro recommendation May
It is located in a unique space which is an old hardware store that opened its doors for the first time in 1888. Apparently it was a visionary from La Rioja, Mr. Esteban García de Ochandatay, from the Cameros region, who saw its potential and set up a hardware store where you could find all kinds of parts and international novelties.
Its current managers are the famous ham cutter Emilio García Ortigosa and Mª Antonia Escapa. He, a passionate gastronomy lover who started in this profession at an early age, and she, an art collector. A curious combination that, when you walk through their doors, you understand perfectly.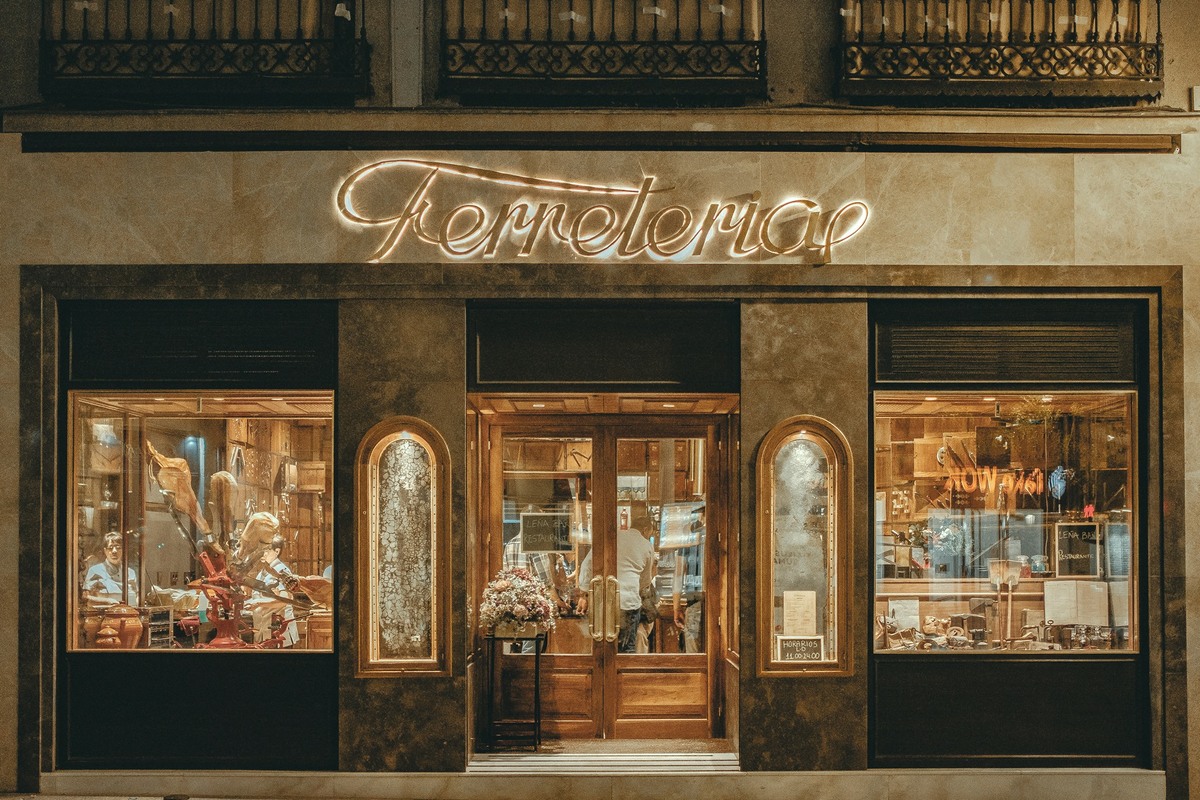 The premises have been restored with great care. A traditional place in Madrid for Madrid. It was born with the philosophy of preserving tradition, innovating and taking care of the cultural heritage, preserving in the name the origin of the place and betting on a decoration with art and antiques.
For its restoration, the architectural studio A-cero was involved.
Their ambitious project promises to position themselves as the place where the best ham in the world is cut. Of course, their ham cuts are more than surprising.
Upstairs you will find the Leña Bar, an informal gastrobar with high tables and stools. They offer a delicious menu of appetizers, preserves and traditional portions of excellent raw materials. We highlight the mussels that they pickle themselves, the potatoes revolconas and of course the ham and its special cuts, with unique pairings around the ham as ham with ginger, vinaigrette, with wasabi, etc..
In the kitchen they have chef Alfredo González Segovia, with whom they present a traditional cuisine where the raw material is the star product, seasonal and local, with innovative touches that promise to be a trademark of the house.
If you like meat, be sure to try the delicious oak and holm oak grilled beef entraña. They also have a tasting menu where ham is the main protagonist.
They take care of all the details, such as the bread, made with organic flour and sourdough.
Although I haven't tried the coffee, according to the staff it is one of their specialities.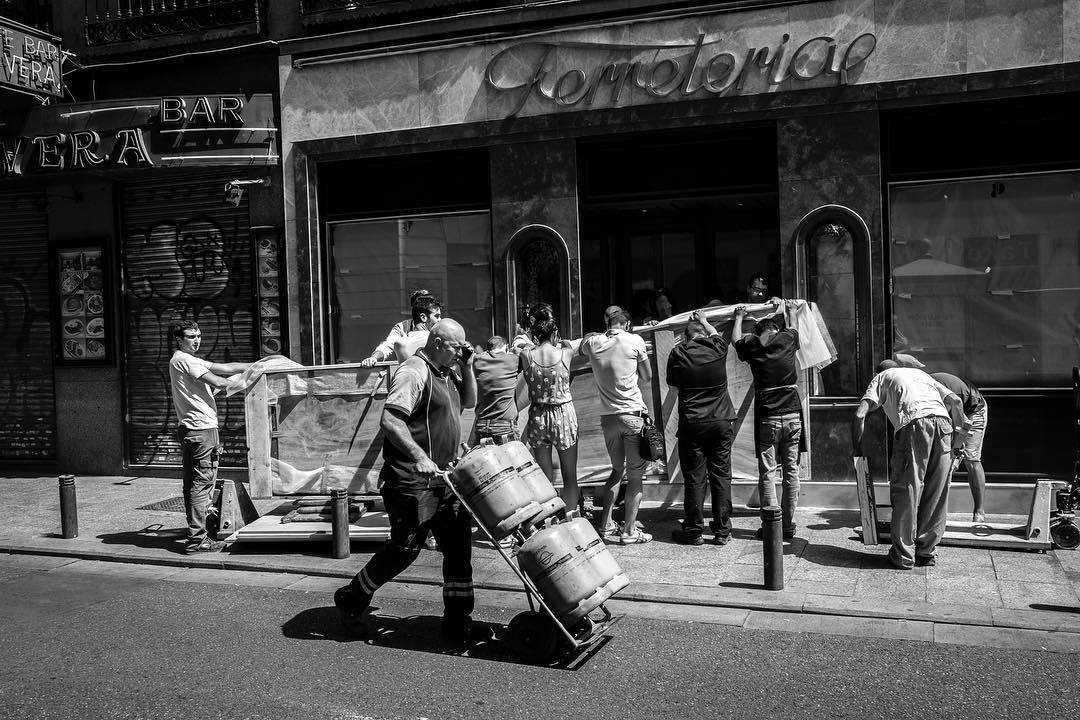 I would also like to highlight their wine list with not so well known references but very original and perfectly explained by the waiter's team. It's always nice to be surprised by new flavours.
It is one of those places where you can go almost any time of the day as there is always a good choice. And if you like cocktails, they look great, well prepared and presented.
I'm lucky enough to live nearby and I've been there several times and I confess that it always seems to me that it closes too early ;-). It must be because of the cosiness of the place.
An eccentricity for those who want to try probably the most expensive ham in the world: they have on the menu the Manchado de Jabugo de Dehesa Maladúa, which is served at 210 euros a portion and you can get the whole piece for the unusual figure of 7,700 euros. That's all there is to it…
Looking forward to returning to try the tasting menu and continue exploring their delicious wines.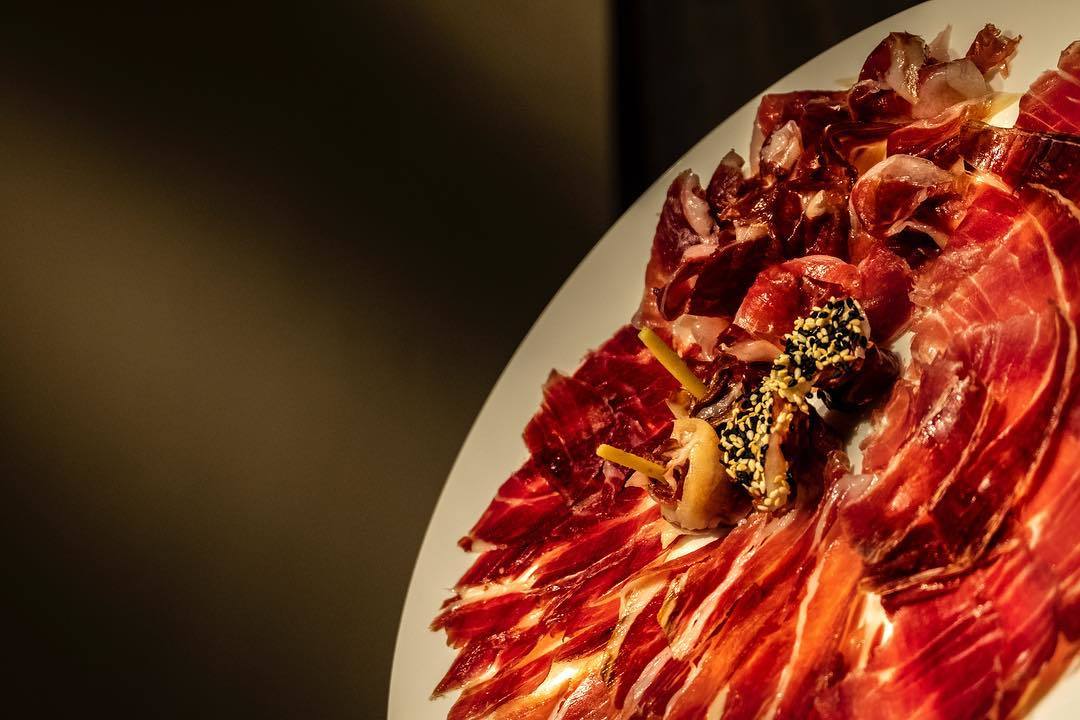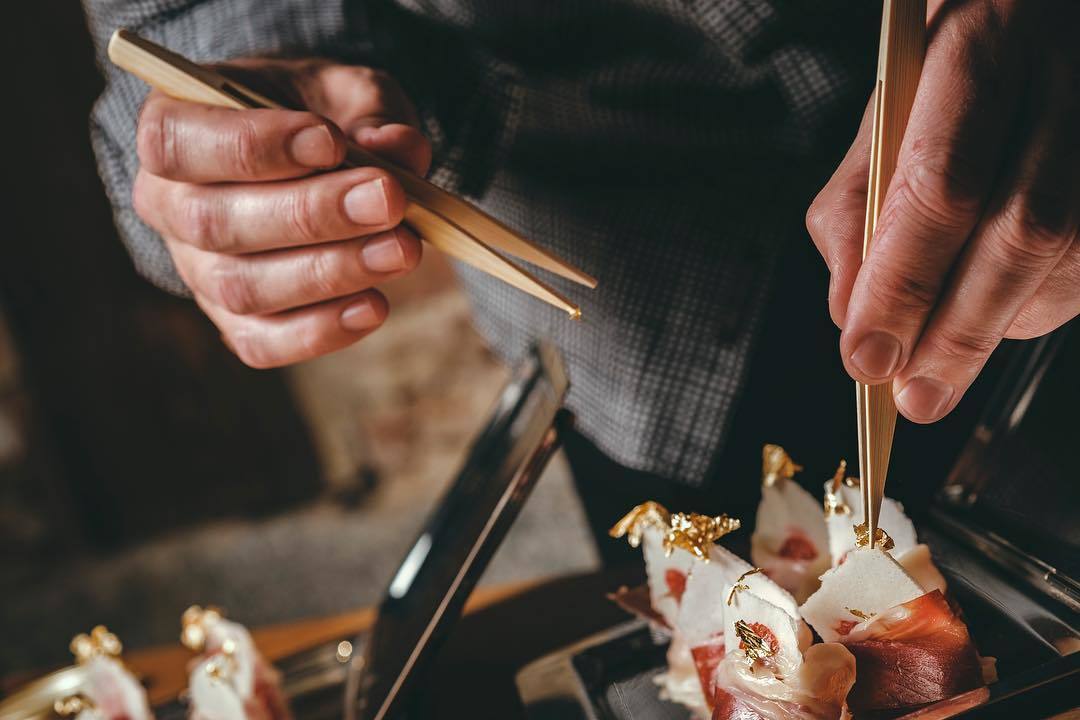 Photo credits: La Ferretería by EGO
Atocha nº57. 28012. Madrid.
Bookings: 914297101
Opening times: Sun-Thurs. 11:00 to 00:30 / Fri-Sat. 11:00 a 01:30.
Average price Leña bar: 25 euros.
Price tasting menu: From 50 euros.