Lifi vs Wifi. Faster, safer and healthier technology
Interview with Juan José González, Offices & Healthcare Business Manager at Signify
We are starting the year with many new developments. Now, more than ever, our great commitment to society will be to promote the wellbeing of people and the planet from the real estate sector. We have been working since 2018 on a new housing concept that will see the light of day in 2021: HOUSES THAT CARE FOR YOU. A conscious home that places the health of people and the planet at the centre of the design.
After two years of renovation, the first project is ready in the form of a coliving in Cantabria, a unique 16th century mansion that we have given a new contemporary use. As we have been announcing since the architecture festival Open House Madrid in September 2020, the time has come for WELLNESS REAL ESTATE. We can no longer remain indifferent to the new needs of our society.
Our coliving Casa de Mareas de Cantabria, includes measures focused on improving the well-being of its occupants. In Wellness Real Estate we take into account 10 basic pillars such as water, air, thermal comfort, movement, food, lighting, sound, the materials used, the community and the mind.
LiFi vs WiFi: faster, safer and healthier technology
Within the innovation measures that we are incorporating, we have the support of Signify Spain as an exceptional partner, whose pioneering LiFi internet connection technology has allowed us to be the first home known with this system for the project's coworking area. On the other hand, this technology contributes to reduce electromagnetic pollution, which is another objective to help achieve greater well-being within the space.
In this post we want to shed light on this innovative technology so we interviewed Juan José González, Offices & Healthcare Business Manager at Signify.
What is LiFi?
The LiFi system, introduced by Signify under the name Trulifi, is a wireless data transmission and reception technology using light waves, which can be integrated into Philips luminaires. These luminaires use the lighting infrastructure to provide a secure and reliable broadband connectivity network with a high speed of up to 250 Mbps, while maintaining the usual lighting quality.
2. What is the need and why does it arise?

This technology enables wireless communication in areas where radio signals are scarce or non-existent, or in RF-sensitive locations where health or safety reasons do not allow wireless communications. This avoids overexposure of people to RF signals. In addition, this technology also enables secure data transmission in areas where sensitive information is handled.

3. If we compare it with WiFi, what can we say: is it faster, more secure?

Advantages of LiFi vs WiFi

This technology uses light waves to provide secure and reliable broadband connectivity. As it does not use radio signals (like Bluethooth, WiFi, 4G/5G…) it allows wireless communication avoiding overexposure of people to radio frequency. It also makes it possible to connect in areas where it would otherwise not be possible, either because they are restricted areas or where the signal is weak.

Another aspect to highlight is the security it offers when transmitting data. This technology has an additional layer of security because, as light cannot pass through solid walls, a device connected to the computer with a direct line of sight to the light is needed to access the network.

Current disadvantages LiFi vs WiFi

In order to ensure secure data transmission via LiFi, it is necessary to use a device connected to the computer via USB (dongle) that allows access to the connection, communicating the device to be connected with the LiFi emitters. In this way, the possibilities of connection through this technology are reduced to the benefit of security in the transmission and reception of data, as well as speed.

4. Where is it being used and which sectors are using it?

One of our most recent projects is Casas que cuidan de ti, a coliving inaugurated by The Sibarist in Escalante, Cantabria, in which we have installed Trulifi technology to offer a secure, broadband data connection to the space while ensuring the well-being and health of those present by eliminating radiofrequency in the connection.

Our projects also include offices such as Incubex in Bangalore (India), Orange in Paris (France) and Atea in Stavanger (Norway). In addition, this technology has also been installed in buses and work is underway with the French company Latécoère to incorporate Trulifi in aeroplanes.

These LiFi systems are well suited for use in offices, factories, transport, hospitality and public places. In general, the use of this technology is recommended for any place where wireless connection is poor, inaccessible or restricted.

5. What is needed for this technology to become widespread?

This is a nascent technology, only a couple of years old. In this period, we have already experienced a breakthrough in the connection speed supported by this technology, as well as the use of different types of visible and non-visible light for its connections.

The connectivity through the photoreceptor device (dongle) is, perhaps, an impediment to the rapid implementation of this technology, as it limits the connection possibilities.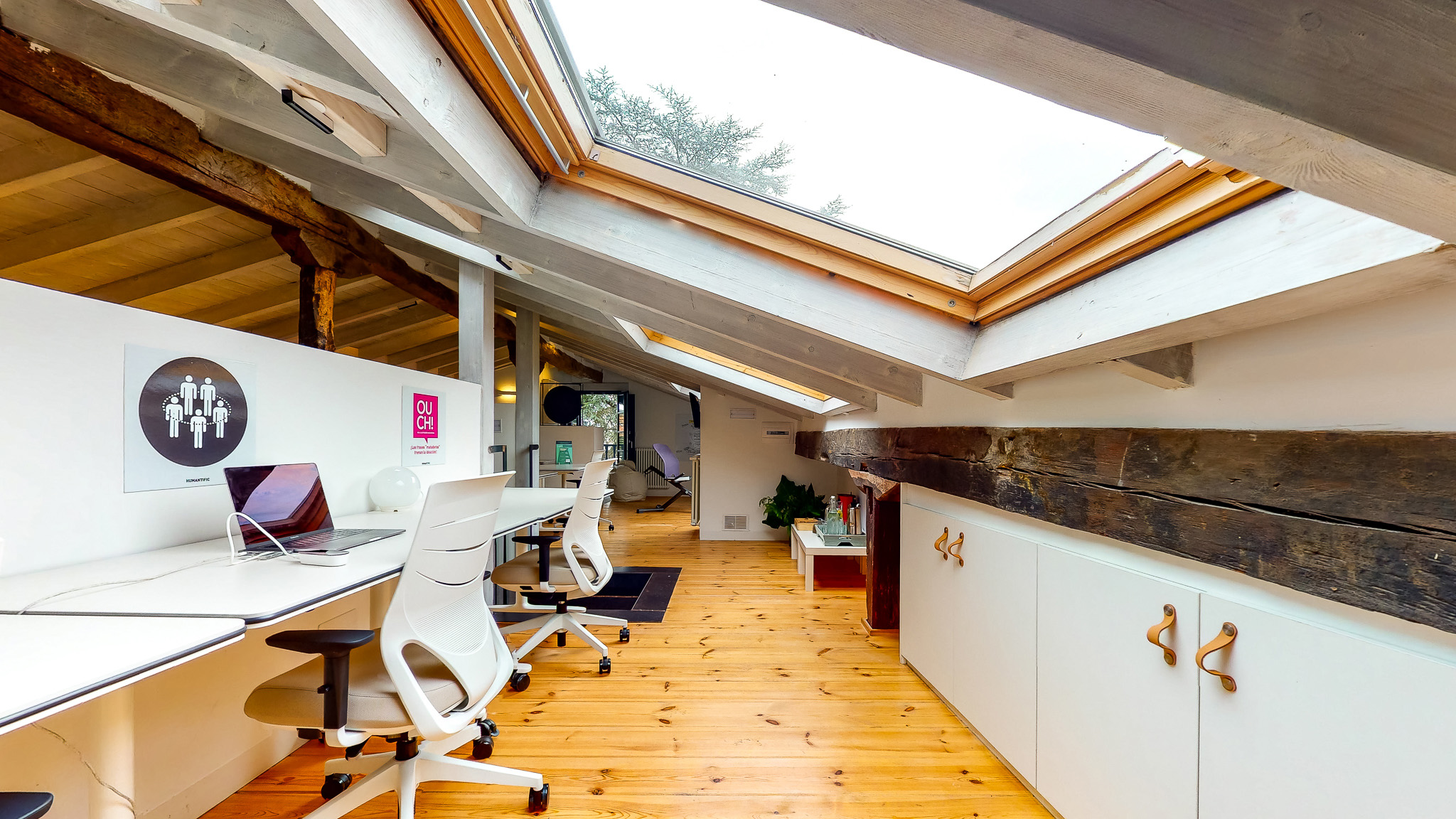 Coworking of the coliving Casa de Mareas