Madrid in five gastro novelties
The openings, in the city of Madrid, follow one after the other. They do not stop. More and more new and original gastronomic concepts are populating the city's busiest streets and neighbourhoods, making it one of the most gastronomic stops on the planet.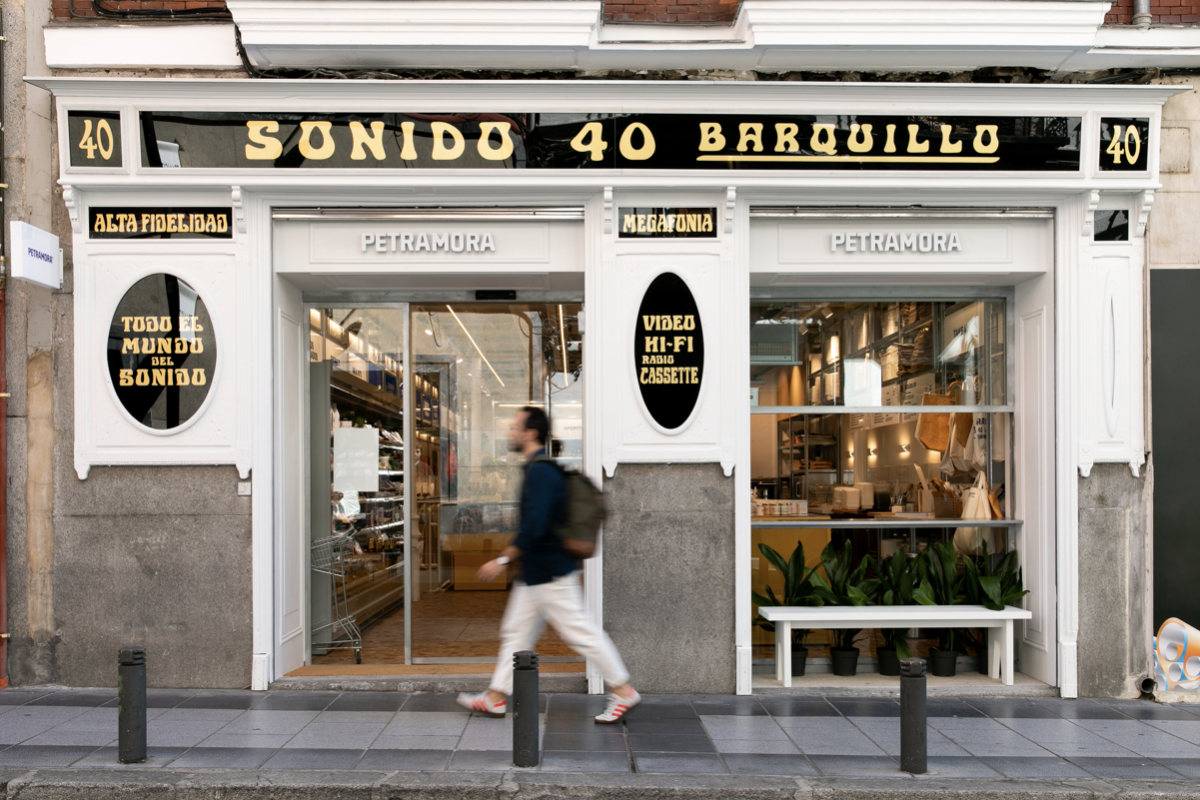 Are you one of those who think that going to the supermarket is an act where aesthetics are left to one side? You will change your mind when you walk through the doors of PETRAMORA's new space in Madrid's Calle Barquillo, a shop for lovers of gourmet products and the "zero-kilometre" trend. Are you a fan of Basque-Navarrese cuisine? You'll find your gastronomic temple in the restaurant EL PAÑUELO, just a few metres from Puerta de Alcalá. The authentic American smash burger? You can have it at KRICKY PELTON, the (minimalist) burger joint of the moment. Are you tired of the city's classic century-old confectioneries? Visit UMIBAKE and let yourself be surprised by its original proposal of Japanese sweets, with "mochi" or "umisan" as protagonists. Dining, dancing and singing? It's possible at the new BARBARA ANN SOL, a fun restaurant with a dance floor where you can enjoy the best music. The capital is at its peak, discover it through these five gastronomic novelties that will delight the most intrepid foodies.
KRICKY PELTON, THE AUTHENTIC SMASH BURGER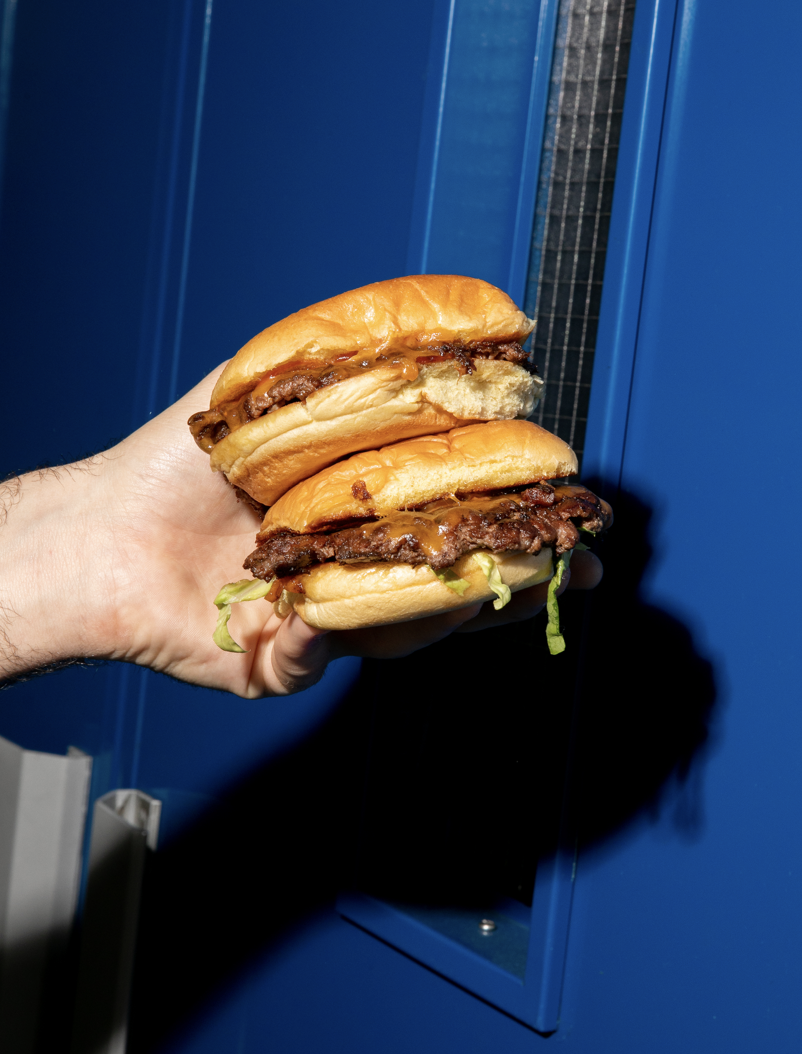 A hamburger can also become a son's affectionate tribute to his mother. This happens at KRICKY PELTON, the project of the young composer and singer Jota Navasqües. Born in Dallas, he has launched this gastronomic concept located at 61 Modesto Lafuente Street, which has become a must for smash burger lovers. A project that brings the authentic American hamburger to the city centre and also offers such appetising dishes as its Dallas Cowboys chicken fingers or its delicious Texas Rangers wings brushed, dipped and flambéed with Texan BBQ sauce. You can't leave without digging into the sweet part of their menu, such as their juicy and authentic American-style pancakes accompanied by homemade maple syrup or Nutella and cream ice cream. The décor, which lacks no detail, is the work of the renowned Plantea Estudio. Minimalism and materials such as leather, steel and chestnut wood are the protagonists of a space that undoubtedly manages to elevate the classic hamburger restaurant concept. Will it become your new favourite hamburger?
PETRAMORA, THE SUPERMARKET REINVENTS ITSELF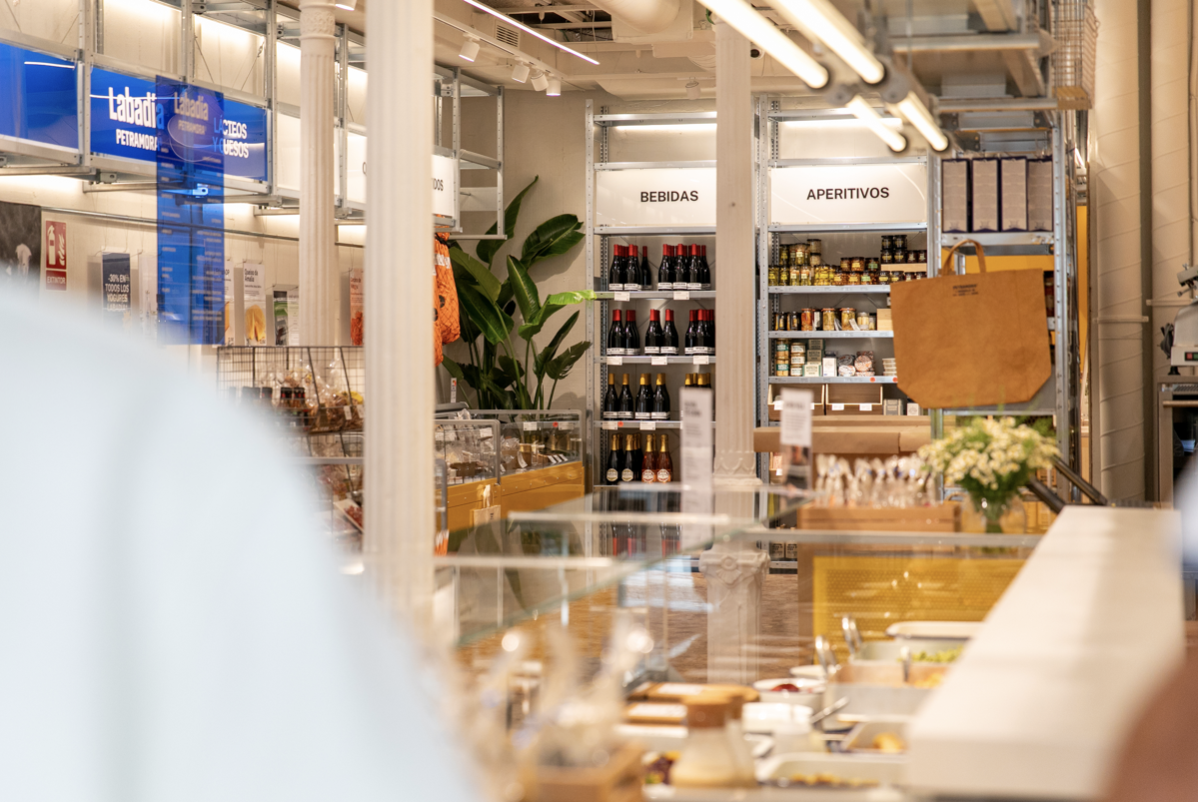 Who said that supermarkets can't be beautiful? PETRAMORA's new space has arrived to confirm it: they can be. There were many who missed their emblematic shop in Ayala street, opposite the Mercado de la Paz. After twelve years in business, this original and carefully selected gastronomic brand has just opened a new shop at number 40 on Calle Barquillo in Madrid. "The meeting place for small and medium-sized food producers for all those people who want to enjoy seasonal and quality products", is how the project defines itself. This new space, with an air of a grocery store and marked industrial architecture, has become a meeting point where you can find and get your hands on an infinite selection of their own products, 100% handmade and closely linked to the interesting "zero kilometre" concept. Sausages, oils, cheeses, preserves, their own D.O. wines, pasture-raised meat or dairy products from their Dehesa de la Guadaña are just some of the options. They are also expanding their gastronomic offer and are committed to ready-to-eat dishes prepared by Olivia te cuida or the Catalan chef Jordi Vilá, which you can eat at their high tables or take away. The perfect place to give (and surprise) gastronomy lovers.
EL PAÑUELO, AN ODE TO BASQUE-NAVARRESE CUISINE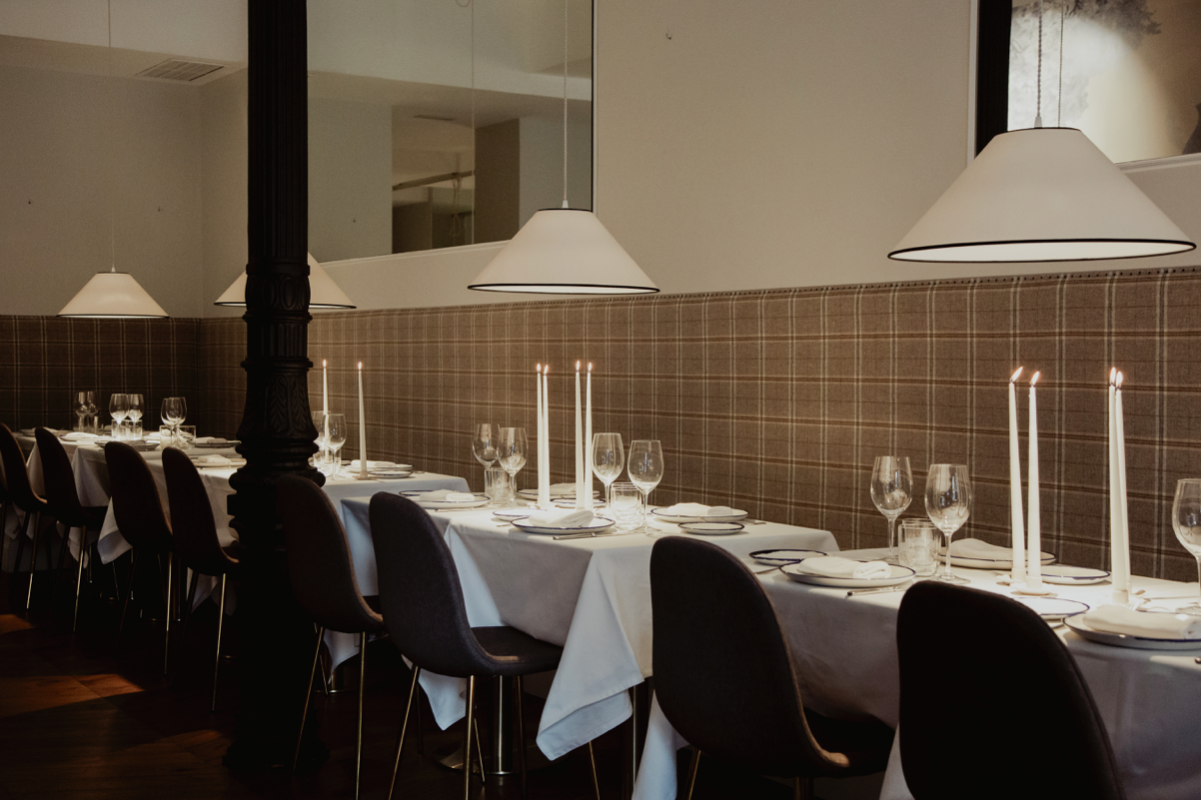 It has just opened its doors and, located next to the emblematic and centrally located Puerta de Alcalá, it is presented as an authentic tribute to traditional Basque-Navarrese cuisine. Chef Ignacio Martínez Galdón and his two daughters, Arantxa and Marta, have set up this painstaking project whose main objective is to bring the magic of the cuisine and know-how of their home-restaurant "La Sal Gorda", located in Baqueira Beret, to the capital. Its enveloping décor makes diners feel at home. High ceilings, embracing fabrics, warm light and candles lit on the tables are the protagonists of an interior design that will captivate you. Its gastronomic offer, focused on respect for the product, includes dishes such as eggs with elvers, sirloin steak with foie gras or Donostia-style sea bass, the best option for fish lovers. Among the starters, you can't leave without trying the asparagus, the crispy asparagus or the foie carpaccio. The choice of dessert, here, will not be complicated. As a finishing touch you will have to try "El Pañuelo", a dessert created by the chef after whom the restaurant is named, a crispy puff pastry filled with old-fashioned cheese, accompanied by vanilla ice cream or chocolate cream, and crowned with a delicious scoop of chocolate ice cream. You'll leave and want to come back.
UMIBAKE'S JAPANESE SWEETS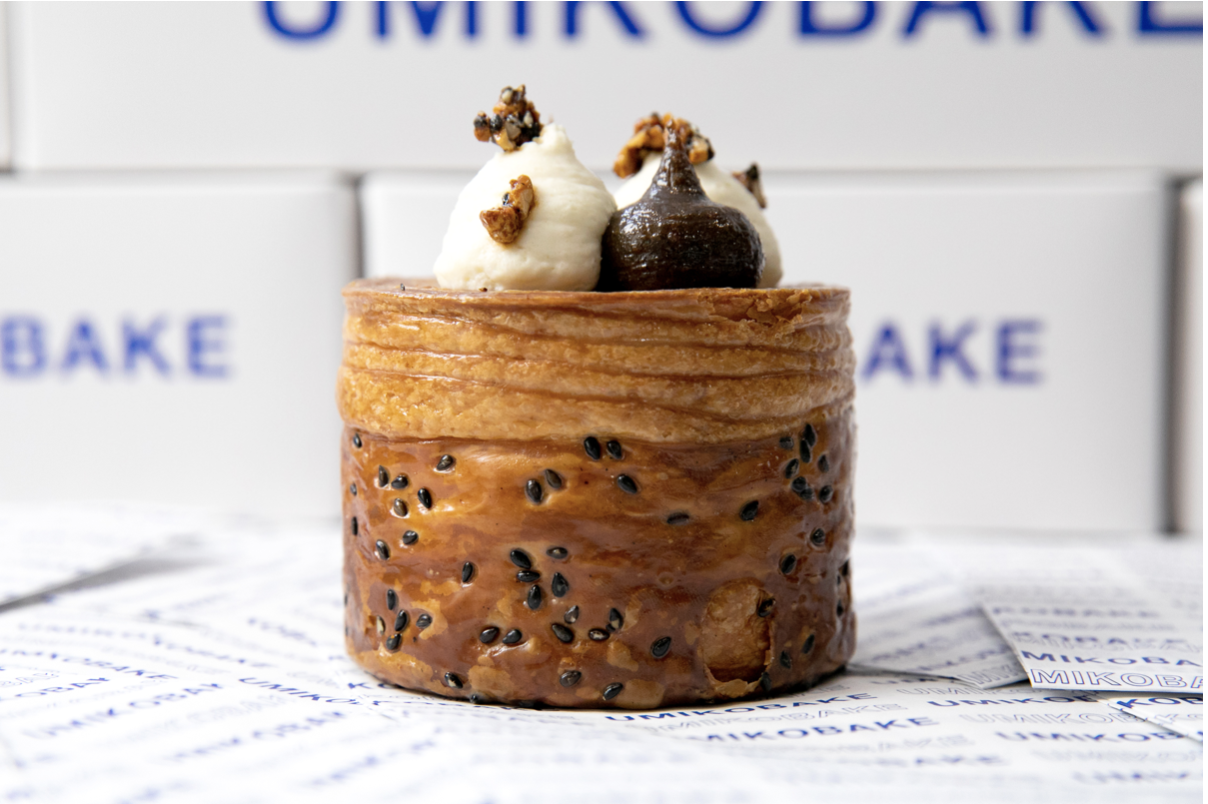 Madrid is full of century-old confectioneries, but UMIKOBAKE has arrived to revolutionise the capital's sweet offerings, bringing original Japanese fusion pastries to the city centre. Chefs Juan Alcaide and Pablo Álvaro, with the help of pastry chef Alejandro García, are returning to the premises where their gastronomic adventure began, at number 18 Los Madrazo street, to launch a project in which dough, flavour and colours are the absolute protagonists. "With the opening of Umikobake, we are looking to continue with the essence of Umiko, which always offers something innovative and unexpected, but this time linked to childhood and those sweet flavours that always bring us so much happiness", explains Alejandro García. The products of this original patisserie, made every day in his workshop, are built with Japanese influences but also draw on classic French patisserie. Mochi, the Japanese sweet par excellence, is one of the flagships of this project and is filled with ingredients such as hazelnut praline, green tea with yuzu, raspberry, chocolate, vanilla with salted caramel, cookie, cheesecake or carrot cake. The jewel in the crown? The "umisan", a reinterpretation of the classic French croissant that can be eaten sweet or savoury, with fillings such as tiramisu, green tea, raspberry, chocolate, cinnamon, kouign amann or the original popcorn corn.
DINNER AND DANCE, AT BARBARA ANN SOL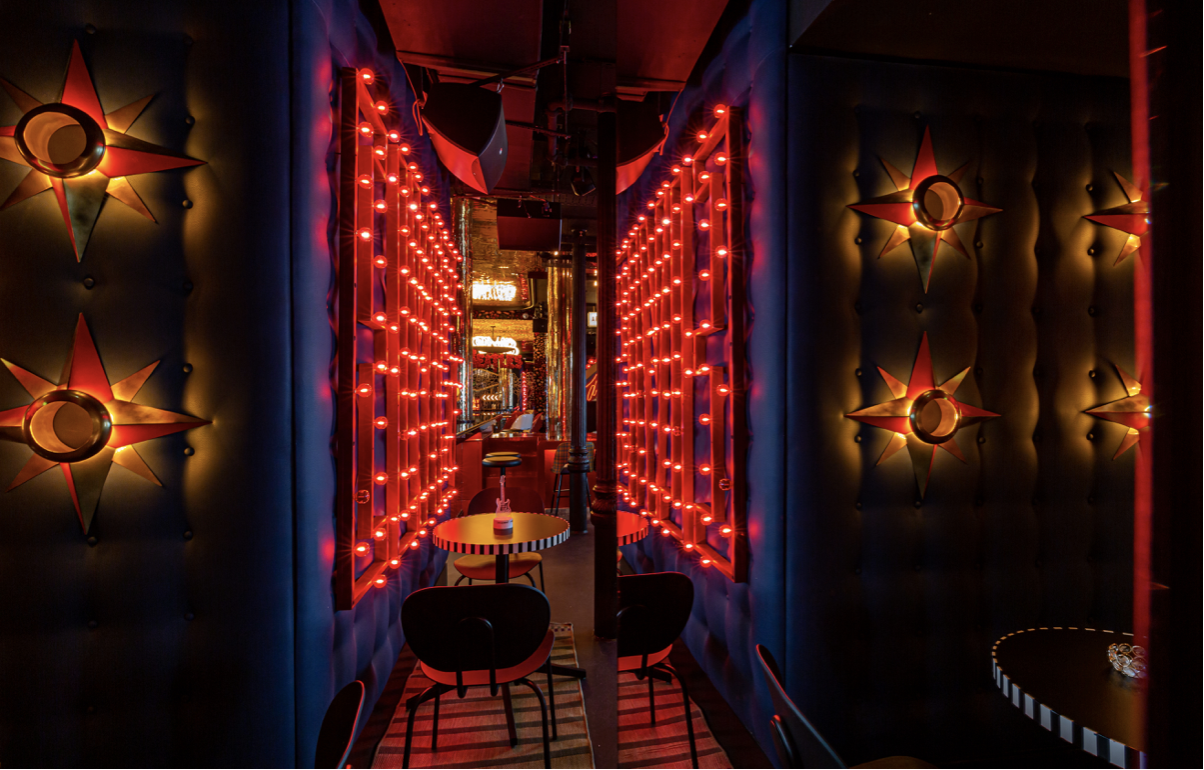 "Dinner, dance and sing". It sounds like the title of a movie, but at the new BARBARA ANN SOL all this is possible. Dine, dance and sing. From midnight onwards, this sophisticated restaurant turns into a nightclub. The music gets louder and the dance floor starts to fill up. Its gastronomic proposal, signed by the chef Pepe Roch, offers a fusion menu that will allow the diner to travel without having to leave the table. Asia, South America, Italy and Spain will be some of the stops. You can't leave without trying his prawn gyozas with ponzu sauce and radishes, the cochinita pibil tacos with guacamango and chipotle, one of his artisan pizzas such as the truffled stracciatella and candied cherries, or classics such as the Iberian ham and truffle croquettes, the oxtail pan bao with hoisin sauce or the tom kha and lemongrass mussels. Food pairing is an important point here, as they have an original cocktail menu, from the most classic to the most creative. "Like Freddie Mercury's legendary parties remembered until posterity, this is what the nights at the new Barbara Ann Sol promise to be like", says the project. What are you waiting for to dine and hit the dance floor?
Editor: Álex de la Rosa
Álex is a journalist and a reference in the world of gastronomy, creator of the successful blog "Que no me la den con queso".