Mallorca's best-kept secret: The hinterland that rivals Tuscany
Beyond the coast and the hustle and bustle of the tourist areas lies a hidden paradise that few have discovered: the captivating interior.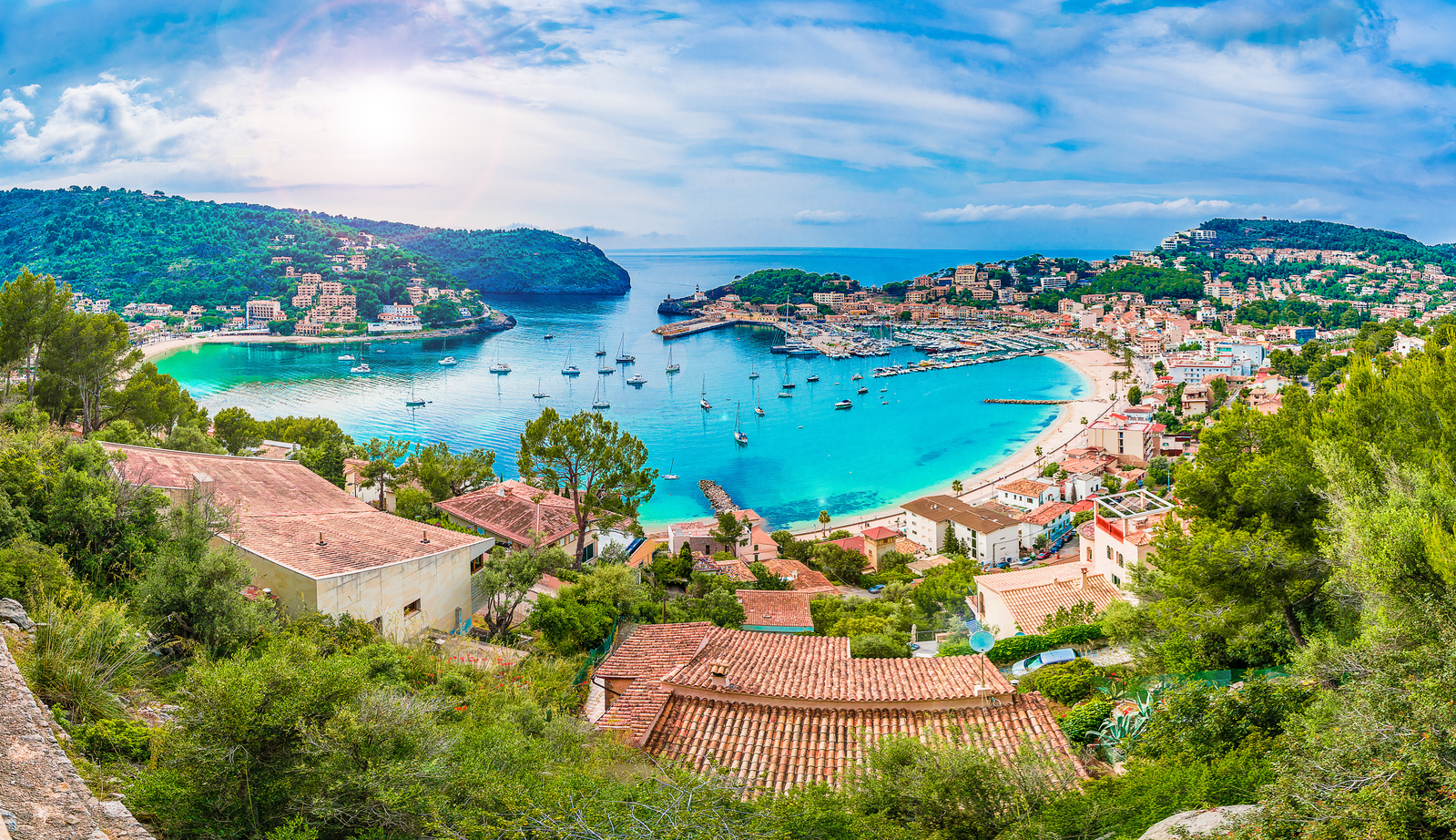 With its beautiful beaches and its vibrant life, Mallorca has earned a deserved reputation as one of the most exclusive tourist destinations of Spain. However, beyond the coast and the bustle of the tourist areas, there is a hidden paradise that few have discovered: the inner cautivator of Mallorca.
With its impressive natural beauty and its charm rustic charm, this region of the island has been shared with the famous Italian Toscana. Delve into captivating landscapes, charming mountain villages, delicious gastronomy and discover the rich history and culture that await in every corner and make the interior of Mallorca a hidden gem.
An island steeped in history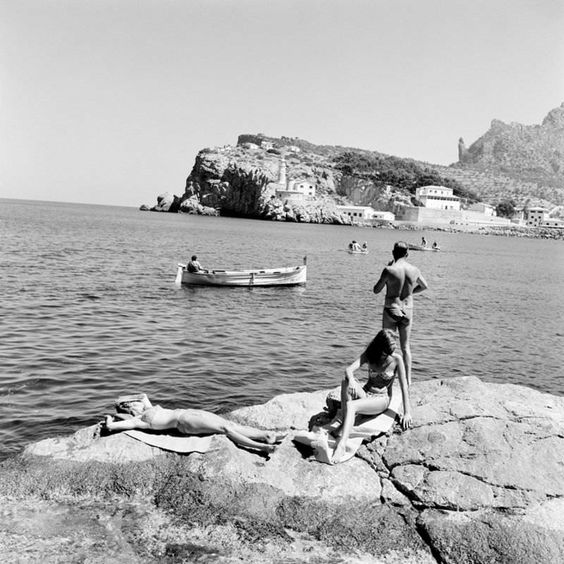 Mallorca is an island that has witnessed a rich and fascinating history dating back thousands of years. It encompasses the influence of different cultures and civilizations. From the first prehistoric settlers to the Romans, the Arabs and the Catalans. Each period has left its legacy on this Mediterranean island. Exploring the archaeological remains, strolling the cobblestone streets of Palma and marveling at the ancient palaces and castles allows us to immerse ourselves in Mallorca's past.
In every corner of this unique island, one can find the vestiges of a rich and diverse history that is still alive in the present.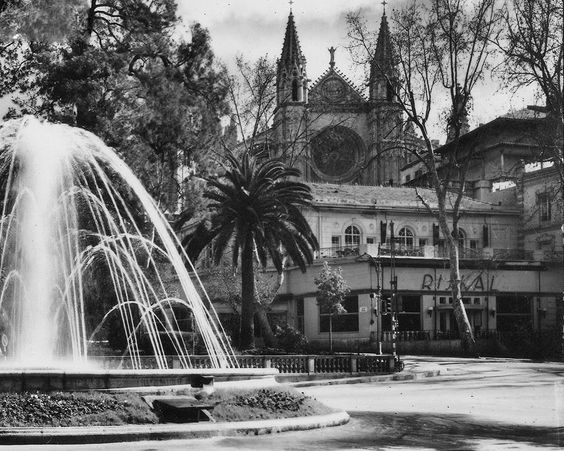 An island for all tastes
From paradisiacal beaches and charming villages to breathtaking mountains and beautiful natural landscapes, Mallorca has something special for everyone who visits. Join us as we explore some of the highlights of this wonderful island.
The island's capital, Palma, is the perfect starting point to discover Mallorca. With its impressive Gothic cathedral, La Seu, and old town full of cobbled streets and charming squares, Palma is a true historical treasure, today synonymous with a vibrant and cosmopolitan city.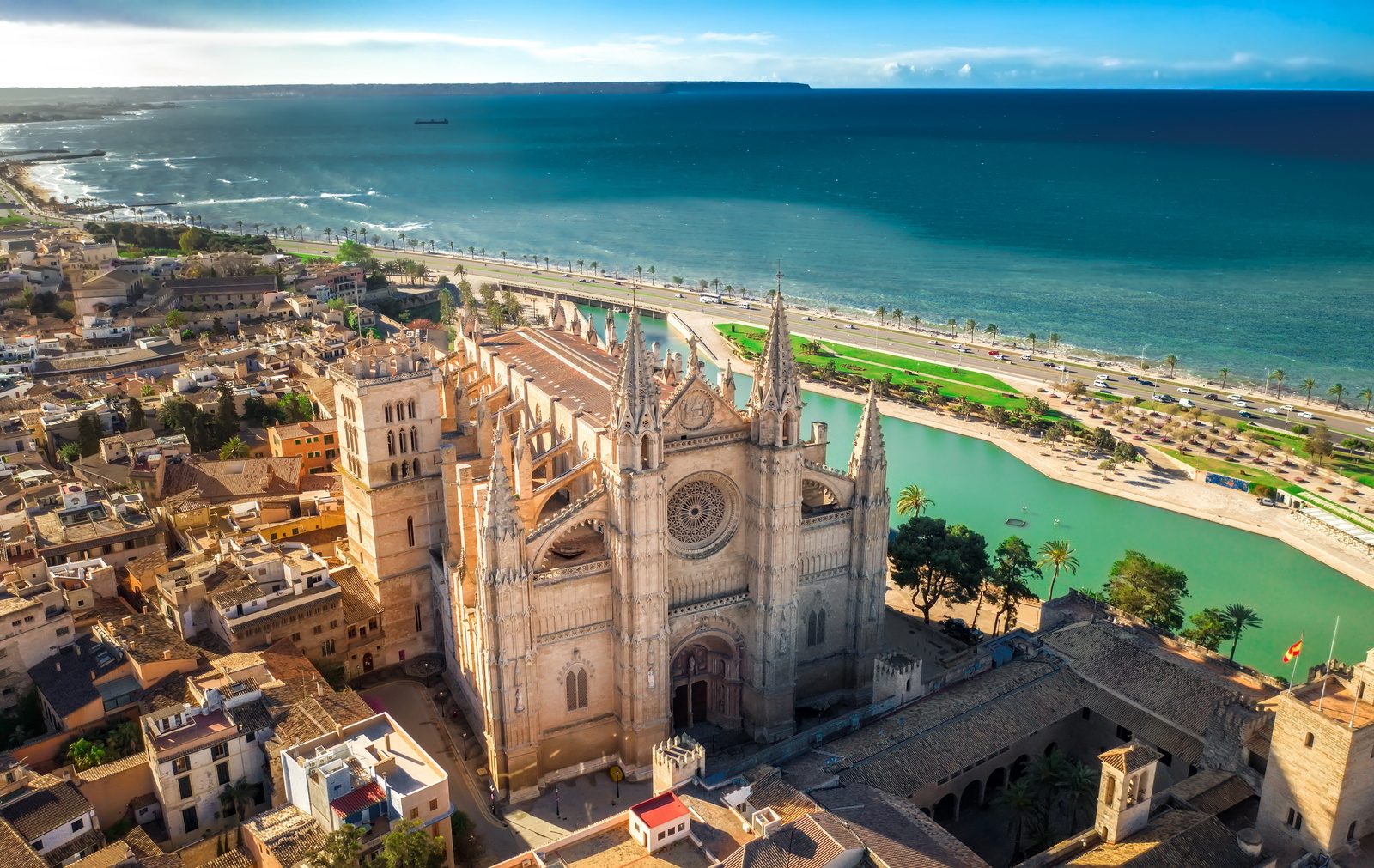 Serra de Tramuntana located on the northwest coast, is a spectacular mountain range declared a World Heritage Site by UNESCO. Dreamlike landscapes, breathtaking cliffs and picturesque mountain villages, such as Valldemossa and Deià. It is the perfect destination for hiking, cycling and enjoying unique panoramic views.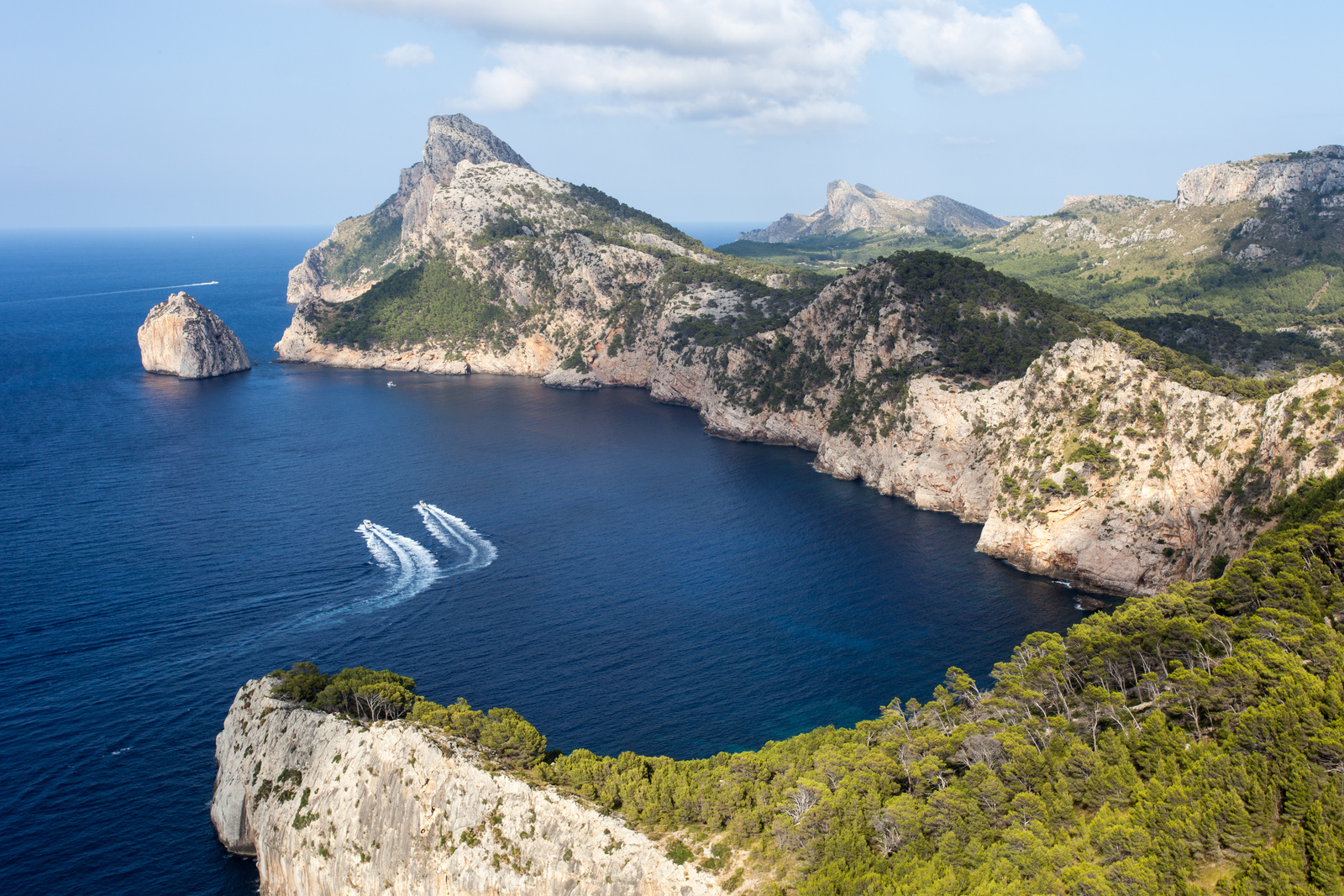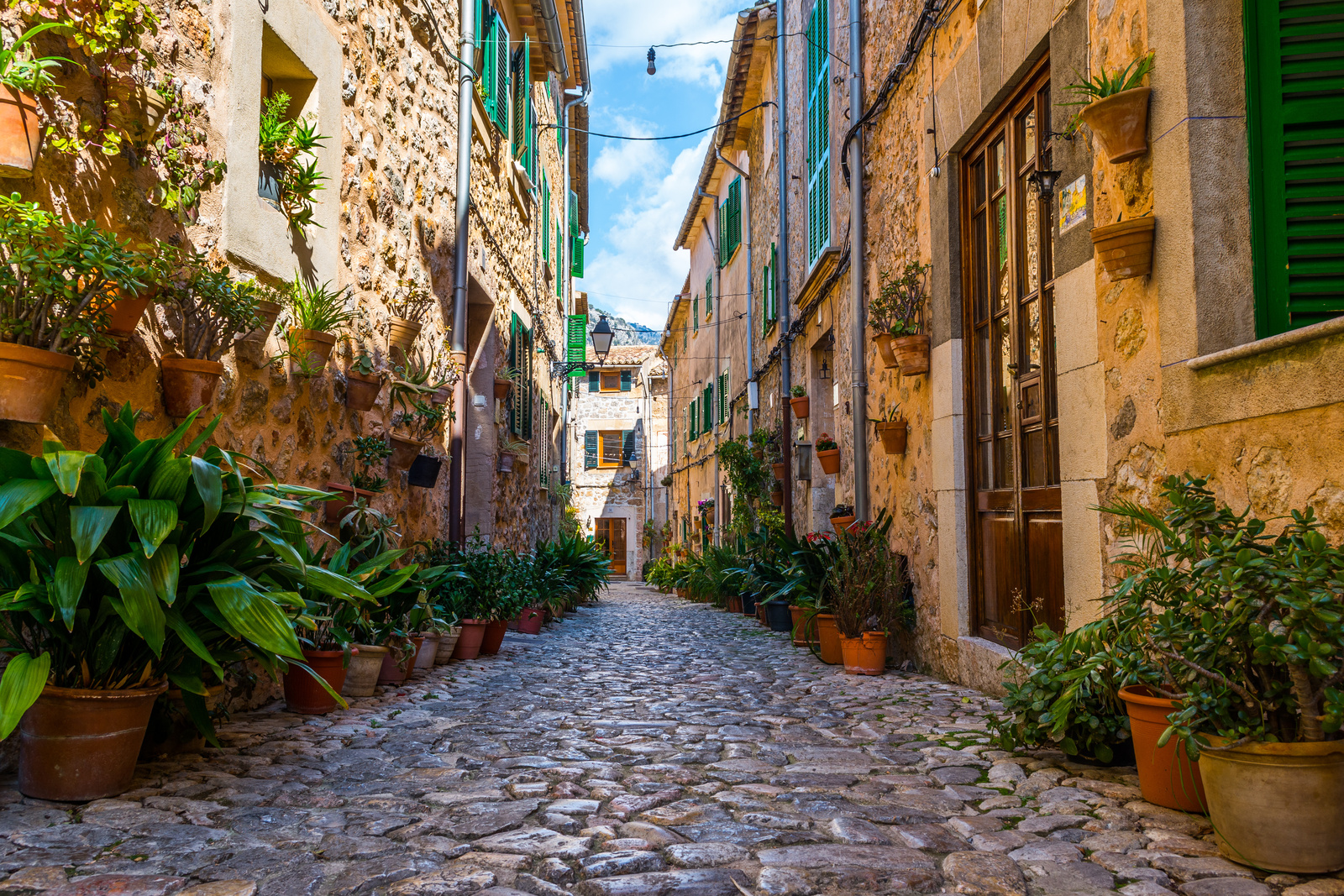 To comfortably explore this area we recommend you to stay in our strategic 11th century villa, located in a network of narrow streets with flowers, small stores and authentic restaurants. You will be able to enjoy the slow life with authentic Majorcan flavor.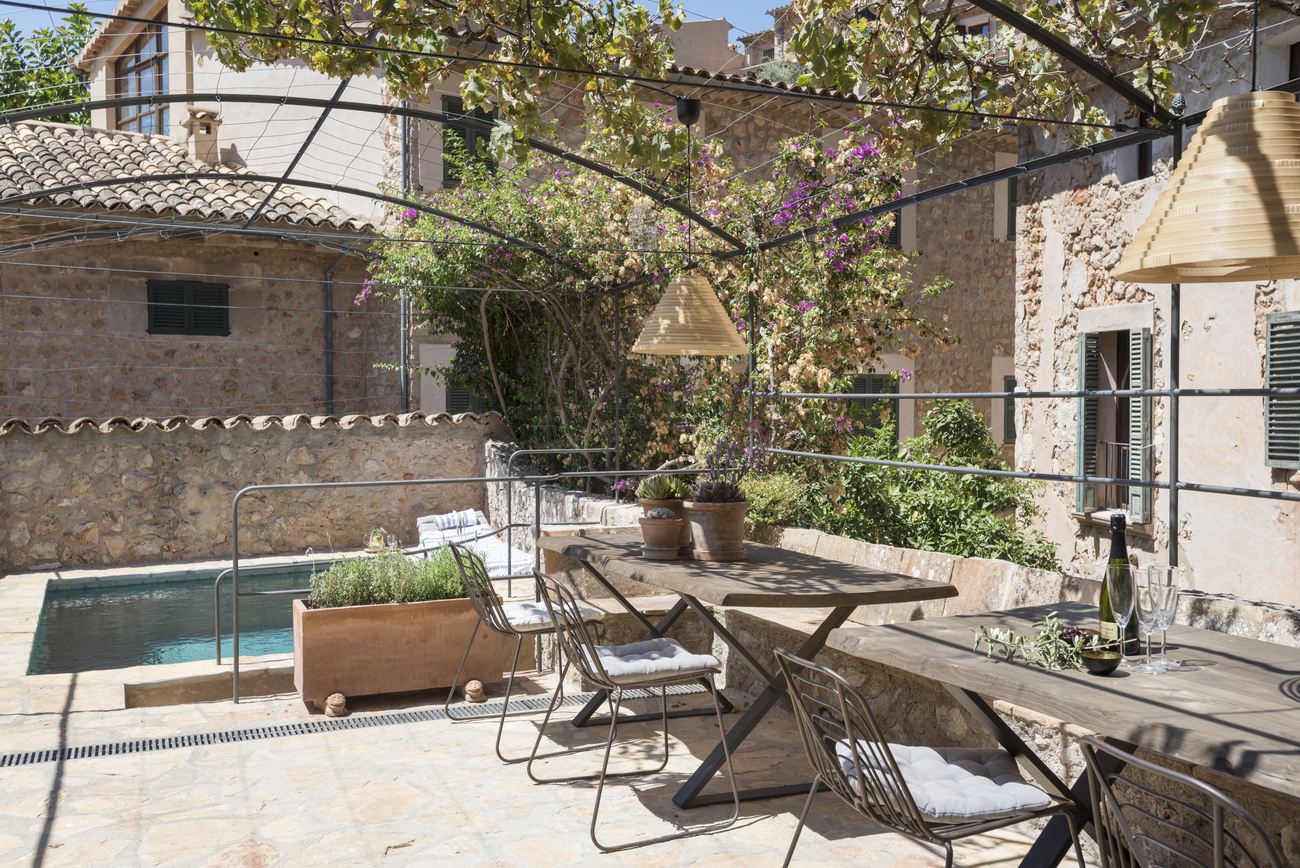 The north coast, known for its picturesque beaches and crystal clear waters. The bay of Alcudia, with its miles of fine white sand, is a paradise for sun and sea lovers. In addition, Puerto Pollensa offers Mediterranean charm with its picturesque harbor and breathtaking views of the bay. Water sports enthusiasts will find here a wide range of activities to enjoy.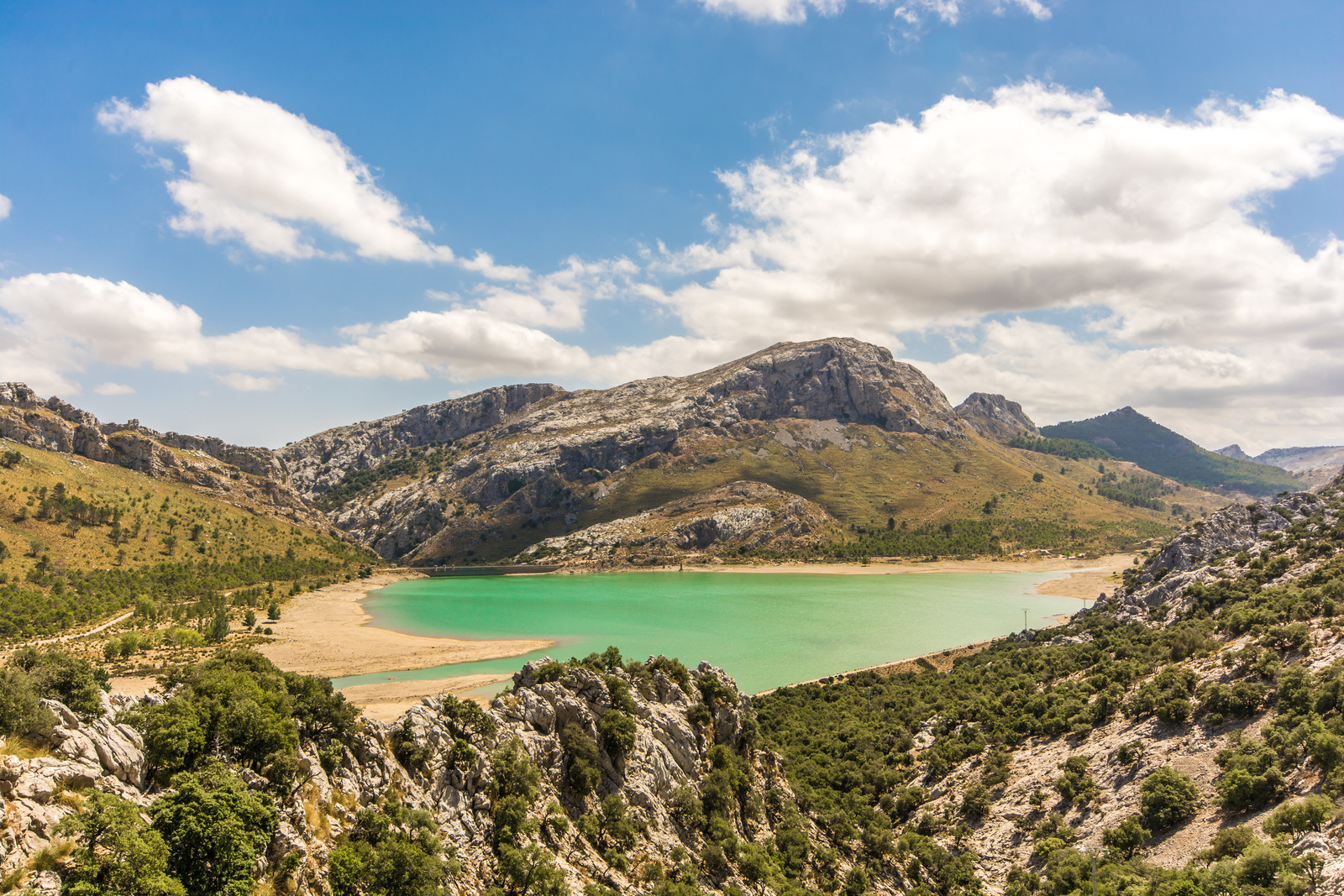 The east coast of Mallorca is famous for its beautiful coves and bays. Cala d'Or, with its cobbled streets and white houses, will transport you to an idyllic Mediterranean atmosphere. Cala Millor and Sa Coma offer golden sandy beaches and a wide selection of hotels and restaurants. In addition, the Mondragó Natural Park, with its breathtaking trails and unspoiled coves, is a perfect place for nature lovers.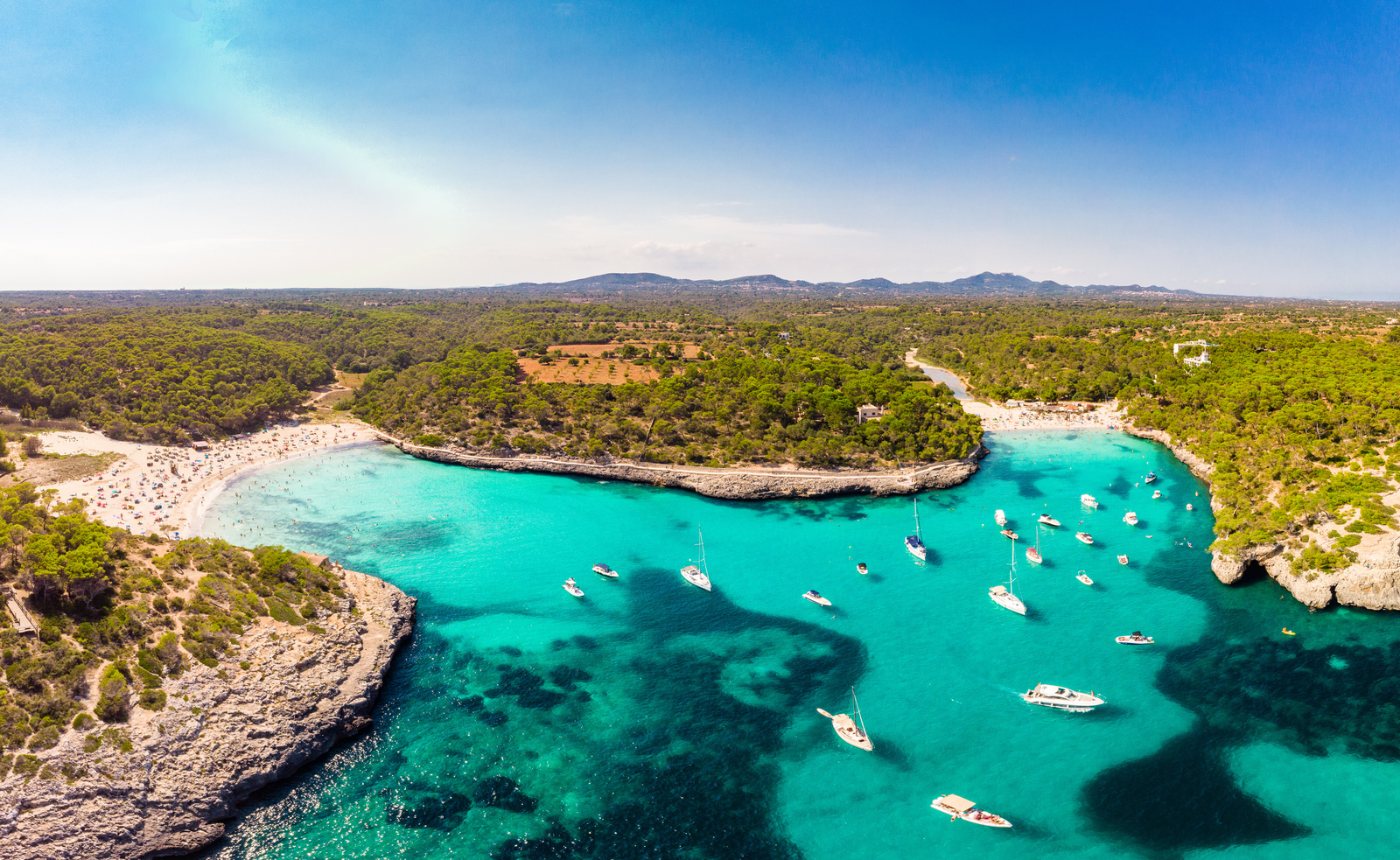 The heart of Mallorca, its interior, is the last vestige to be discovered; one that remains authentic and much more untouched by the passage of time. Here you will find green fields, centuries-old olive groves and vineyards stretching as far as the eye can see. Exploring the interior of the island will give you a unique insight into its natural and rural beauty.
It is to enter a natural paradise, far from the hustle and bustle and crowds. Natural beauty is on full display, with rolling hills, fertile valleys and diverse flora and fauna that will surprise you at every turn. Meandering trails invite you to explore the land, breathe fresh air and enjoy endless panoramic views. The rural charm of Mallorca's interior is an invitation to unwind and immerse yourself in the tranquility of country life.
The interior of Mallorca is home to a network of impressive caves. The most famous is the Cueva del Drach (Dragon Cave), located in Porto Cristo. Inside is a subway lake called Lago Martel, where classical music concerts are held. Other notable caves include the Cueva de Hams and the Cueva de Artà.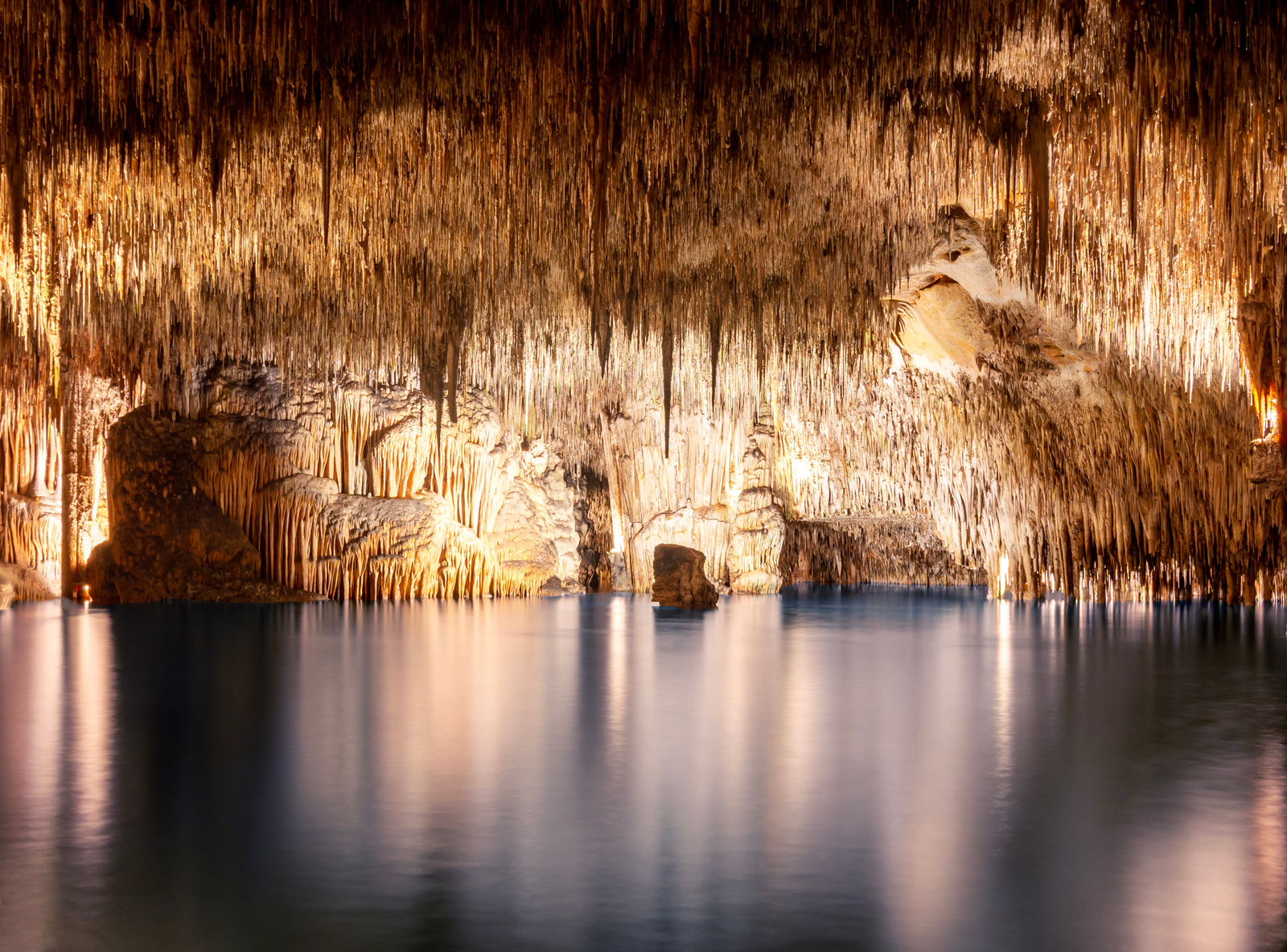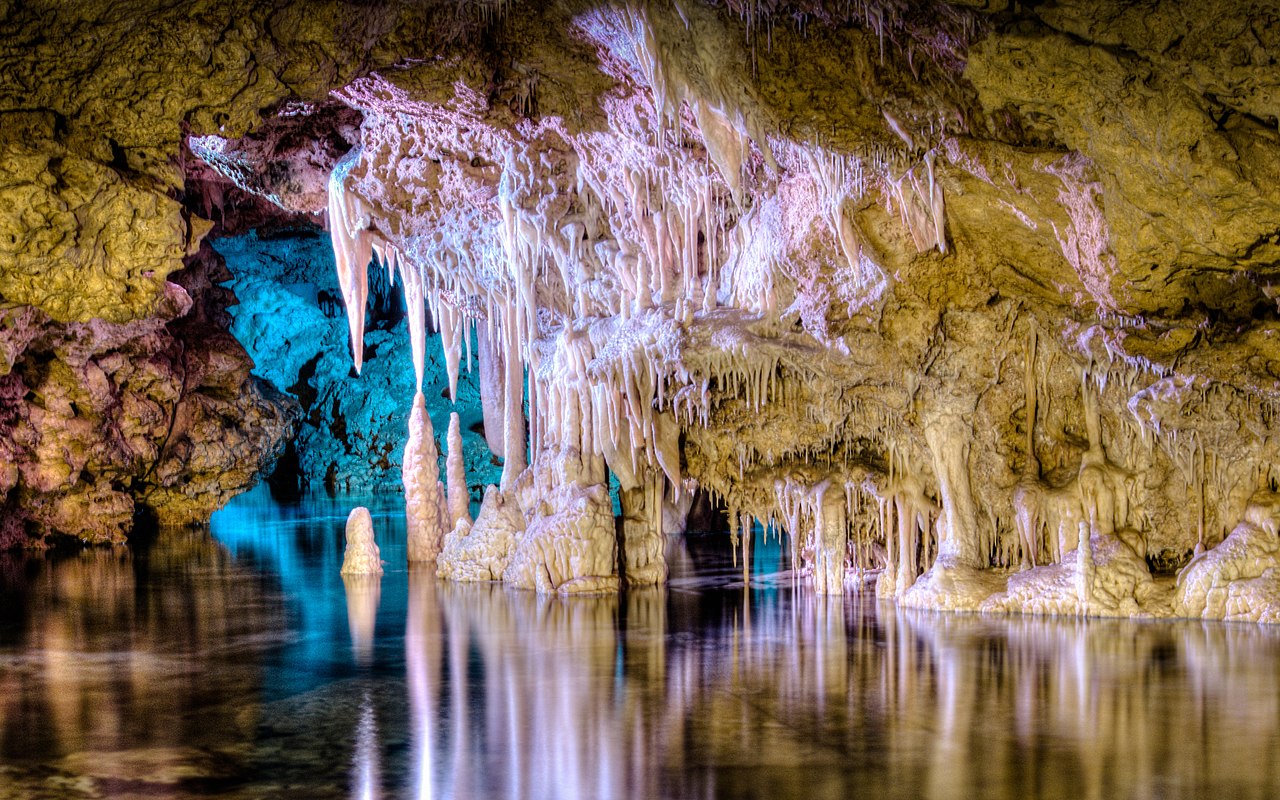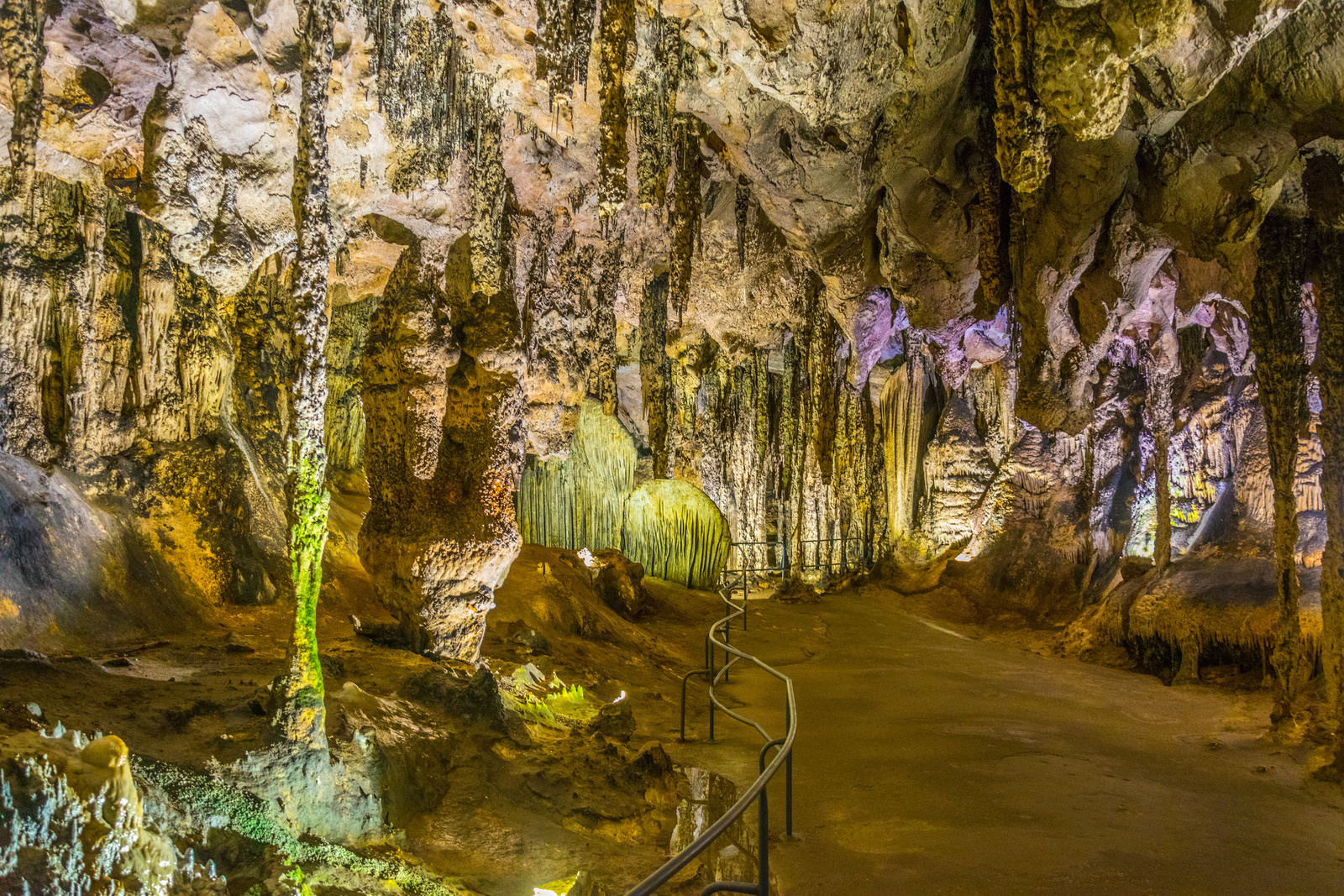 We have made a selection of charming inland villages that invite you to immerse yourself in their authenticity and enjoy the quiet and peaceful life.
Sineu, known for its weekly market, is a place that takes you back in time, where local farmers and artisans gather to share their products and traditions. Here you can savor authentic Mallorcan gastronomy and experience the warmth of its people.
Santa Maria del Camí gives you the opportunity to discover the art of viticulture in Mallorca. Its wine cellars invite you to wine tastings and sample the exquisite wines of the region. Immerse yourself in the world of flavors and aromas and discover the passion and dedication that Mallorcan winemakers put into each bottle.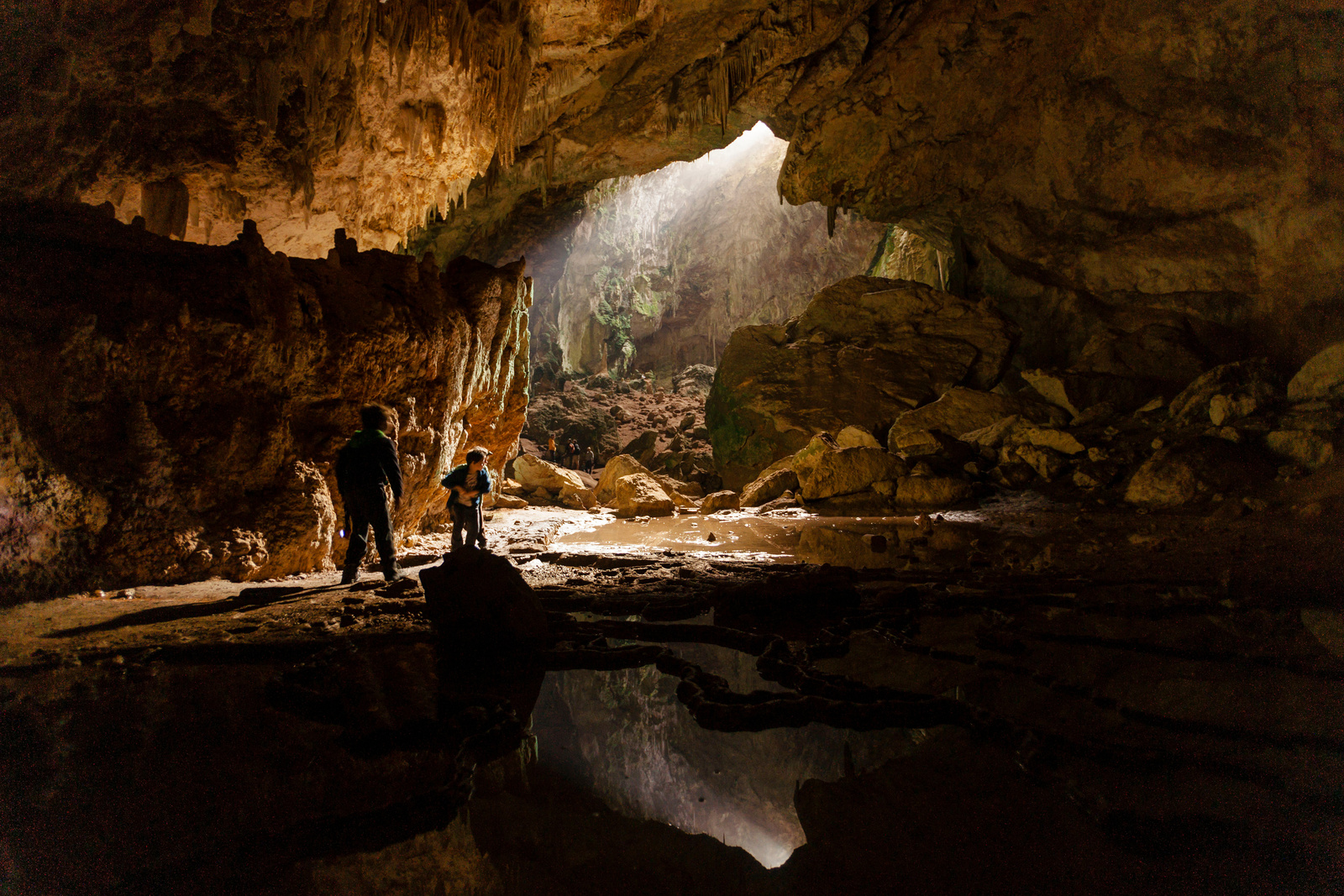 Llucmajor will transport you back in time. Its old town will surprise you with its cobbled streets, stone houses and a charming central square. In addition, you can enjoy the authentic local cuisine in the cozy restaurants of the village, where you can taste traditional dishes and wines of the region.
To sleep we recommend staying in this old Possesió of the XVII century completely restored and converted into a spectacular villa updated with all the comforts and retaining the character of yesteryear.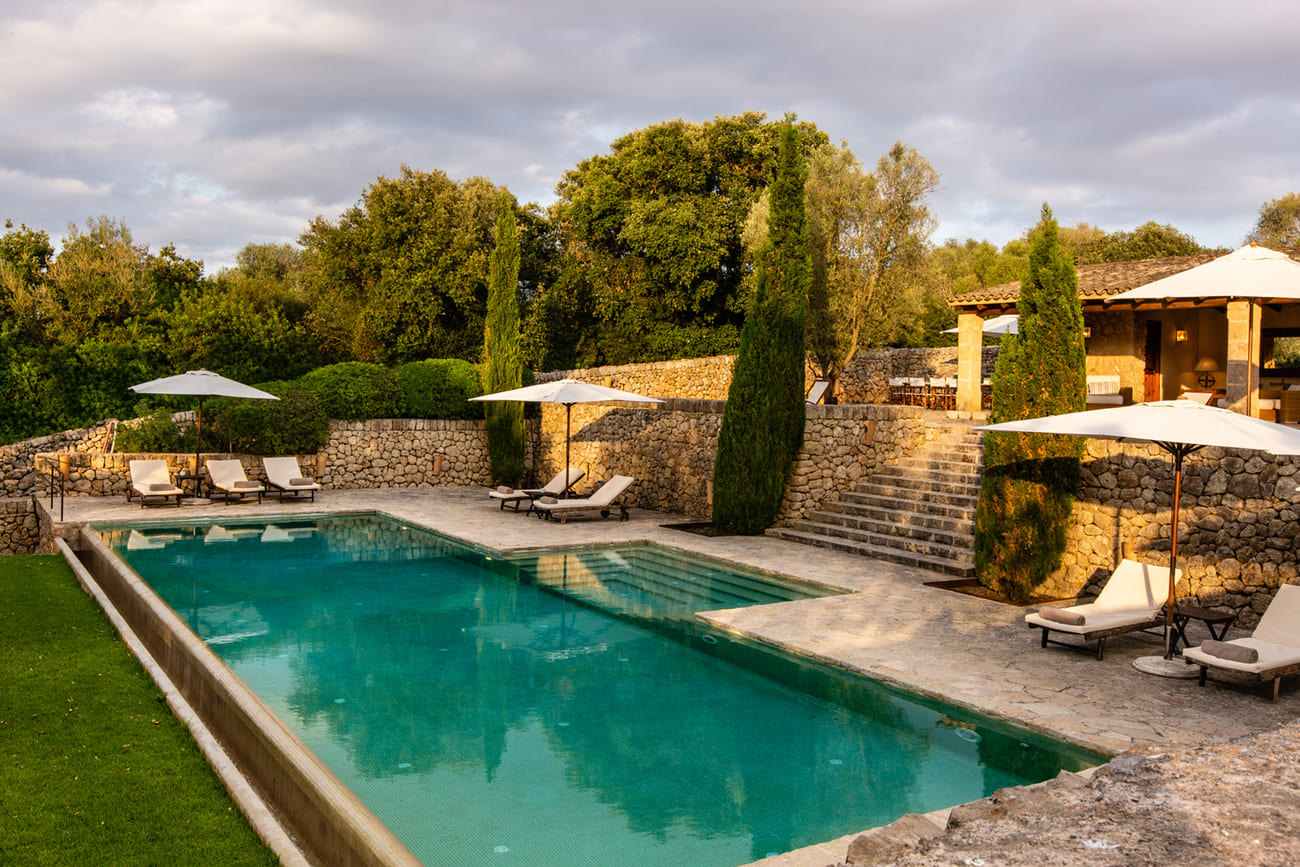 Binisalem is known for its winemaking tradition and picturesque rural landscape. It is home to family-owned wineries and vineyards producing high quality wines, making it an ideal destination for wine lovers. Stroll through its cobblestone streets and admire the traditional Mallorcan architecture, with stone houses and colorful facades. Visit some local wineries.
The village also has an impressive Gothic church and a lively central square, where you can relax and enjoy the Mallorcan atmosphere.
If you fancy staying in a more contemporary country property this old finca that retains the authentic Mallorcan flavor is a great choice. Relax with the scent of lavender and rosemary and the fragrance of the cypress trees, the best allies. Listening to the peace and tranquility of rural Mallorca is an experience.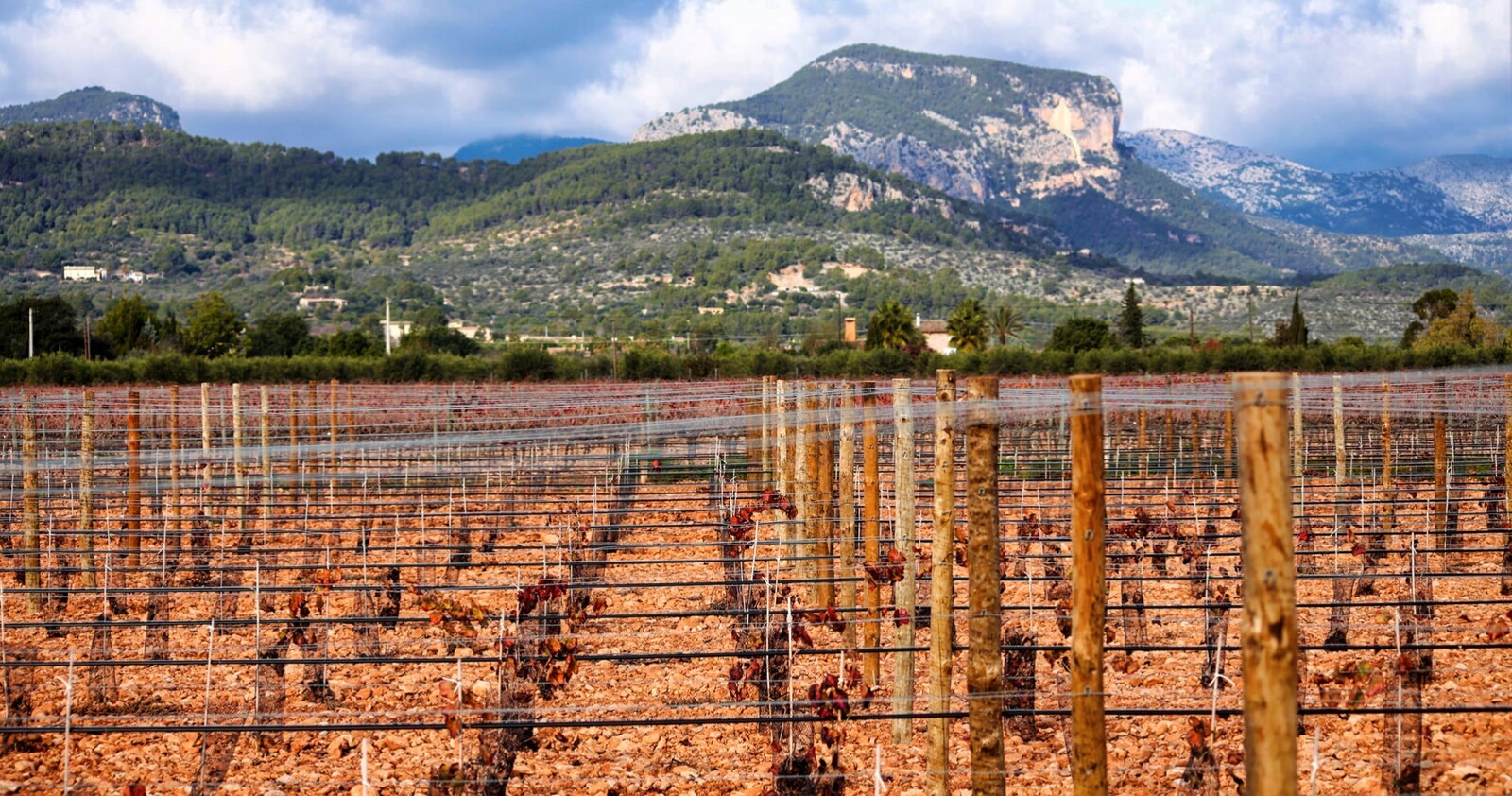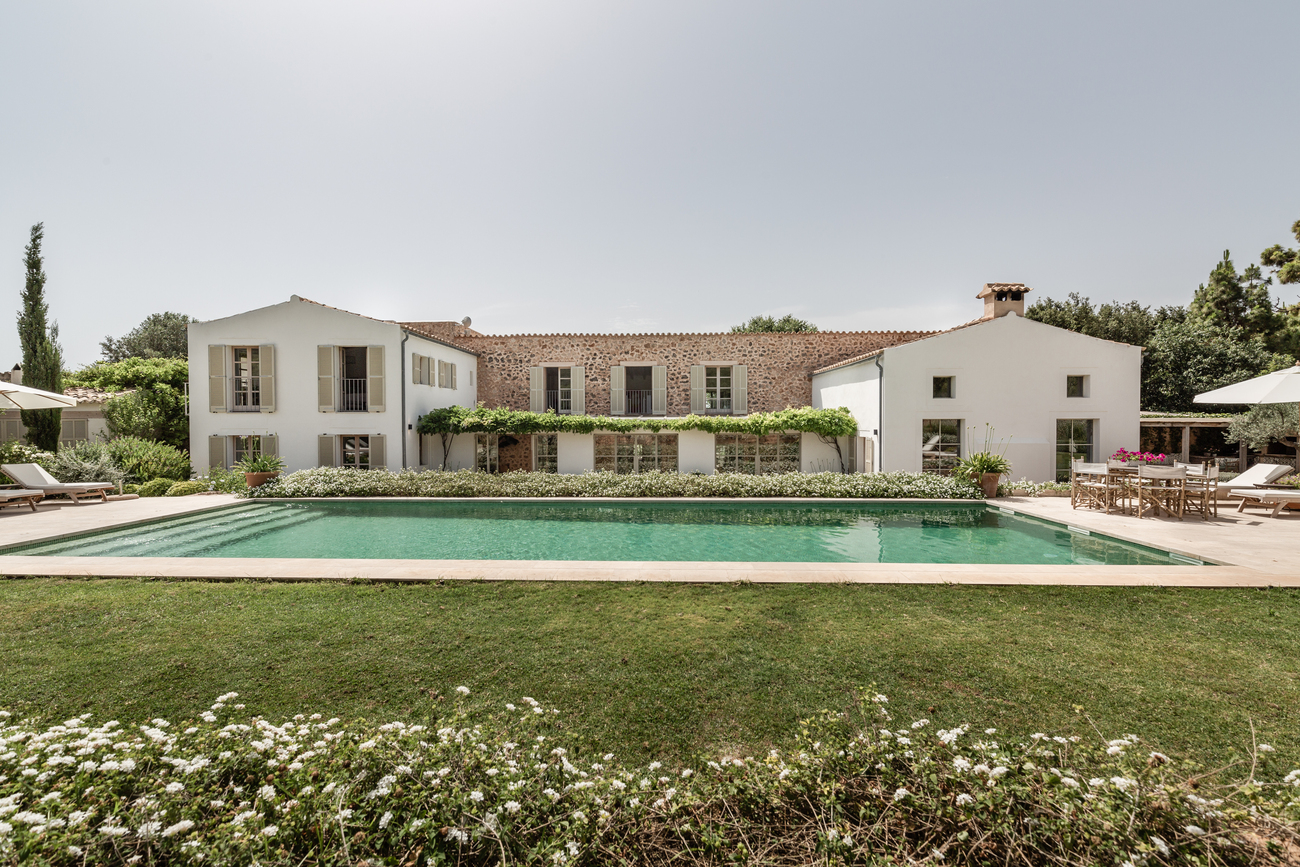 In addition, there are smaller but equally charming corners that offer an authentic Mallorcan experience in a serene rural setting.
Pina is a quiet and picturesque village with cobbled streets and stone houses that evoke a rustic charm. Here you will find the authenticity of rural Mallorcan life at its best.
Maria de la Salut, another small treasure, captivates with its traditional architecture and relaxed atmosphere. Explore its narrow streets and immerse yourself in the daily life of its inhabitants.
Cura will surprise you with its panoramic views of the majestic Tramuntana mountain range and its natural surroundings. This quiet village is perfect for those seeking a retreat in the middle of nature.
Selva will seduce you with its natural beauty and tranquility. Enjoy its charming central square and explore the nearby trails that lead you to discover breathtaking landscapes.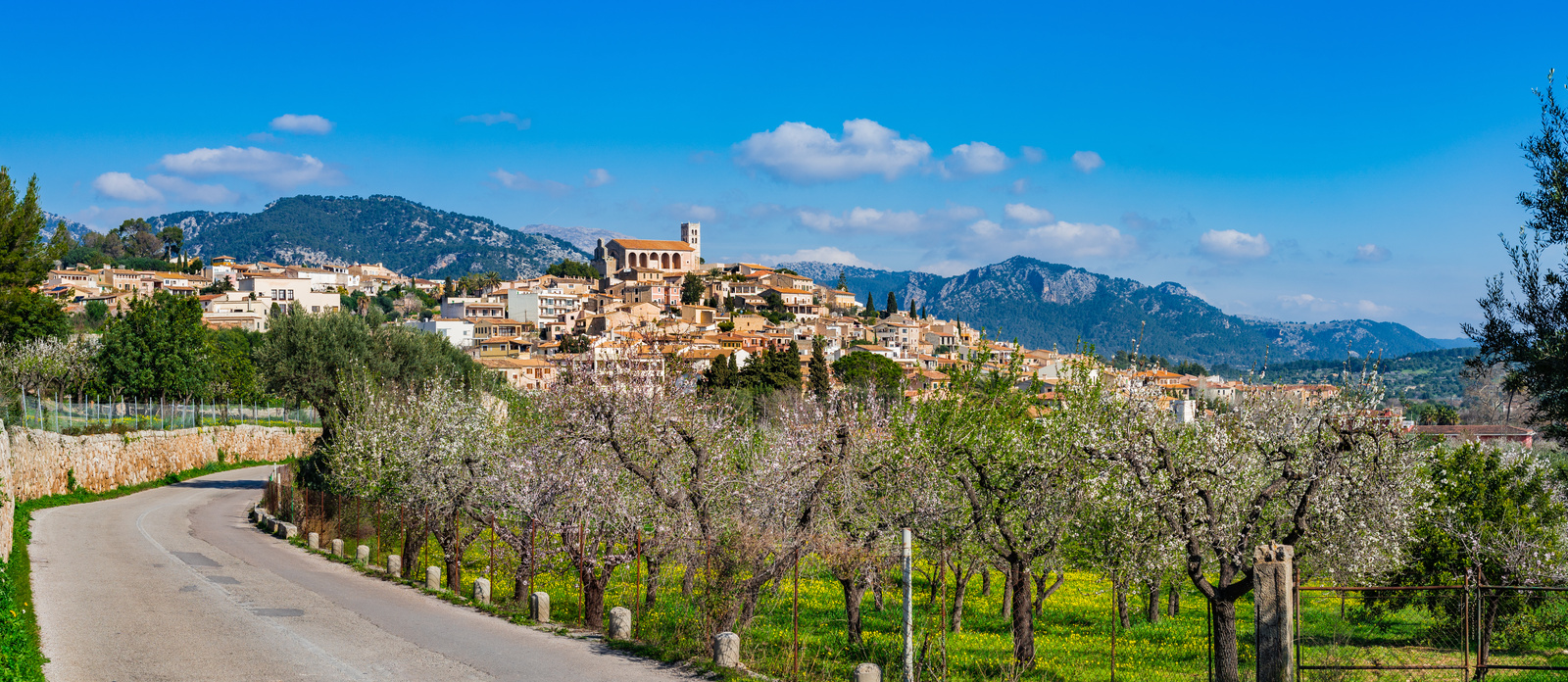 Petra, with its rich history and cultural importance, is the birthplace of the famous Franciscan friar Junipero Serra. Explore his legacy at the Junipero Serra Museum and admire the beauty of its parish church.
Caimari, surrounded by mountains, is known for its olive oil production. Enjoy the authenticity of this village and discover the unique flavors and aromas of its olive oil.
Costix is a small and peaceful village that will immerse you in rural Mallorcan life. Here you will find authentic traditions and a cozy atmosphere.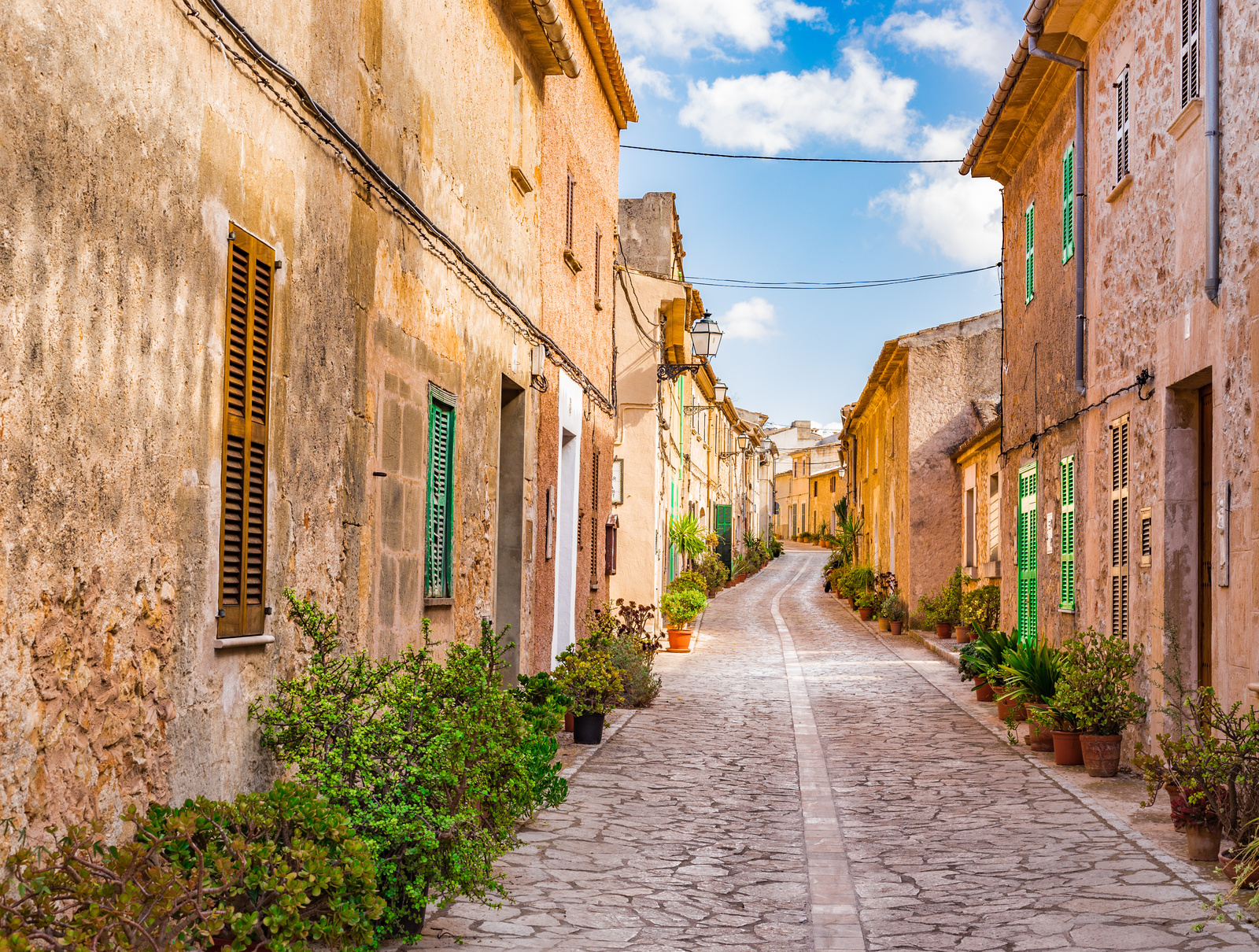 The interior of Mallorca is an experience that allows you to discover the true essence of the island. It is a journey to the heart of Mallorca, where authenticity and serenity intertwine in a welcoming embrace.
Gastronomy
Mallorca's gastronomy is a delicious fusion of Mediterranean flavors and local traditions. Here are some outstanding dishes and products of Mallorcan cuisine:
The ensaimada is the most emblematic product of Mallorca. You can find it in different sizes and fillings, the most traditional being angel hair or without filling. Also with cream.
Sobrasada is a typical Mallorcan sausage made from pork, paprika and spices. It is a cured product that is consumed spread on bread or used to flavor other traditional dishes, such as tumbet or coca de trampó.
Pa amb oli: This simple but delicious dish consists of bread spread with Mallorcan olive oil and fresh tomato, and is usually accompanied by sausages, cheeses and olives. It is a perfect option to enjoy the authentic flavors of the island.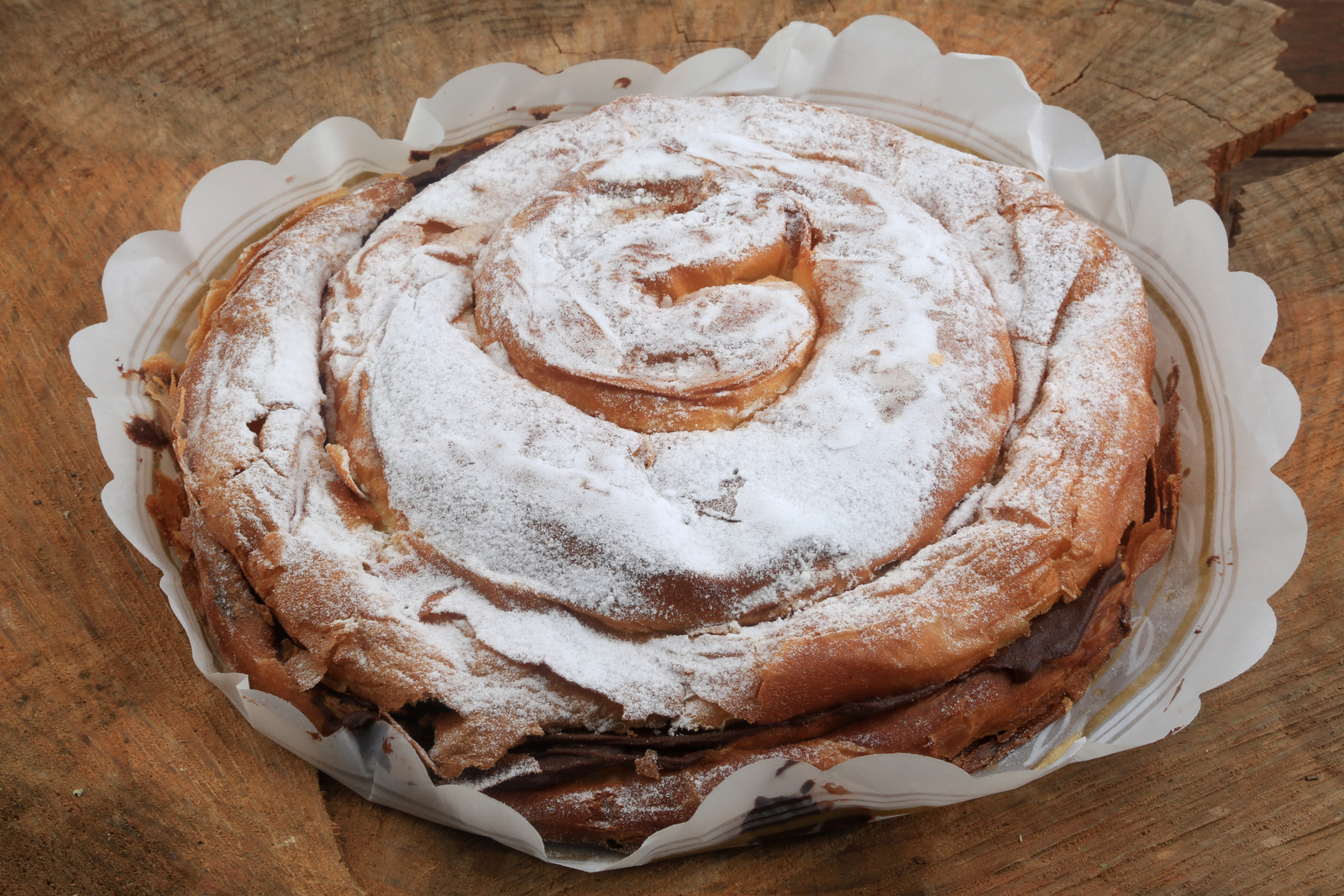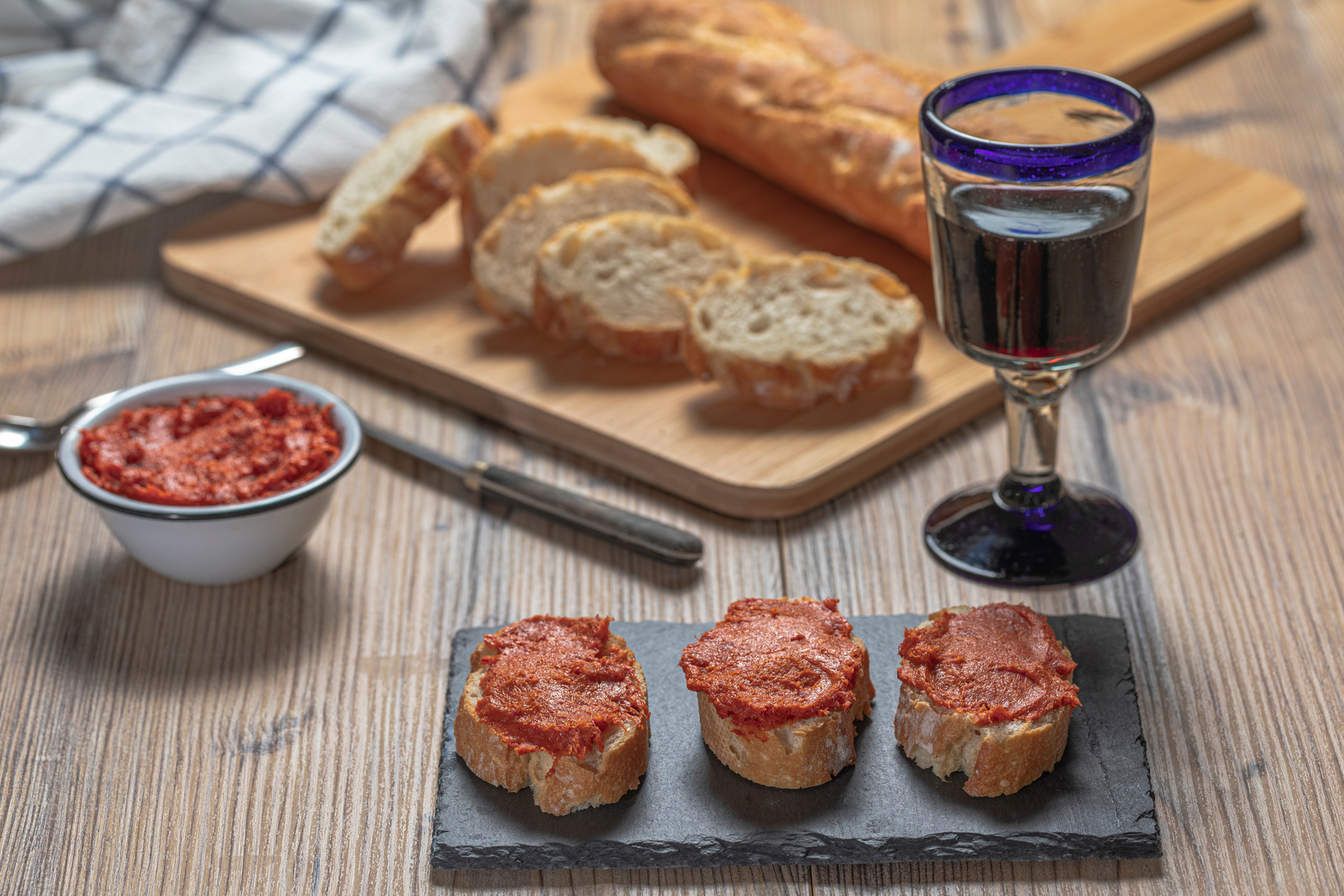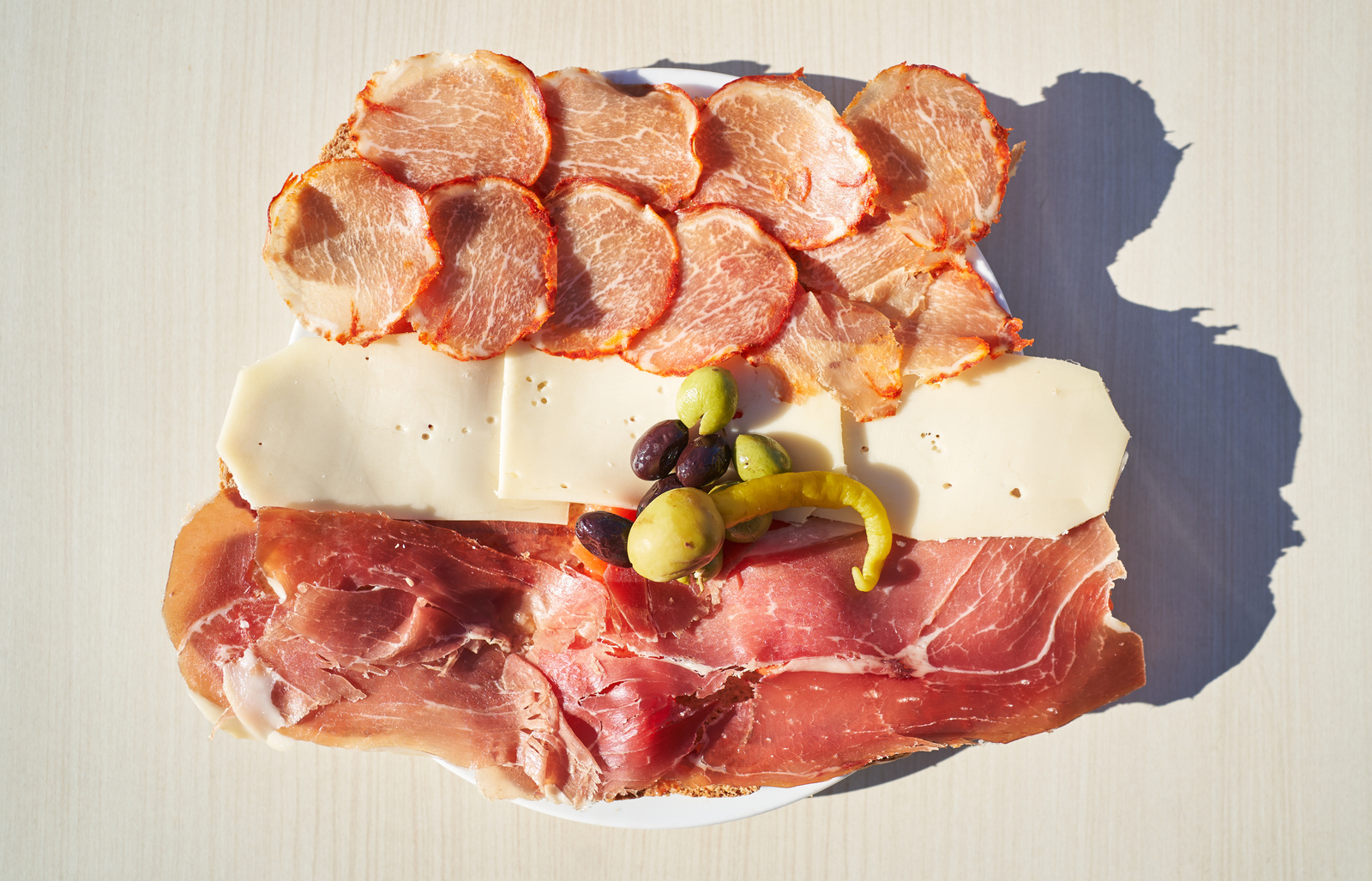 Tumbet is a delicious preparation of Mediterranean vegetables that is cooked in layers and served as a side dish or main course.
The coca de patata, although it is called "coca", is actually a type of cake or sponge cake made from potato.
Frito mallorquín: Frito mallorquín is a traditional dish composed of pork, liver, potatoes and peppers, all fried in olive oil and seasoned with local herbs. It is a tasty and hearty dish that reflects the island's culinary heritage.
Caldereta de langosta: This is a very popular seafood soup in Mallorca. It is made with fresh lobster, fish, tomato, onion, peppers and spices. It is a tasty and aromatic dish that stands out for its sea flavor.
Crespells: Crespells are traditional Mallorcan cookies made in the shape of a star, flower or heart. They are made with flour, sugar, egg, lard and lemon zest, and are ideal to accompany a coffee or tea.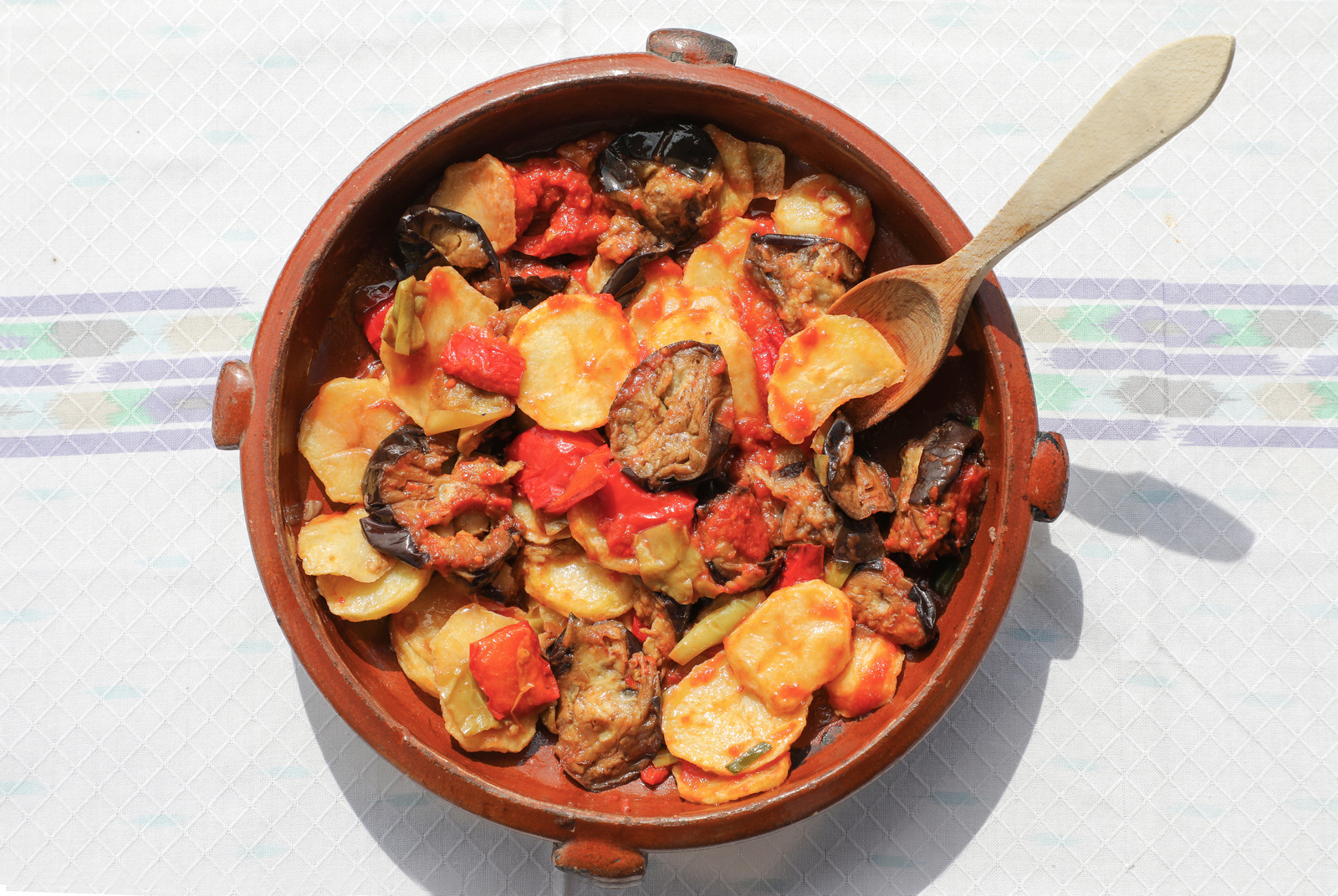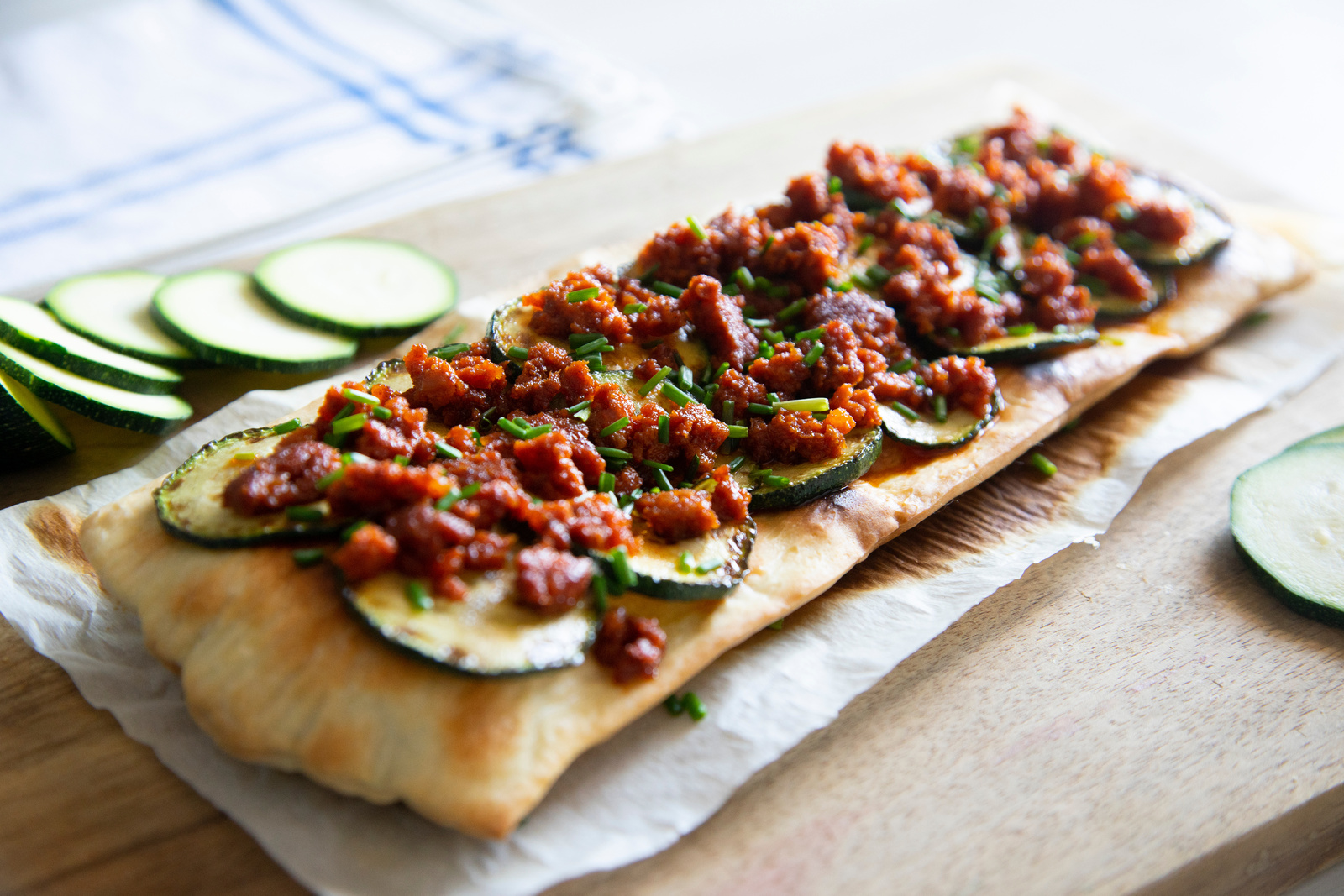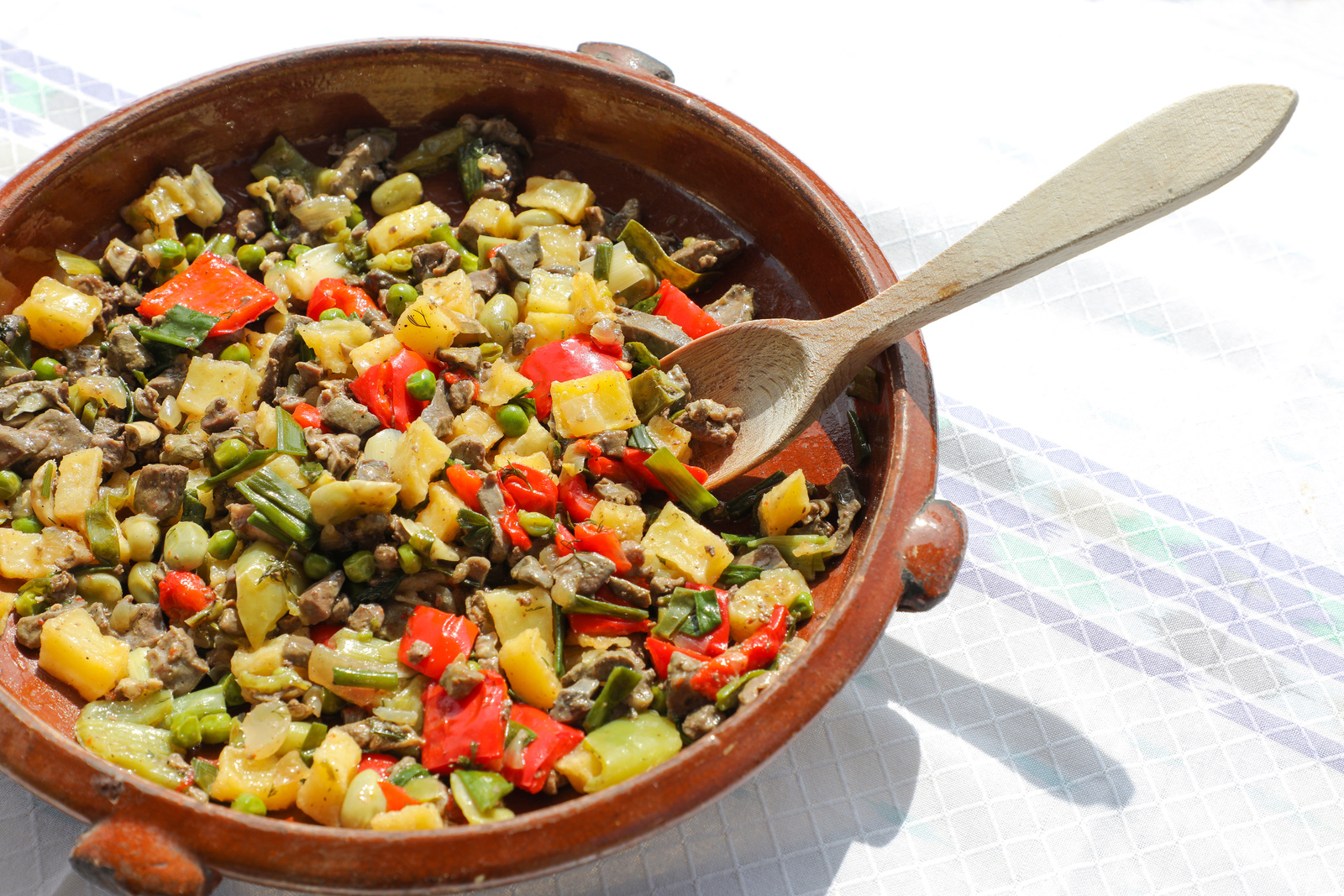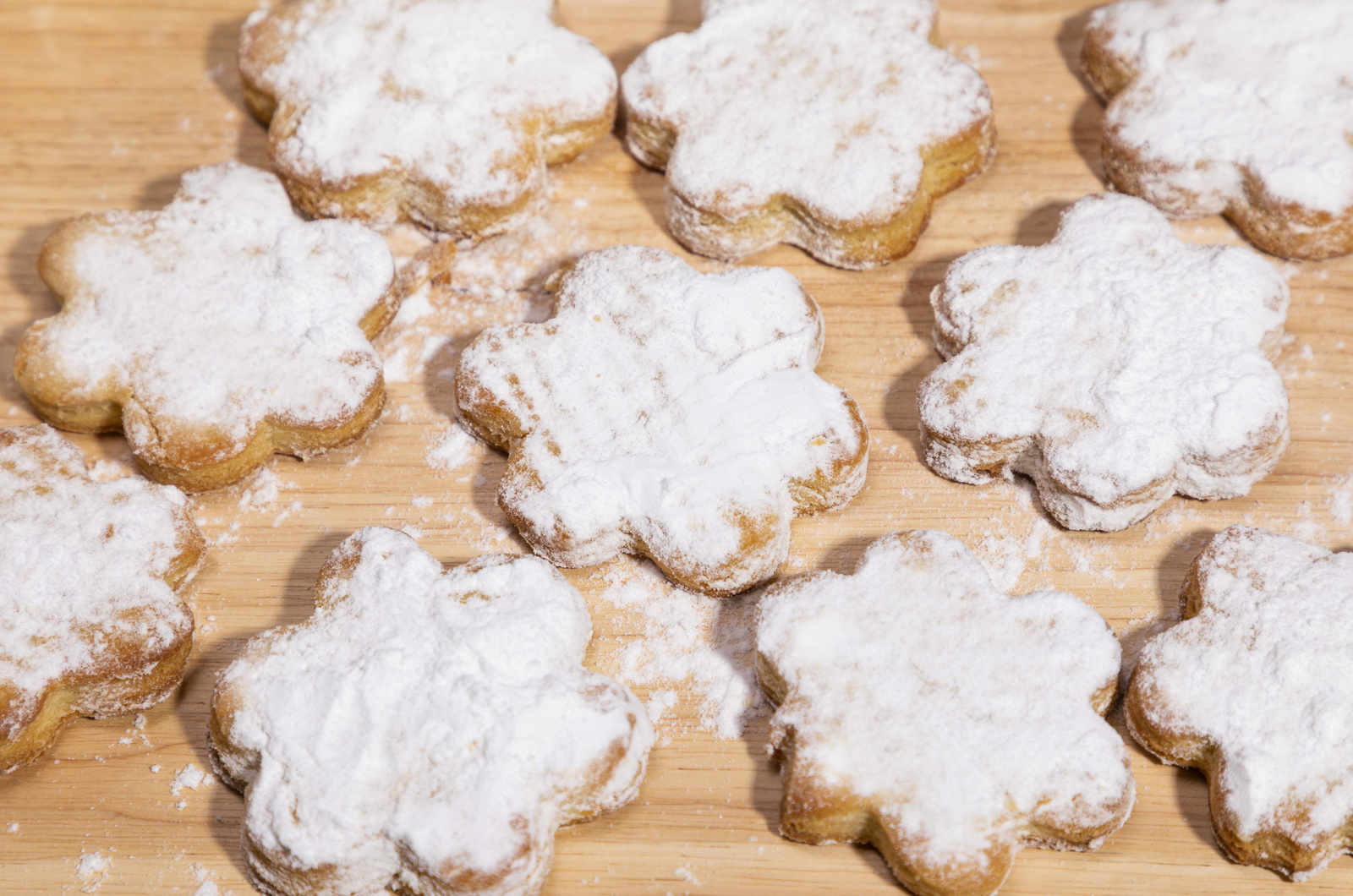 In addition to these dishes, Mallorca is also known for its wine production, and its famous and aromatic extra virgin olive oils and fresh agricultural products, such as vegetables and seasonal fruits.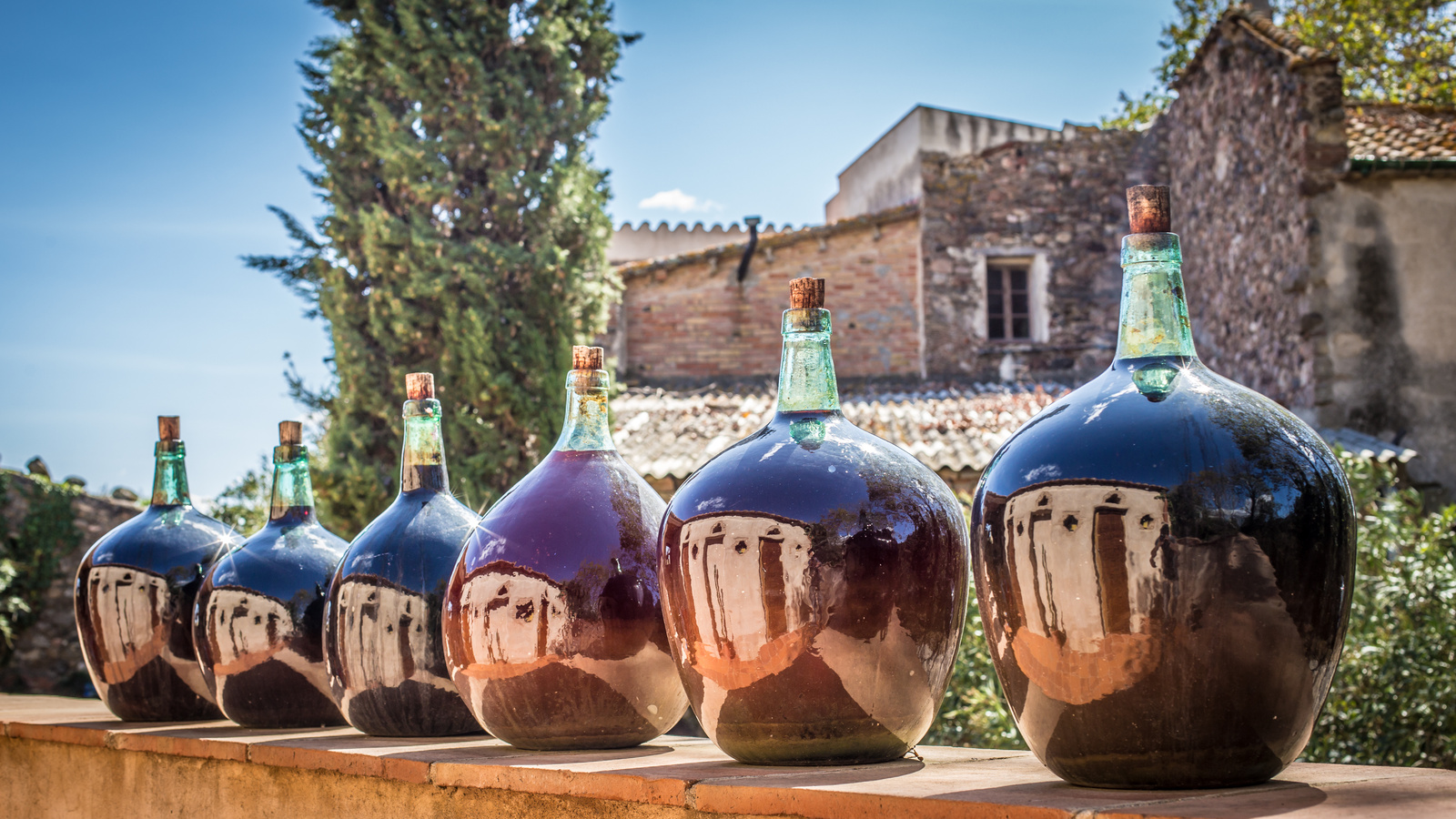 Where to eat
In the villages and surrounding areas that dot the rural landscape, there are hidden gastronomic temples that deserve to be discovered. From family-run restaurants to haute cuisine establishments, Mallorca's interior is home to a wealth of places where you can savor traditional dishes and creative culinary interpretations.
Es Vergeret: Located in the picturesque village of Pina, this restaurant delights diners with its authentic Mallorcan cuisine. Here you will find traditional dishes such as tumbet, roast lamb and sobrasada, prepared with fresh and tasty ingredients that will transport you to the essence of the island's gastronomy.
Es Raco d'es Teix: Although it is not located in the interior of the island, in Deià, it deserves a special mention. With a Michelin star, this restaurant combines Mediterranean cuisine with touches of innovation and creativity. Its dishes captivate the senses, fusing local flavors with avant-garde culinary techniques.
Ca Na Toneta: In the charming village of Caimari, Ca Na Toneta offers a culinary experience based on local and seasonal products. Its homemade and creative dishes highlight the richness of Mallorca's ingredients, providing an authentic sample of Mallorcan cuisine in a cozy and familiar atmosphere.
Ca'n Calent: Don't miss this restaurant in Maria de la Salut. With rustic décor and a cozy atmosphere, Ca'n Calent is known for its contemporary Mediterranean cuisine. Its creative and well-presented dishes use fresh, quality ingredients, offering a memorable dining experience.
Can Pedro: Immerse yourself in authentic Mallorcan cuisine at Can Pedro, located in the charming village of Selva. This family-run restaurant prides itself on serving homemade dishes that highlight local flavors and fresh ingredients. Whether you try their meat, fish or vegetarian dishes, every bite will take you on a culinary journey through the flavors of Mallorca.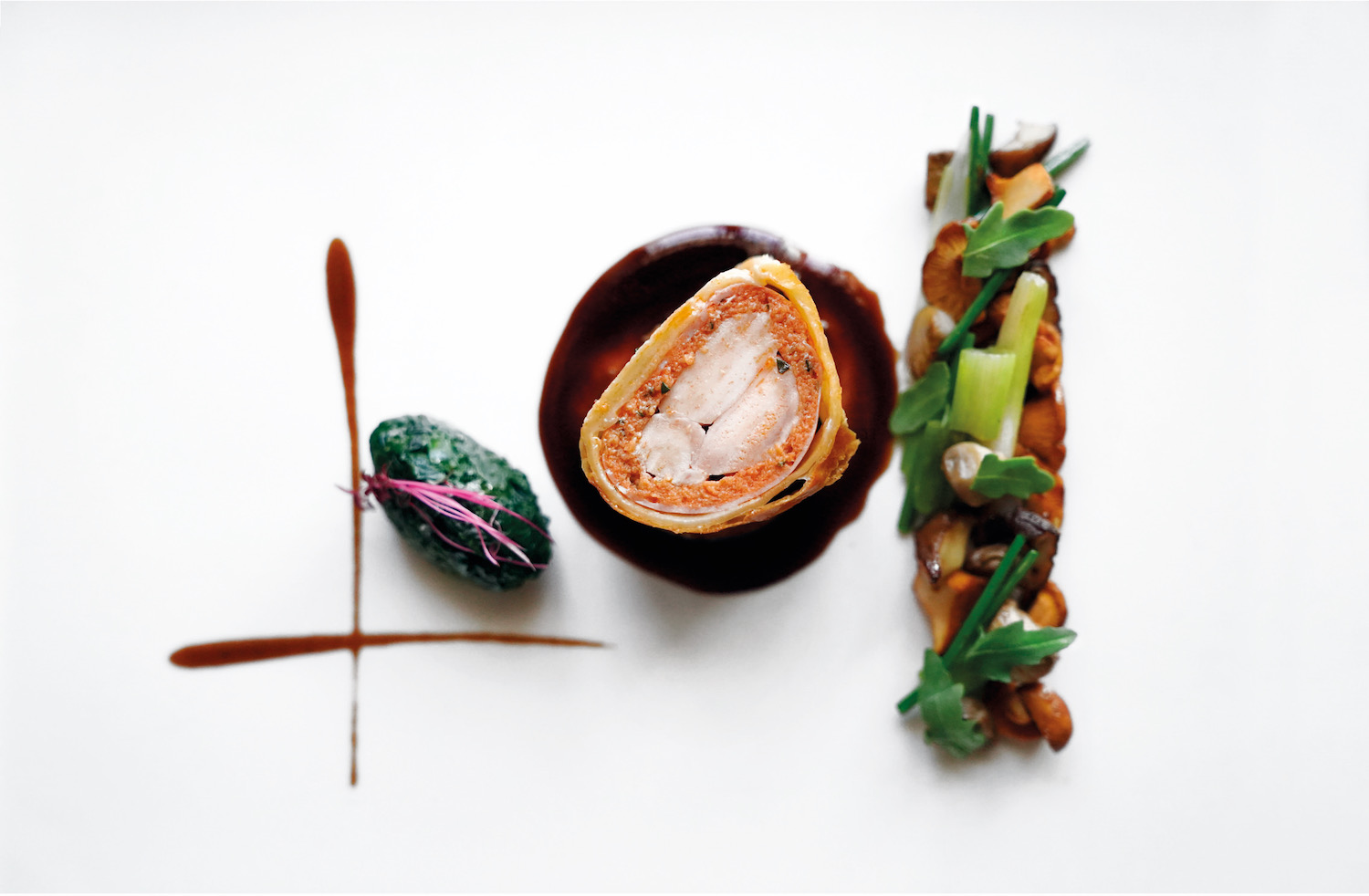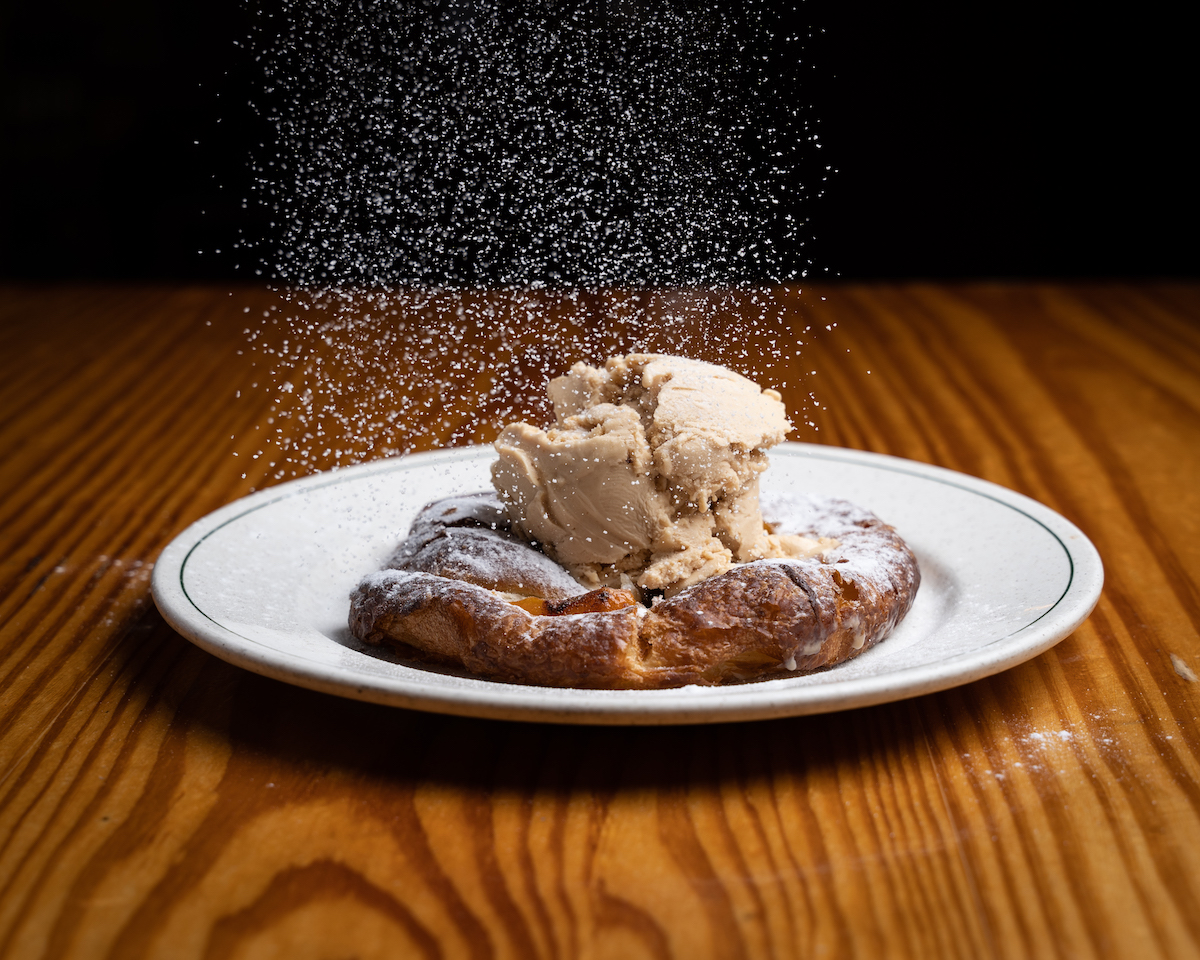 The interior of Mallorca is the great unknown. It captivates those who venture beyond the beaches and the best known tourist destinations. With its charming villages, exquisite gastronomy and outstanding restaurants, this corner of the island transports us to a unique experience.
If what you like is art and craftsmanship, in the interior of Mallorca you will find its maximum exponent. Studios, workshops, small stores and galleries that show the beauty of their creators. The best thing to do is to immerse yourself in these villages and let yourself be carried away. You will come across some very interesting places.