MO of movement, the restaurant with a conscience
A gastronomic model is based on the product in the old Espronceda Theatre.
It represents the relentless search for solutions in the face of obstacles. The maxim of the project is to give the utmost importance to the product: proximity, seasonality and quality, committed to society and the environment.
A unique design by Lucas Muñoz in the old Espronceda Theatre.
A new look at the hotel and catering industry, which wants us to rethink the way we consume. A more social model of gastronomy, involving producers and consumers in a sustainable scenario with a strong social commitment.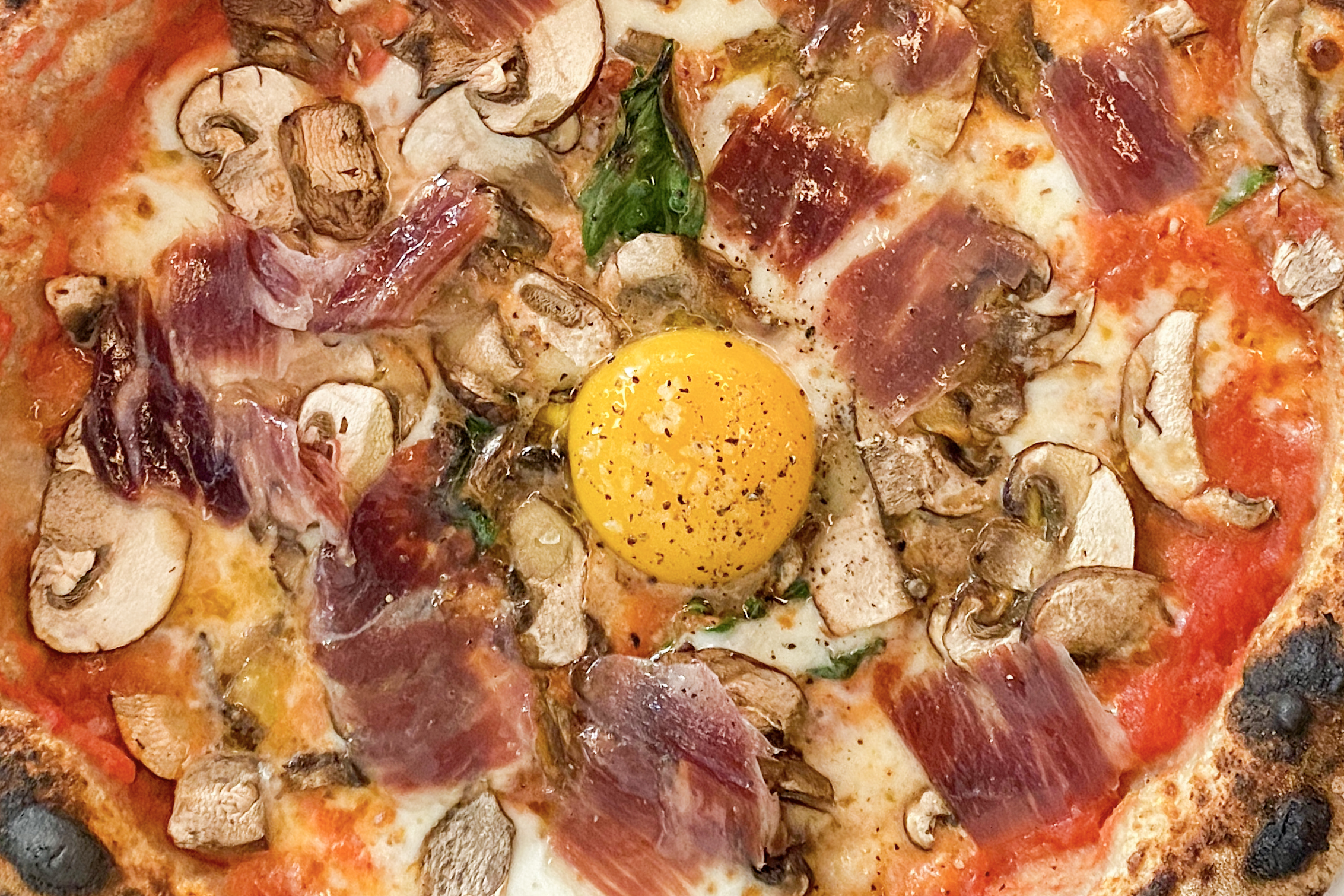 Local
MO de Movimiento's 1000 m2 premises have had other lives. It used to be the Espronceda Theatre and then the recording studio of the EFE agency. During the refurbishment work, 70% of the materials that were in the building were reused.
The rubble was used to make benches in the restaurant, the wood from the theatre floor was used to make the chairs. The natural air-conditioning system with holed jars hanging from the ceiling on which a fan rests is very innovative. The fluorescent lights were those of the car park. The walls have only a fireproof coating…. And so on with each of the elements of the premises.
The premises have an industrial aesthetic, modern and welcoming, with a wonderful terrace at the back, where the vegetation and the orange trees – still growing – will also have their climatic and acoustic mitigation function. As Felipe Turell told me, everything has been possible thanks to a team of specialists, very involved in the project.
Social
The environmental and sustainable part is impressive, but the social part is even more so. A good part of the staff, which includes more than 18 nationalities, has been selected from three NGOs (Fundación Raíces, Fundación Tomillo and Norte Joven). Workers who come from sectors at risk of social exclusion and who form part of the staff of 40 people distributed in the kitchen and dining room.
Product
The gastronomic model is based on the product, always from small producers who have been located throughout Spain and who are 100% involved in the project.
Some of these producers are the Granja Cantagrullas cheese dairy, Los Confites organic farm, Juanes Ibéricos Salvajes organic Iberian cured meats, Zucca mozzarella and burrata, and Granjea pastured chicken, among many others.
The name of the producer is on every dish on the menu.
Gastronomic proposal
A short menu, based on vegetables and pizzas. Seasonal products and simple dishes in which the product prevails, all from small national producers, except for the coffee produced organically by women coffee growers in Colombia.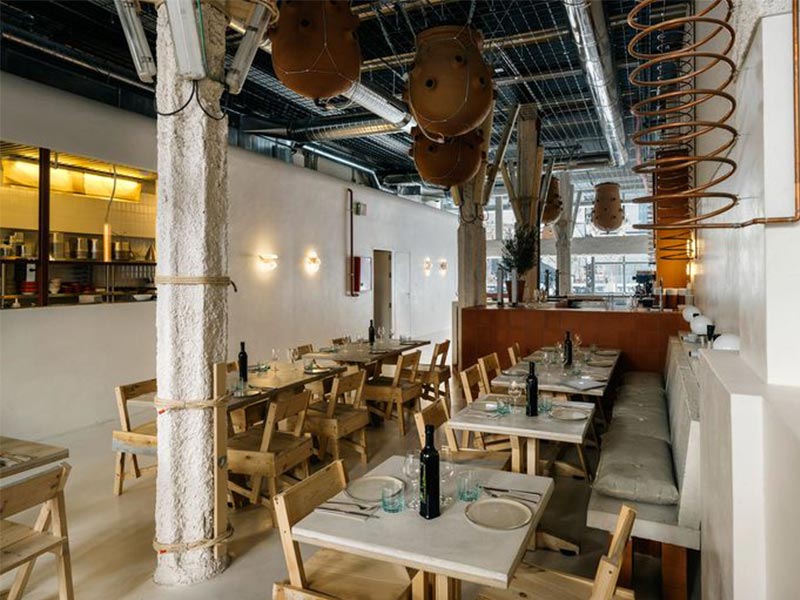 Average price of à la carte meals: 20-25 €.
Address: Calle de Espronceda, 34
Telephone: +34 667 97 45 99