Nunuka: Georgia's surprising gastronomy lands in the centre of Madrid
Located in the Chueca neighbourhood, this small bistro is the best option for discovering and enjoying the surprising Georgian cuisine. A gastronomic proposal in which spicy dishes, the use of spices and the use of breads, vegetables and meat dishes are the main ingredients.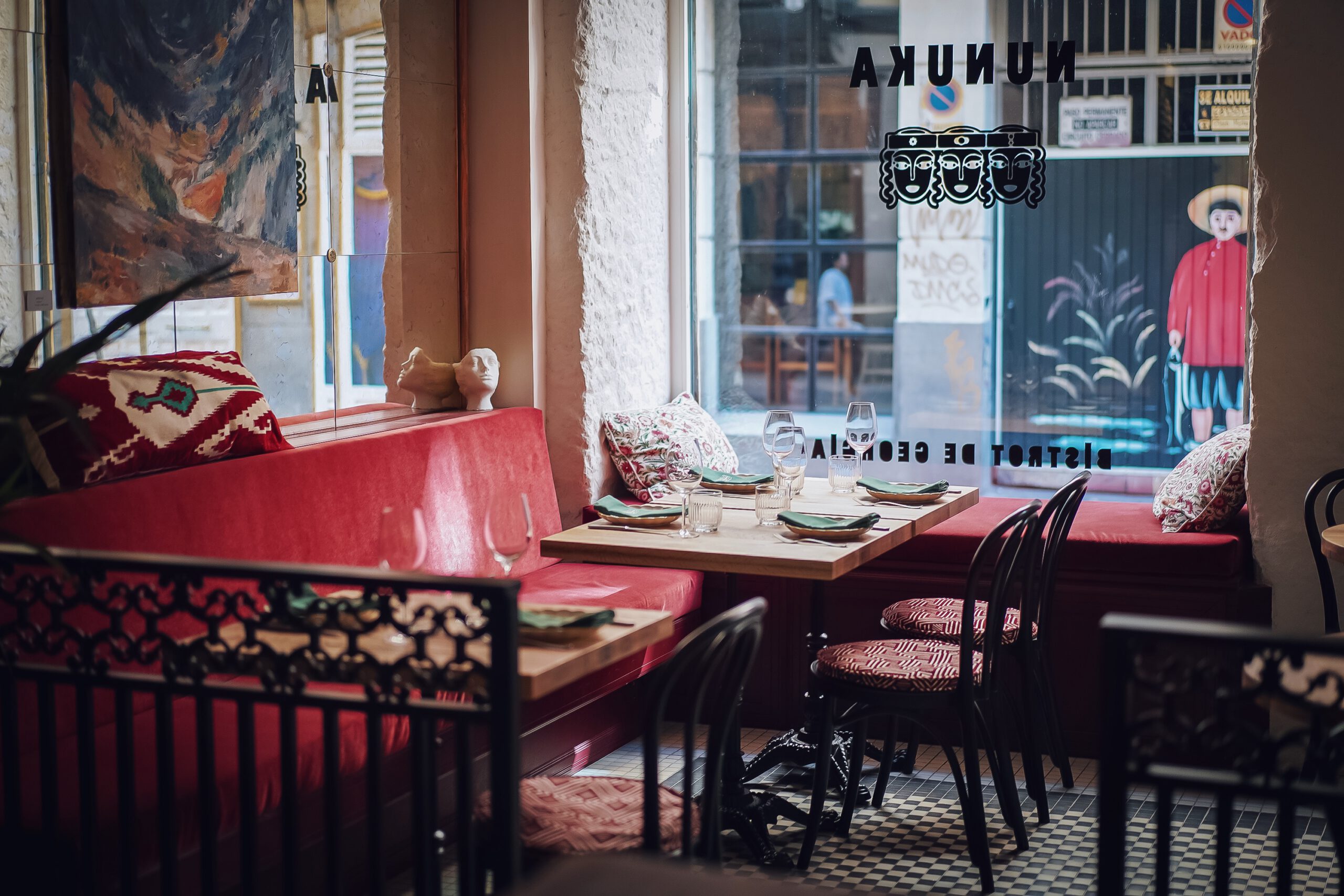 "When I arrived in Spain I realised that very few people knew about Georgia and much less about its gastronomy", which led Nino Kiltava, founder of Nunuka, to come up with the idea and set up this small Georgian bistro in the centre of Madrid. Located in the emblematic Calle Libertad, in the Chueca neighbourhood, this surprising restaurant aims to showcase the best of Georgian gastronomy, a country that is still unknown to many. Its cuisine, with chef David Narimanashvili at the helm, offers a journey through some of the most interesting traditional dishes of this extremely tasty gastronomy, a cuisine that fuses Mediterranean and Middle Eastern tastes and in which spicy dishes, the use of spices and the use of breads, vegetables, nuts and meat dishes are the mainstay.
With this project, its founder wanted to pay tribute to her family, specifically to her paternal grandmother ("Nunuka"), to whom she had a very special relationship and who passed on to her a taste for gastronomy and home cooking. To this end, with the help of an entirely Georgian kitchen and dining room team, who will help the customer to become infected by the unique spirit of the country and its culture, he has recovered his recipe book and given it a new life, adding small personal touches to share with diners. The gastronomic consultancy Ansón&Bonet has worked hand in hand with Nino Kiltava to give shape to this gastronomic project that has become the temple of Georgian gastronomy and culture in the capital.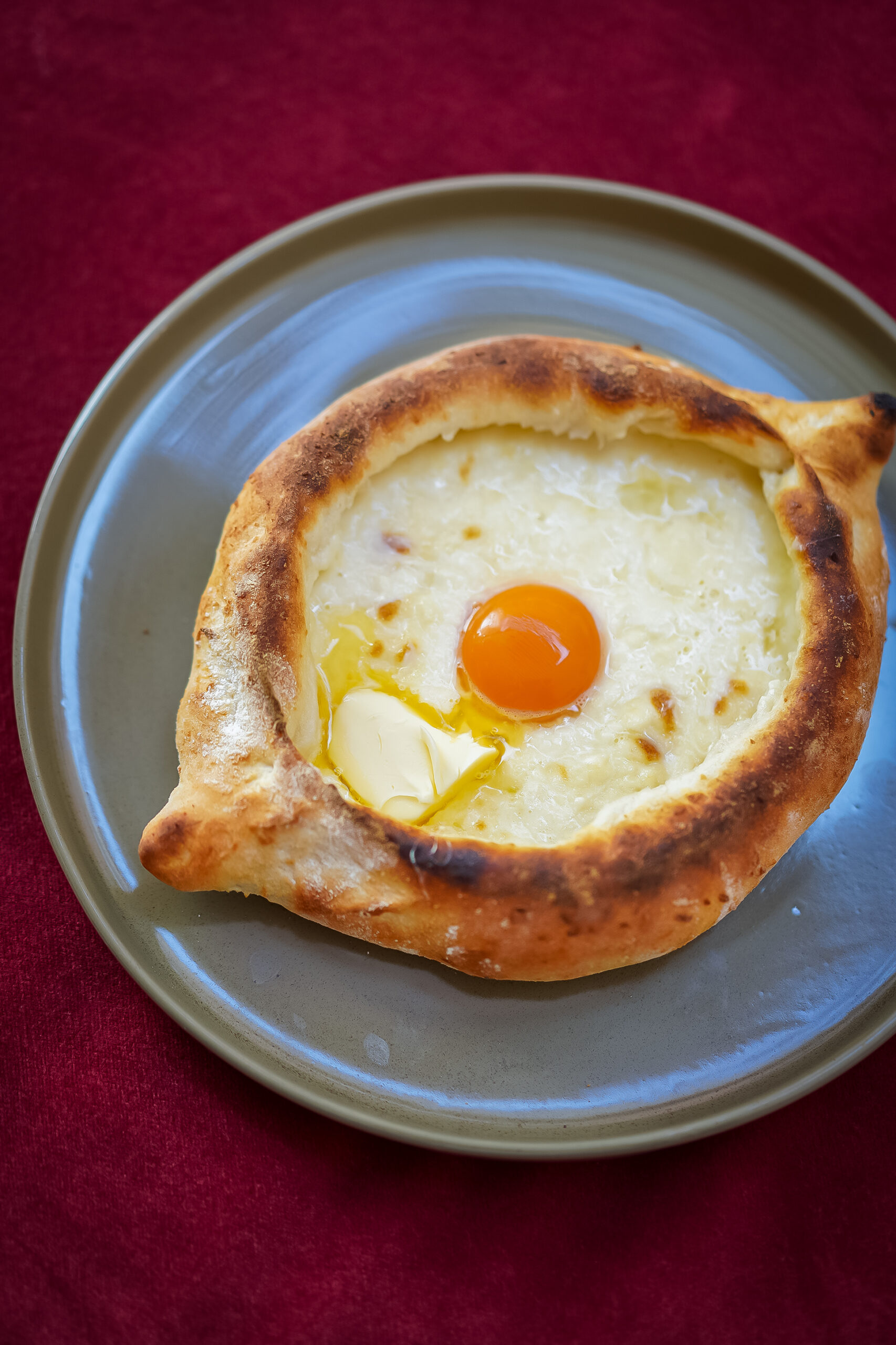 As for the menu, star dishes such as Khachapuri, one of the most iconic dishes of Georgian gastronomy, consisting of a baked flatbread filled with cheese and egg yolk, or Khinkali, a baked dough filled with different combinations such as minced meat and broth, an aromatic mixture of mushrooms and herbs, or creamy ricotta cheese. Starters include Badrijani Nigvzit, the traditional aubergine stuffed with walnut paste and spices in a light almond sauce, and Gebjalia, a cheese stuffed with tricota and green adjika (spicy Georgian herb sauce) with yoghurt sauce. Main courses include Kharcho Con Elarji, a mild prawn stew with cheese, corn and traditional walnut sauce, and Chaqapuli, a traditional recipe for lamb in tarragon and plum sauce. In Georgian cuisine, meat is one of the main ingredients. For this reason, Nunuka also has a grill section where customers can enjoy its Mtsvadi, skewered Iberian pork with baby potato and corn on the cob garnish, or its Qababi, a beef kebab with spicy Georgian sauce, coffee sauce and fresh leaves.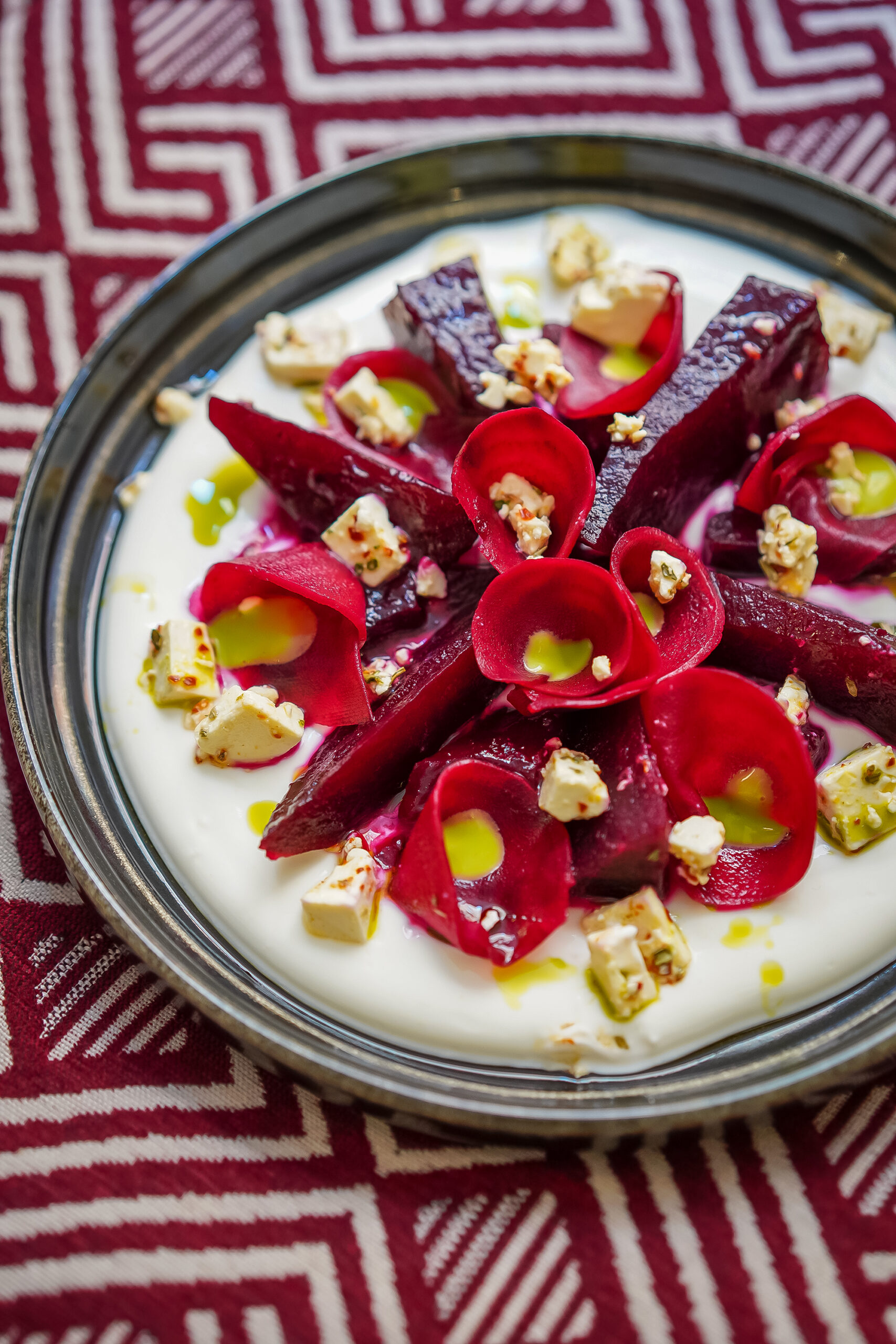 And in this cosy bistro, wines play a key role. "Few people know it, but Georgia produces wonderful wines, the country has many grape varieties. My idea was to create a small cellar with some of the most interesting references", says Nino Kiltava, alma mater of the project. Georgian gastronomic products will also be of great importance, as Nunuka aims to become a "Georgian grocery store" where customers can buy typical and traditional products from their gastronomic culture, such as the original green walnuts cooked in syrup, among others.
The interior design of the premises rounds off the customer's experience, for which the interior design studio "Las 2 Mercedes", guided by Nino Kiltava, have chosen to replicate and pay homage to his grandmother's old house "Nunuka" in Georgia. A place full of personal memories, objects that hold stories of great sentimental value and with numerous Georgian touches that give this small and cosy bistro a totally homely atmosphere.
NUNUKA: Calle Libertad, 13 – 28004 Madrid
Horario:
Lunes cerrado
Martes a domingo de 13.00 a 00:00h.