Perseids on Mount Teide, 12 August 2019
Your next getaway, see stars skimming the sky and sleep in a 17th century hacienda on the edge of a cliff.
Seeing stars skimming the sky and sleeping in a 17th century Hacienda on the edge of a cliff.

It seems like the claim of an unattainable dream or part of a wish list of things we aspire to do or a place to travel to at least once in our lifetime.

It is not the Caribbean or Asia, or any faraway place that has never been touched by the hand of man.

There are still many paradises to be discovered even in places where we think we have seen it all.

There are also other glimpses of the conventional or seemingly obvious and known that can change everything. Like when a child sees the sea for the first time or meets a game that brings a smile to his or her face or deepest emotion.

That is the sensation we aspire to transport you to.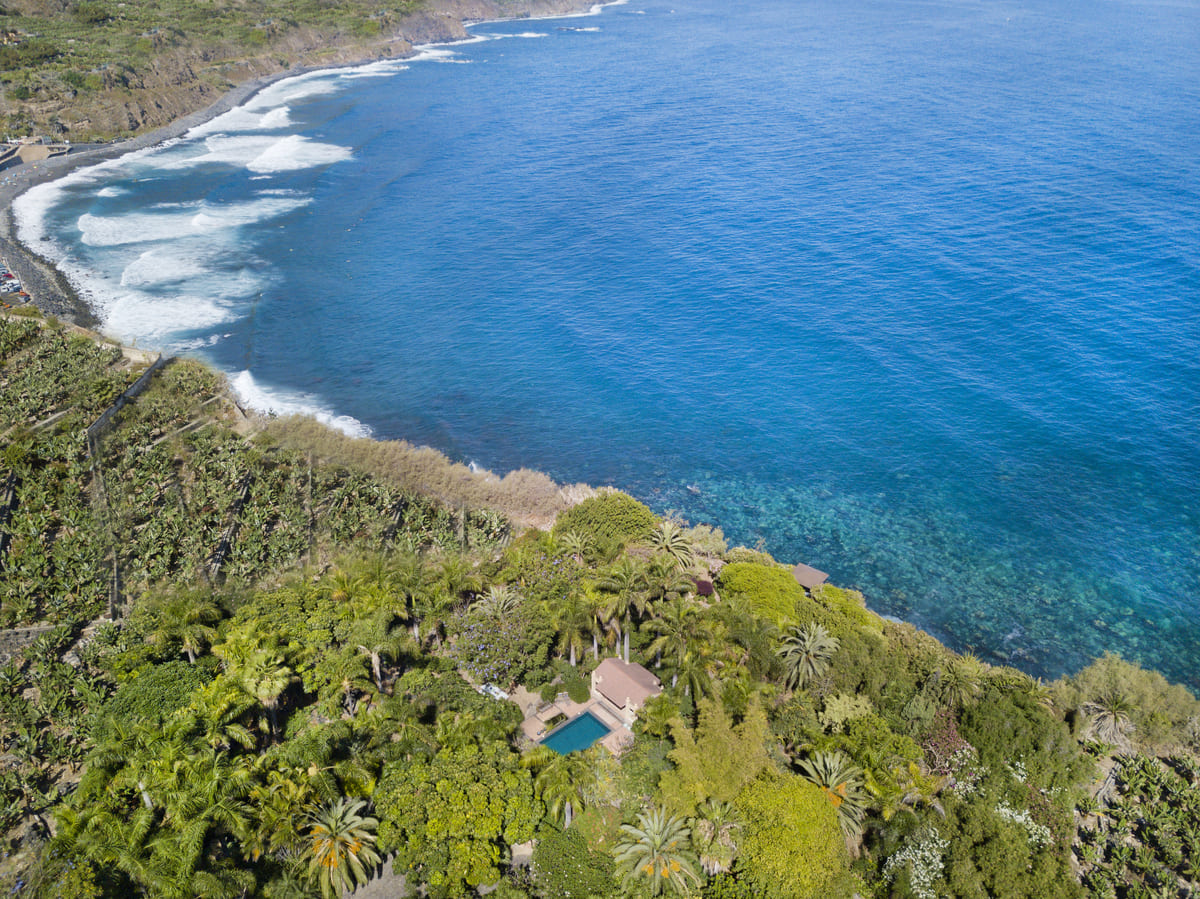 Photo: Hacienda La Palapa. Socorro Beach.
We have selected a series of traditional haciendas in the north of the island of Tenerife. Some of them even date back to the 17th century. All of them have been restored or built from scratch with the utmost respect for their history and the traditional constructions of the island. The aim is to transport the guest to maximum comfort.
This collection of Haciendas are located in protected natural sites, even in secluded and privileged spots by the sea, where the first thing our eyes see is the immensity of the ocean and the first and last sound of the day is the crashing of the waves on the cliffs. All of this surrounded by lush tropical gardens where banana plantations are at their best.
Accommodation where you can disconnect from the first minute. A perfect symbiosis between nature, architecture and the sea.
Water sports lovers are in luck: surfing, kitesurfing and diving are sports that we recommend in the area.
If you don't know Tenerife North, this is a getaway not to be missed… far from the sun and beach tourism with bracelets that you probably don't even want to hear about, there are wonderful places to visit, both cultural and natural, as well as gastronomic.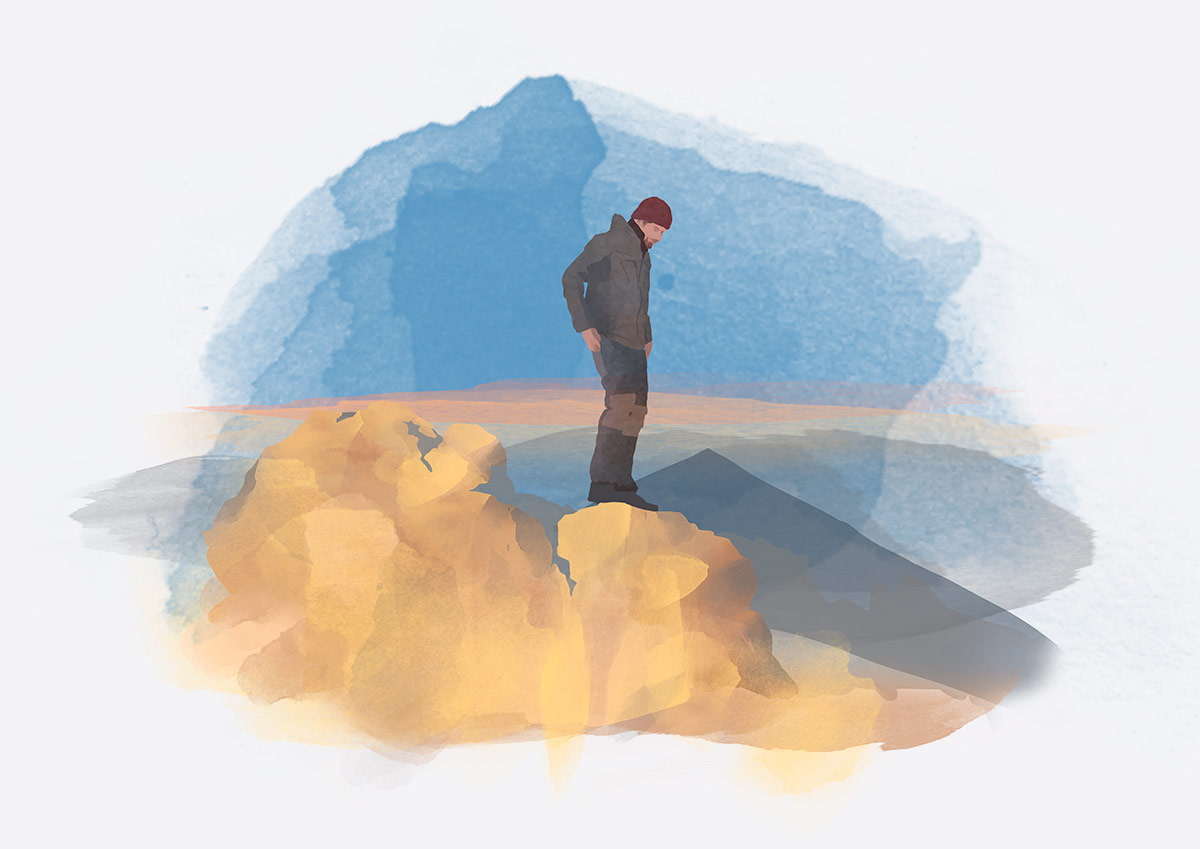 Artist: Manuel Pazos
On 12 August there will be a shower of stars and we want to give you the perfect excuse to organise a getaway for an experience that we know you won't forget.
Be as close to the sky as you can imagine to contemplate the Perseids with an expert astronomer.
We will trek by day to reach the summit, where we will wait for nightfall. We will sleep in a refuge on Teide and have dinner by starlight so as not to miss anything.
There are only 10 places to live this experience. Come and enjoy it with us. We will propose you a complete plan, from recommendations of the most authentic places where to have lunch or dinner, as well as the visits that you should not miss…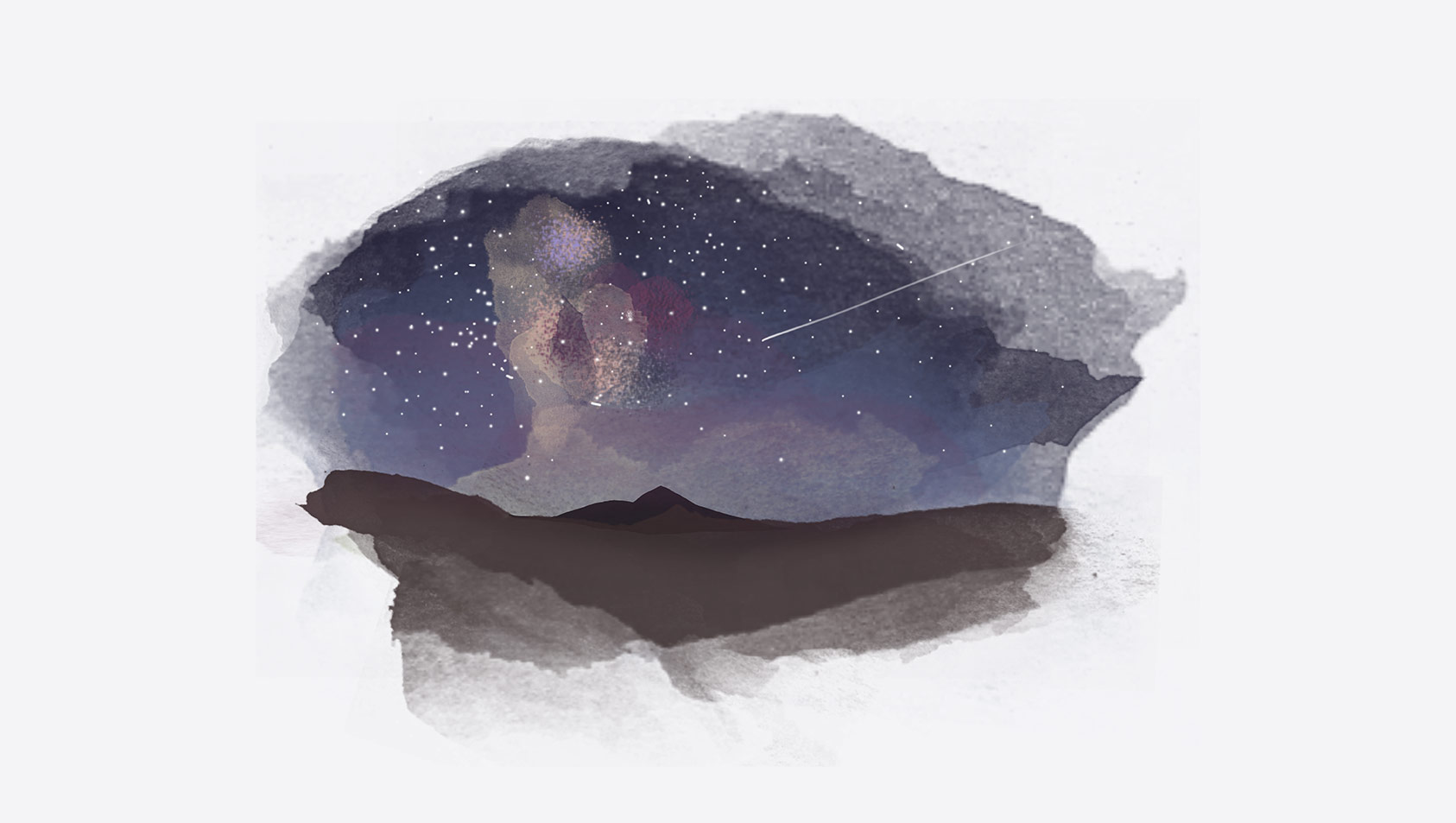 Artist: Manuel Pazos
Accommodation to enjoy this experience (all of them located in the vicinity of Playa del Socorro):
Is there a greater luxury? It's certainly hard to beat…
Is it already on your bucket list? It's on ours and we're off, will you join us?