Proposals for the Mediterranean
Stunning white sandy beaches and crystal clear waters, warm and sunny weather, beautiful cliffs and hidden coves and delicious Mediterranean cuisine. If you're looking for a beach, culture and adventure destination, the Mediterranean has it all in one. Don't miss the opportunity to discover all that this region has to offer. Experience an unforgettable holiday in the Spanish Mediterranean.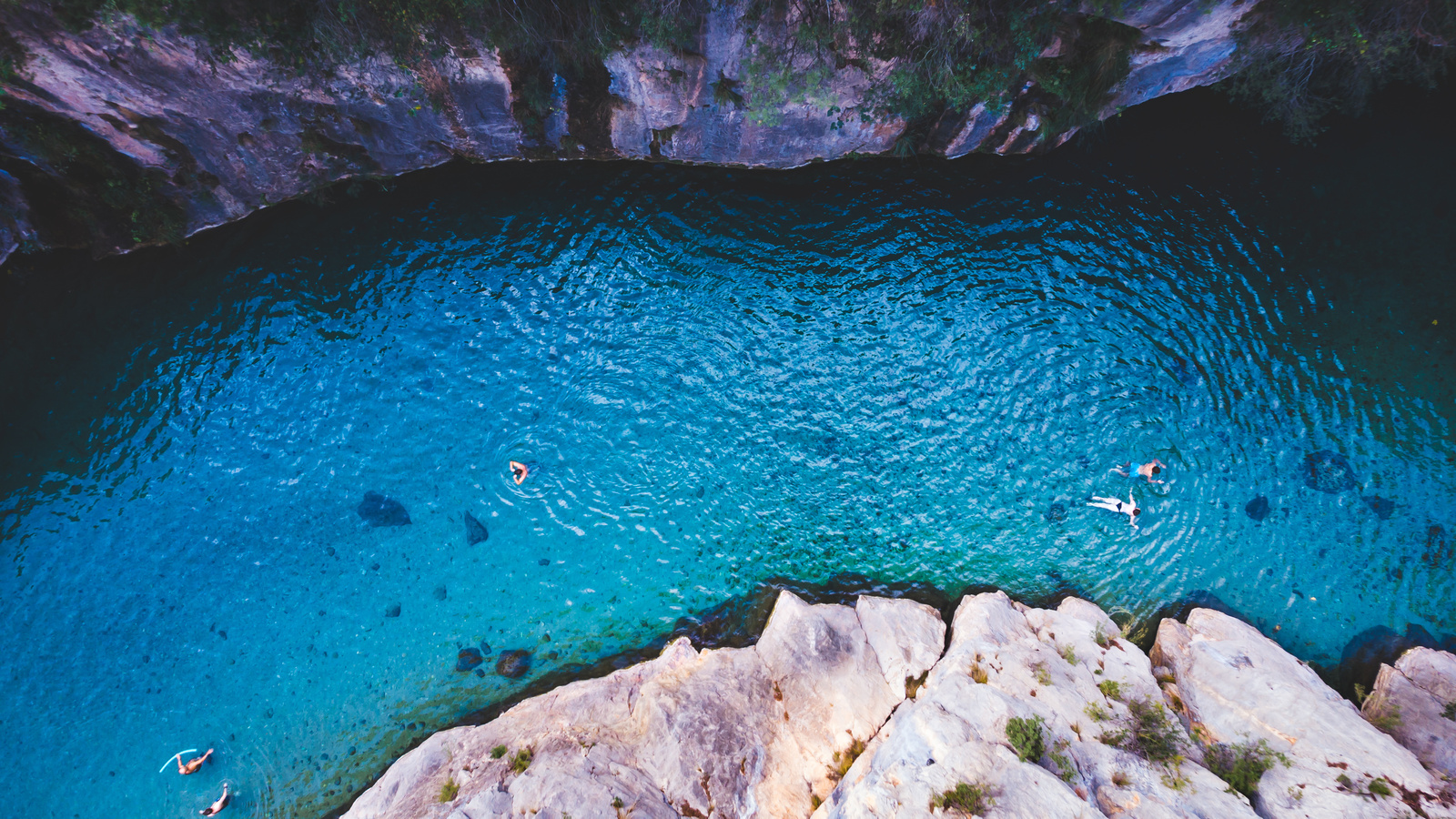 Alicante Bay
Bathed by the crystal clear waters of the Mediterranean, lies the stunning Bay of Alicante, a stretch of coastline that is home to a number of picturesque gems. We invite you to immerse yourself in the magic of the bay and discover the charms of Altea, Denia and Parcent, three destinations that will captivate you with their natural beauty, rich history and authenticity.
Altea
Altea is the coastal jewel of the Costa Blanca. A picturesque and charming village with typical Mediterranean architecture, white houses, blue roofs, cobbled alleys and a beautiful hilltop church. Its old town can boast of being one of the most beautiful in Spain. It has a beach, gastronomy, traditions, a port, viewpoints, great plans in the surrounding area…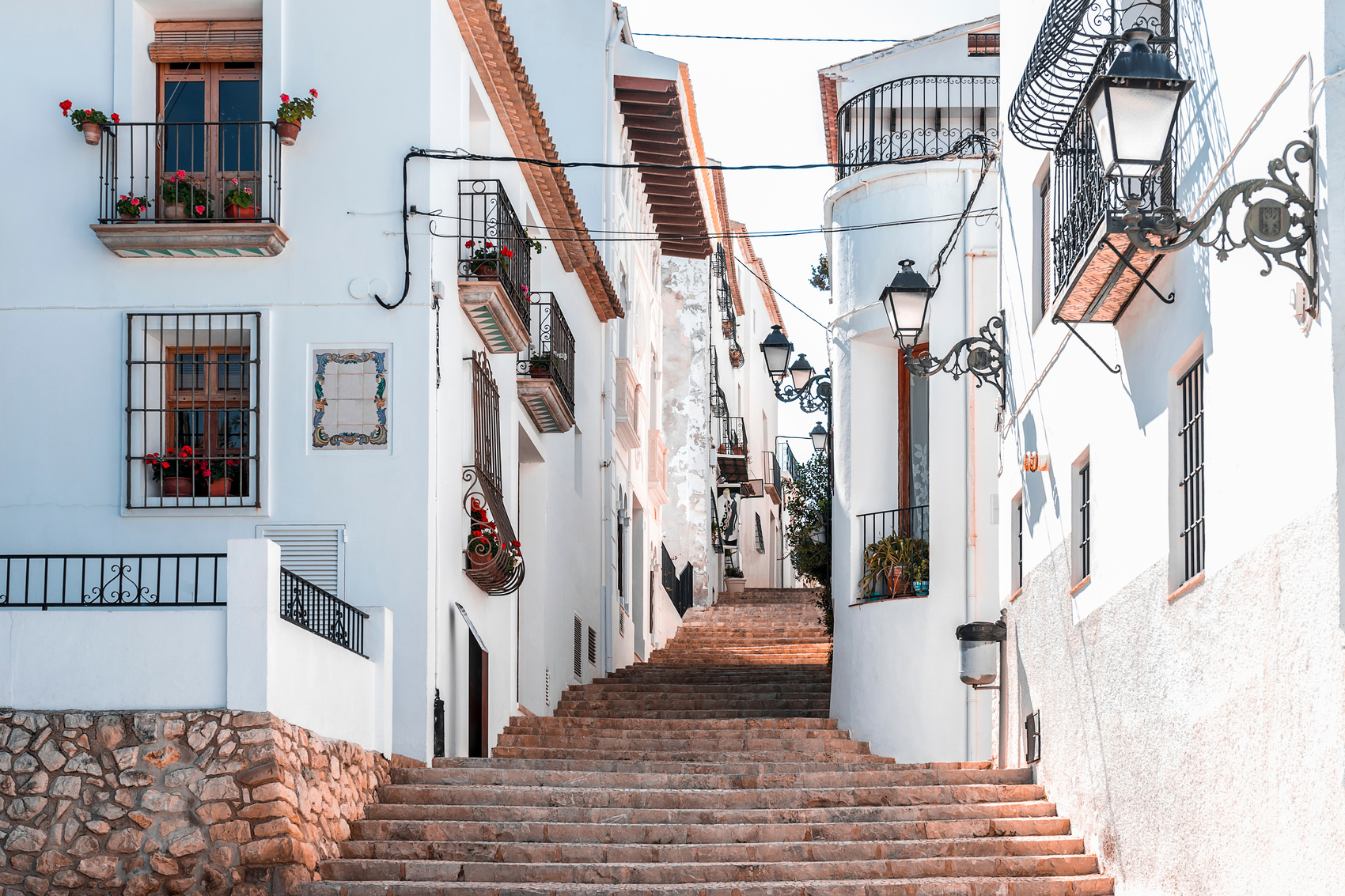 One of its main attractions are its dream beaches. Playa de la Roda is the largest beach in the town. Playa de Cap Blanch is another of Altea's most popular beaches. Both beaches are pebble beaches, so it never hurts to bring some booties.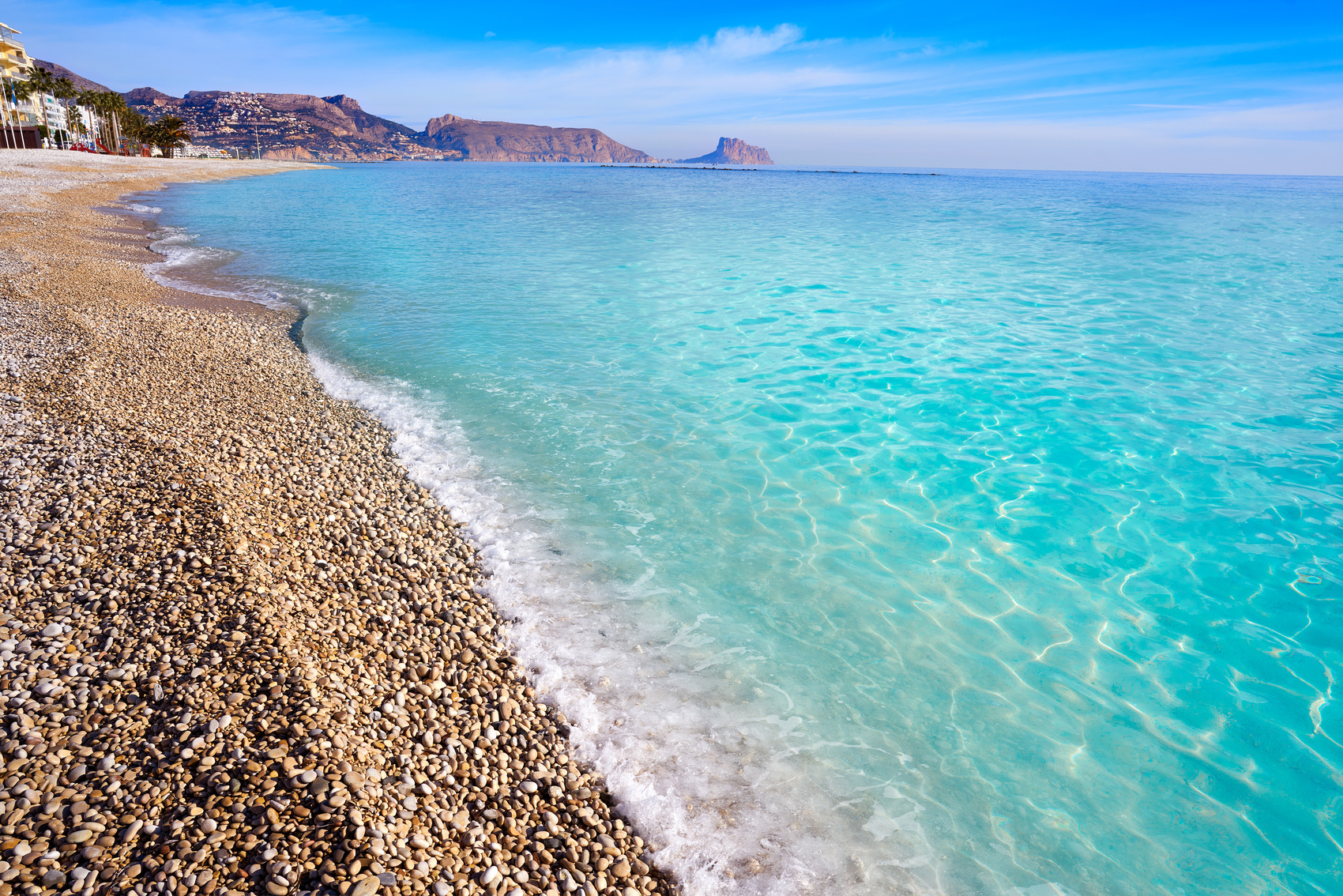 But Altea is not only sun and beach. You can also discover its cultural heritage, such as the church of Nuestra Señora del Consuelo; located on top of a hill and from where you can enjoy a spectacular panoramic view. Its blue and white mosaic dome is the most outstanding element in Altea. The current church was built at the beginning of the 20th century and is of modernist and neoclassical style.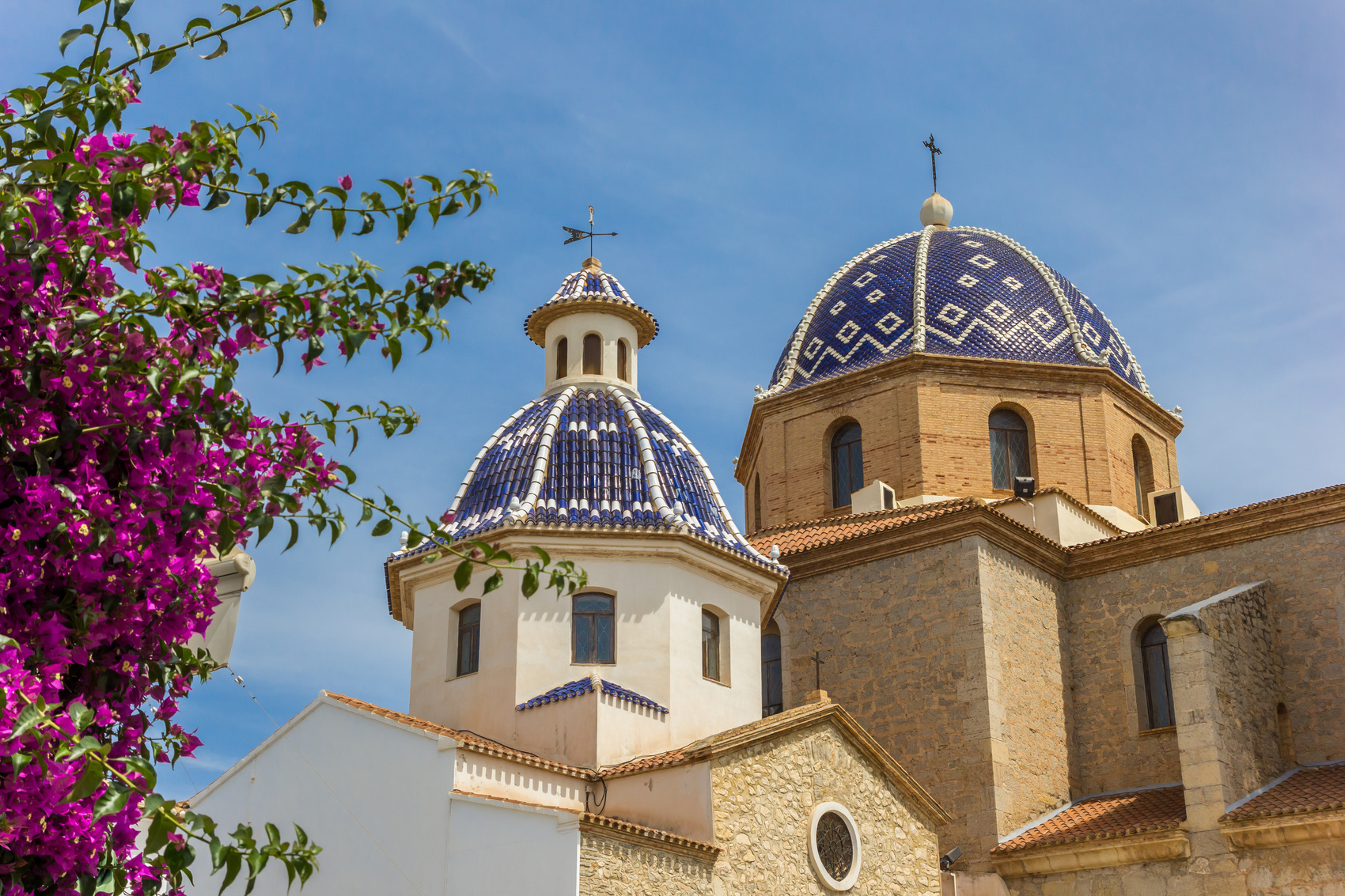 Right next to the Plaza de la Iglesia, don't forget to visit the Mirador de los Cronistas, which offers fabulous views of the Mediterranean Sea.
Altea is full of picturesque streets with white houses decorated with geraniums, bougainvillea and jasmine. Calle Salamanca is one of them. Here we can see burgalesque houses attached to the walls. Calle Consuelo is one of the most different, if you are a fan of coloured doors you can't leave without visiting it.
On the outskirts of Altea in the direction of Calpe we come across a very curious place. Nothing more and nothing less than the Russian orthodox church San Miguel Arcángel, the first orthodox church in Spain.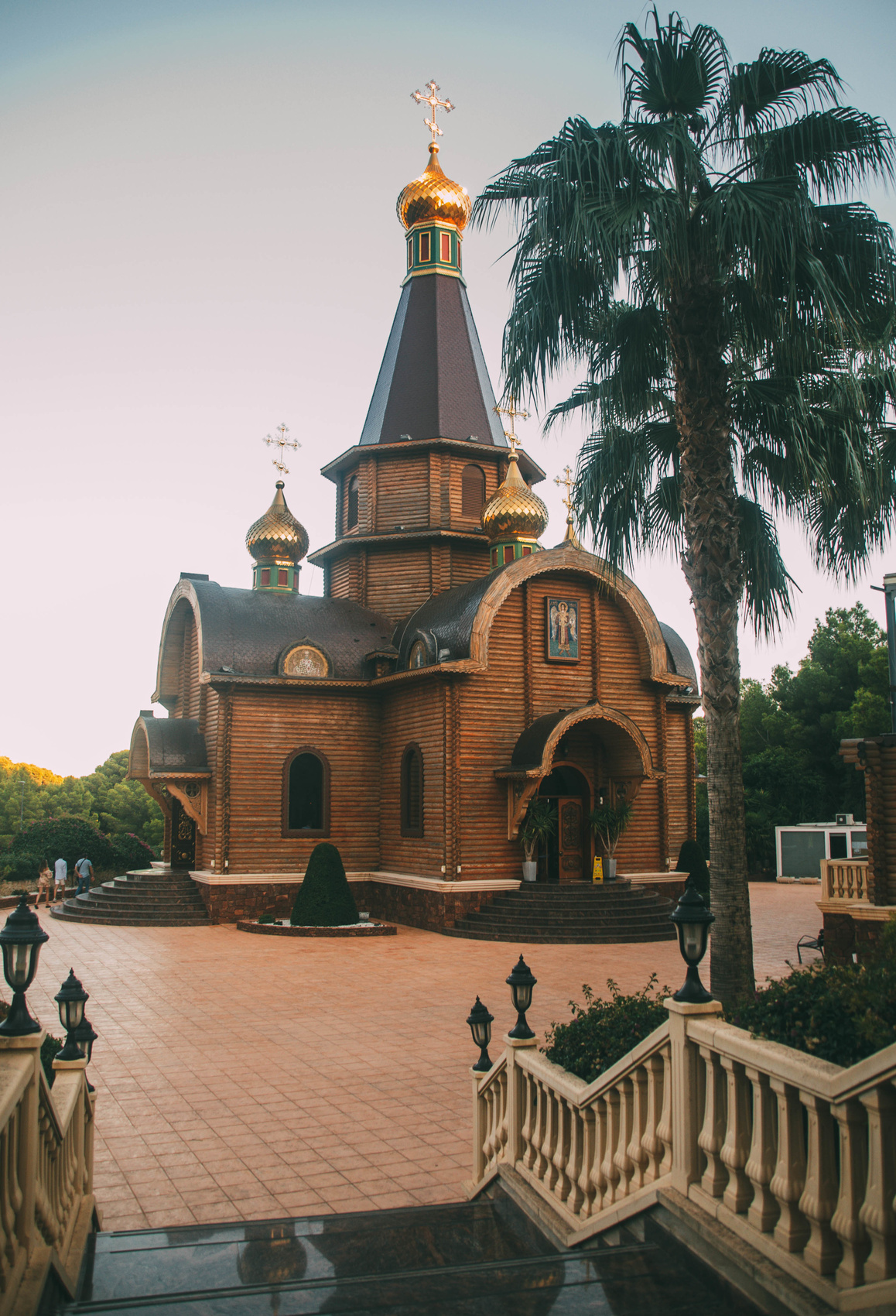 Where to eat
If you are looking for something characteristic of the town, one of the most typical dishes in Altea are sea urchins and coques. We recommend some restaurants such as Saltea, located in the privileged surroundings of Marina Greenwich, where you can enjoy the sound of the waves and appreciate the beauty of the coast. On their menu you can find a wide variety of fish dishes, oysters, lobsters, shrimps and scallops. If you are a meat lover, you will also find delicious dishes to satisfy the most exquisite palates.
Visit Portosenso Bar. You will have a wide variety of dishes to choose from, popular for making Mediterranean food. It's the trendiest place in the area, so don't forget to book.
Opposite the yacht club, we find the restaurant Sabor; it aims to be a different place, in which a pleasant and simple atmosphere is perfectly combined with international cuisine, the result of a careful selection designed to please all palates.
Other very good options are L'Airet d'Altea, with traditional Mediterranean food, the Sirtaki restaurant and the Xef Pirata gastro bar, for signature tapas.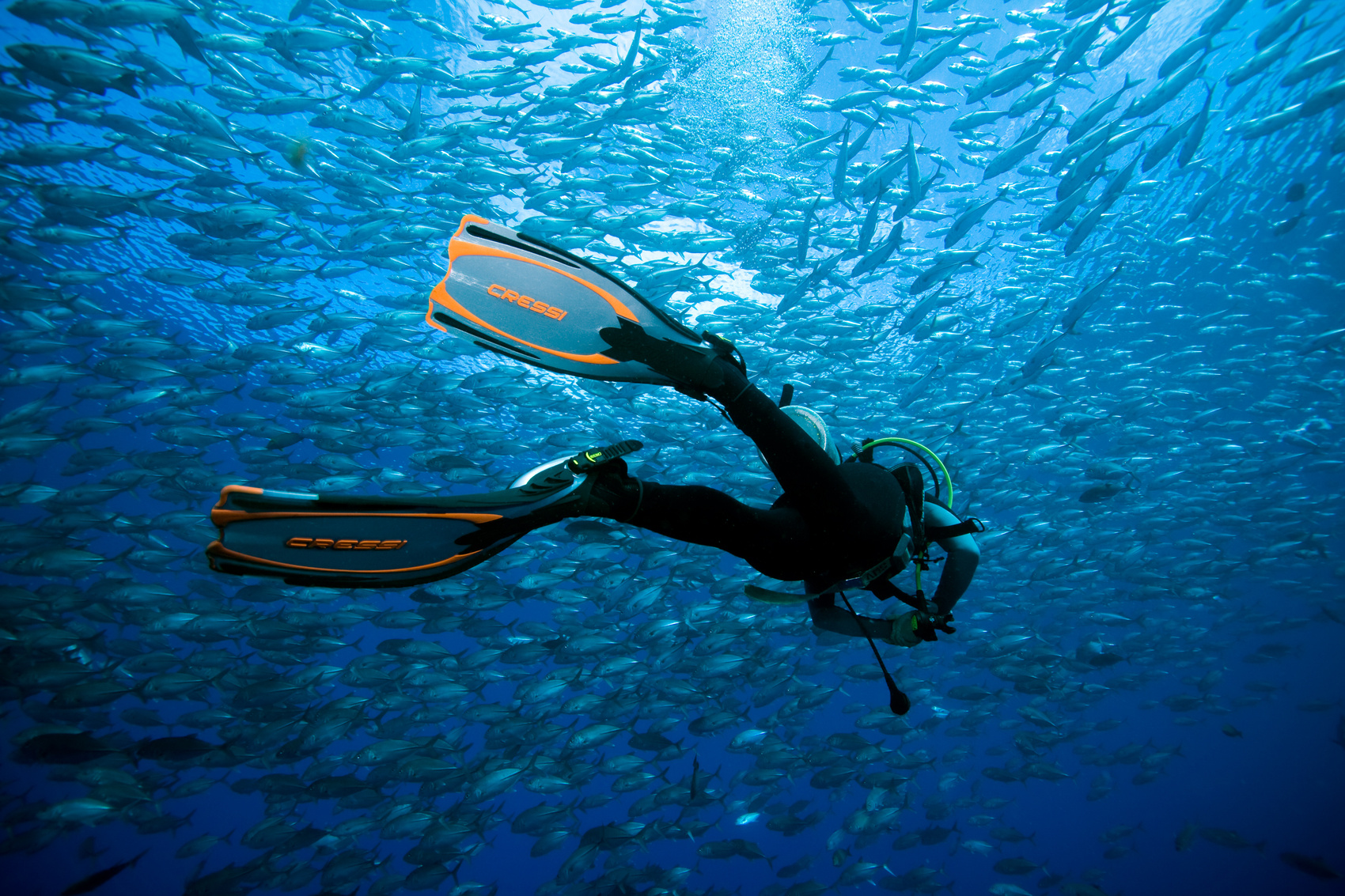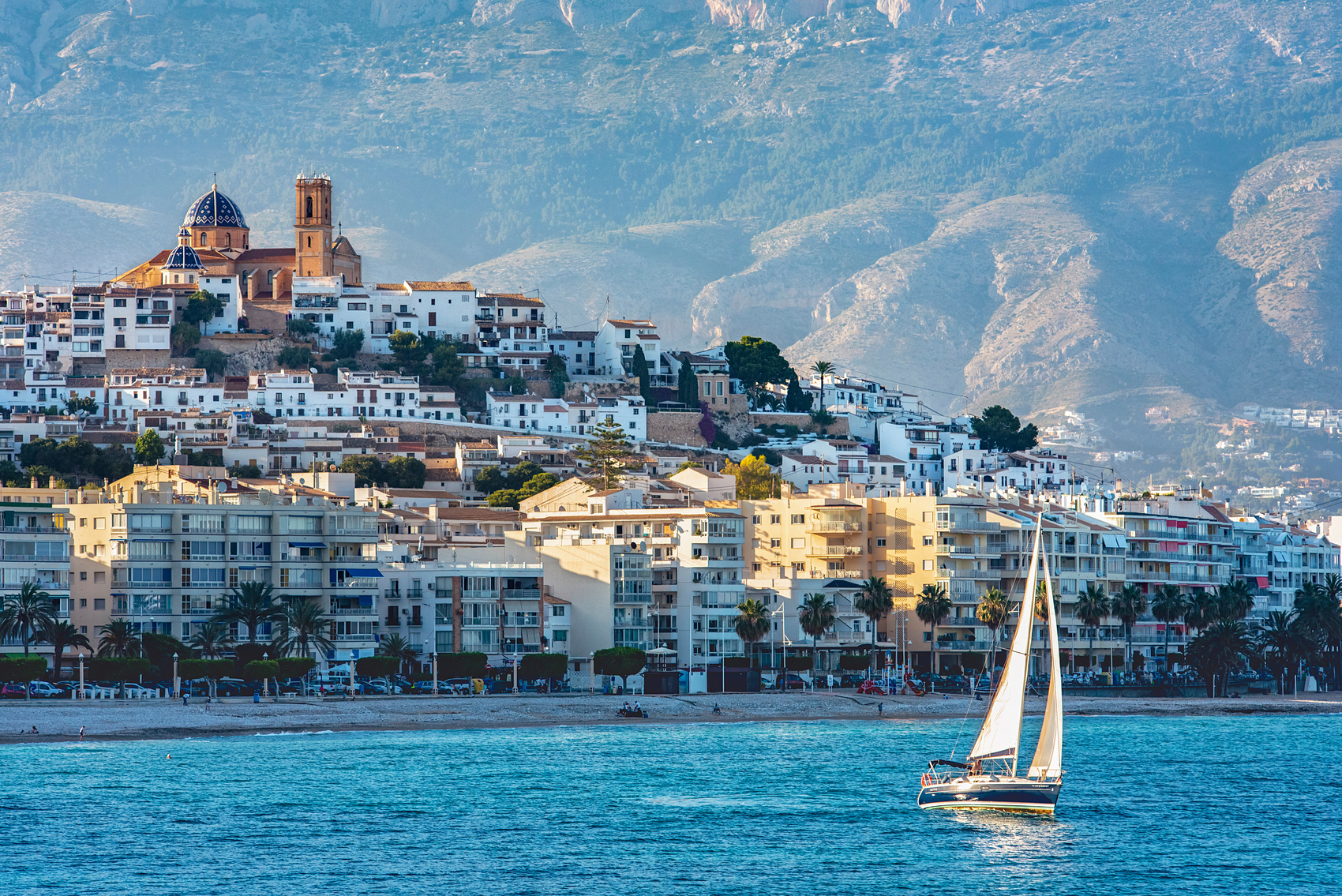 Altea is an area where many water sports such as snorkelling, scuba diving, kitesurfing and sailing are practised. In fact, one of the most famous sailing championships in the Mediterranean takes place here in February. It is the "200 miles at 2", which runs from Altea to Ibiza and back.
Where to sleep
Where to sleep, we suggest our villa; without a doubt, it is the ideal place to enjoy a holiday with family or friends, with a modern, comfortable and high quality atmosphere in an impressive natural environment.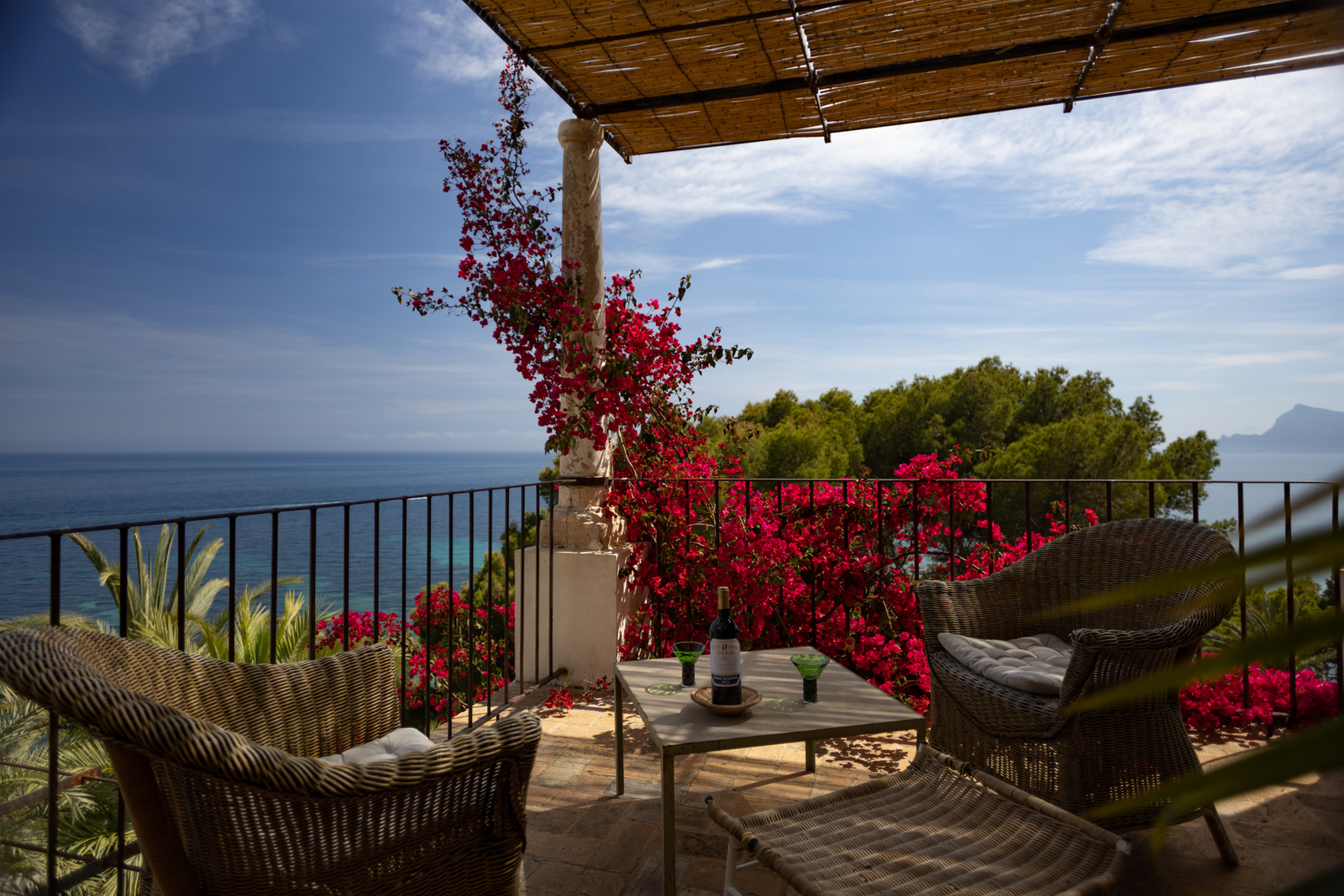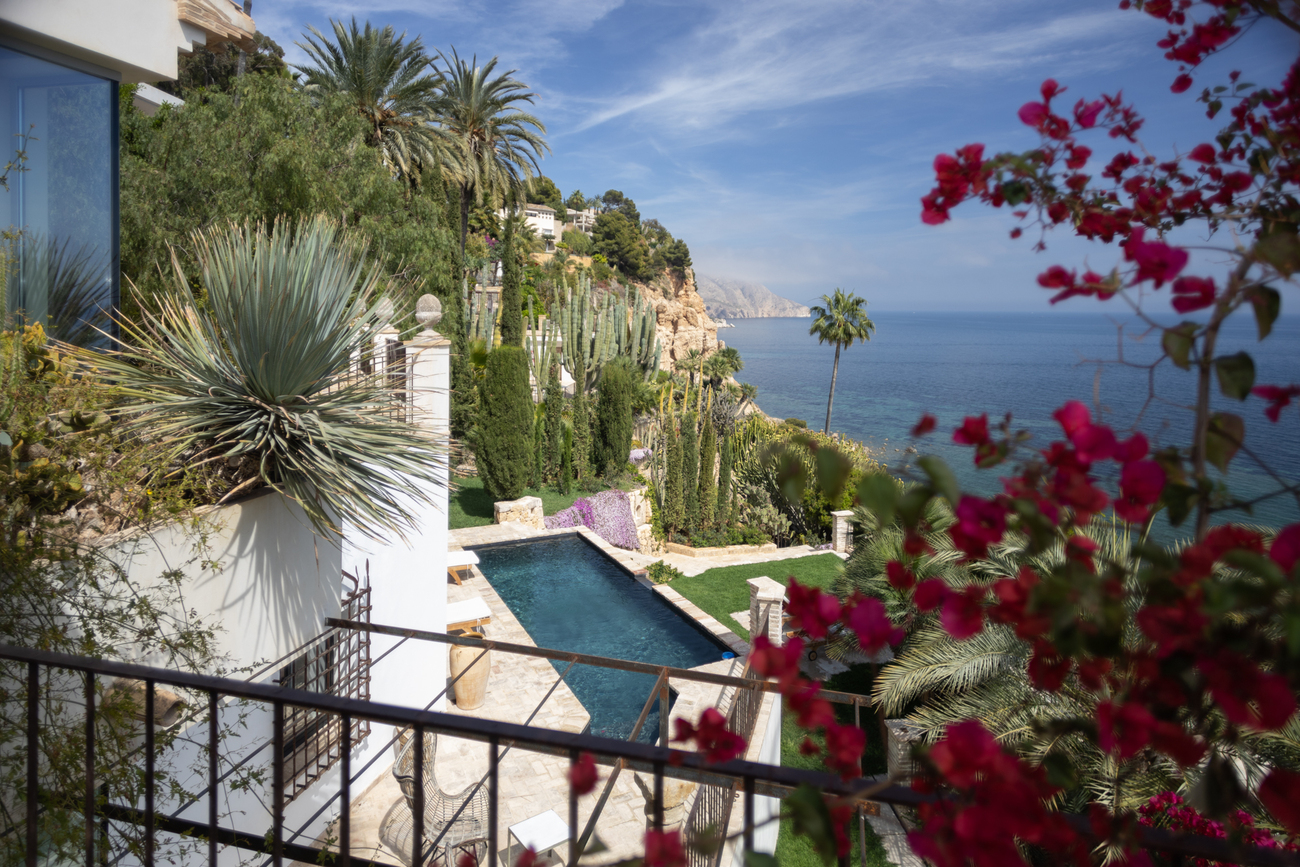 Denia
With its rich history, golden sandy beaches and delicious gastronomy, this charming Mediterranean town captivates all travellers who visit it. We invite you to discover Denia's hidden treasures and immerse yourself in its authentic charm.
Strategically located on the north coast of the province of Alicante, between the imposing Montgó mountains and the Mediterranean Sea. This privileged location gives it a breathtaking landscape and a unique natural diversity.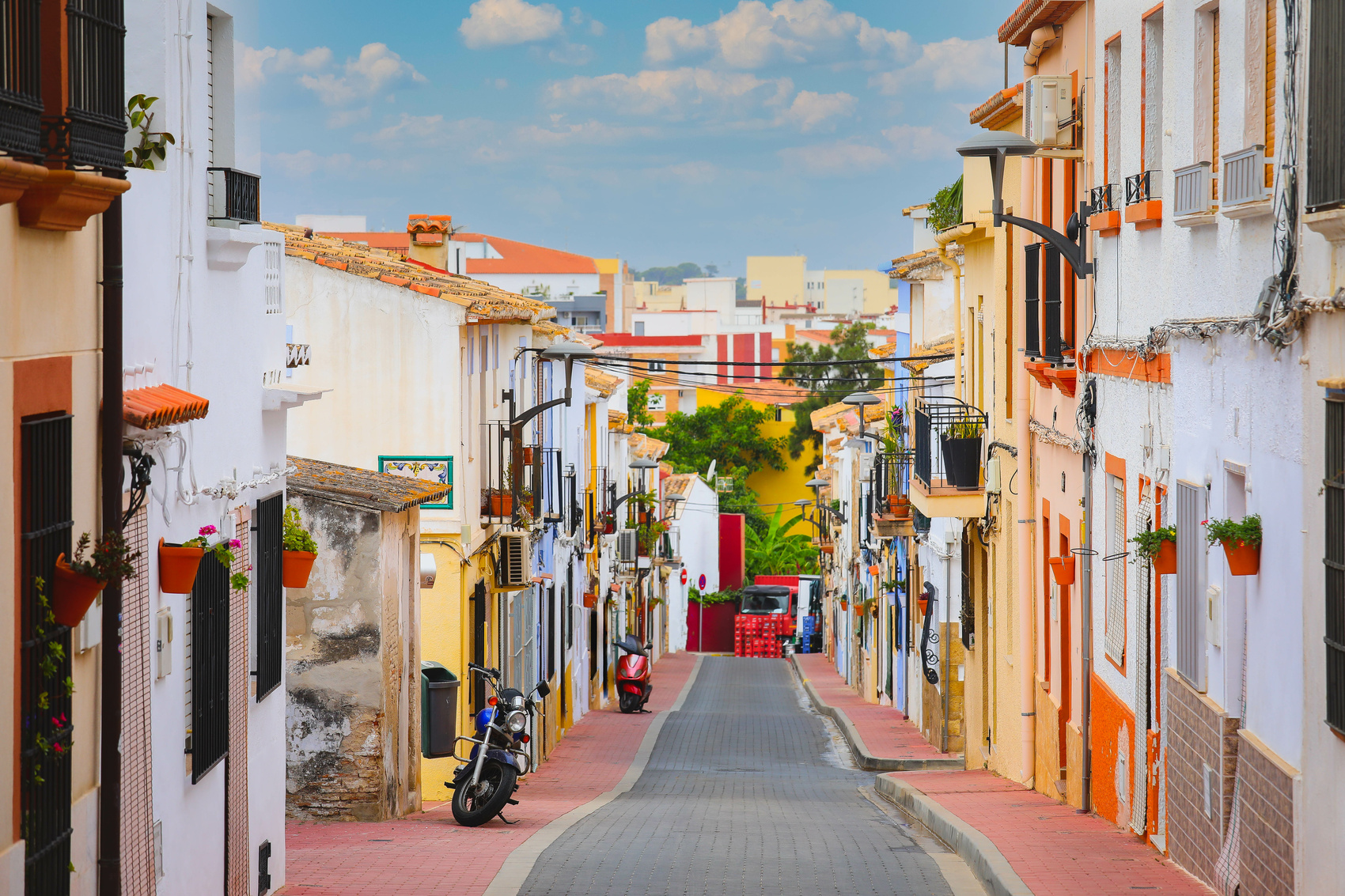 One of Denia's most outstanding attractions is its magnificent castle, which stands majestically on top of a hill. Built in the 11th century, this impressive castle offers a panoramic view of the town and the sea. Strolling along its ancient walls and discovering the history that lies within is a fascinating experience for history and architecture buffs.
Don't leave without visiting the Toy Museum, the Sea Museum and the Jesús Pobre Les Freses wine cellars. To round off, a day trip by ferry to Formentera and Ibiza is ideal.
If you are a lover of hiking and mountaineering, we recommend a trip to the Sierra del Montgó mountain range. There are numerous well-marked routes and trails that wind through Mediterranean forests, valleys, ravines and peaks, providing opportunities to explore the diverse flora and fauna of the area.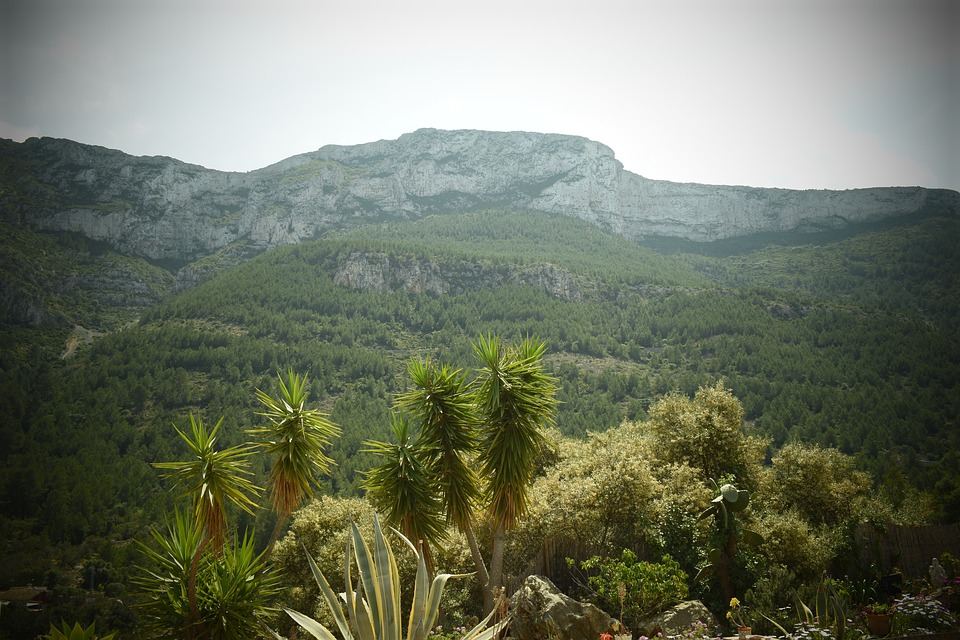 If you are a lover of hiking and mountaineering, we recommend a trip to the Sierra del Montgó mountain range. There are numerous well-marked routes and trails that wind through Mediterranean forests, valleys, ravines and peaks, providing opportunities to explore the diverse flora and fauna of the area.
Where to eat
Denia also delights the most discerning palates. Known as the "Creative City of Gastronomy" by UNESCO, it offers a wide variety of restaurants and bars serving exquisite dishes. Restaurants and bars can be found just a few kilometres away in the Raset-El Puerto area.
Its location by the sea ensures a selection of fresh seafood and fish, which are the basis of many of its culinary delights. Don't miss the opportunity to try the famous "gamba roja de Denia", a delicacy that will delight your senses.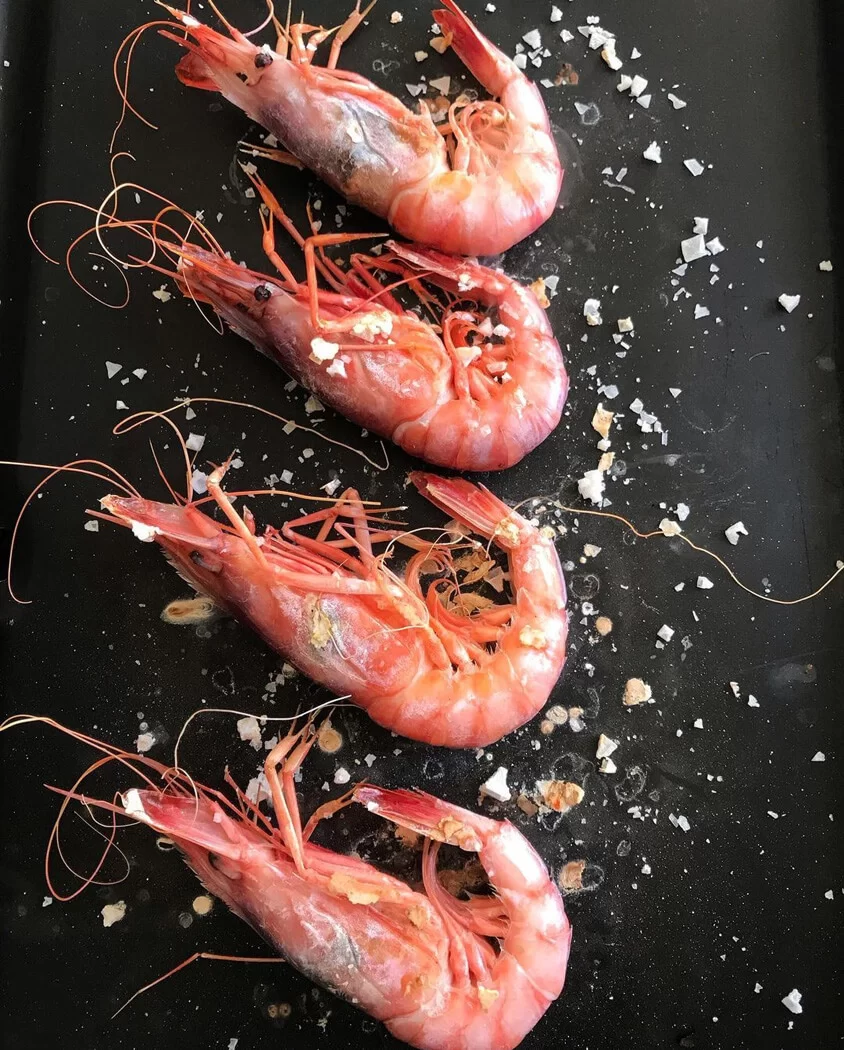 Located in the heart of Denia's old town, El Pegolí is an emblematic place that offers an authentic Mediterranean gastronomic experience. Its menu is based on fresh, seasonal ingredients, and its speciality is rice dishes and grilled fish.
If you are a lover of haute cuisine, the Quique Dacosta restaurant is a must-visit, with three Michelin stars, this prestigious restaurant is led by chef Quique Dacosta and offers an innovative and creative culinary experience, combining modern techniques with top quality local produce.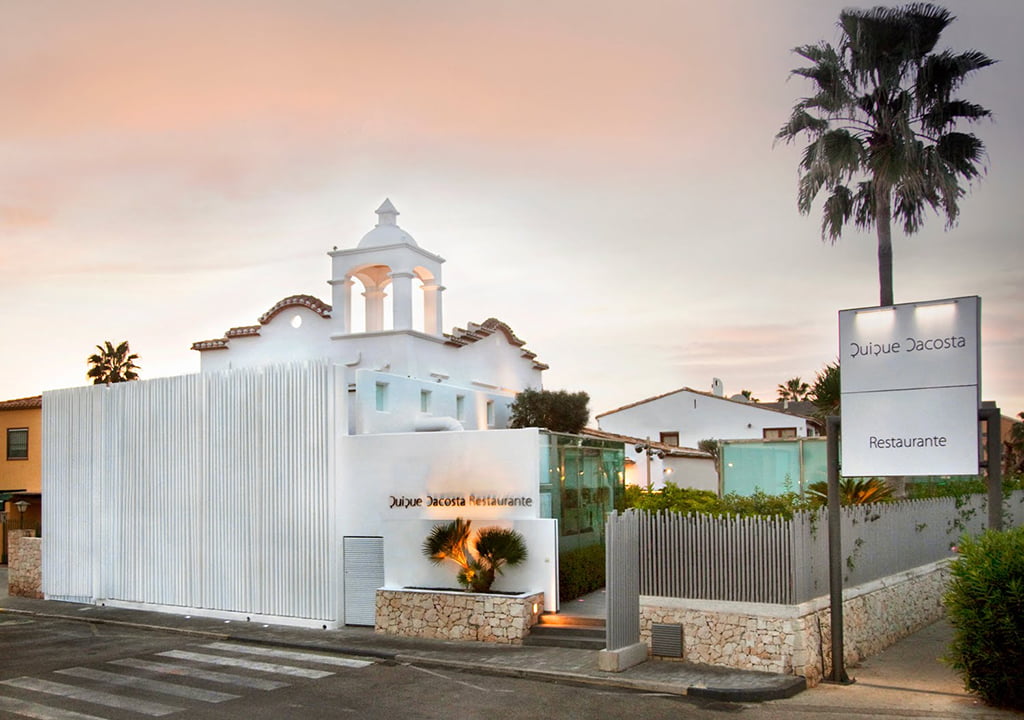 In the port of Denia, we find the restaurant Casa Federico. This cosy family restaurant specialises in traditional Mediterranean dishes. Its rice dishes, fresh fish and seafood are highly recommended, and the quiet and friendly atmosphere makes it an ideal place to enjoy a relaxed meal.
In the heart of the old town is La Seu, known for its modern approach to Mediterranean cuisine offering a variety of innovative and creative dishes, highlighting local flavours and fresh seasonal ingredients. In addition, its rooftop terrace offers stunning views of Denia.
Visit Tasca Eulalia, a hidden gem in Denia. With a cosy atmosphere and exceptional home cooking, it specialises in traditional Spanish dishes with a creative twist. Their tapas and wine selection are especially popular with diners.
Where to sleep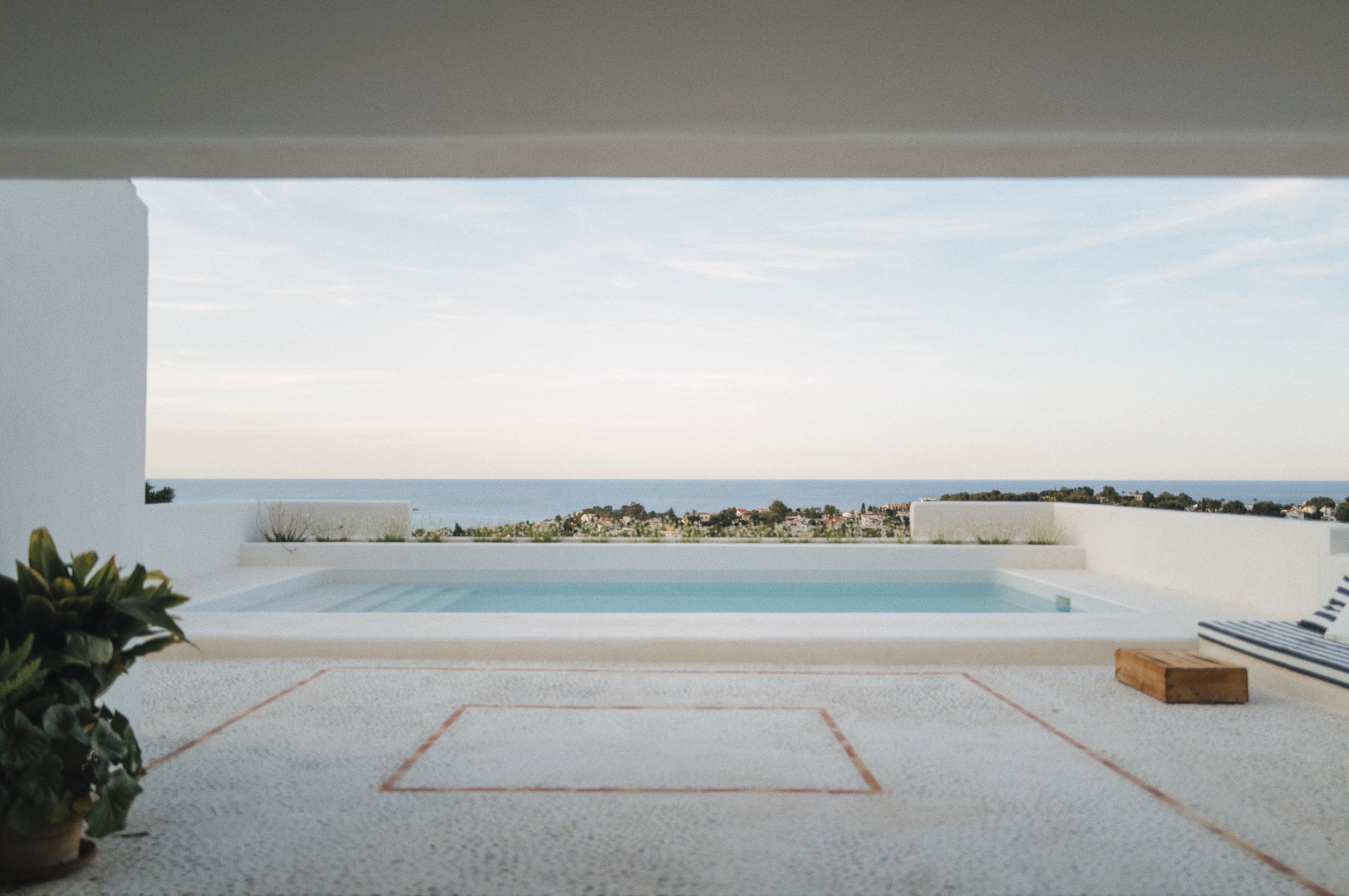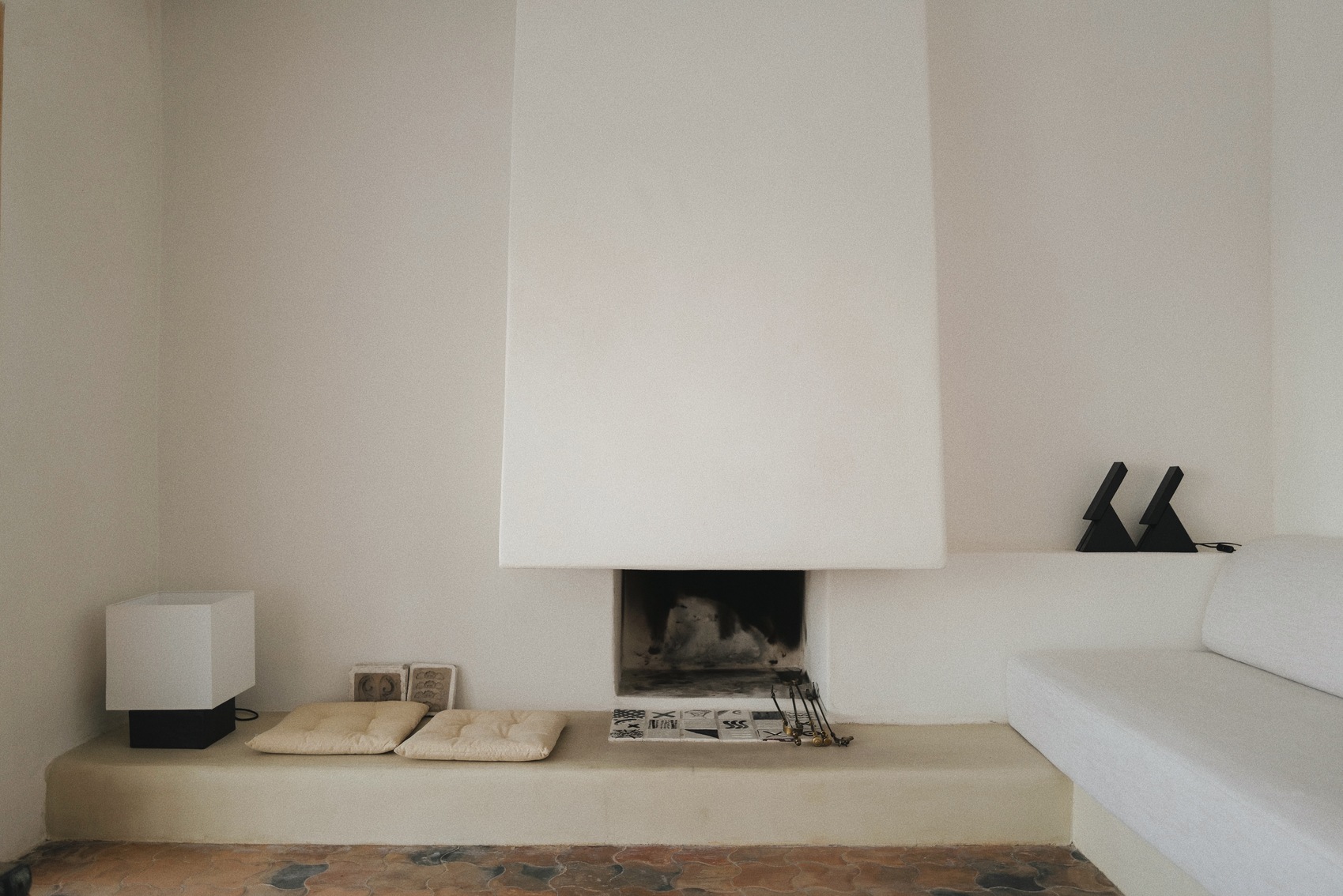 To sleep in, we suggest our villa, a marvellous construction that combines modern design with antique pieces and from where you can listen to the sounds of nature at the foot of the Montgó Massif.
Alicante
Amongst the majestic valleys and mountains of the province of Alicante lies Parcent, a picturesque village that has remained virtually untouched by the passage of time. With its rural charm and tranquil atmosphere, Parcent is the perfect destination for those looking to get away from the hustle and bustle and discover the authenticity of the region.
Upon arrival, you will find yourself immersed in an idyllic setting. Its narrow cobbled streets, whitewashed houses and facades adorned with potted flowers will transport you back to an enchanting past. As you enter the heart of the village, you will discover its parish church of San Juan Bautista, an architectural jewel that stands elegantly and deserves a visit to appreciate its beauty.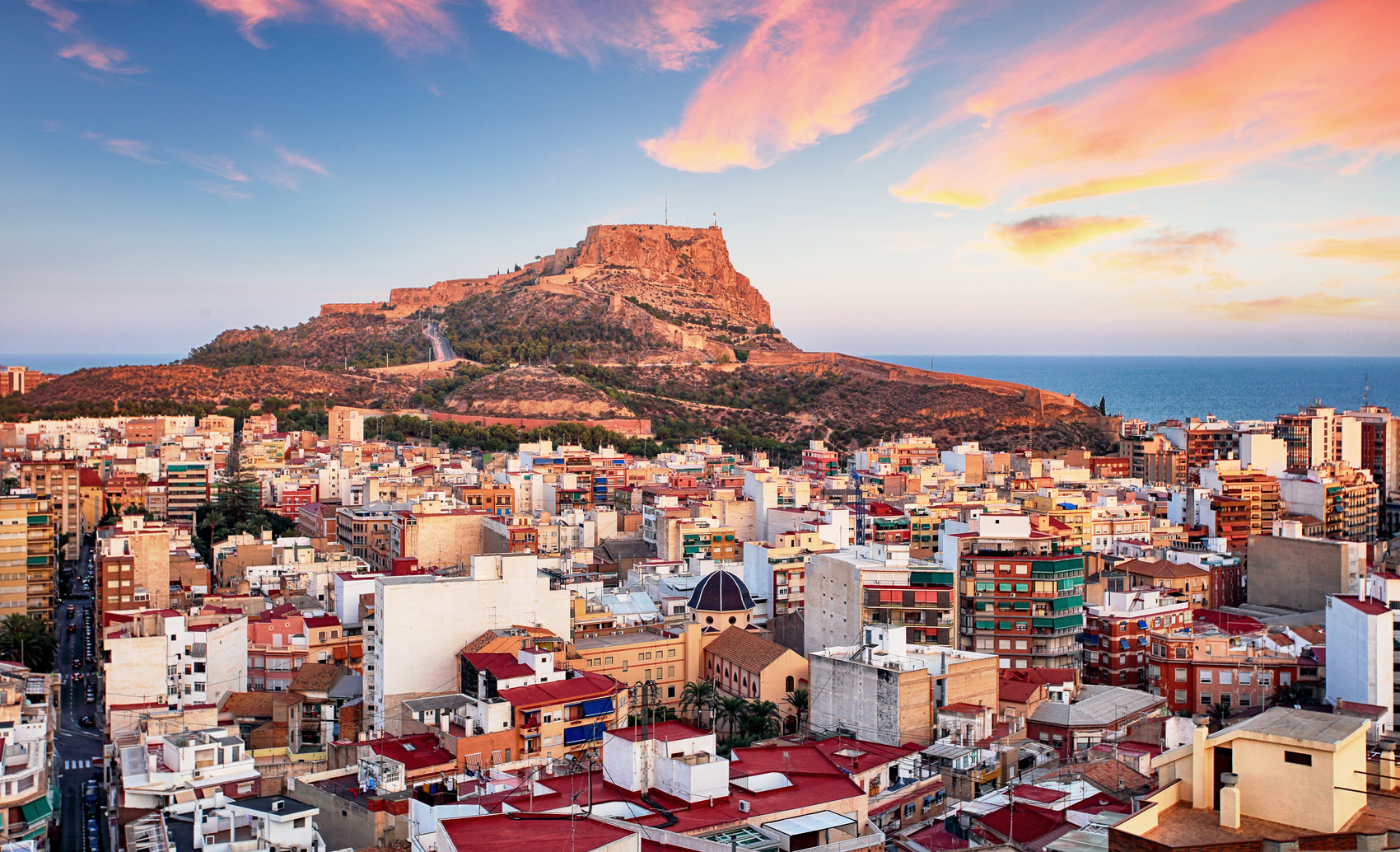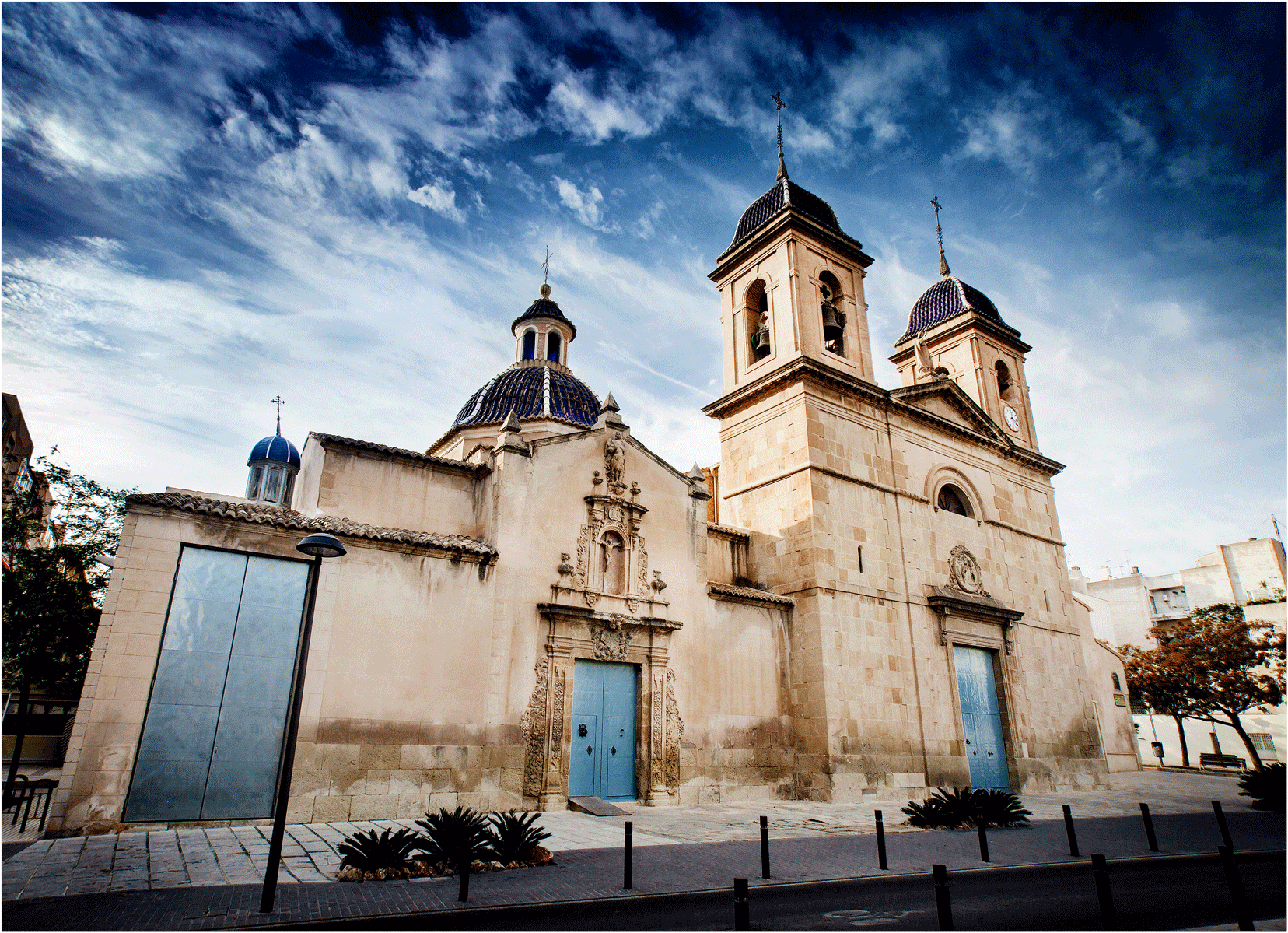 But what makes it truly special is its natural setting. Surrounded by rolling green hills, vineyards and almond blossom, this village offers a perfect getaway for nature lovers. Explore the trails that wind through the valleys and admire the panoramic views of the surrounding countryside. In spring, the landscape is covered in a blanket of vivid colours thanks to the wildflowers that dot the fields.
Don't miss the opportunity to visit a local winery and taste the delicious wines produced in the region. The vineyards surrounding the village offer a picturesque landscape and a peaceful atmosphere for an authentic and relaxing wine tasting.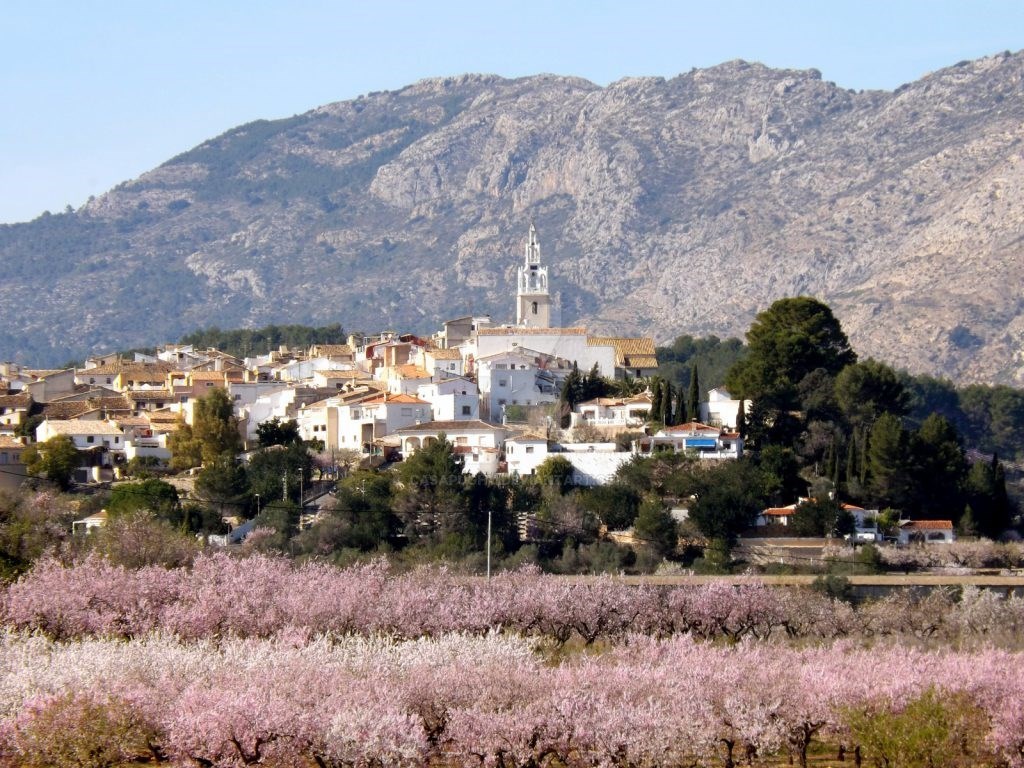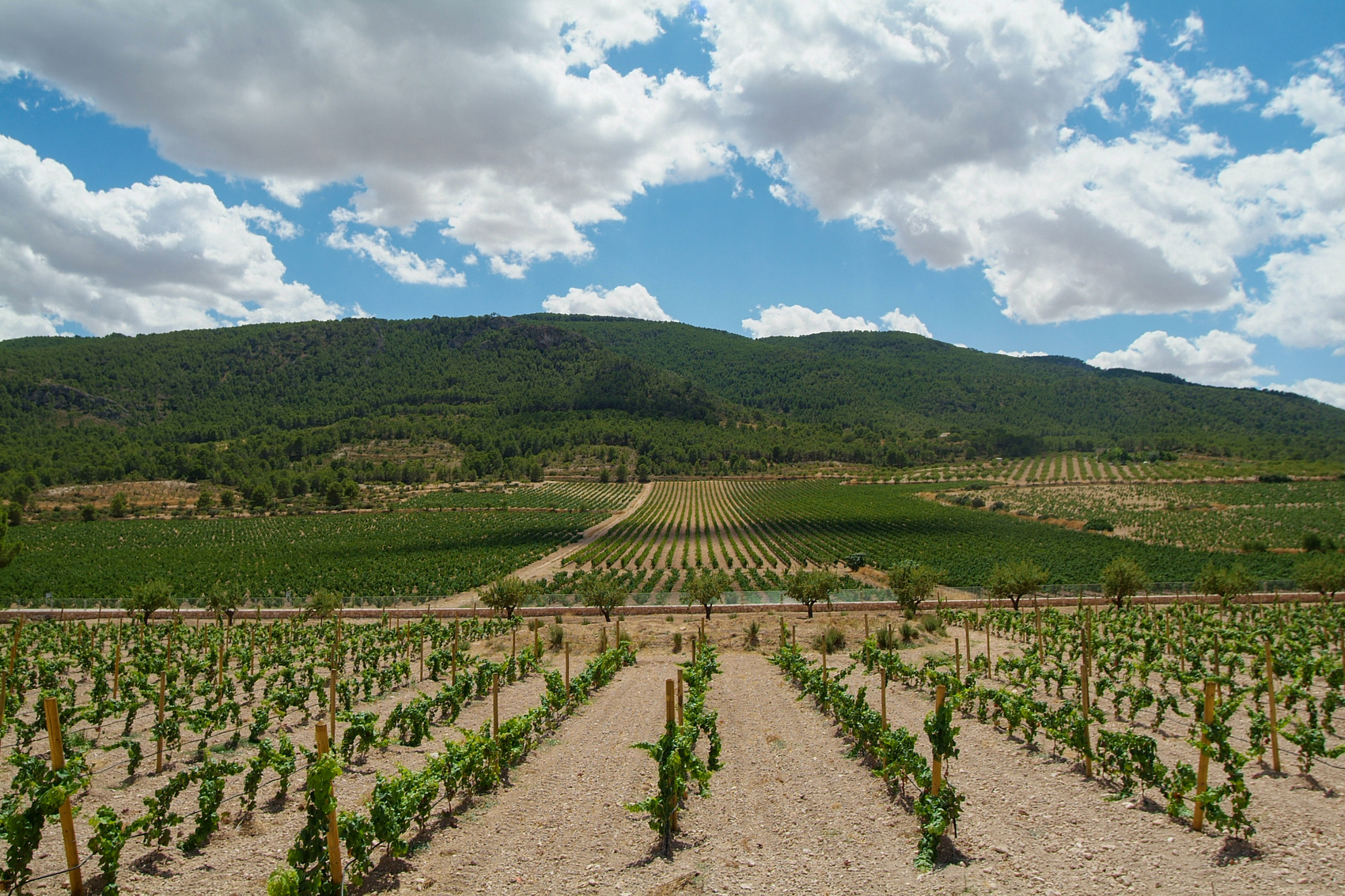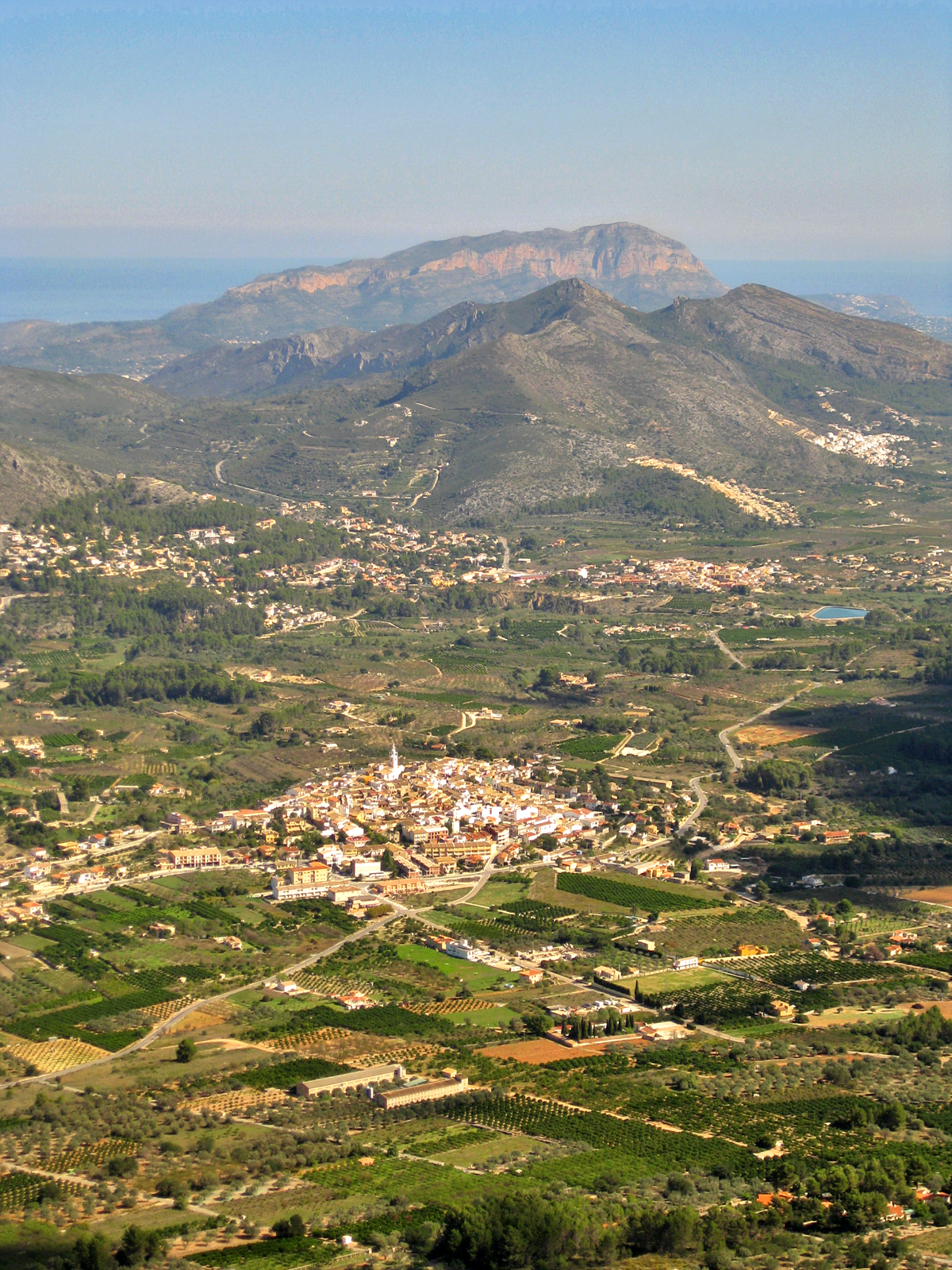 Where to eat
Don't hesitate to explore the local bars and restaurants, where you can enjoy the traditional gastronomy of the region, such as rice dishes and fresh local produce.
Set in a charming rural house, Casa del Maco offers a high quality dining experience. Its cuisine is based on local and seasonal ingredients, offering creative dishes with a Mediterranean touch. The intimate and cosy atmosphere perfectly complements the delicious food.
The Almàssera Vella restaurant is housed in a restored old oil mill. It perfectly combines tradition with culinary innovation. Its terrace offers stunning views of the surrounding landscape.
Visit the restaurant Ca Rosella, a cosy family restaurant known for its warm atmosphere and excellent home cooking. Its dishes are prepared with fresh local ingredients, offering a delicious combination of traditional flavours. Don't miss their grilled meat dishes and homemade desserts.
Located in a historic building with Valencian influences, the Riu Rau restaurant offers a fusion of Mediterranean and traditional cuisine, with a special emphasis on rice dishes and fresh fish. In addition, the welcoming atmosphere and friendly service make the visit even more enjoyable.
Located in an old country house, La Piscina restaurant is famous for its open-air barbecue. Its grilled dishes are tasty and satisfying. Enjoy your meal on the terrace surrounded by nature and take the opportunity to cool off in the swimming pool after your meal.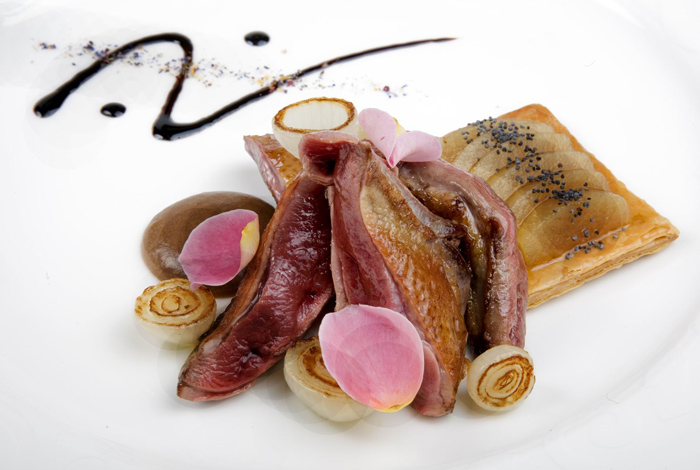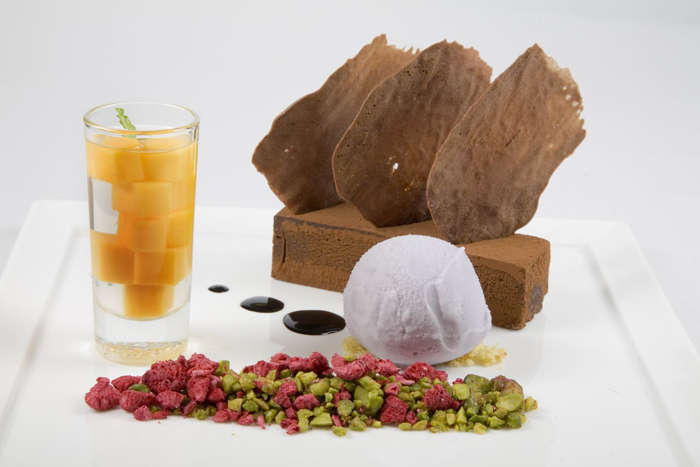 Where to sleep
To sleep in, we suggest our villa; an old riurau converted into a rural house. The bright natural light that streams through the windows and the tranquillity of the area will allow you to enjoy the silence, feel at one with nature and disconnect.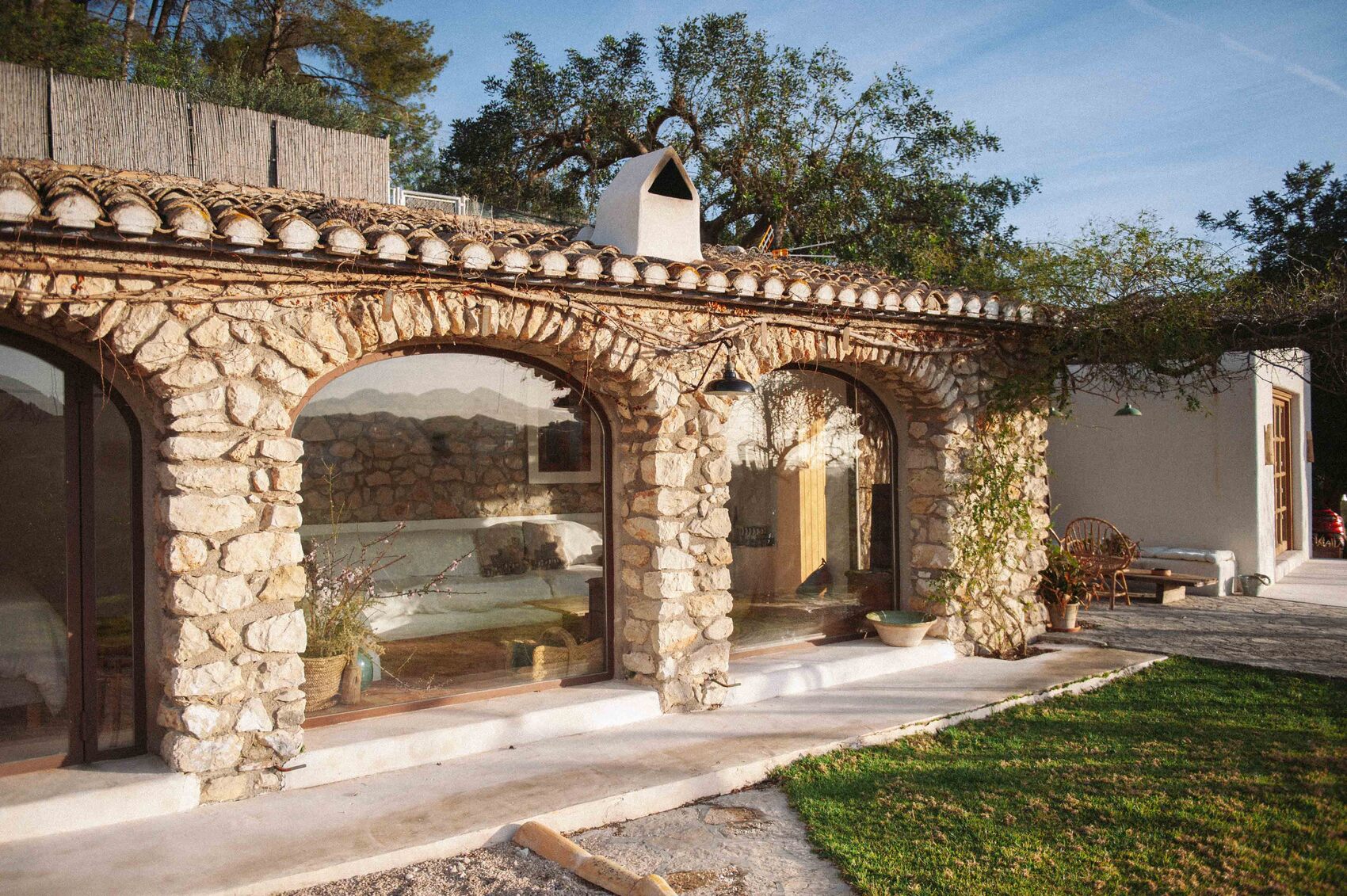 Costa Brava
This coastal paradise is located in the north-east of Spain, in the province of Girona. With its mild climate, golden sandy beaches and crystal clear waters, it is the perfect destination for an unforgettable holiday.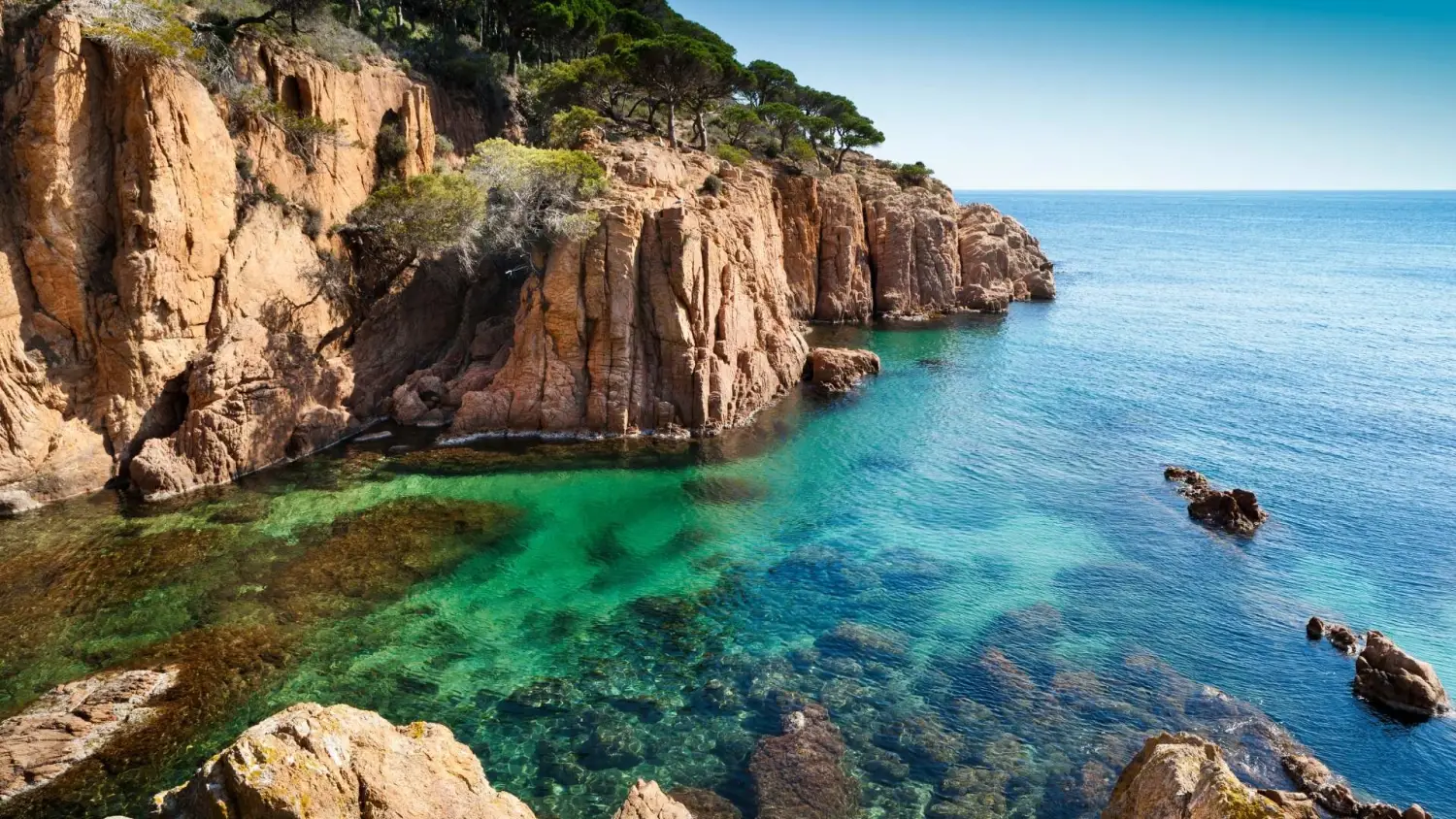 The Costa Brava is a land of contrasts; tradition and modernity, culture and gastronomy. Here you can enjoy a wide range of activities, from relaxing sunbathing on its golden sandy beaches, exciting water sports, hiking routes that will take you to discover the most spectacular corners of the coast to stunning natural landscapes and medieval villages that look like something out of a fairy tale.
Empordà is one of the most beautiful regions of the Costa Brava. It is the place where the sea and the mountains merge, creating a spectacular landscape. You will find a wide variety of towns and villages with a great historical and cultural heritage, such as Figueres, Cadaqués, Roses, L'Escala, Pals and Begur, among others. Each of these places has its own personality and charm, but they all share a traditional architectural style and a unique Mediterranean character.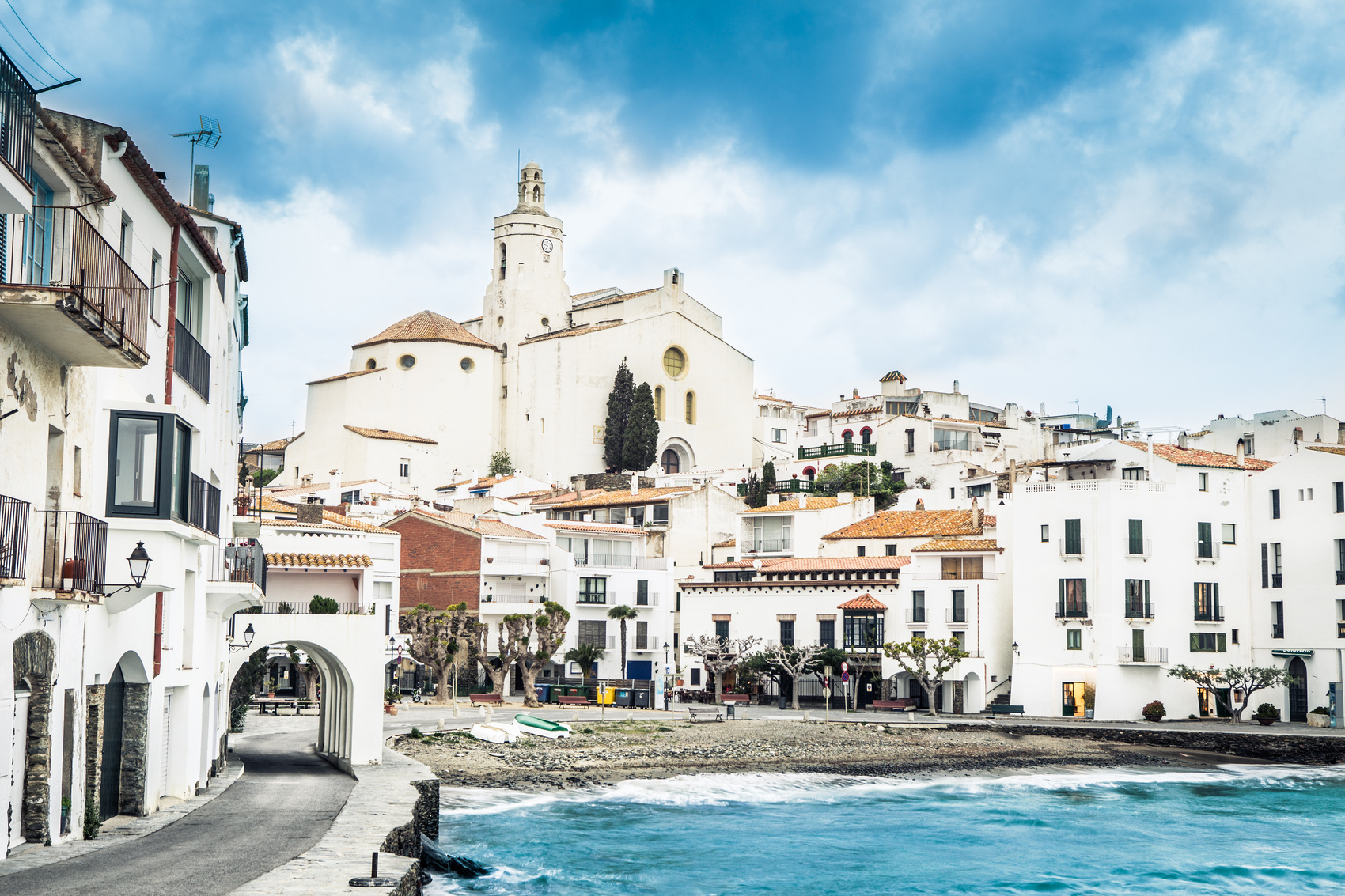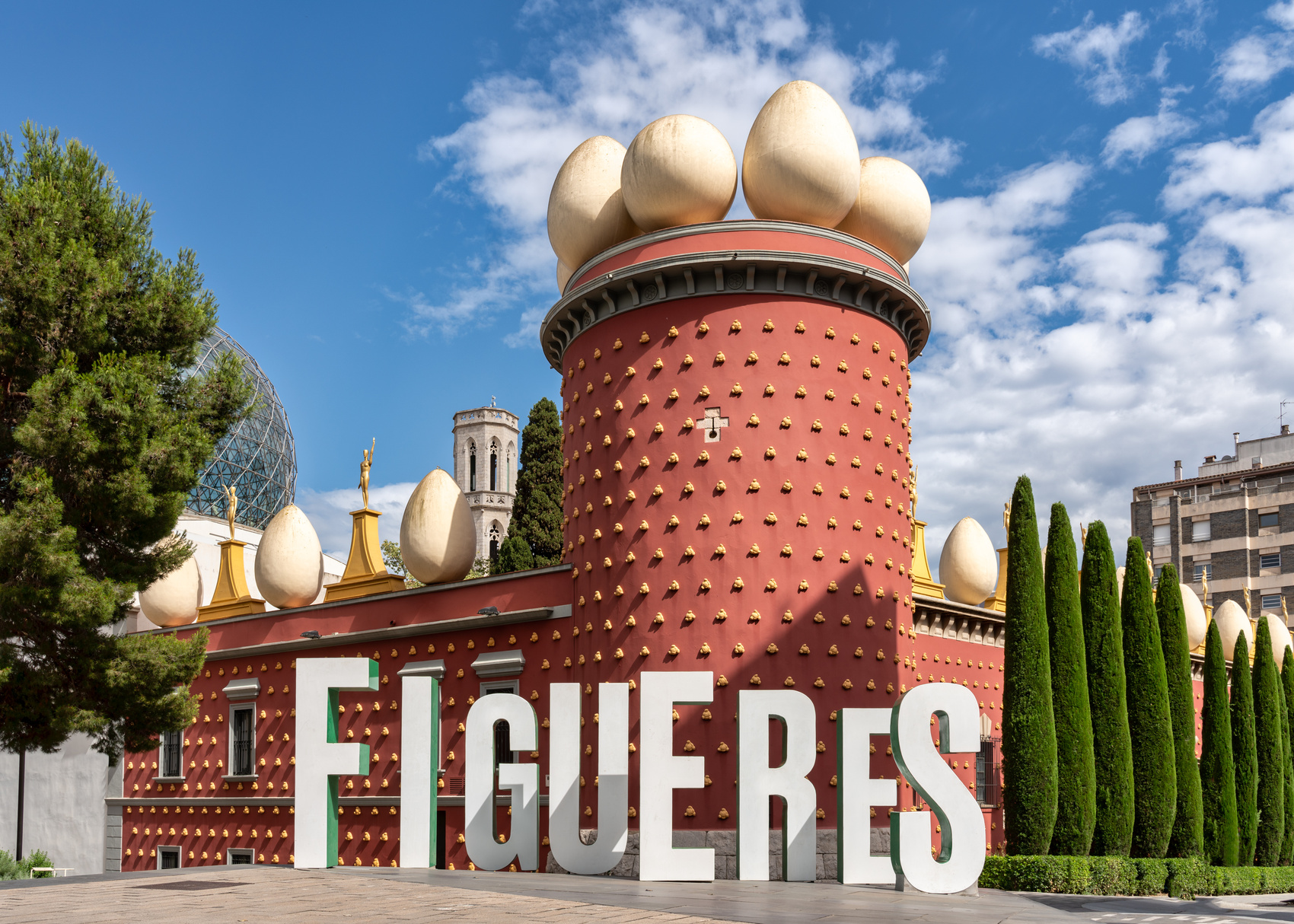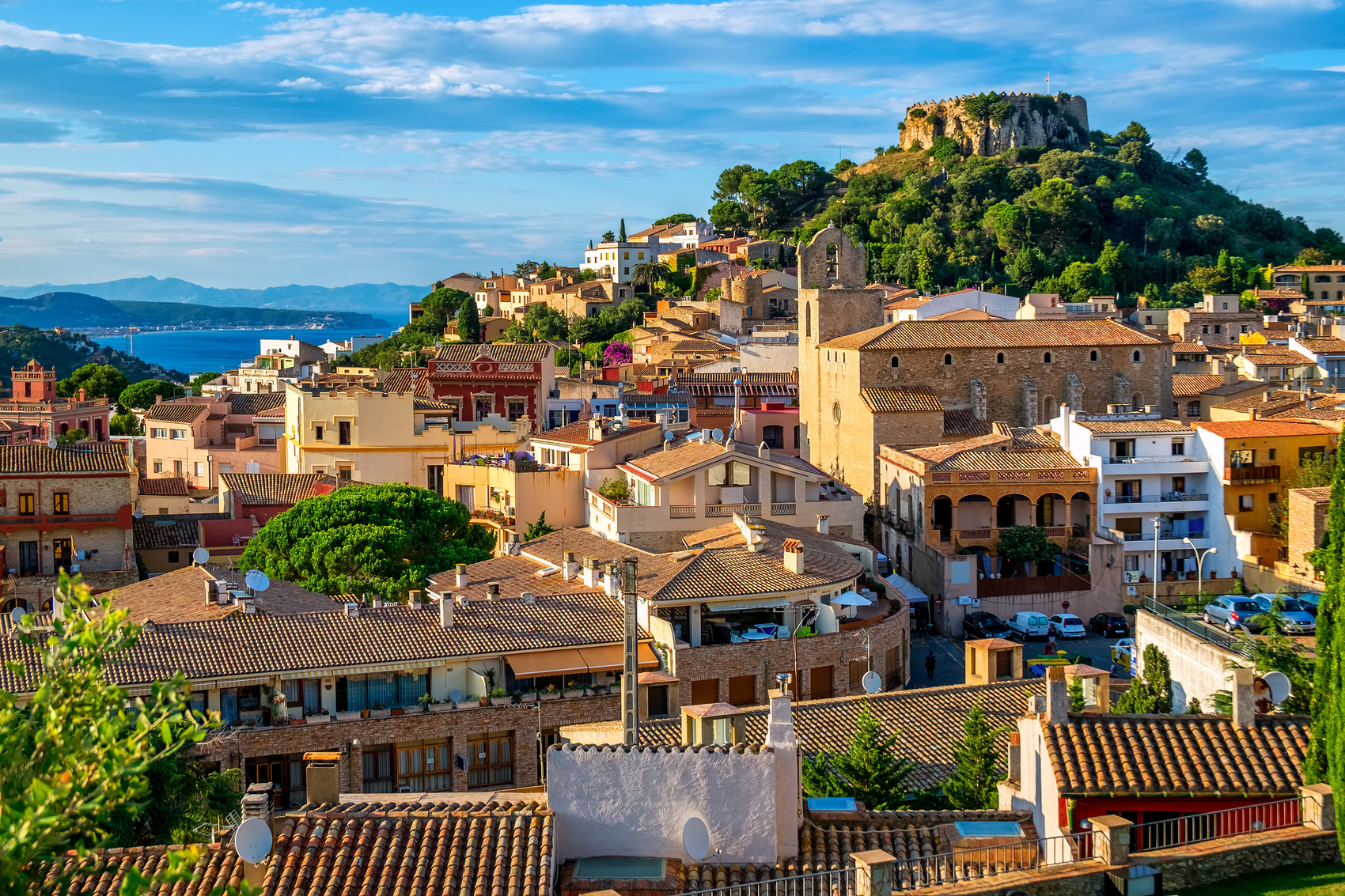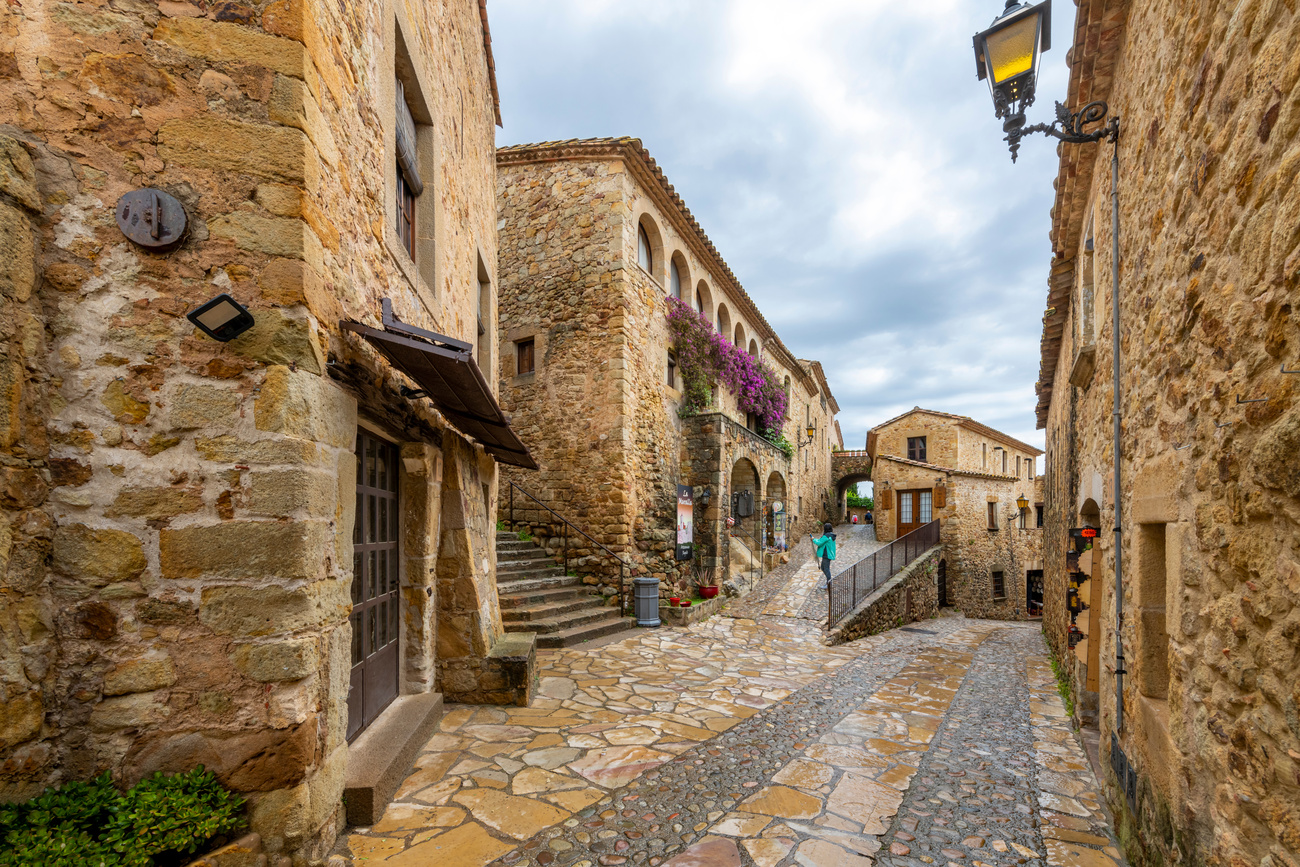 It has a rich history that is reflected in its heritage. You can visit the Monastery of Sant Pere de Rodes, an impressive 10th century Benedictine abbey, and the Dalí Museum in Figueres, dedicated to the famous surrealist painter Salvador Dalí.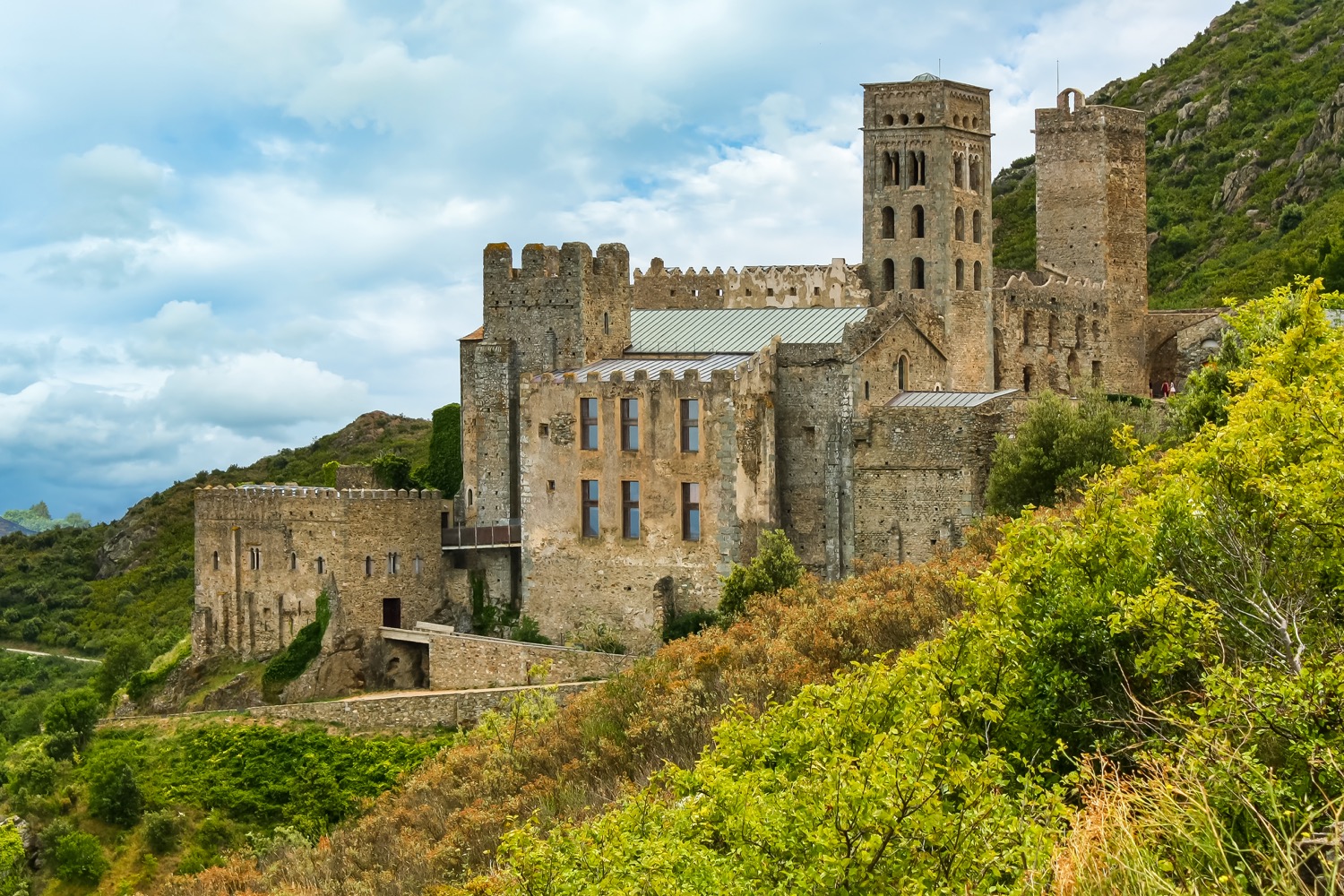 It is the ideal place for nature and sport lovers. Here you can enjoy hiking trails, mountain biking and water sports such as kayaking, paddle surfing and windsurfing.
It hosts several cultural festivals throughout the year. Highlights include the Cadaqués Music Festival, which presents classical music concerts in stunning surroundings, and the Peralada Festival, which combines music, dance and opera on an open-air stage.
Where to eat
A gastronomic trip to l'Empordà is an opportunity to discover the wine and gastronomy of a land that straddles the Pyrenees and the Mediterranean, a literal example of sea and mountain. You can enjoy traditional Catalan dishes such as "suquet de peix", "escudella i carn d'olla" and "crema catalana".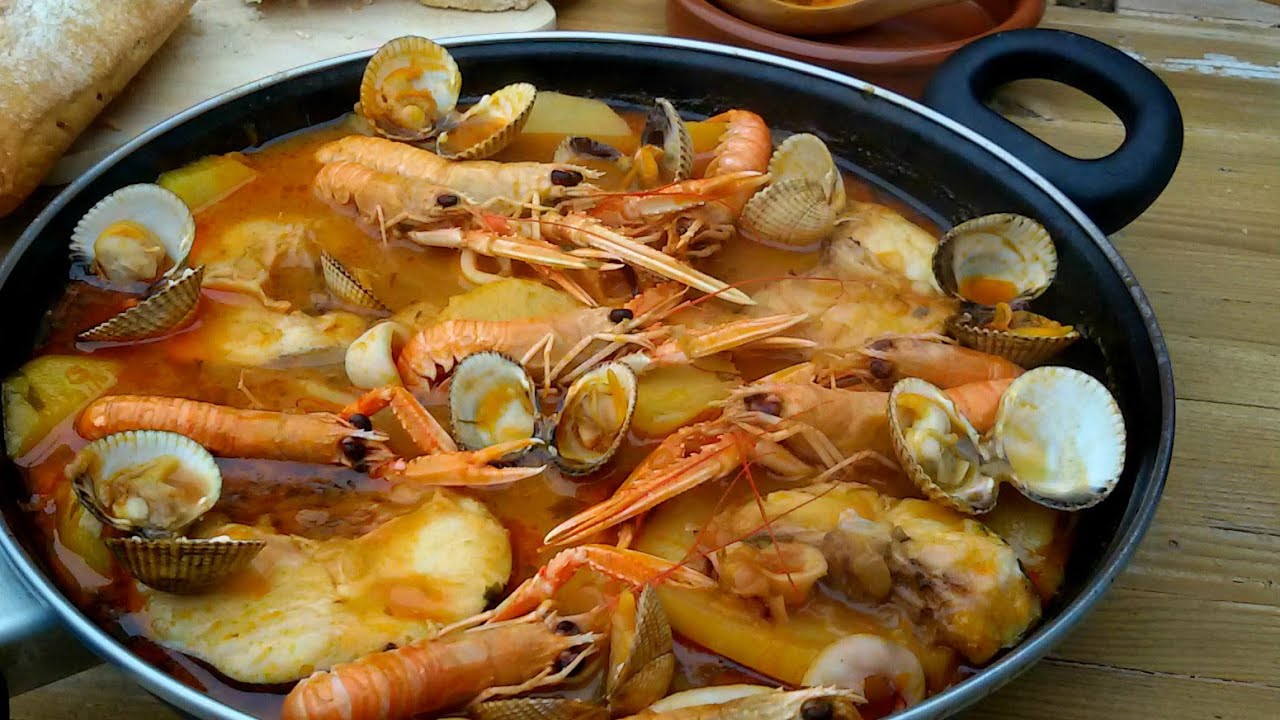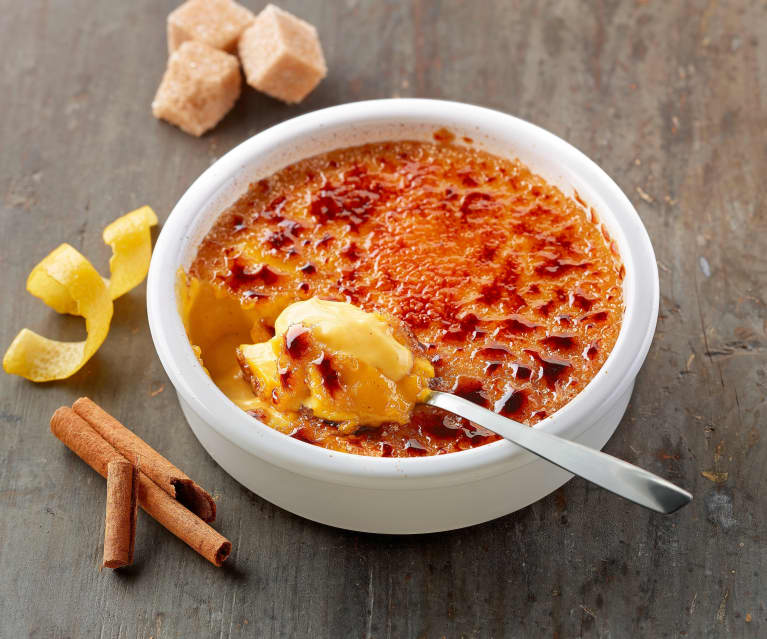 The region also boasts several Michelin-starred restaurants. The last three chefs of elBulli, Oriol Castro, Eduard Xatruch and Mateu Casañas, opened a restaurant in Cadaqués, the fishing village where, as well as saltpetre, you can breathe Dalí. Its name, Compartir, is also its philosophy. Small, modern bites to put in the centre of the table with very suggestive flavours.
In the charming little village of Fonteta, at the foot of the Gavarres, discover the SAO restaurant. A cuisine that combines the most traditional with the most characteristic of the area. The essence of its dishes is Mediterranean cuisine, but always with the personal touch of Vicenç Fajardo, the owner. His trick: high quality, seasonal and local products.
Monki restaurant is located in the centre of Monells, an old medieval village in the heart of the Costa Brava. With a menu dominated by Japanese food, combined with Mediterranean food and some Mexican dishes, it will not leave you indifferent.
The Mooma restaurant is located in the middle of the Empordà, on the outskirts of the village of Palau-Sator. Its entire communication line and its star products have to do with apples. This is because it is not only a restaurant, but also a cider house.
We found the Sivana Bosc restaurant in the middle of the forest, on the outskirts of the village of Pals, surrounded by pine trees and nature. The setting is super cosy and magical. They are committed to Mediterranean cuisine combining traditional elements with innovative and experimental culinary techniques.
In the middle of the village of Llofriu, we find Soca rel, the restaurant specialising in what they call "barraca" cuisine. Dishes with traditional elements of the area and outstanding for the high quality of the product. Their specialities and must-tries are rice dishes and vermouth in the sun.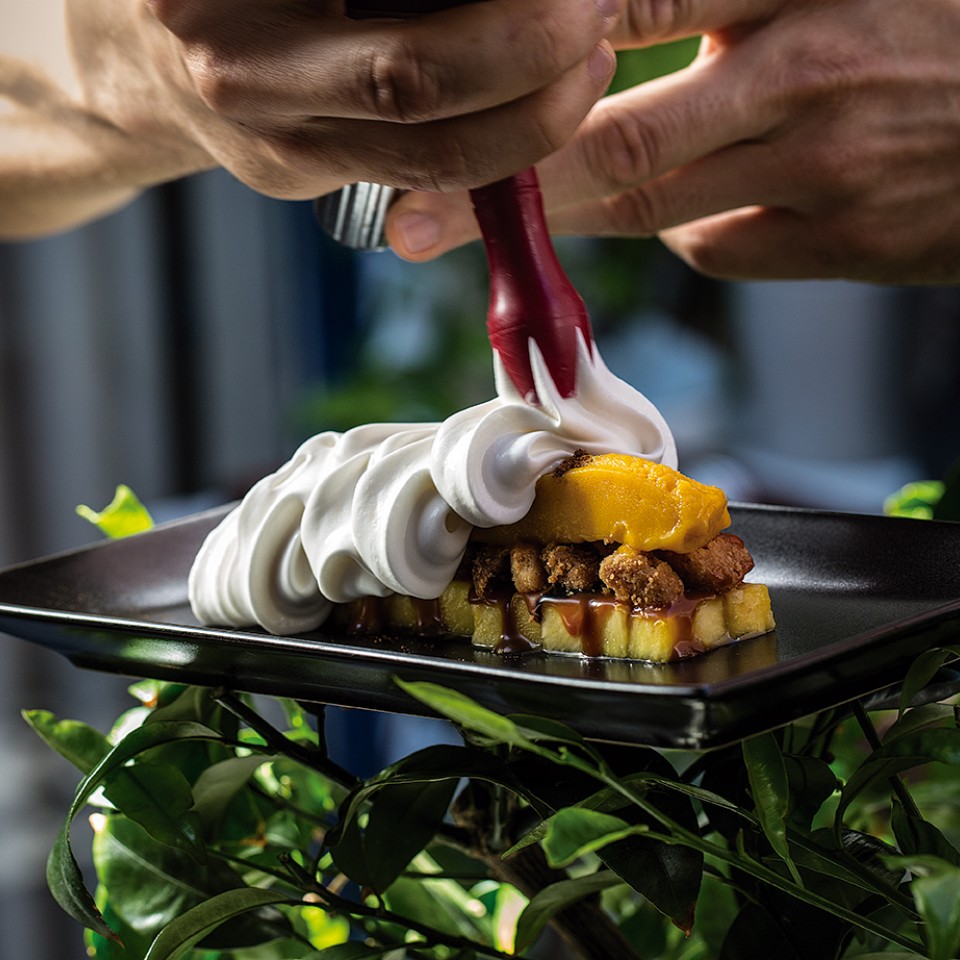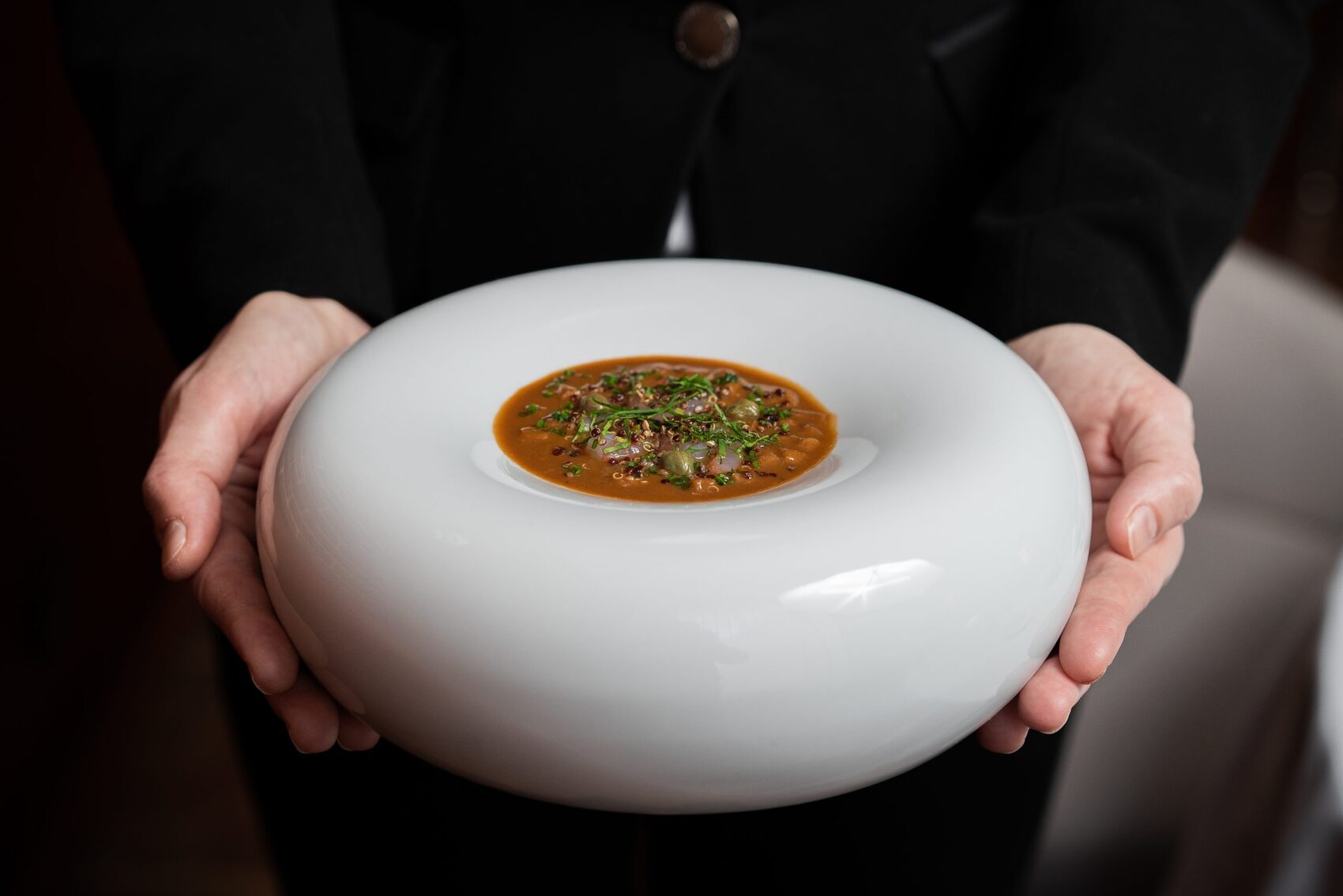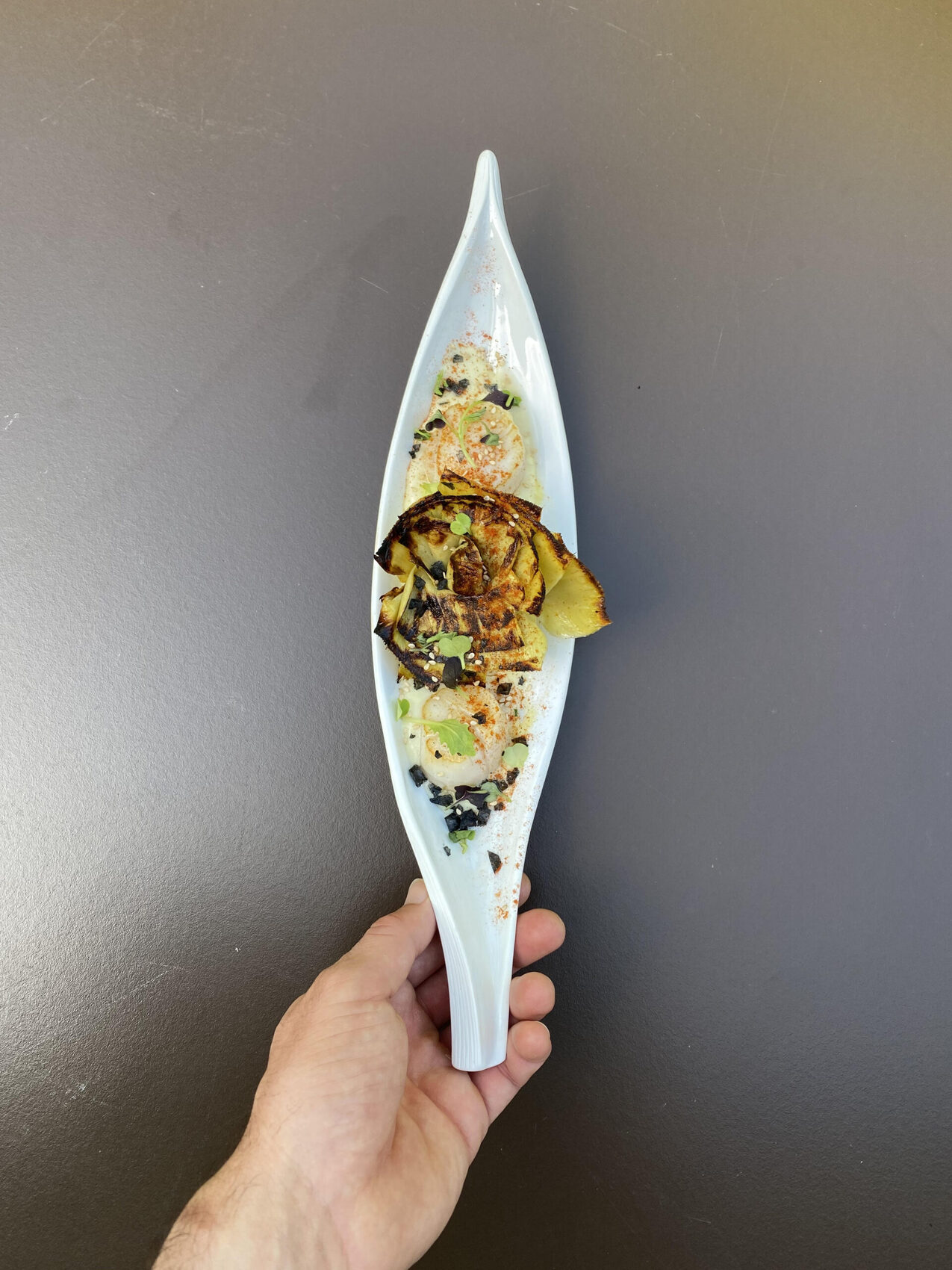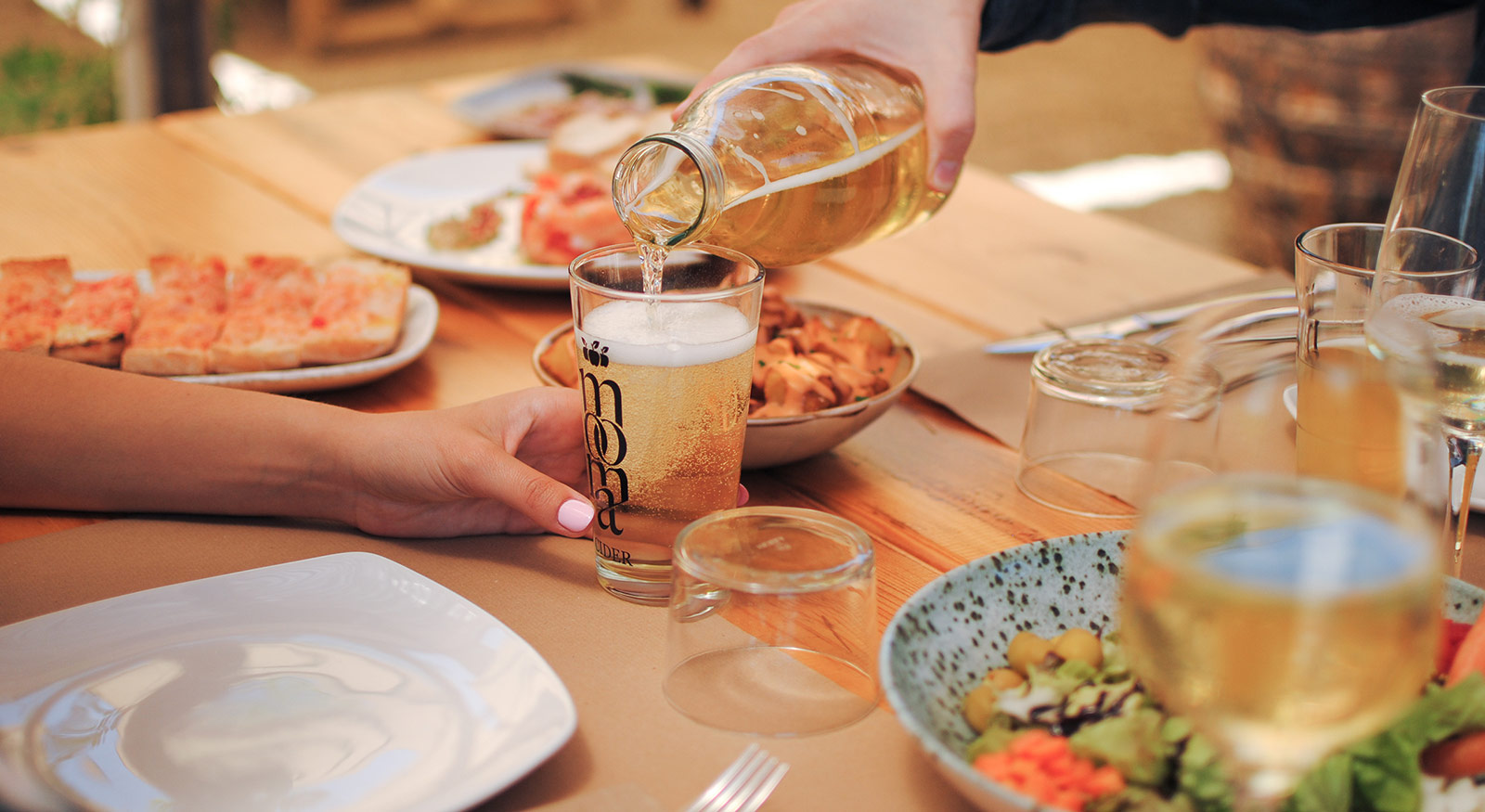 Where to sleep
This rustic-style house is the perfect place to sleep. Surrounded by green lawns, fields and large trees, we find this impressive house that is part of the typical farmhouse of the Empordà.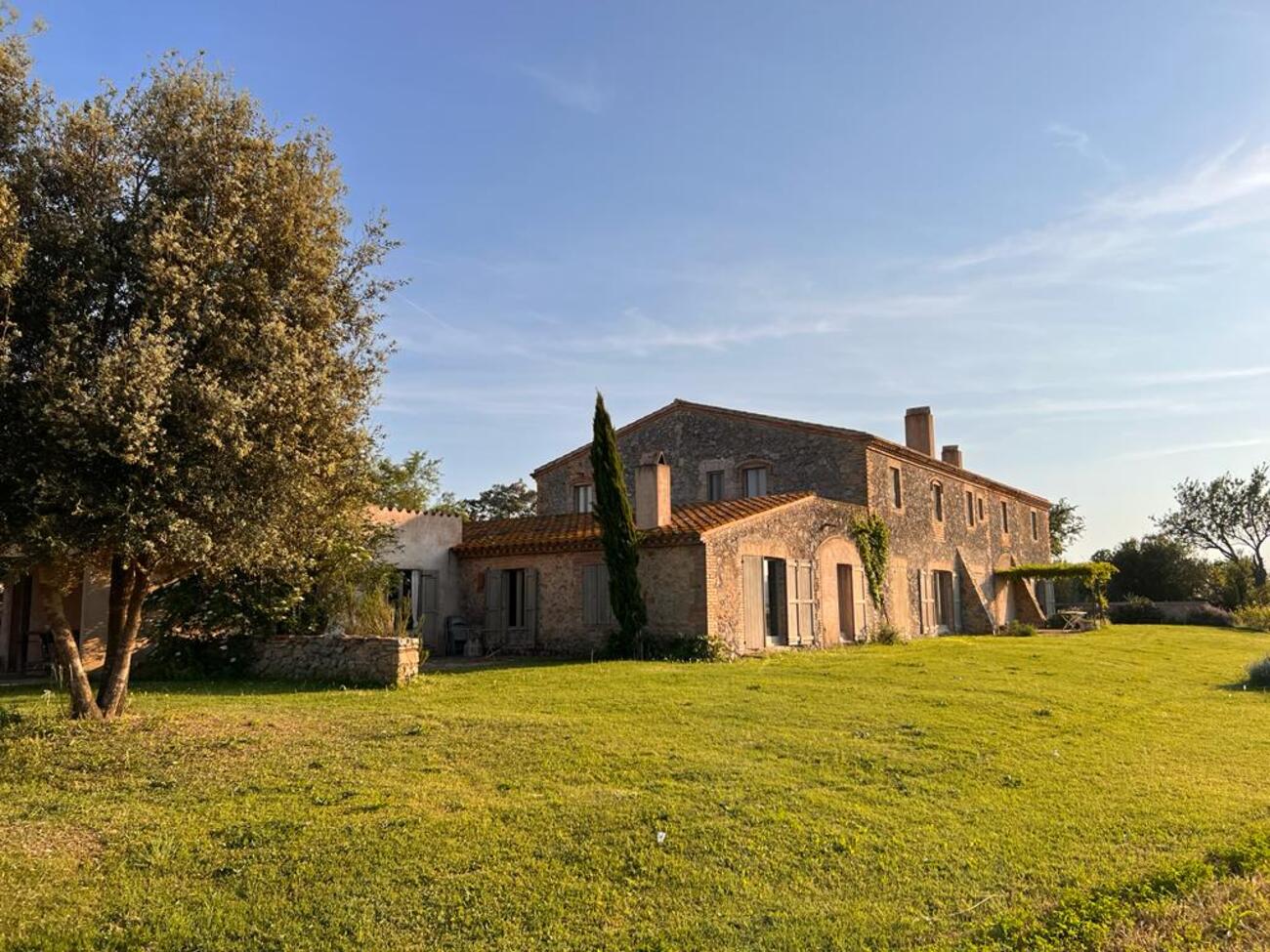 Castellón
A city that combines the tranquillity of a coastal destination with a rich history and culture that make it unique.
It has a wide variety of dream beaches, from the most popular to the most hidden and wild. From fine sandy beaches and crystal clear waters, to mountains and natural parks with a rich flora and fauna.
Castellón is not only a beach, it is also a city with an important cultural heritage. It offers a wide variety of landscapes and natural environments.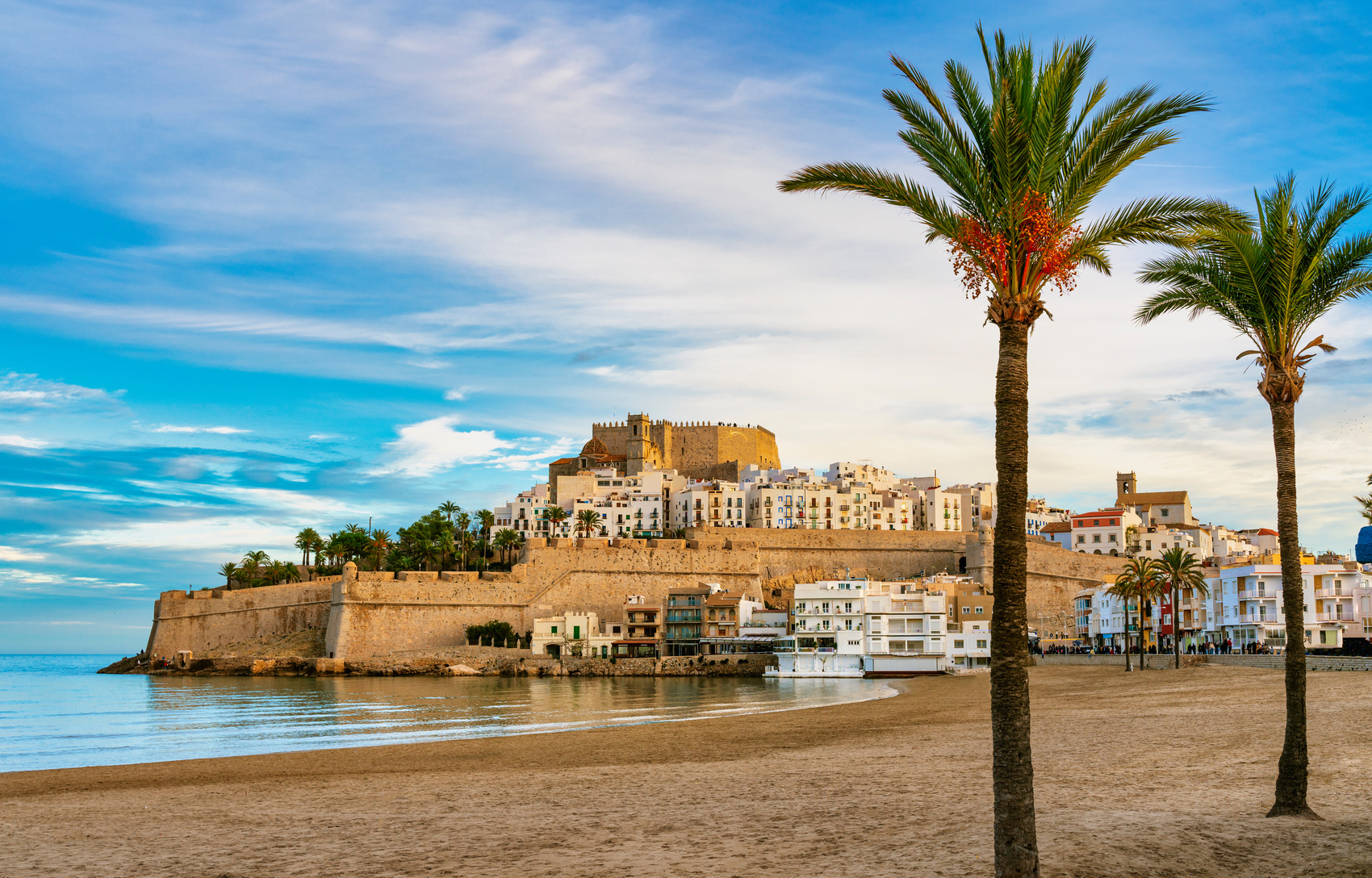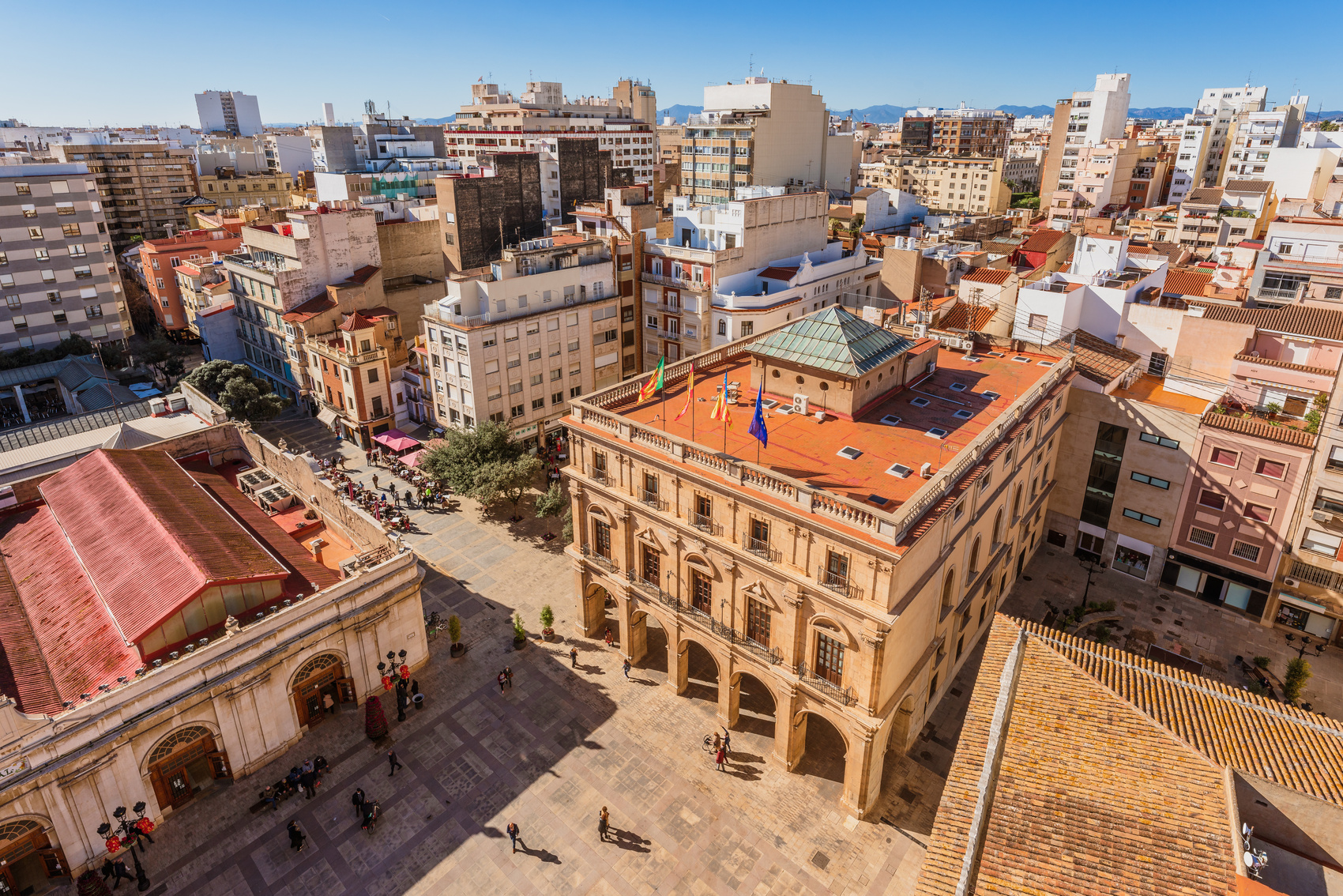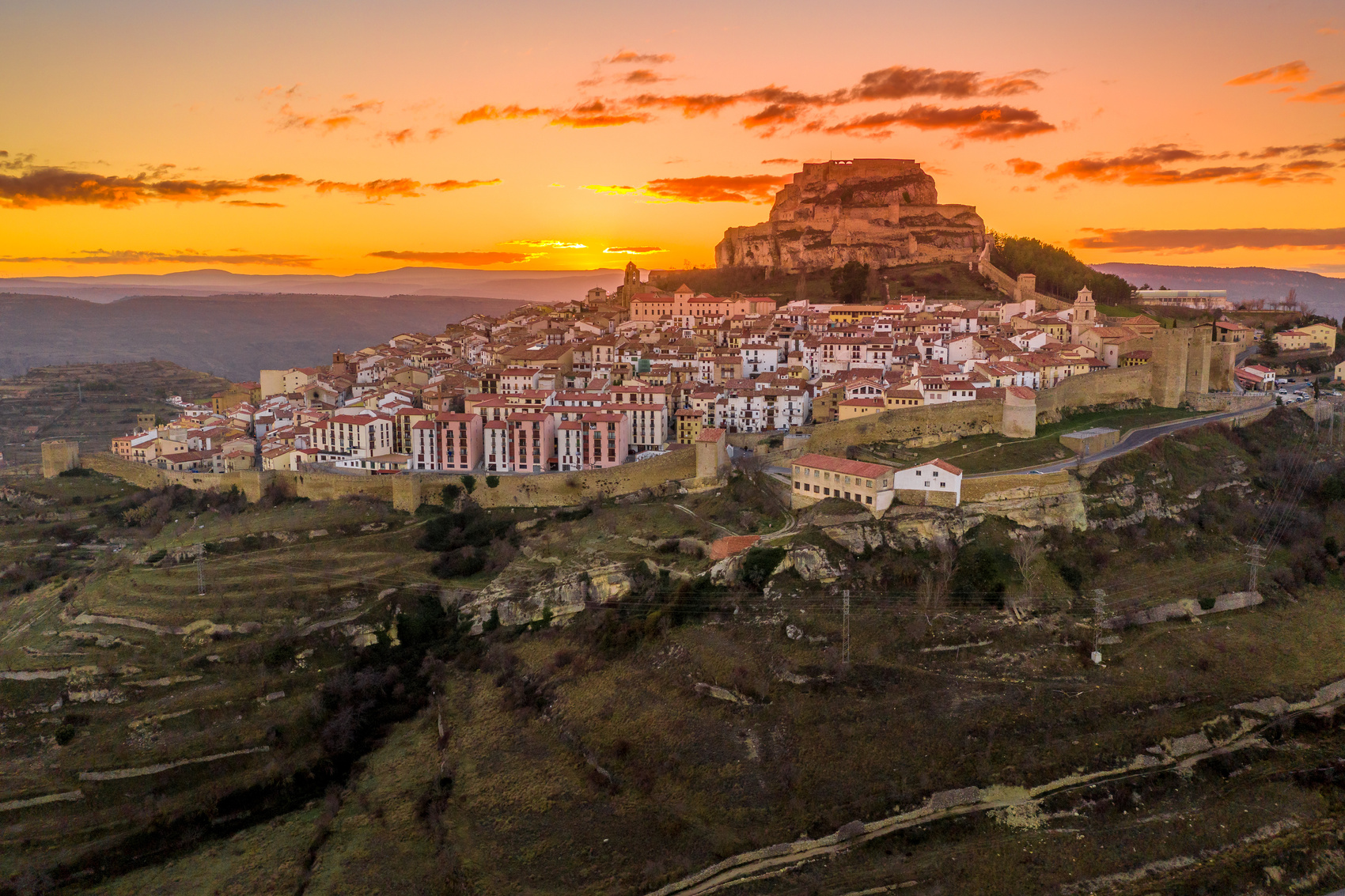 Its old quarter is full of historic buildings. You can visit places such as the Castle of Peñíscola, the historic-artistic site of Morella, the Sanctuary of the Virgin of La Balma, the Monastery of San Miguel de los Reyes, the Cathedral of Santa María, the Town Hall and the Plaza Mayor, among others.
In addition, the city has numerous museums and art galleries that house collections of great value.
Where to eat
Gastronomy is also one of its strong points. The city has a wide variety of restaurants where you can taste typical Valencian dishes, such as paella or black rice, as well as a wide selection of wines from the region.
Visit the Mas de Torrent restaurant located in Torrent, just a 10-minute drive from the Spronken House. It offers high-quality Mediterranean cuisine, with dishes made with fresh local ingredients.
Located in Arbúcies, Les Magnòlies restaurant is known for its signature cuisine and its use of local and seasonal ingredients. It also offers a wide variety of vegetarian and vegan options.
In the small village of Banyoles, you can't miss L'Estany. It offers traditional Catalan cuisine with a modern twist. Its fresh fish and seafood dishes stand out.
Els Tinars restaurant is located in Lloret de Mar, with creative Mediterranean cuisine, with dishes prepared with local and seasonal ingredients. It also has an extensive wine list.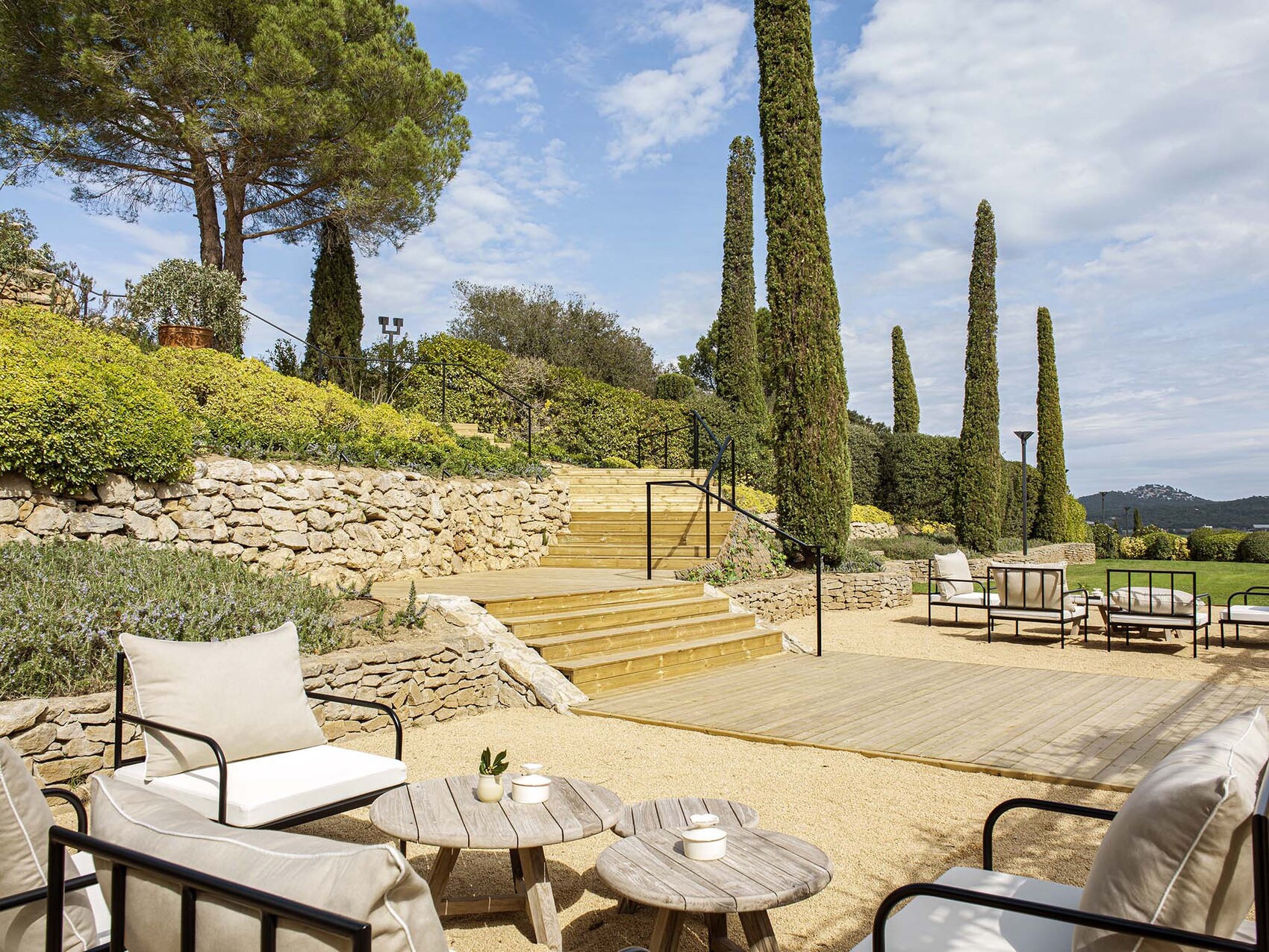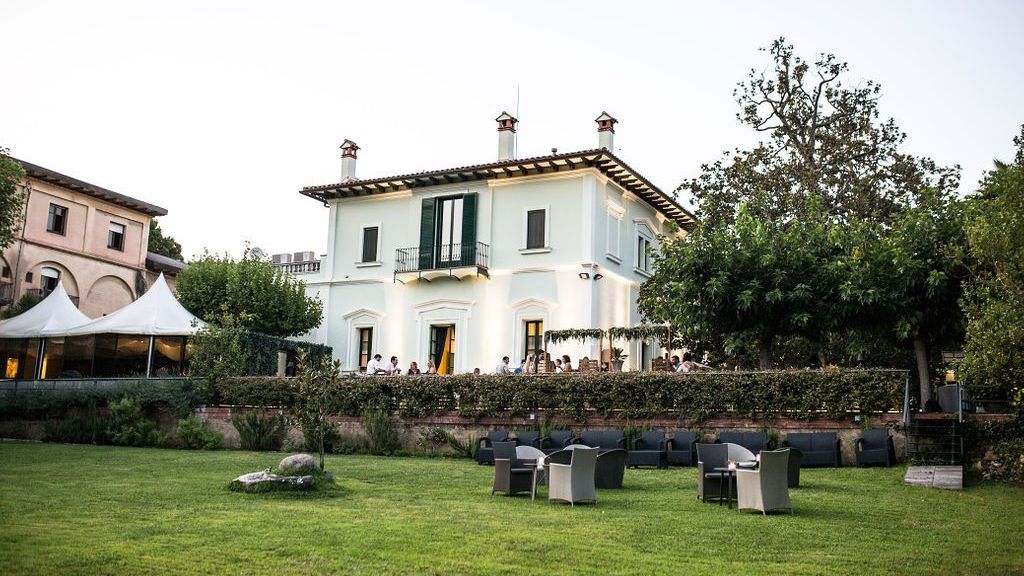 Where to sleep
To sleep, we suggest the spectacular Spronken House. Located in the Peñagolosa Natural Park, this enclave in Castellón enjoys extraordinary beauty, combining architecture and nature as an experience. The concrete pillars, the wooden beams recovered from the port of Rotterdam and the iron and glass carpentry give a unique character to the building, which multiplies in beauty at sunset, when the play of light and shadow orchestrate its magic.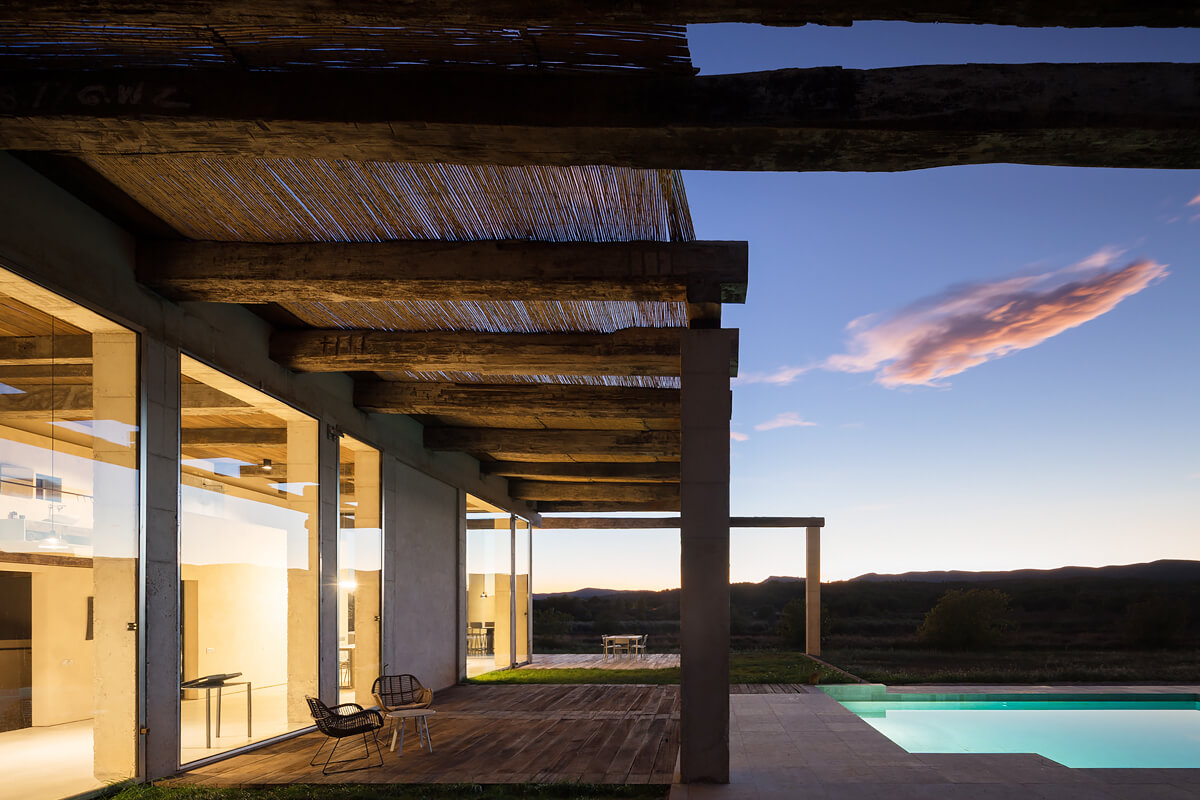 Nearby you will find natural enclaves such as the Regená beach, the Chorro del Villar and the Montanejos thermal springs. In nearby towns you can go sailing, windsurfing, horse riding or visit charming villages such as Les Useres or Vilafamés, the Flors winery, the historic castle of Peñíscola or climb the Penyagolosa.