The Citrus Project
On 15 April, the Galería Elba Benítez, in collaboration with The Sibarist, presented the exhibition The Citrus Project, a collection of works by 14 internationally renowned artists.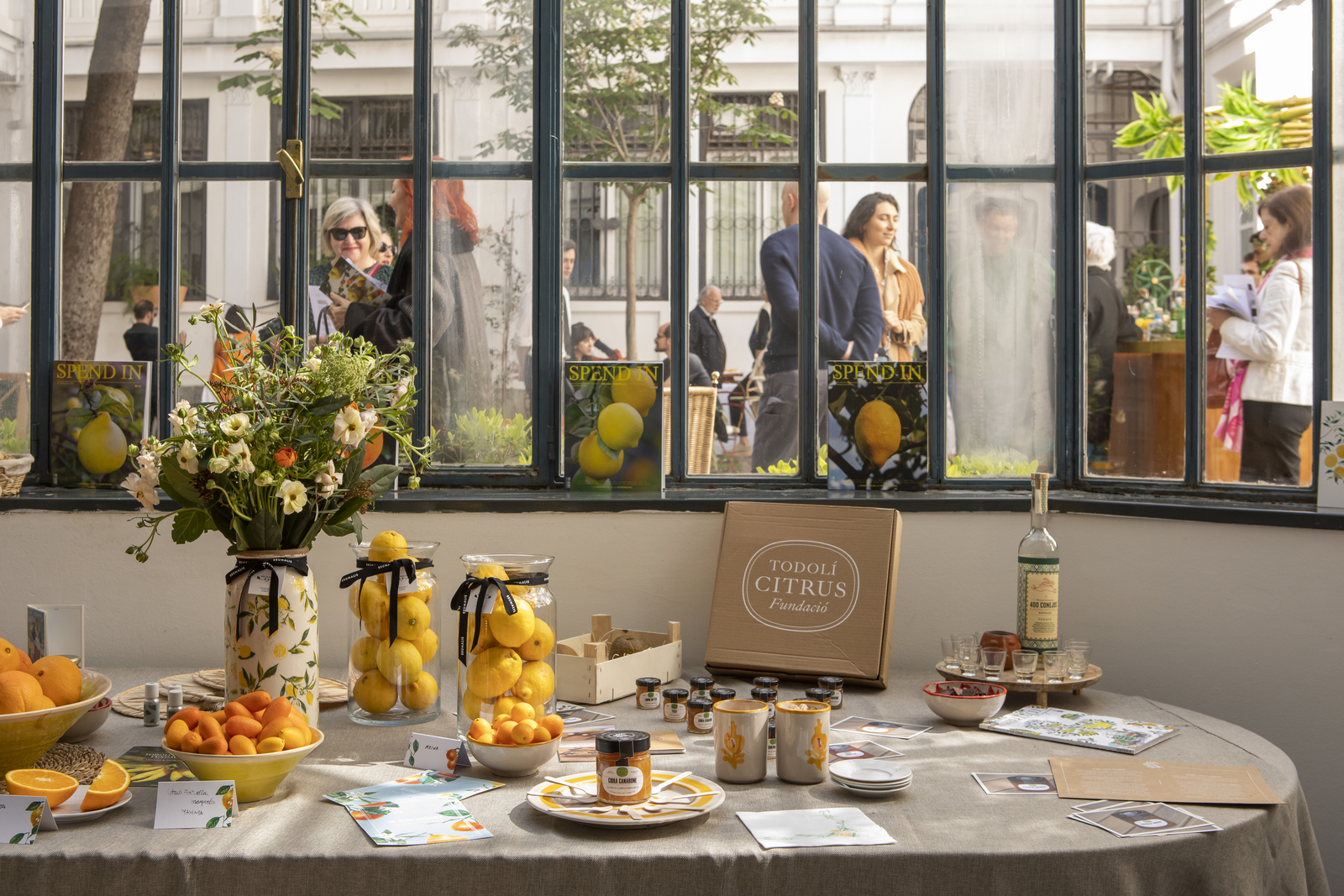 Mirosław Bałka, Tacita Dean, Nan Goldin, Paul Graham, Carsten Höller, Roni Horn, Cristina Iglesias, Ragnar Kjartansson, Julie Mehretu, Cildo Meireles, Matt Mullican, Antoni Muntadas, Philippe Parreno and Julião Sarmento have worked closely with curator Vicente Todolí over the last 40 years.
Coordinated by Lucía Muñoz Iglesias, the exhibition will be on view from 15 to 29 April.
Entitled The Todolí Citrus Foundation Collection Box, the collection is a collective project initiated by the participating artists in order to support Todolí's citrus farm and research centre in Palmera, Valencia.
The collection itself is made in an edition of 17 boxes containing a variety of formats, including photography, prints and monotypes, created by a select group of some of the most renowned artists in the international art world. Pieces that establish dialogues between art and nature and invite viewers to reflect on their relationships and cultivate metaphorical gardens within themselves. They are homages to the earth, its poetry and materiality, and to the possibility of experimenting, playing and learning from it, opening ourselves up to chance; they will also evoke at times a sense of belonging and those who have gone before us.
During the inauguration, we were able to enjoy a tasting of all the products in the wonderfully chic surroundings of El Invernadero.
The catering was provided by Hermanas Arce and Simply fabulous Food Design Experience by Veronique Gladstone. In addition, an exceptional partner such as Tanqueray Nº TEN, who were in charge of preparing delicious cocktails and making us enjoy this gourmet experience.
Photos and videos: Rebeca Patillas