Very Verum, the full-flavoured healthy
One of the novelties on the Madrid gastronomic scene that is much more than it seems
This month we wanted to try out some of the healthy novelties on the Madrid gastronomic scene on an office day and thanks to a recommendation from friends, we came across Very Verum.
Very Verum is much more than it seems.
Impeccable in appearance and very cosy, we sat at a wonderful table with privileged views of Calle Génova. Comfortable, warm and appetising, we began to look at the menu and let ourselves be seduced by Olga's recommendations.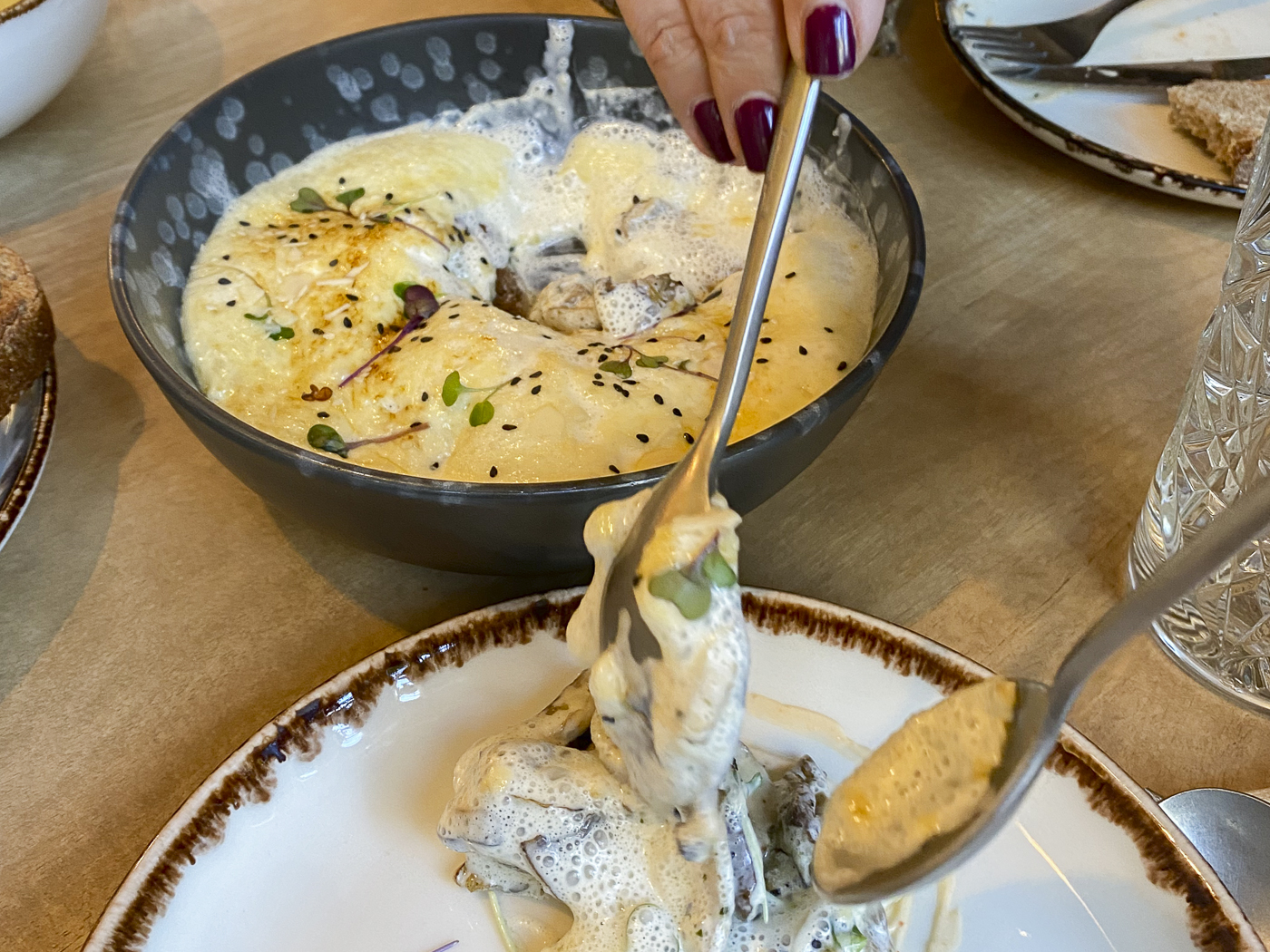 A journey of flavours and textures.

We were very surprised by their patatas bravas Very Verum style, which is actually baked sweet potato with thyme, accompanied by a spicy Saxon sauce. Really delicious. Their bold guacamole with spicy sauce, lime and pico de gallo Verum style is another of the starters we tried which we highly recommend. We highlight one of the most original, their sautéed portobello mushrooms, shiitake mushrooms and mushrooms on aioli and honey foam. A spectacle.

We then opted for a set menu where you choose a protein and a side dish, a very common format in several health food restaurants in the area. By the way, unlike others, the service is much more personalised as you are always served at the table.

When we got to this point we thought we had already tried the most surprising thing, as we are very used to this type of combination. Once again we really enjoyed their proposals, highlighting as protein suggestions the delicious low temperature ribs or the red tuna tataki.

Tailor-made combinations. Recipes with personality, creative, different, with really delicious flavours.  As its slogan says, "personal food" is a commitment to seasonal produce, proximity and high gastronomic quality.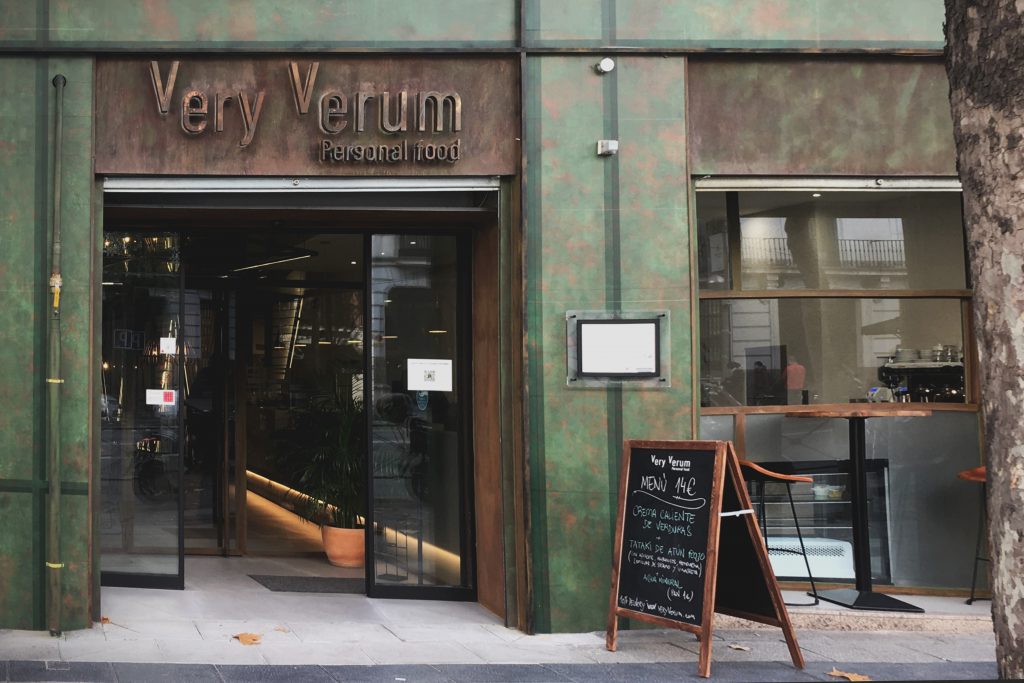 Menu of the day for 14,90€.
Average menu price: 20-25 €.
Address: Génova, 20