Fismuler: a daily tribute
This month we pay tribute to a Madrid classic: Fismuler. A restaurant with traditional yet sophisticated dishes. A twist on Mediterranean cuisine, prepared with care and where flavour is the protagonist.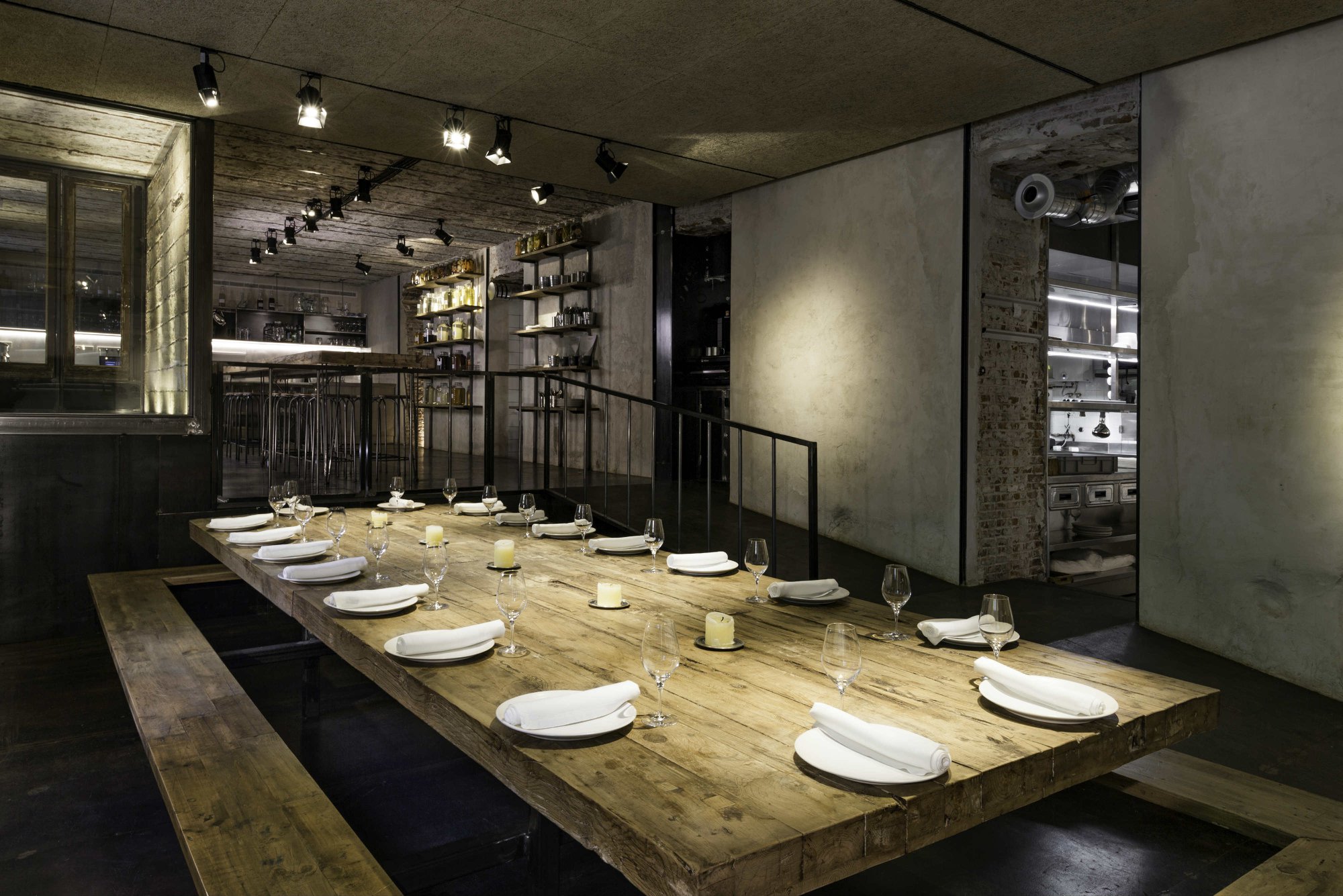 When we talk in gastronomy about tradition, we run the risk of getting confused. It seems that new trends are increasingly relegating traditional recipes to the comfort of the home. Luckily, there are places like La Ancha, which has been serving diners who enjoy this type of dish for over 100 years. Their success has meant that they have taken their good work to the next level, even in their other establishments.
And this is the case of Fismuler, one of the most popular restaurants in Madrid, which has become a classic in the capital in its own right. The restaurant was born out of chefs Nino Redruello and Patxi Zumárraga's trip around Europe, where they discovered a new trend in Nordic cuisine. A trend that revolves around simplicity, the product above all else. In short, a place where letting yourself be carried away is, more than a recommendation, an obligation.
The menu is simple and brief. A list, typed in typewriter type, that requires no great artifice to present what we have come to celebrate: good food. Each dish is carefully prepared, but always using fresh, seasonal produce. Although it may seem simple, this is the most difficult thing of all: creating an enjoyable space with as few elements as possible.
We are big fans of short menus. By simple statistics, it is easier to do a few things well, with care, than to offer dozens of options that end up being half-finished. And this is where chef Nacho Redruello's cuisine stands out among the best in town.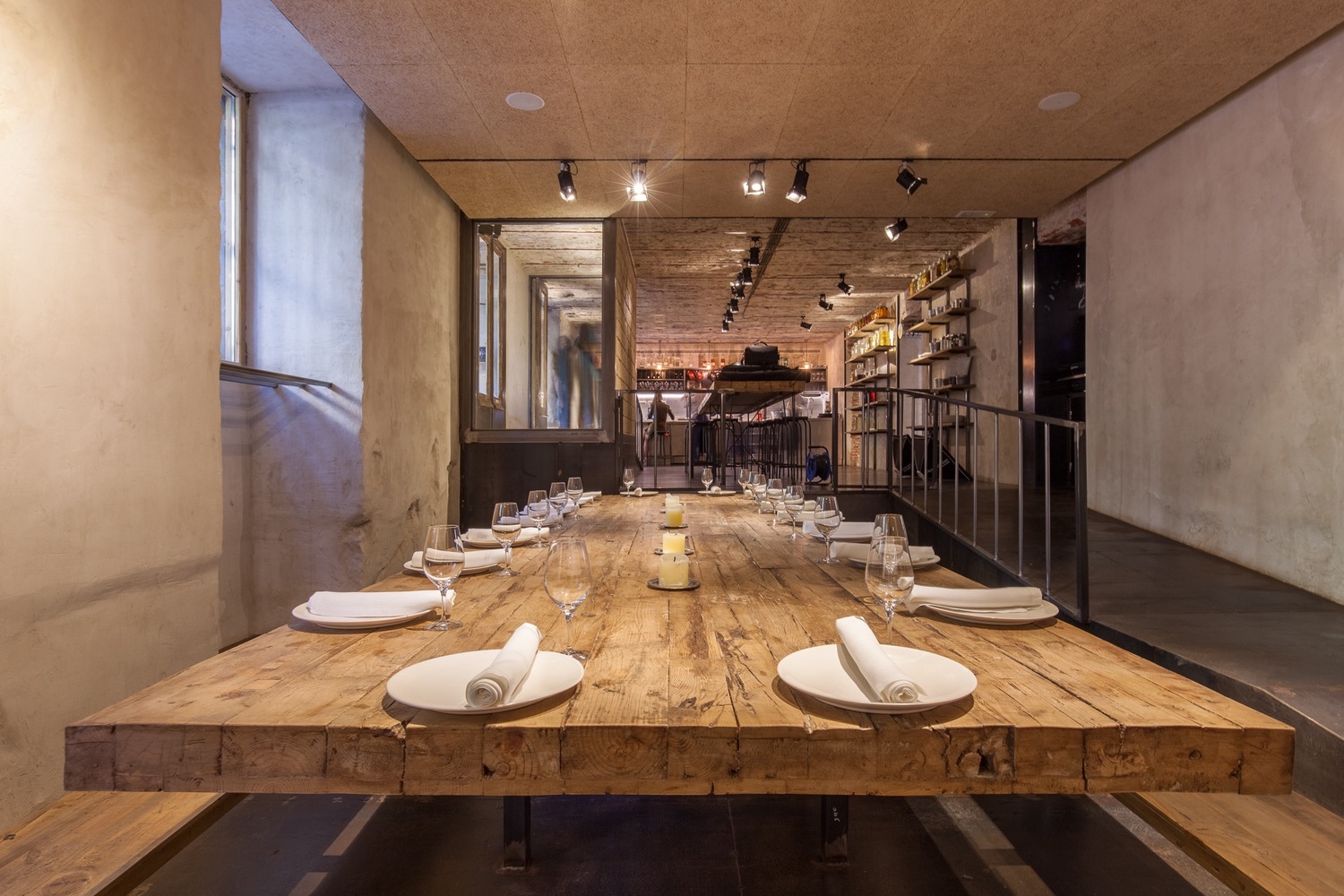 Modern and cosy
This modern, industrial-style restaurant offers a unique, high-quality dining experience, which has made it a favourite among Madrid diners. Fismuler's décor is modern and elegant, with an industrial style mixed with wood and metal elements.
The hand of the Arquitectura Invisible studio is evident in every corner. As they say, the challenge, successfully taken on back in 2016, was to convert a 420 m2 semi-basement in the heart of Sagasta street into a symbol of Madrid. A place "where the values of austerity, socialisation, simplicity and authenticity go hand in hand with haute cuisine at affordable prices", the studio explains.
For this, they had a design team formed by Pingpong arquitectura and Alejandra Pombo, under the watchful eye of Patxi and Nino. The concepts of simplicity and austerity shine in every corner of a building that is over a hundred years old.
The long wooden tables, exposed brick walls and exposed ventilation pipes are a perfect complement to the gastronomic experience offered by the restaurant. The lighting is soft and natural, thanks to the openings in the load-bearing walls of the building, making the atmosphere relaxed and perfect for enjoying a quiet and pleasant lunch or dinner.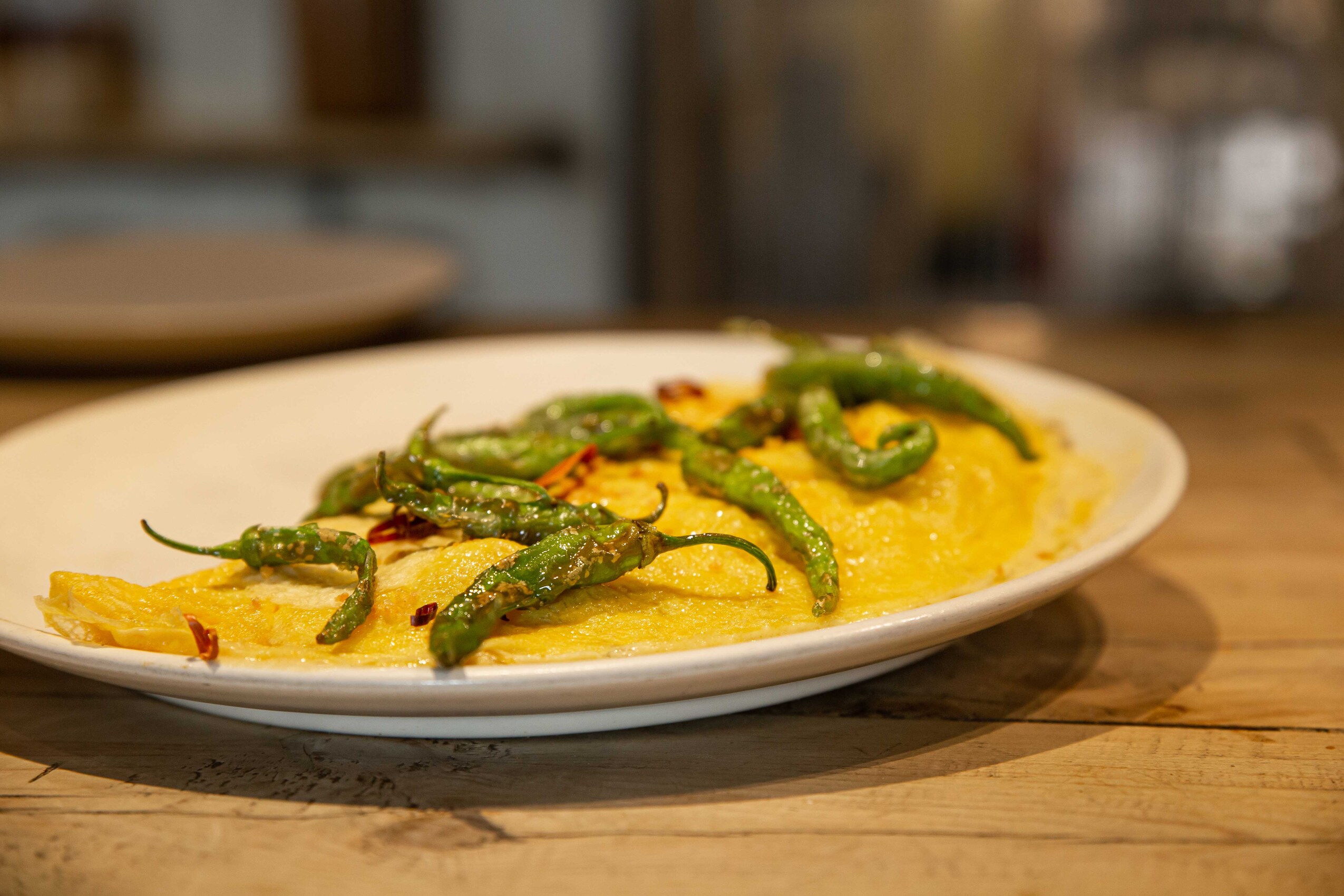 Old, but modern
Focusing on the menu, the menu effectively combines elements of traditional Spanish cuisine with modern and creative touches. Dishes are carefully prepared with fresh, high quality ingredients and presented in an attractive aesthetic.
Perhaps this is where the key to success lies. It doesn't all have to be spherifications, or terse morsels served with artifice. In this sense, the focus on flavour above all else is appreciated.
The quality of the ingredients is reflected in the flavour of the dishes. Chef Nacho Redruello, known for his ability to create unusual and surprising combinations of ingredients, turns every order that arrives at the table into a culinary adventure.
This is evident from the starters, with dishes such as salmorejo with goat's cheese or grilled octopus. Simple, but delicious. Gastronomy is a celebration. That's why it's a good idea to come accompanied, so that you can try a little of each dish.
Another must is the cod omelette. A pleasant surprise, which reimagines this traditional dish and turns it into something new. Its preparation requires the fruit of the hen in two formats. The egg foam, the best friend of pil pil cod, and the thin omelette that envelops everything else.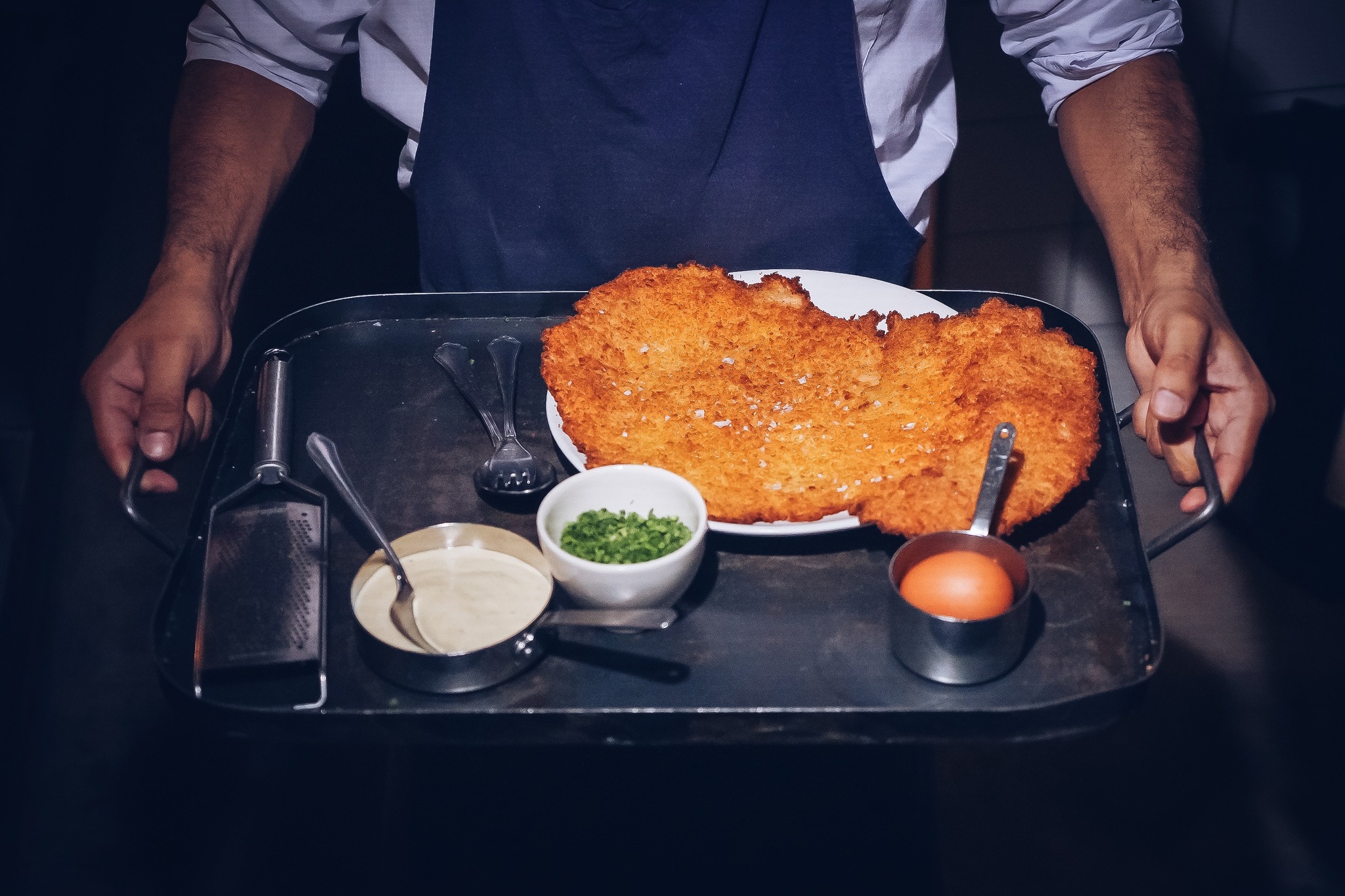 The glorious San Roman escalope
For the main course, or courses, there is no doubt: the star of the house is the San Román escalope. They say that there are days when they cook and serve more than 70. And it's no coincidence. What better than a battered Iberian pork fillet to define the essence of this place? Food to make you feel at home. To reconcile you with life and give you a tribute of flavours, without fear of anything.
In fact, this is the only dish that allows itself a bit of a show, as it is finished in full view of the diner, spreading a low-temperature cooked egg, grated truffle and chives. A mouthful where the tender and crunchy textures mix and which, for added spectacle, they cut with a spoon instead of a knife.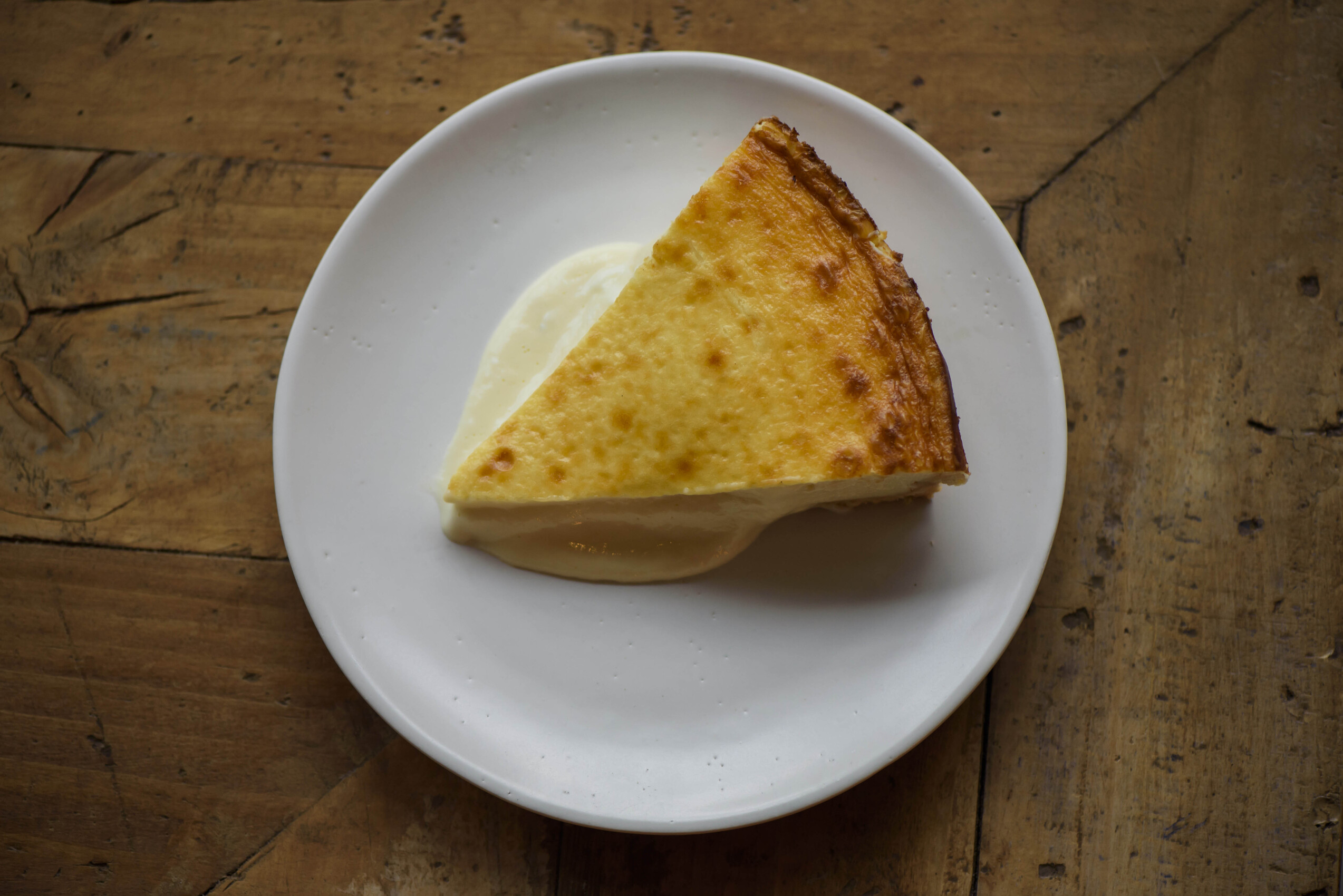 The perfect cheesecake
They say the body is wise. You may have eaten enough, you may be satiated, but there's always room for dessert. Even more so if it's Fismuler's cheesecake. This is the dessert we liked the most when we tried it. Nowadays, it is difficult to find a good cheesecake that avoids the concept of American cheesecake and comes closer to the homeland.
A dessert that does not camouflage its weaknesses with sweet jam or crunchy biscuits. Here, cheese is the protagonist. A smoked idiazabal that perfectly complements the spiciness of the gorgonzola and the creaminess of the cream cheese. It is served with toasted butter ice cream, mandarin cream (although it varies according to the season), pieces of grapefruit and crunchy dry meringue.
The perfect culmination to a generous meal, where it is advisable to overdo it, although the quantity per portion is much more than enough. Good news, which will satisfy both those who are looking for quality cuisine at a good price, as well as those who want to enjoy a close and pleasant gastronomic experience.
Because at Fismuler, customer satisfaction comes first. The attentive service, the quality and quantity of the dishes and the extensive wine list all contribute to this. A daily tribute that you can enjoy whenever you want, at number 29 Sagasta Street, in Madrid.
Editorial staff: Juan Antonio Marín