The best hotel restaurants in Madrid
Hotels have become spaces that go beyond a simple bed in which to rest. The most interesting and star-studded accommodation in the capital has a wide range of gastronomic offerings that allow them to open their doors to tourists and locals alike. Different spaces and culinary discourses have turned hotels into increasingly more perfect options for breakfast, lunch, dinner or a drink without the need to stay in the hotel.
A Peruvian restaurant on the heights of one of the most sophisticated hotels in Madrid, a cocktail bar with a clandestine air and Asian gastronomy in one of the most international accommodations, a cosmopolitan neo-bistro with the stamp of chef Nino Redruello a few minutes from the Gran Vía, a traditional restaurant with local produce in the Las Salesas neighbourhood, Quique Dacosta's two Michelin stars in one of the most historic hotels in the capital or the traditional cuisine of one of the most elegant terraces in the city centre. The options are many and increasingly varied. The common denominator of these accommodations is their taste for gastronomy and their openness to the city.
Have you managed to get rid of the fear of stepping through the door of a hotel without having to stay there? Don't miss this list of restaurants to visit if you're in Madrid!
OROYA at THE MADRID EDITION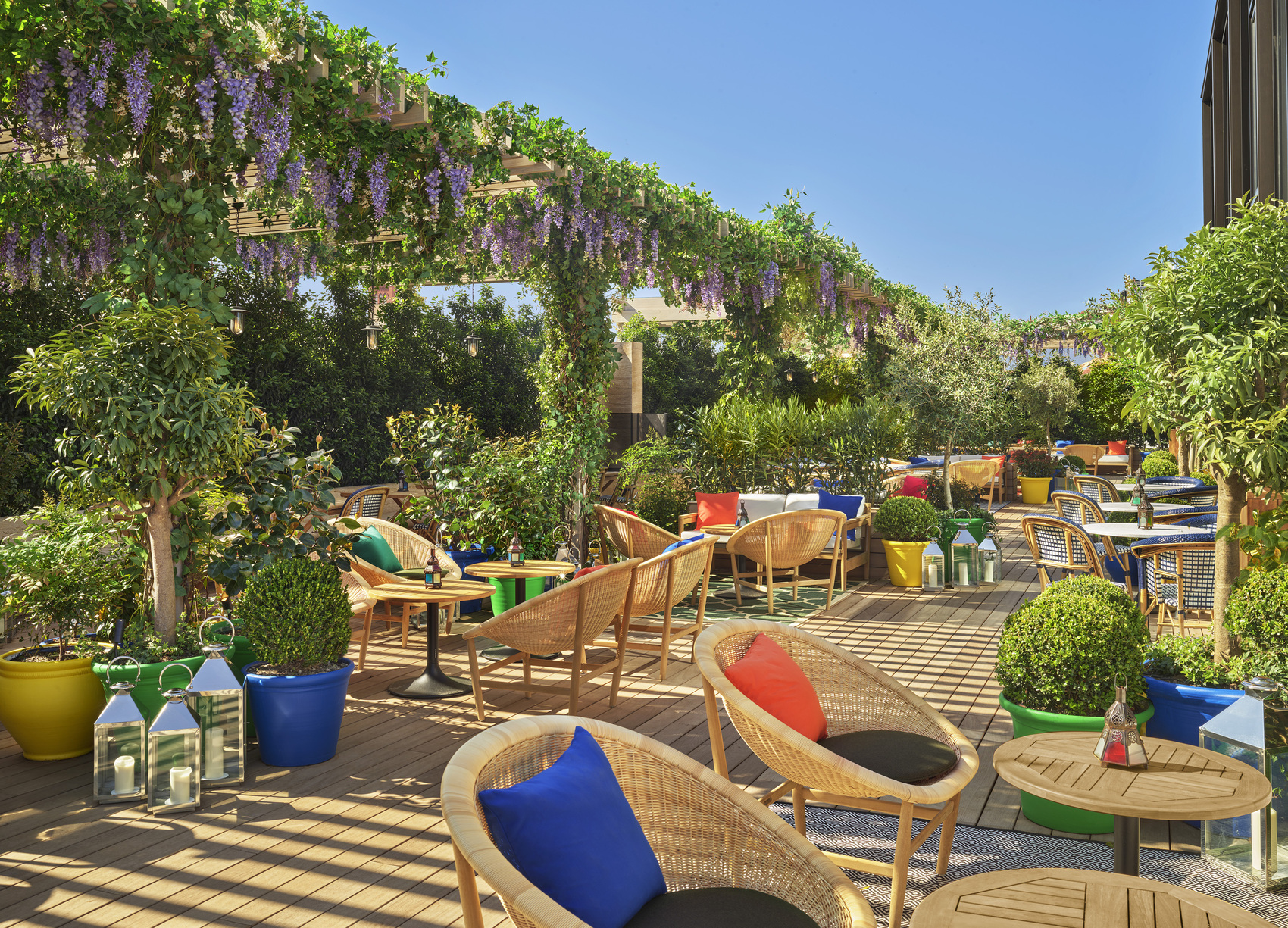 The Madrid EDITION hotel has become one of the most sophisticated and popular accommodations in the city. The best of architecture, art and gastronomy come together in this hotel, located just a few metres from Puerta del Sol, which has numerous gastronomic spaces spread throughout the length and breadth of an imposing building, with interior design by architect John Pawson. Our favourite? It's called OROYA, it's Peruvian and it's located on the top floor of the hotel with access to its impressive rooftop terrace (with one of the most unique views of the city centre). Run by the prestigious Peruvian chef Diego Muñoz, Oroya is the perfect place to enjoy the best piscos in the capital and a fun menu with dishes perfect for sharing such as its sea bass and octopus ceviche a la chalaca, its beef heart anticuchos, yellow potatoes and Peruvian chillies or its original clams and chicken wings dish. Don't forget to ask for a table on the terrace.
ISA at FOUR SEASONS HOTEL MADRID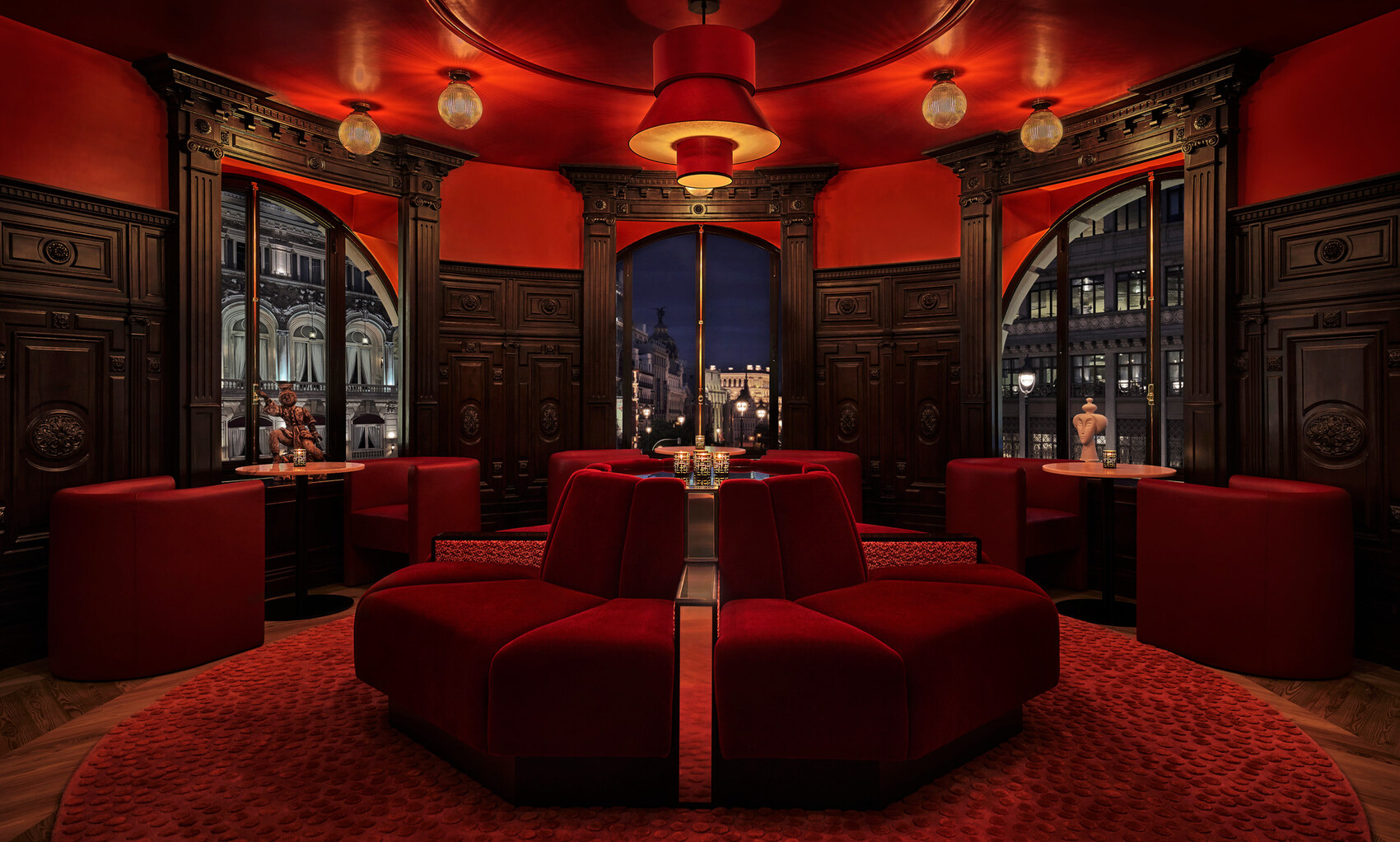 An original proposal of signature cocktails, with Miguel Pérez at the helm of the bar, and the best of Asian gastronomy (with clear Mediterranean influences) come together at ISA RESTAURANTE & COCTELERÍA, one of the most rogue gastronomic and liquid proposals at FOUR SEASONS HOTEL MADRID. This space with a clandestine air, with a marked interior design by the New York studio AvroKo, has become one of the liveliest cocktail bars-restaurants in the capital, which has a fun musical programme with different DJs playing live throughout the week. Its recently renovated menu features classics such as its varied selection of nigiris and sashimis and main dishes such as its grilled lobster with Laksa sauce, ginger and tamarind chutney, crispy sea bass (perfect for sharing) or its original beef bao with Japanese curry and tapioca. Our favourite cocktail? It's called "Yogurt", a proposal based on gin, lacto-fermented strawberry, lemon thyme redistilled and coconut water. All his liquid creations are created in his own laboratory, in full view of the diner. Remember to ask for him.
THE OMAR at THOMPSON HOTEL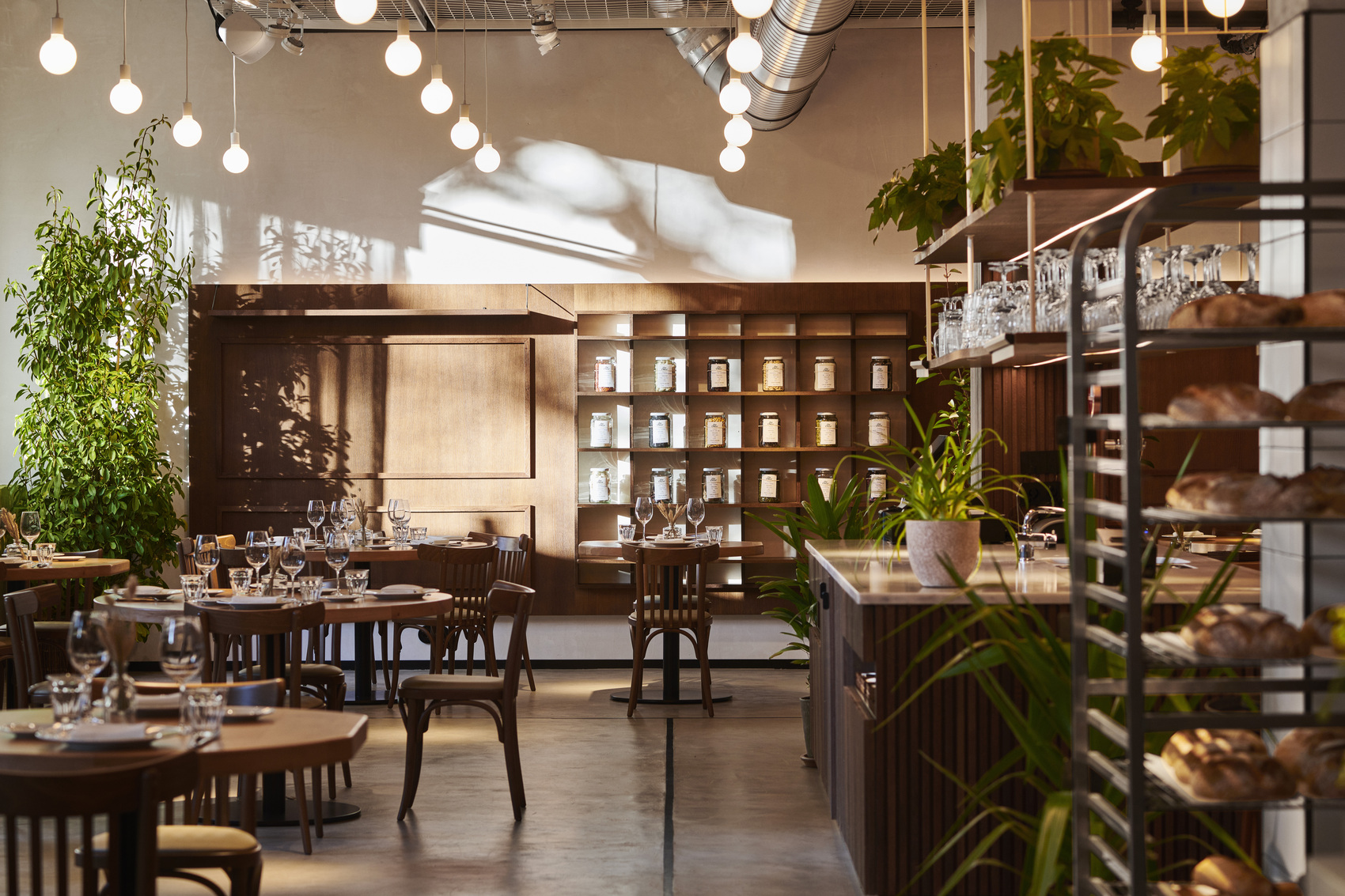 This neo-bistro could well be in one of the busy streets of cities like Paris, London or New York, but it is located in the cosmopolitan and brand new HOTEL THOMPSON MADRID, in the central Plaza del Carmen, just a few metres from the Gran Vía. THE OMAR is a good option for breakfast, snack, lunch or dinner in the centre of the city and in a relaxed way. This contemporary space, with the successful chef Nino Redruello at the helm, offers a gastronomic offer that puts the product at the centre and makes it the absolute protagonist. Dishes as delicious as its wild sea bream tart, smoked Lumagorri chicken rice, grilled hooked squid with endives or the classic Strogonoff veal cheek form part of a menu reminiscent of that of its big brother 'Fismuler'. You won't be able to leave without having one of their desserts and enjoying the wide variety of homemade cakes, which are displayed in full view of the customer, such as the beer cake or their apple strudel. They also have their own in-house "Bakery", where they bake their breads and homemade pastries such as their croissant or the delicious cinnamon roll.
DEESSA at MANDARIN ORIENTAL RITZ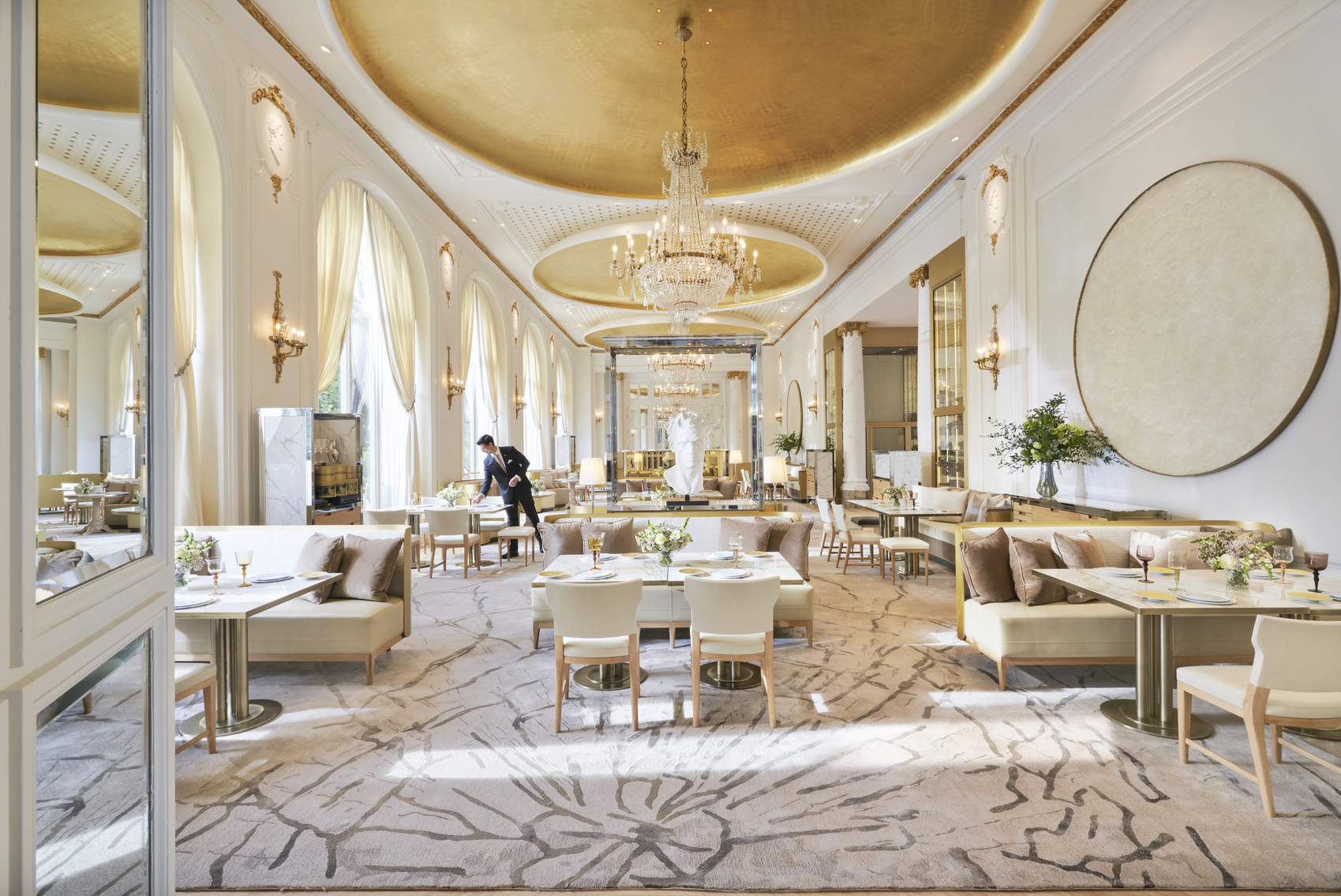 The chef Quique Dacosta displays his creativity at DEESSA, the gastronomic restaurant of the MANDARIN ORIENTAL RITZ MADRID hotel, a temple for gastronomy lovers, located in one of the most luxurious and historic hotels in the city, with two Michelin Stars. "Mediterranean soul, an avant-garde perspective and a strong focus on Madrid's pantry and local produce" is how this sophisticated restaurant defines itself. It has two tasting menus, which will surprise diners and take them on a journey through an absolutely magical world. The dining room (headed by María Torrecilla) and the wine pairing (by Silvia García, the hotel's Head Sommelier) also play an important role, forming part of a delicate and exquisite display. In addition, the renowned chef also directs the menu of PALM COURT, the restaurant under the impressive and emblematic glass dome, and the legendary terrace of the Ritz, which becomes one of the best plans for the hot summer in the capital.
CASA FELISA in URSO HOTEL & SPA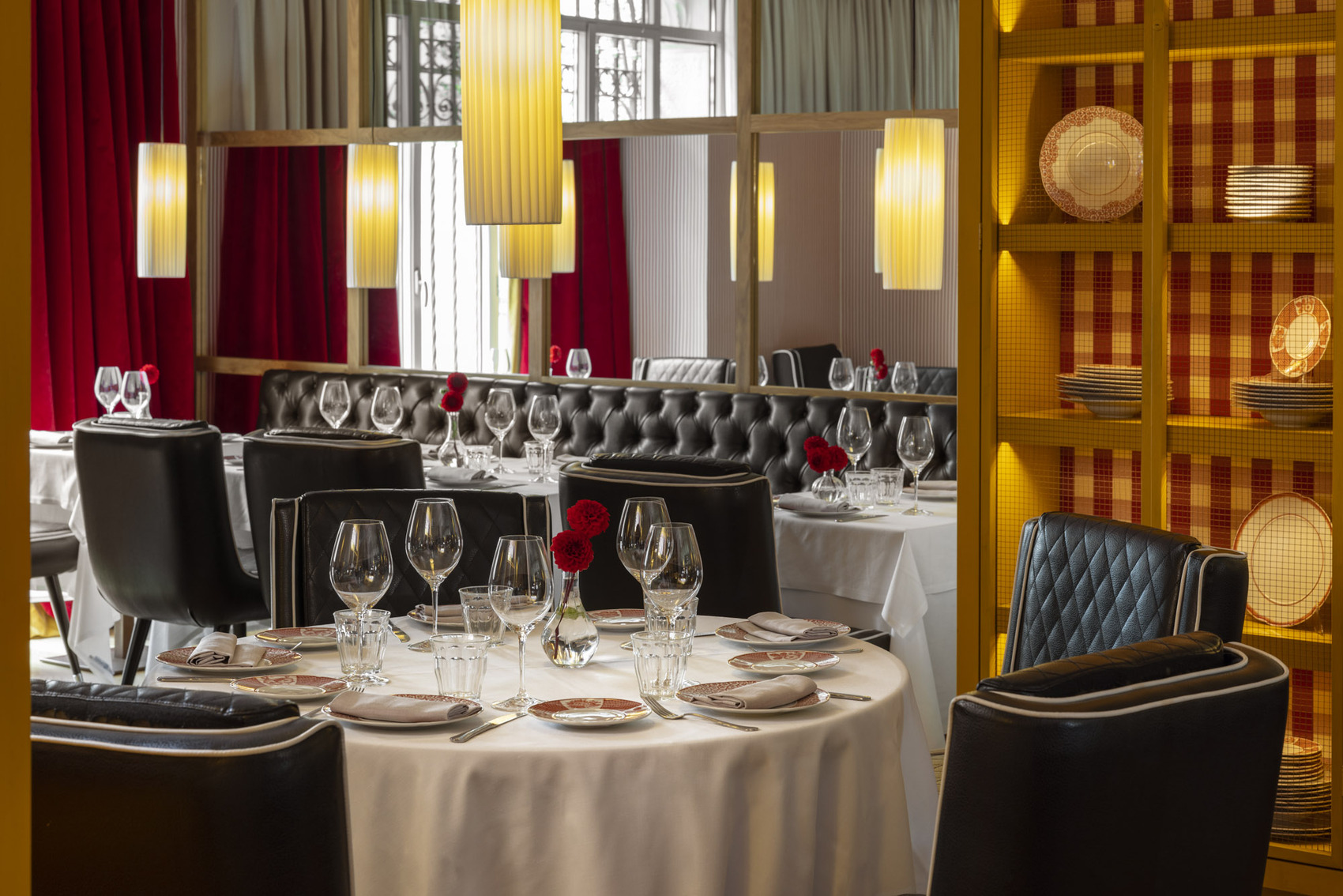 CASA FELISA is one of those traditional and traditional eateries that populate the streets of Madrid. This cosy restaurant, located on the ground floor of the URSO HOTEL & SPA, is the perfect option for enjoying a pleasant meal in the Las Salesas neighbourhood. A gastronomic proposal, under the direction of chef Antonio del Álamo, that pays tribute to local produce with traditional recipes and small reinterpretations of classics thanks to its international influences. Tradition and modernity go hand in hand in a menu where we find such appetising dishes as his croissant sandwich with lobster or brioche bread with smoked sturgeon, Iberian jowl and caviar, his now classic open omelette with garlic prawns from Huelva and grilled sole a la Meunière or his sirloin steak tartare with bacon as perfect main courses. Don't forget to order their interesting liquid menu and ask for their original craft beers and variety of Madrid wines. Here, everything stays at home.
LAS BRASAS DE CASTELLANA in ROSEWOOD VILLA MAGNA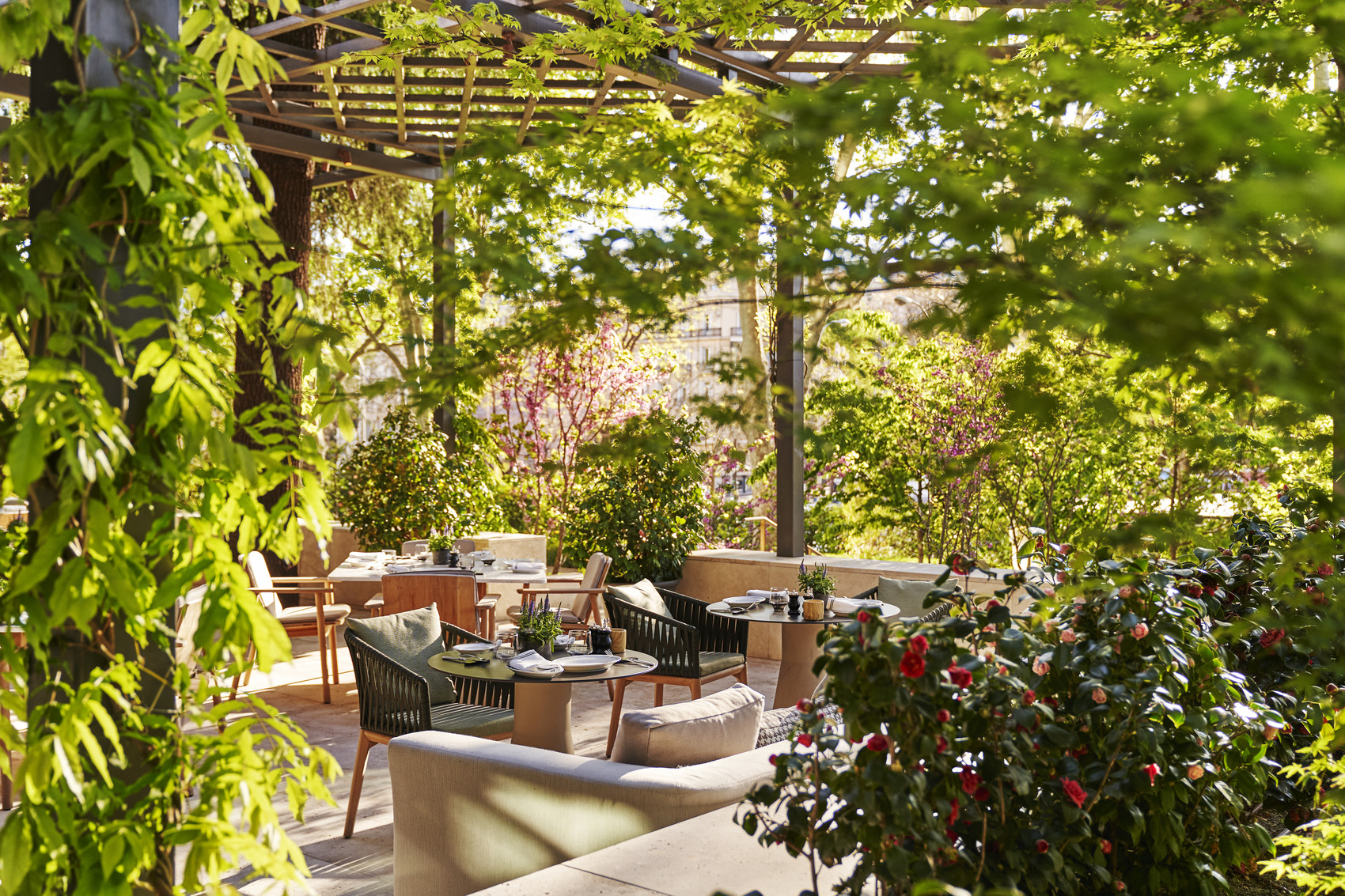 After its major refurbishment, ROSEWOOD VILLA MAGNA has become one of the most elegant hotels in the city. Its terrace, located in the heart of Paseo de la Castellana, is also one of the most pleasant and discreet in Madrid. Both outside and in its cosy interior you can enjoy the gastronomic offer of LAS BRASAS DE CASTELLANA, one of the restaurant areas of this emblematic accommodation. A restaurant, with chef Fran Sanabria at the helm, which offers a menu full of traditional recipes and great prominence of local and seasonal produce. A journey through the best of Spanish gastronomy, both by land and by sea. Meat, fish and grilled vegetables are the protagonists of a menu where diners can also enjoy classic tapas such as salad (served with white prawn carpaccio, sea urchin and crustacean mayonnaise), cecina and goat's cheese croquettes or Andalusian-style squid. You can't leave without trying their wild sea bass or their Las Brasas Basque beef chop, if you are a meat lover.
Editor: Álex de la Rosa
Álex is a journalist and a reference in the world of gastronomy, creator of the successful blog "Que no me la den con queso".