Ruinart Rosé Market, an ephemeral restaurant with Michelin stars
Find out what the gastronomic event of the year was like in Madrid
Ruinart immersed itself in the world of tapas without renouncing the sophistication and richness of the best gastronomy with the commitment of three great and renowned chefs: Ángel León, Eneko Atxa and Albert Adrià.

This first ephemeral gastronomic market designed by Mateo&Co, where each culinary expression was a true work of art, was held at El Invernadero on 18, 19 and 20 October. In addition, as a preview, a VIP afterwork took place on Thursday 17th with the presence of personalities such as Tamara Falcó, who was the godmother of the Ruinart Rosé Market.

Accompanying the chefs' proposals, a couple of stations were set up with oysters from Huîtres Amélie and Iberian ham from Joselito, which completed the tasting.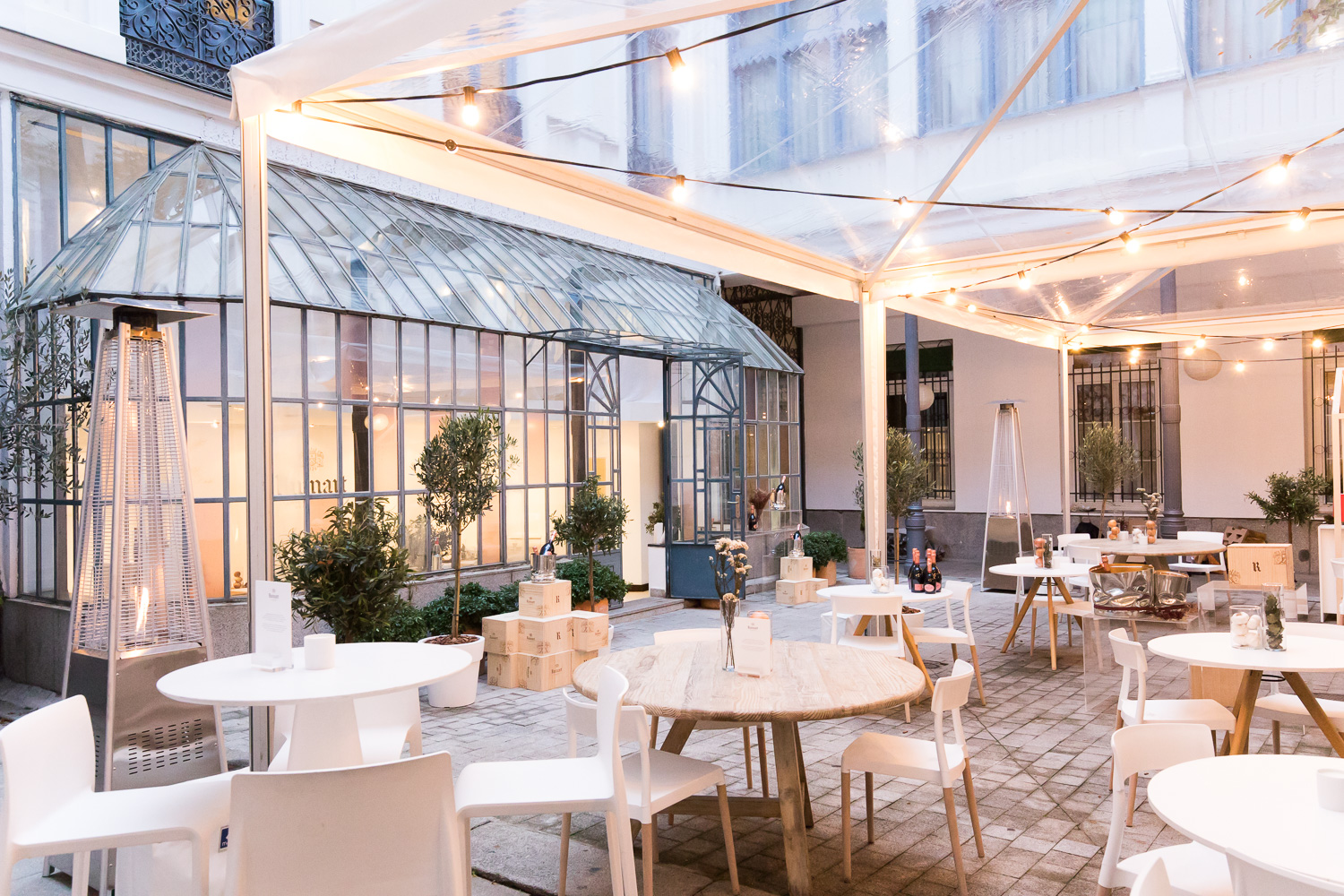 Photography: Rebeca Patillas Sobrino
The first champagne house in history
Since its foundation in 1729, Ruinart has combined expertise and audacity to create exceptional champagnes, whose purity and taste are based on the mastery of Chardonnay. Ruinart Rosé is the first ever rosé champagne as detailed in the Maison's account book, with the first mention of its appearance in 1764. Its delicate notes of guava, pomegranate, lychee and spices contribute to the uniqueness of this cuvée that invites you to experiment with the most surprising flavours.
Creations that seek to respect the environment as much as possible and use local products.
Ángel León, Eneko Atxa and Albert Adrià are the forerunners of this concept of new, environmentally friendly cuisine, creating three mini delicacies for Ruinart Rosé Market, designed to pair perfectly with one of the jewels of the Maison Ruinart: Ruinart Rosé.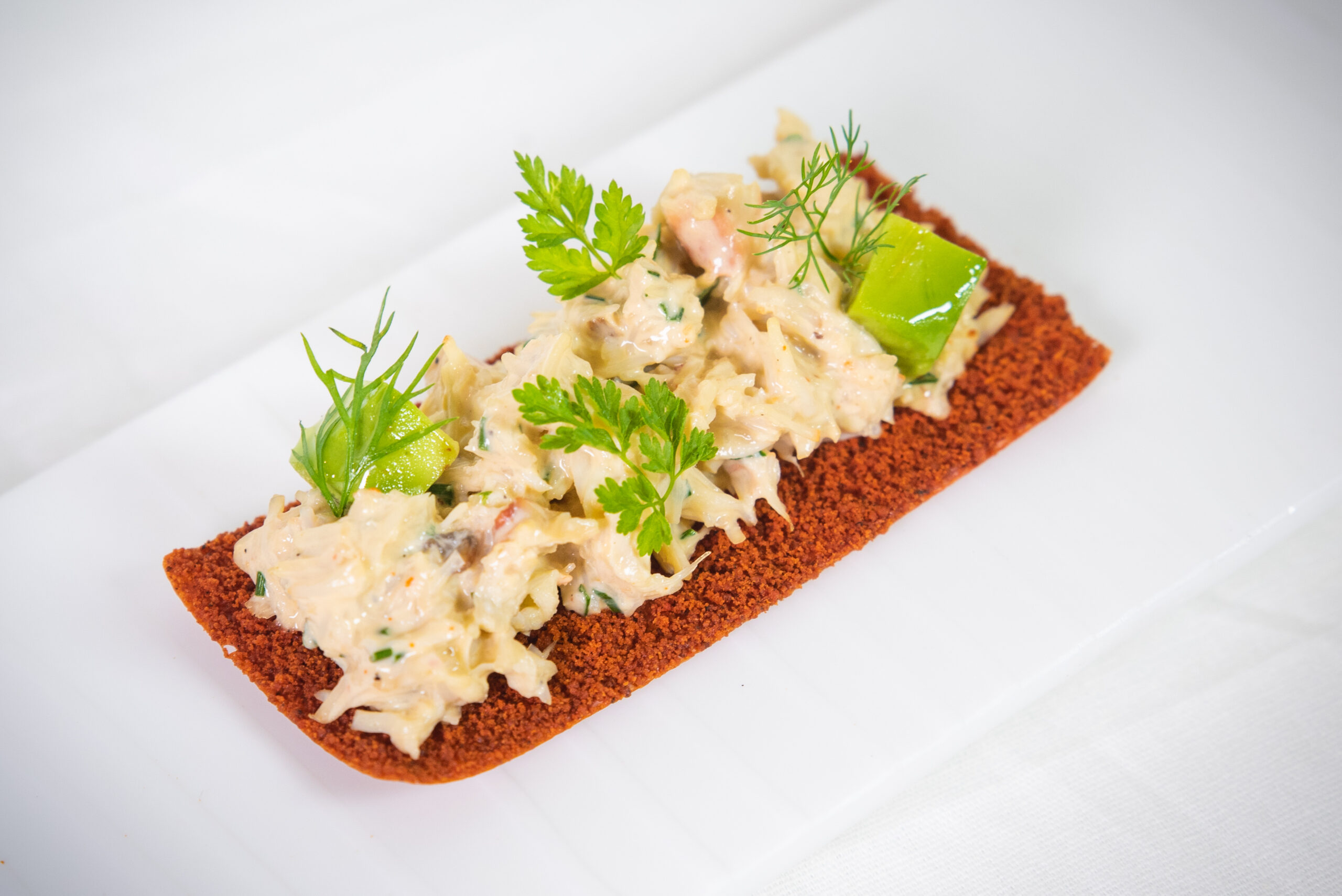 Photography:  Egami Producciones
The idea was to demonstrate that it is possible to enjoy informal cuisine without renouncing sophistication and culinary richness. Thus, the meal began with a toast seasoned with paprika and covered with Galician king crab with olive mayonnaise, prepared by Adrià, the heart and soul of the El Barri group – which includes restaurants such as Enigma and Tickets, among others – and recognised with three Michelin stars.
He is committed to Made in Spain gastronomy and seeks to give prominence and support to local products, showing his commitment to sustainability and the regional economy, ensuring that these products are sourced and processed locally.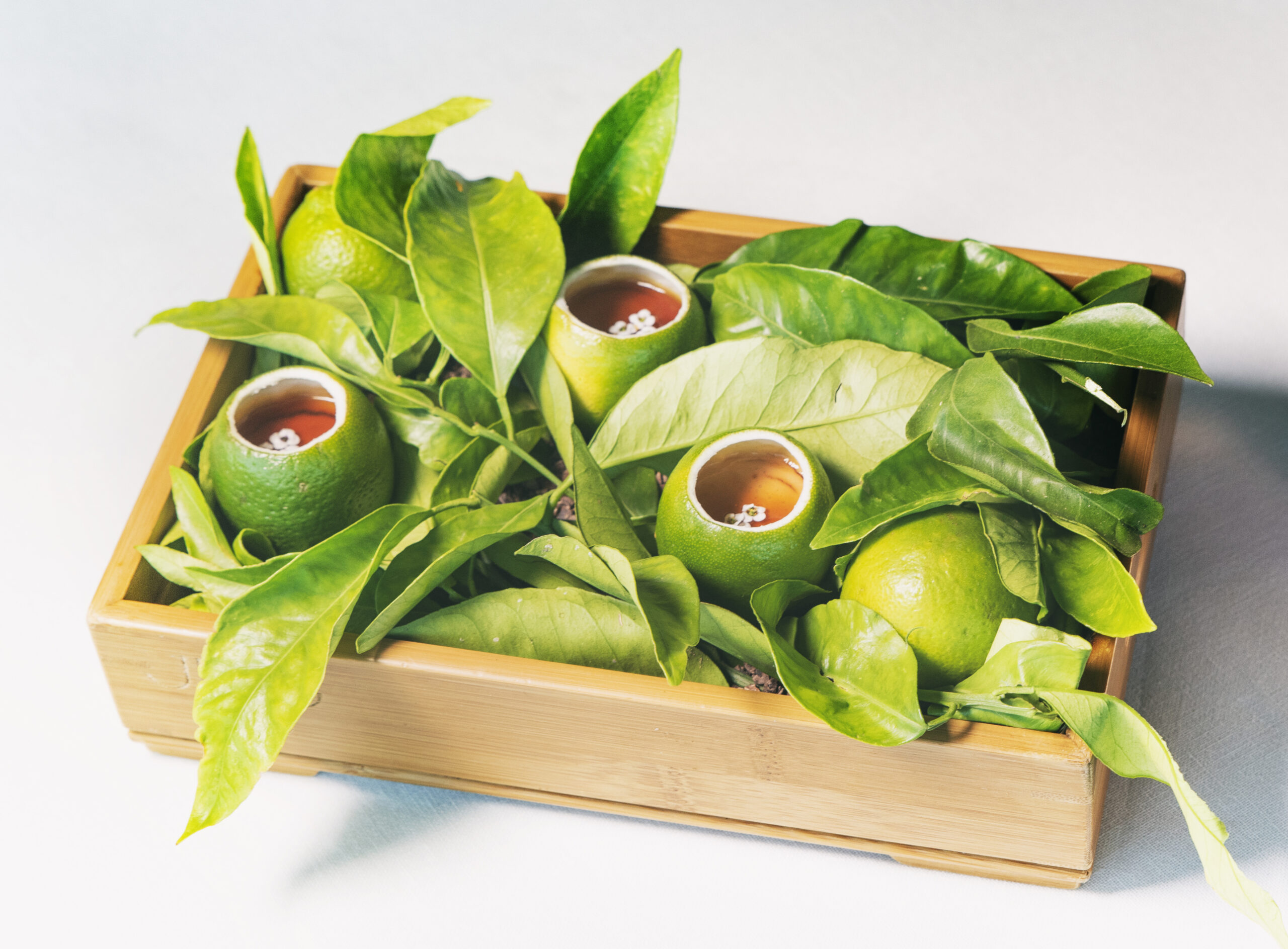 Photography: Egami Producciones
Atxa then presented Lemon Grass, a play on words that refers to the aromatic Thai herb. In this dish, using a Bakio lemon as a container, the proposal consists of a foie gras curd covered in a lemon grass jelly; each mouthful presents a conjunction of flavours that mixes acid, sweet, salty and bitter, ideal for combining with champagne.
Owner of the 5 Michelin-starred Azurmendi restaurant, Eneko Atxa is known for his unwavering commitment to local agriculture, as well as the sustainability of the produce used.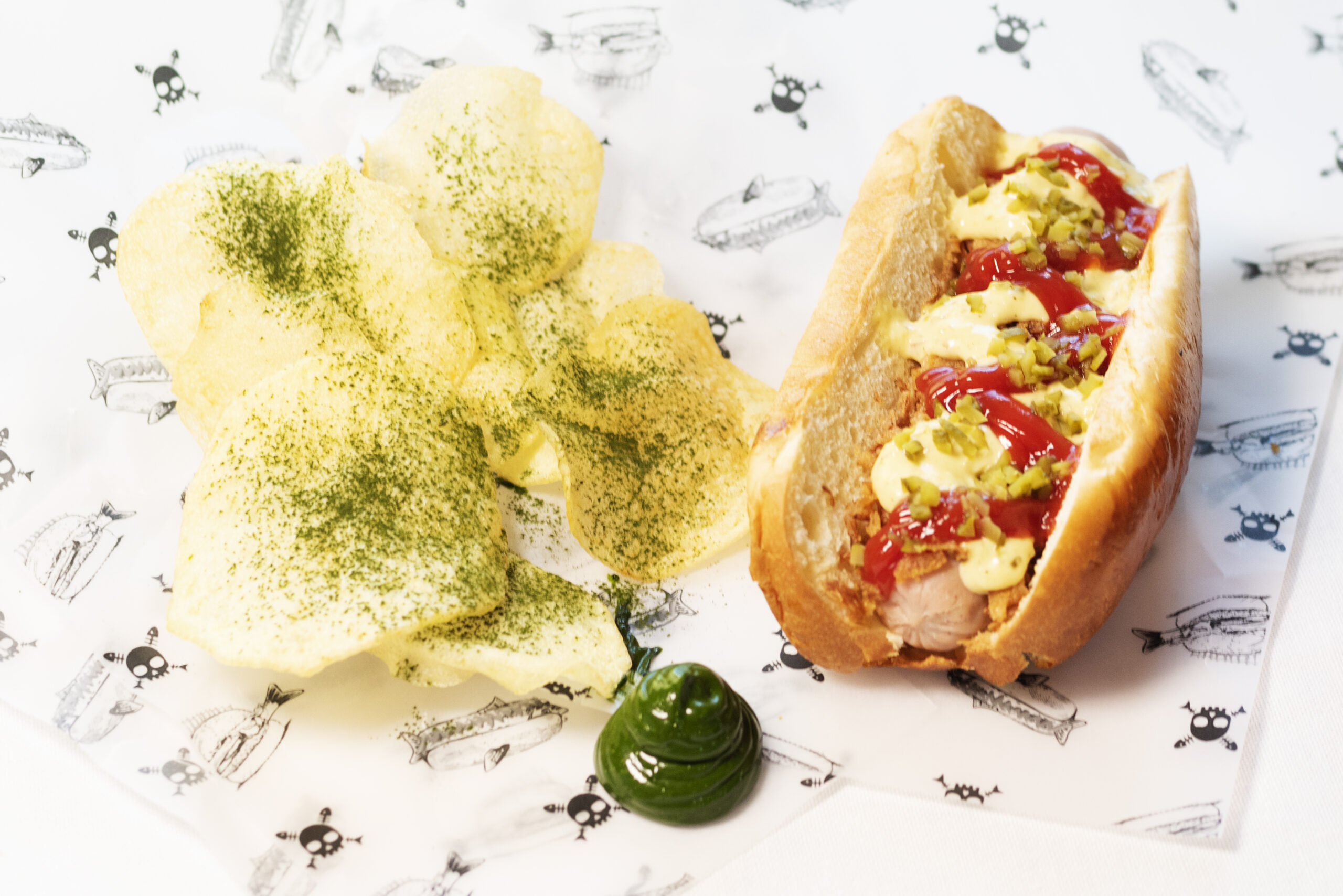 Photography: Egami Producciones
Finally, the Chef del Mar's Perrito Marinero: a homemade sausage of sea bass and pickles placed on a brioche bun in the classic hot dog style, accompanied by chips sprinkled with plankton. The choice of product, Lubina de Estero, is based on the natural rearing of this fish, a technique that stands out for its ecological awareness, based on farms in protected natural areas that favour the fresh flavour of the product and care for the environment.
Ángel León, owner of the restaurant Aponiente and awarded three Michelin stars and three Repsol suns, stands out for his innovation, art, nature and environmental education in the kitchen. Sustainability and the best product for the environment are essential characteristics in all his creations.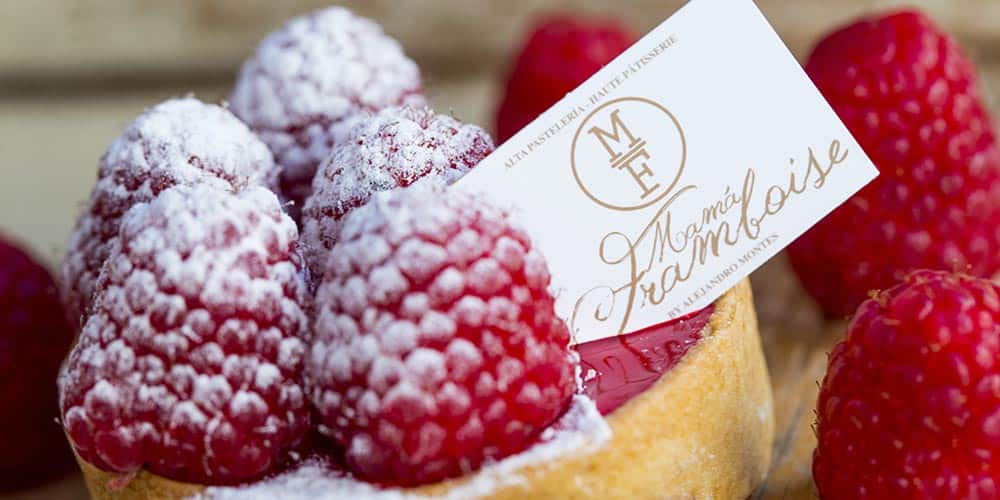 Photography: Mamá Framboise
For dessert, sweet pastries from Mamá Framboise: delicious raspberry or lemon tartlets.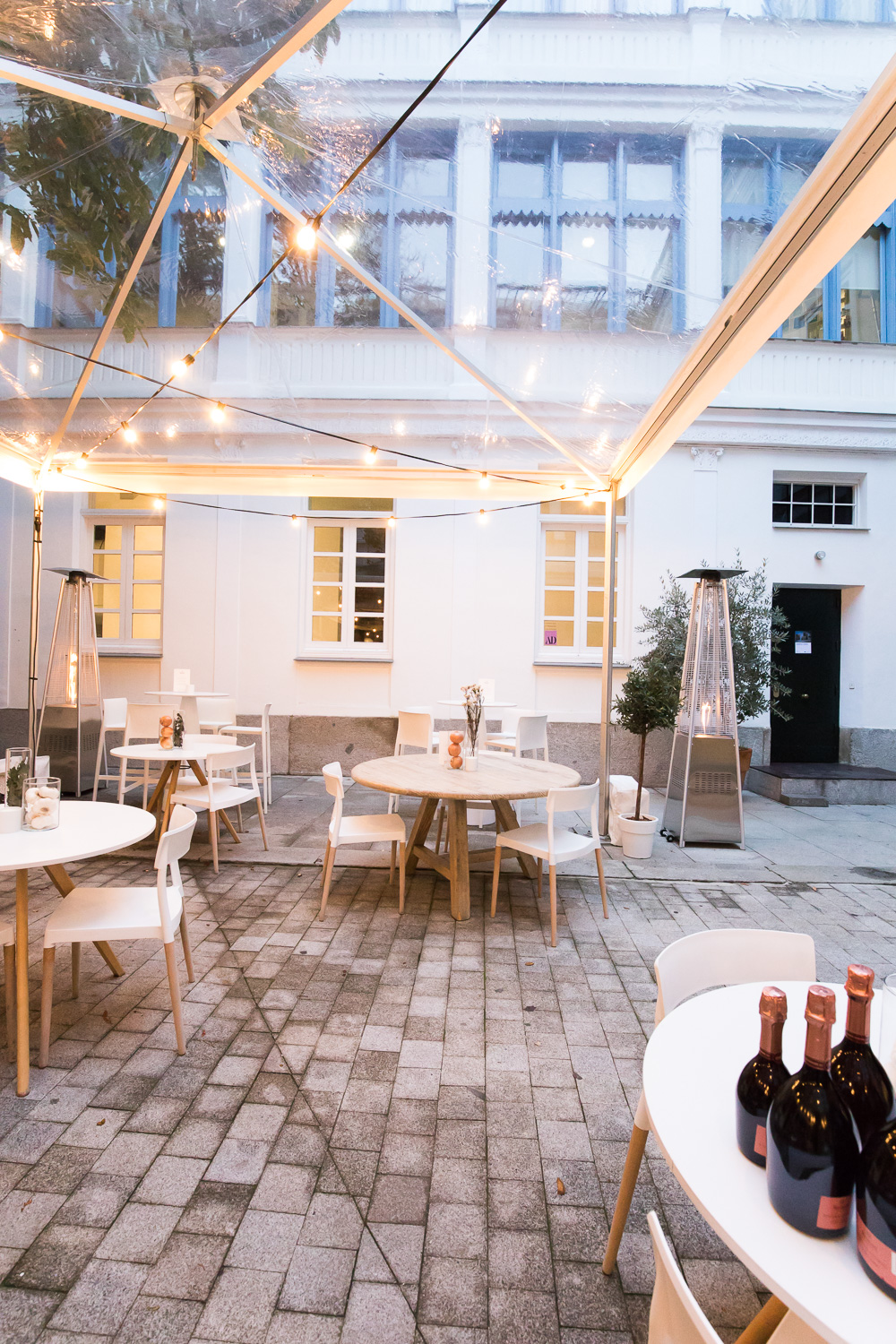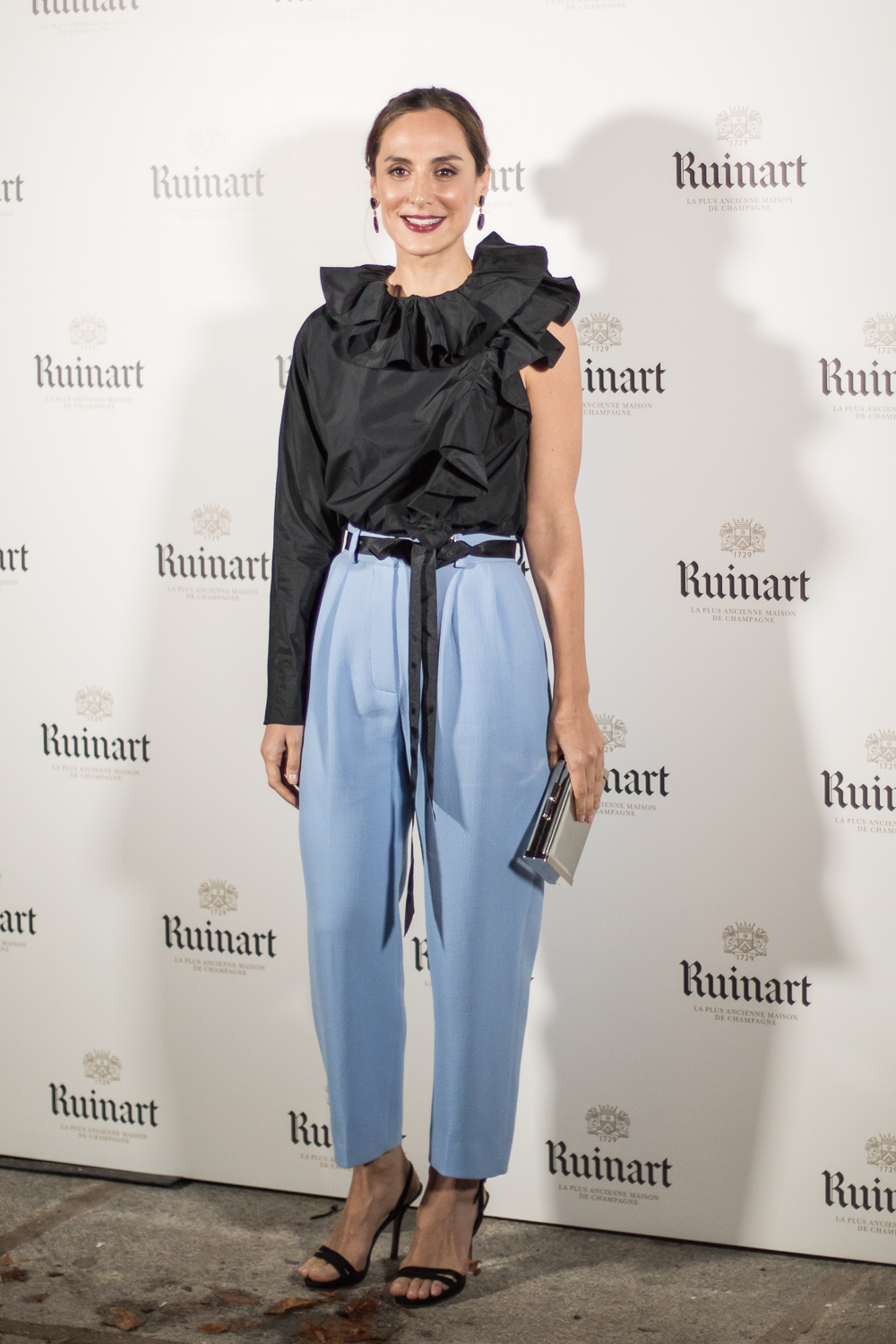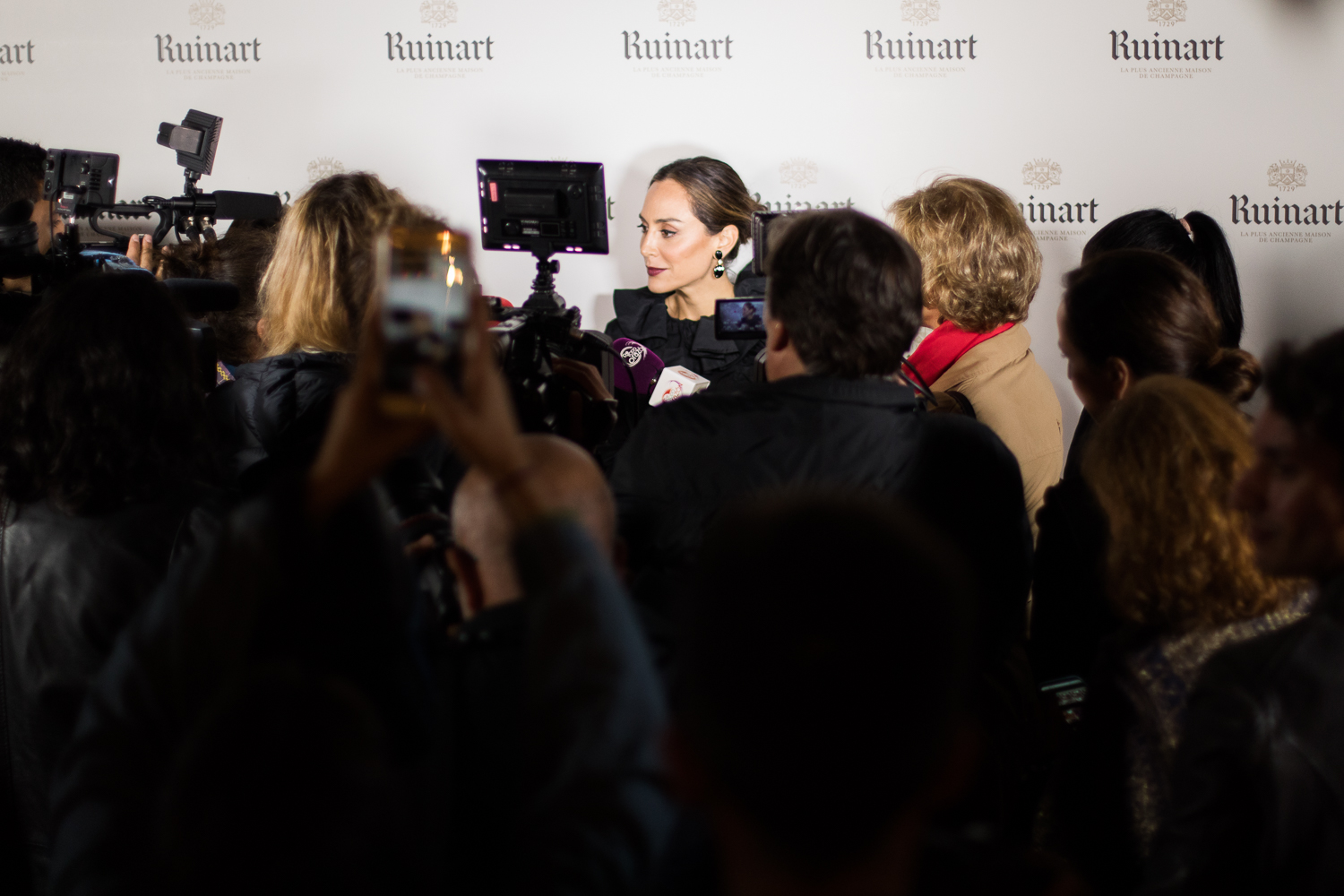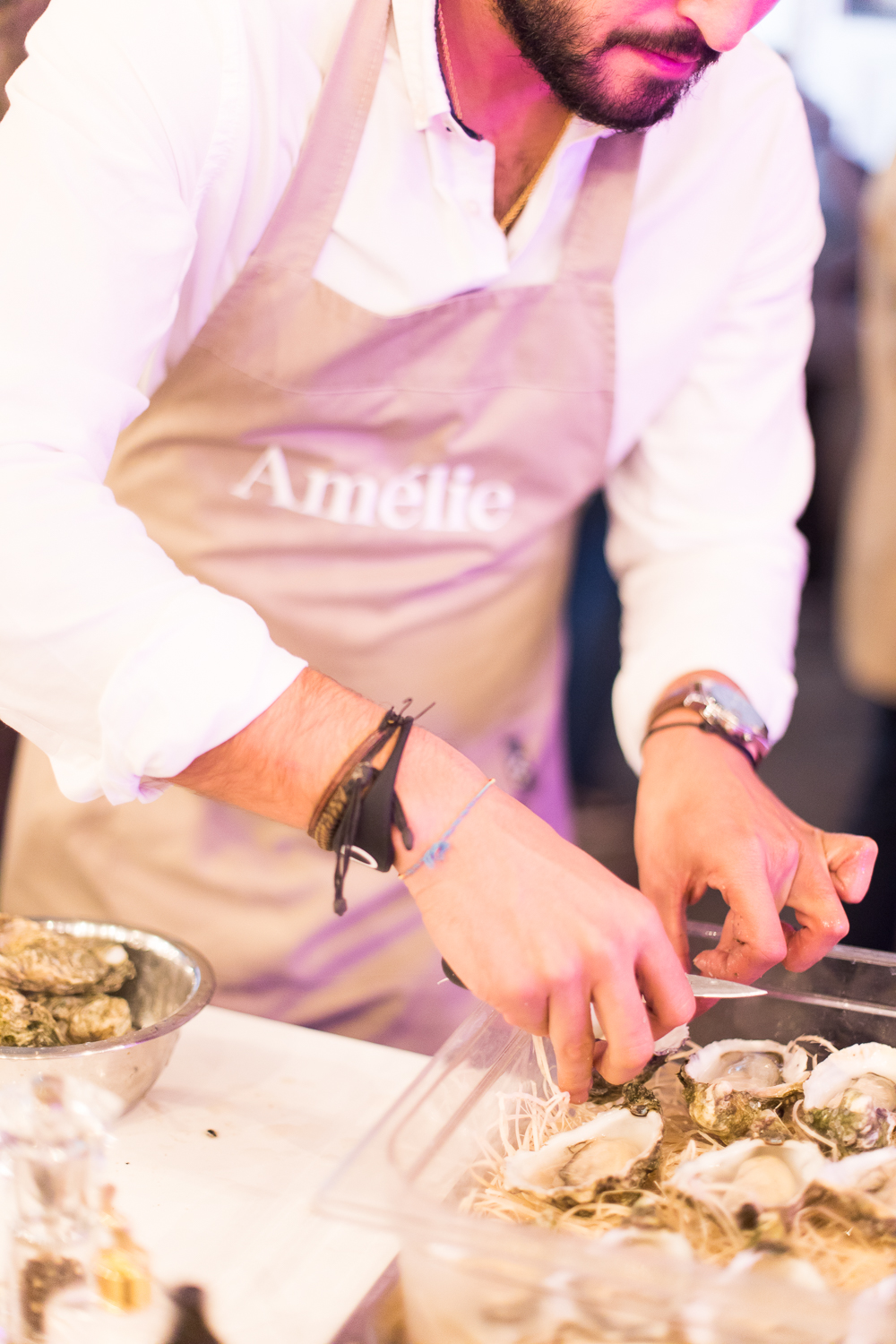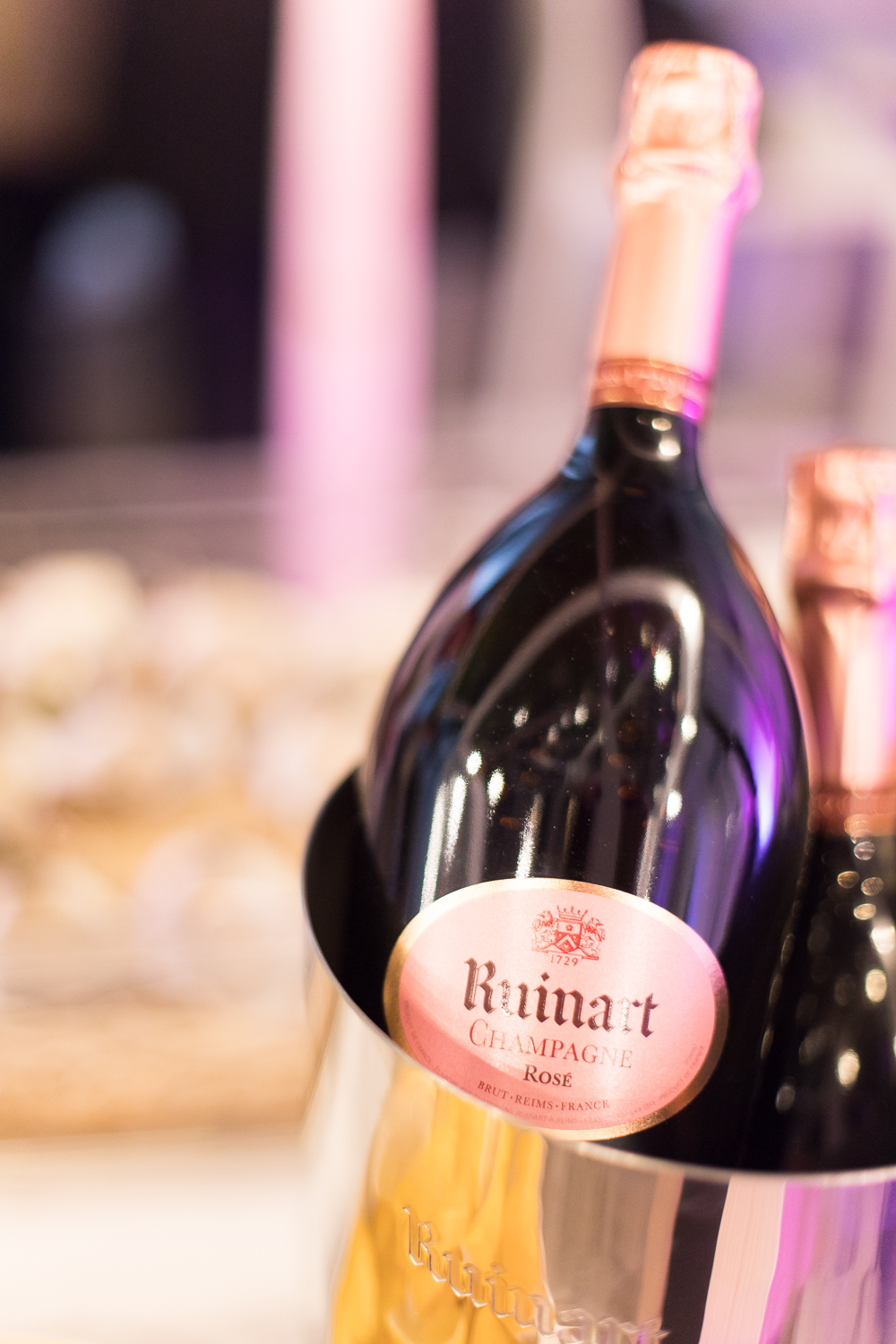 Photographs: Rebeca Patillas Sobrino
An exclusive and exquisite afterwork
On Thursday 17th from 20:30h we enjoyed a very special afterwork where we could taste both the daring rosé champagne and the tapas designed by the Michelin Star chefs, with the presence of Albert Adrià himself, who supervised all the work in the kitchens. Tamara Falcó also attended the event and was interviewed as ambassador of the Ruinart Rosé Market.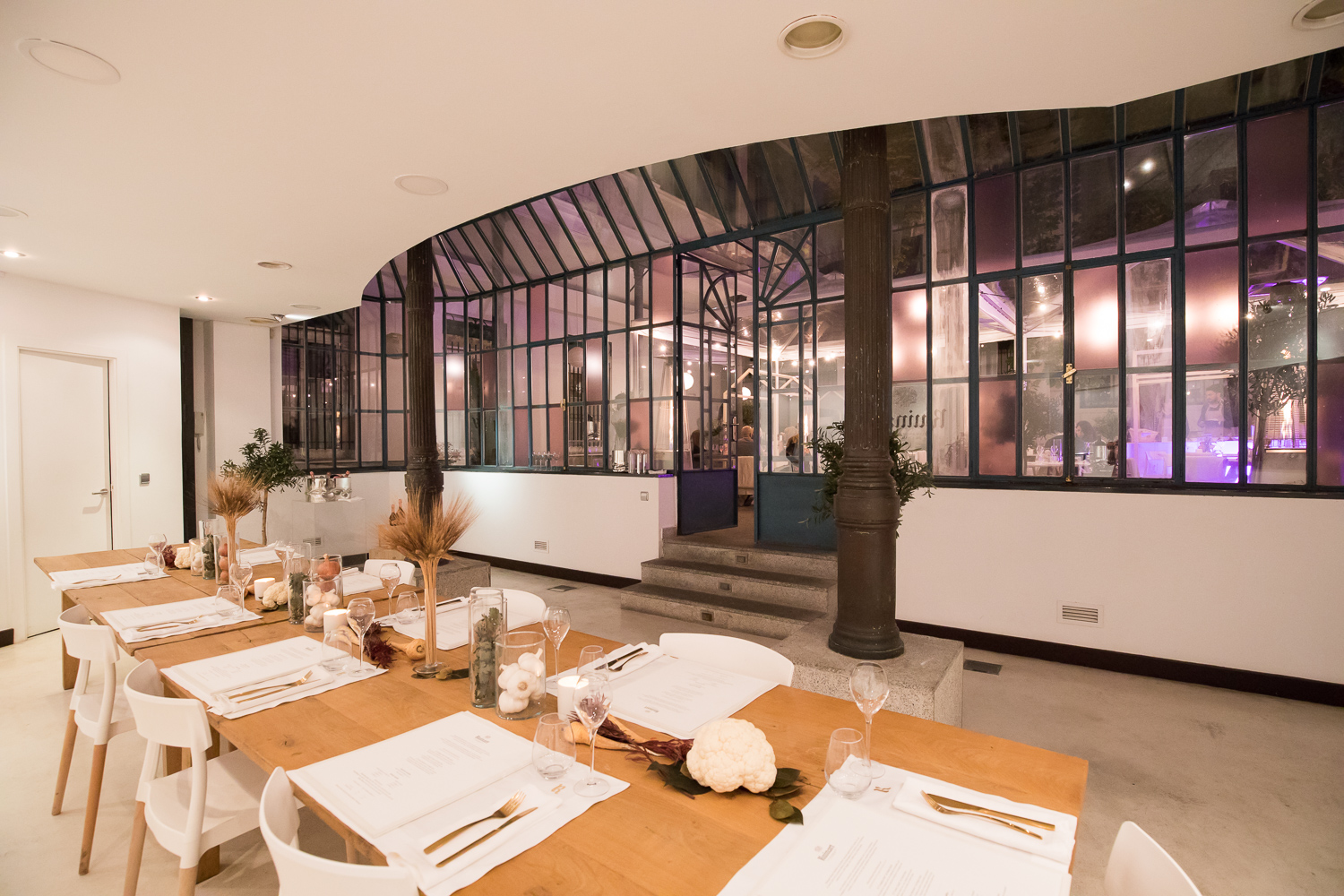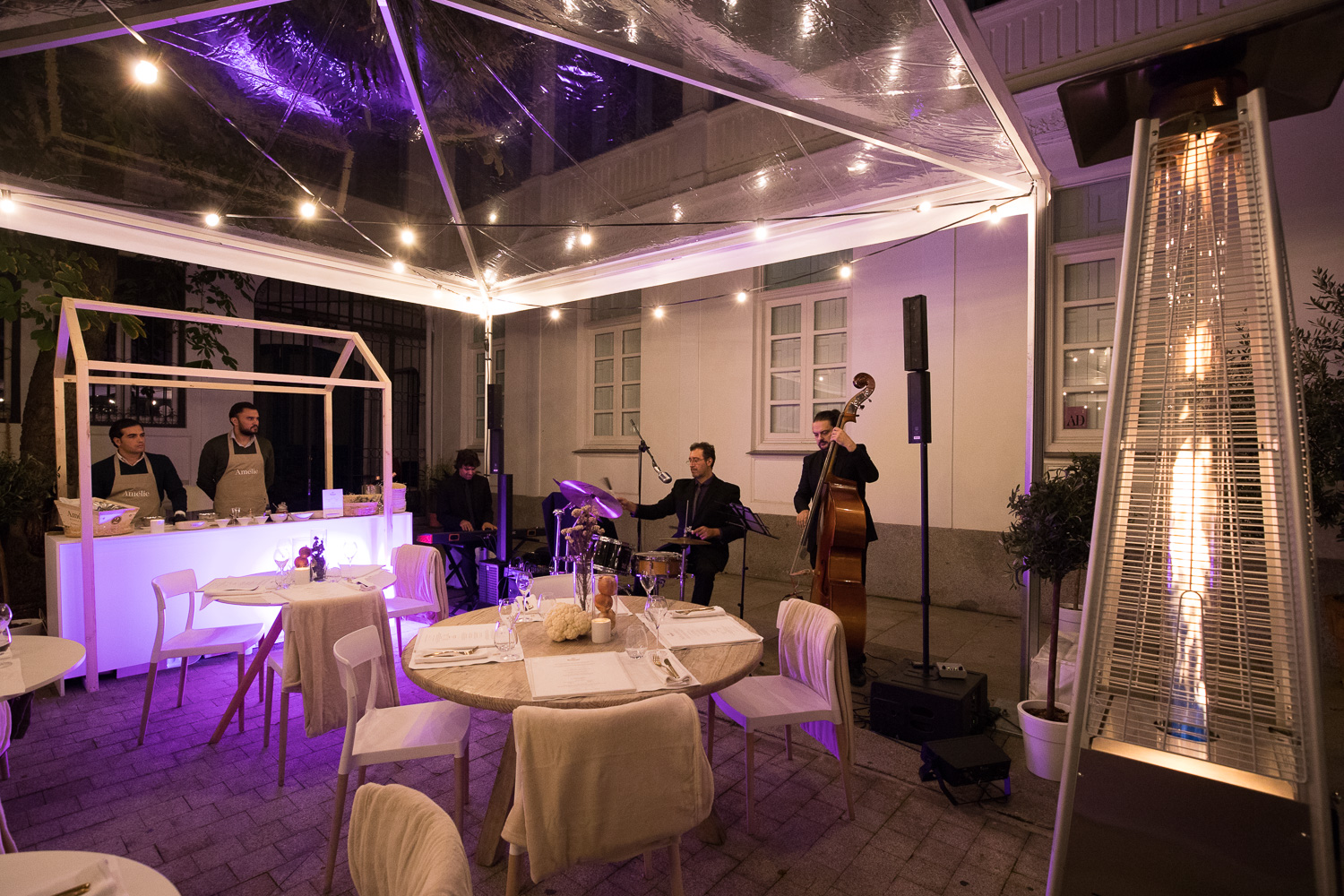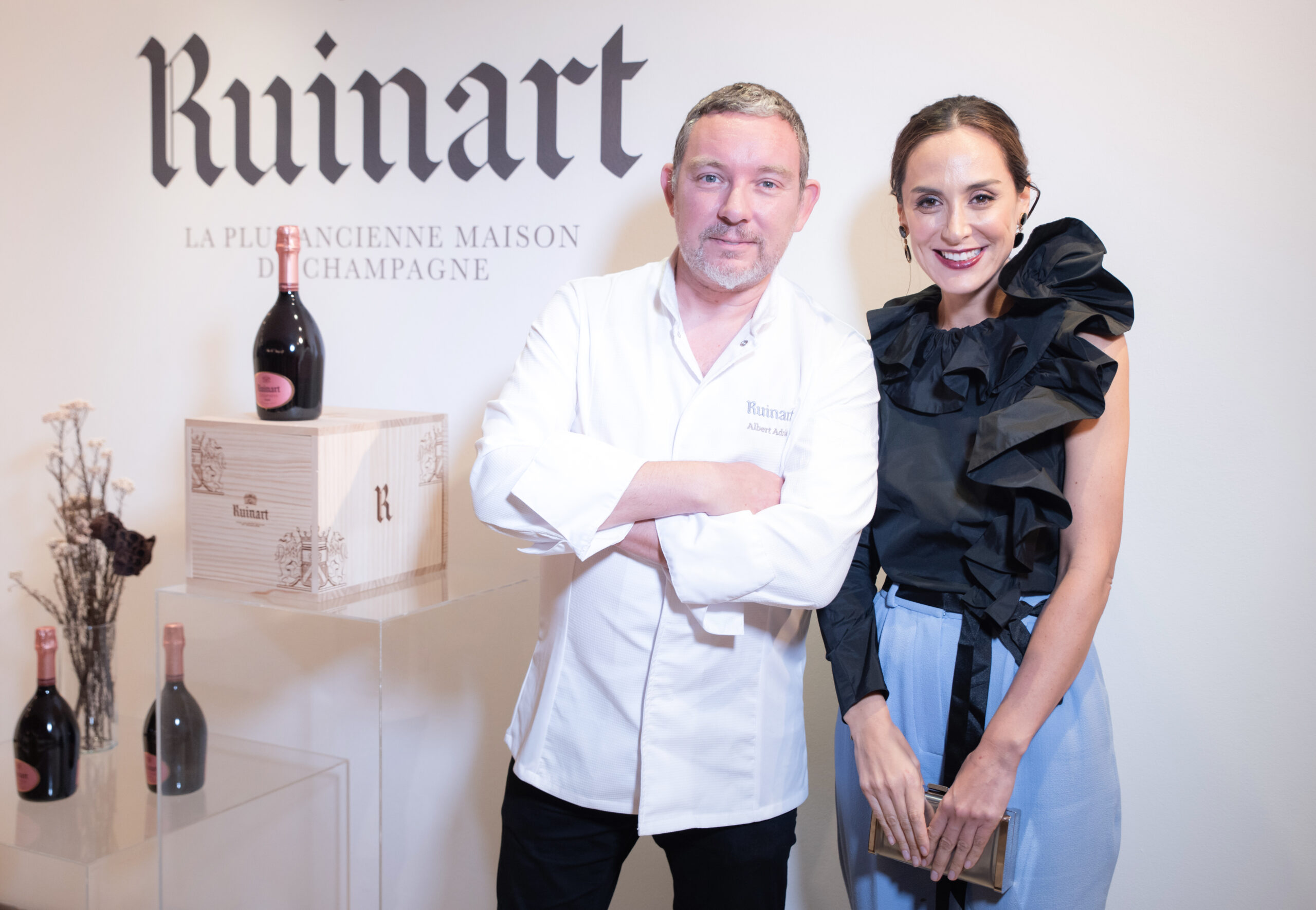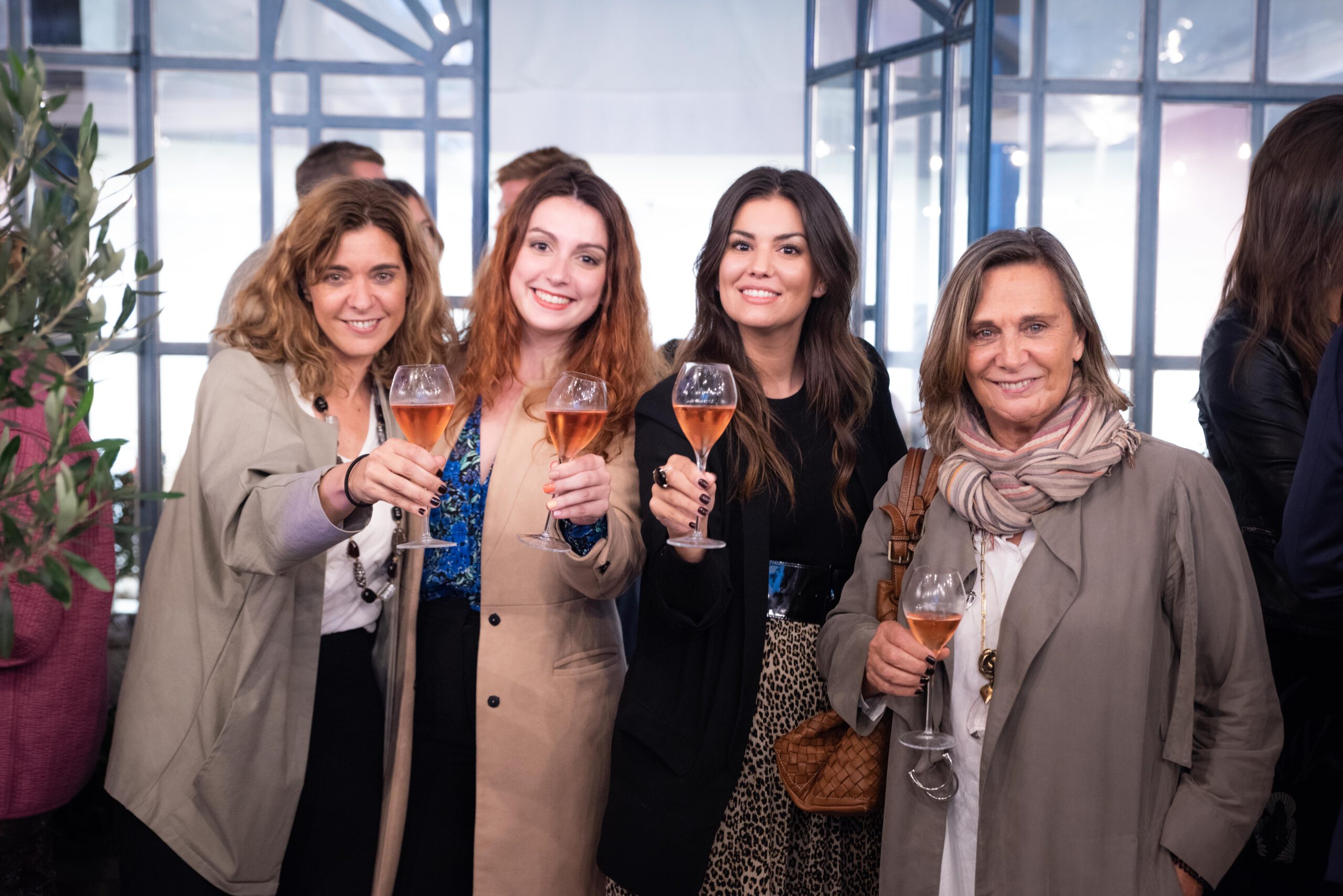 Fotografía: Egami Producciones
Muchísimas gracias de parte del equipo The Sibarist, en especial a Valentina, Claudia y Alejandro, ha sido un verdadero placer hospedar al Ruinart Rosé Market y trabajar con vuestro equipo.
¡Chin-chin!